June 24/21 12:50 pm - Mike Woods Pre-Tour Interview - Riding for GC & Preparing for Tokyo

Posted by Editor on 06/24/21

In two days, the Tour de France will begin and Canada will have three riders participating - Mike Woods and Guillaume Boivin on Israel Start Up Nation (ISN), and Hugo Houle on Astana-Premier Tech. Mike Woods enters the Tour as the designated GC (General Classification) rider for ISN, with two wins already this season and top-5 GC results in the Tour de Romandie and the Tour de Suisse. Mike sat down with us for a few minutes today to talk about his season thus far, the Tour and the Olympics.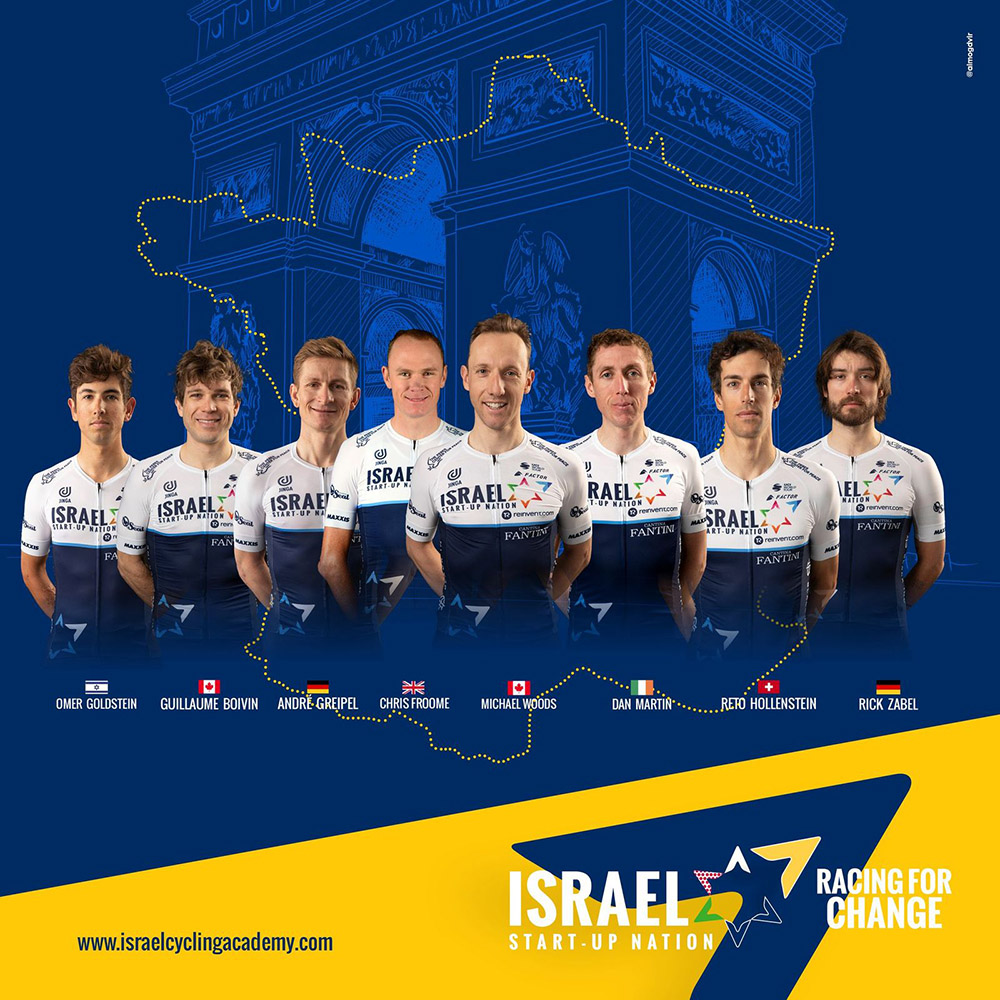 Canadian Cyclist: In my opinion, this season, so far, has been one of your best and most consistent ever - would you agree with that?

Mike Woods: Thanks. It has been for sure, I've just been consistently at the front and I already have two stage wins [Romandie and Tour des Alpes Maritimes et du Var] and I felt like I was really close to having a couple more at du Var and the last stage of Suisse, with just a bad execution on the last stage [a two man sprint finish where he was second]. So I'm really happy with where my season is at right now.

CC: Is there a particular reason, did you change anything?

MW: Yes, certainly. Changing teams has made a big difference [from EF to ISN]. Going over to ISN has been a real boost for me, from a morale perspective. I really enjoyed racing for EF, but coming over to ISN has really felt like I've come home; just from having Paolo Saldanha [his long time coach] as my coach and the head of performance here. Having three other Canadians on the team [Boivin, Alex Cataford and James Piccoli], those things have contributed to making me feel more comfortable.

But also, I think I've just had a good, healthy run. Even if you look at last year, I had two seconds and a win at the Vuelta, as well as a win at Tirreno-Adriatico. So, I think I've just been consistent since coming off my femur fracture [March 2020 at Paris-Nice]. I've just built on that consistency. Even in 2019 I had a good consistent season, so I've been steadily progressing and this is just the next step I have taken.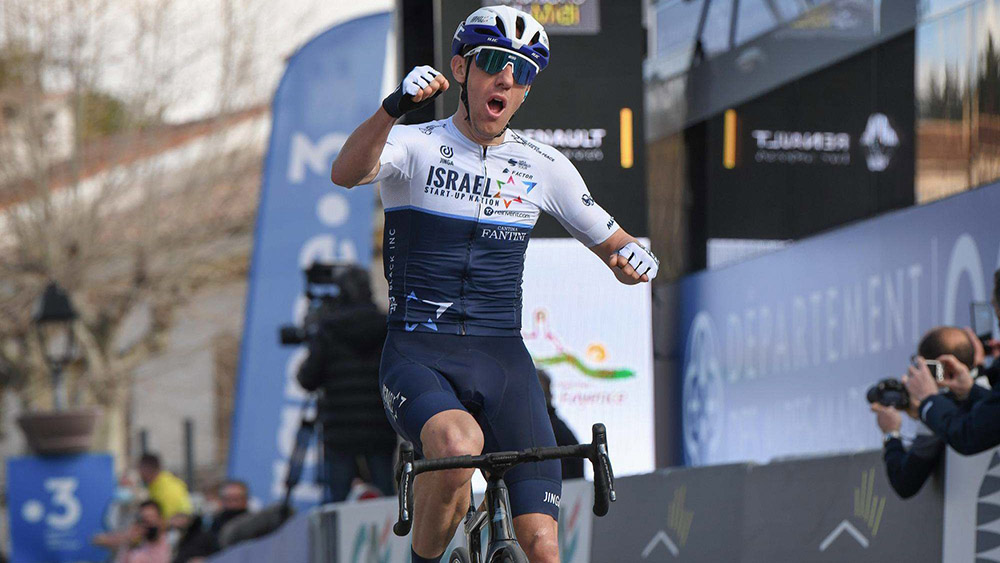 CC: You were named as the GC rider for the team at the Tour, which is a big role. Was that a bit of a surprise to you?

MW: No, we've talked about this for a month now. After Romandie, we realized that I was riding super close to the podium, and we felt that if I continued riding like I was, that I had a good shot at a General Classification, that it was possible. But also ... I originally signed to this team to be a helper for [four-time Tour champion] Chris Froome in the Tour, and to chase stage wins. But Chris is still not back to where he wants to be, he's still progressing [after a terrible crash in 2019]. So the opportunity arose to lead this team and I'm excited to do it.

CC: So how is this going to change your strategy and tactics? Because you have been a guy who goes for stage wins on stages that suit you. So, I assume that this is going to have some effect on how you will approach the race?

MW: I think I'm going to approach the race like I have the last two stage races [Romandie and Suisse, where he finished fifth overall in both]. I don't think attacking stages and running for General Classification are exclusive to each other if you are strong enough as a climber. I feel my climbing has improved on the long climbs quite a bit, to the extent that ... you know, my time trial is so weak relative to other top guys that I will lose time, but that's enough time that if I can survive until late in the climbs and attack, they may look at each other and not follow. That's where I'm really hoping to take advantage and hoping to get success.

CC: Having Chris Froome as your Road Captain is, I'm assuming, going to be quite a bit of help to you - has he talked to you about the role of being a GC rider at the Tour?

MW: Yes, he is hugely useful. To have won as many Grand Tours as he has won [seven], to have won the Tour four times ... you don't do that by chance! He's the best Grand Tour rider of his generation and I'm really hoping to lean on him and get valuable information from him. He's already been quite gracious and generous in information sharing, and I've been really happy to race with him in the past races I've done with him.

But also we've got a wealth of experience that is not just Chris on this team. We've got Dan Martin, who's won stages at every Grand Tour, including the Tour de France. We've got Andre Greipel, who's won on the Champs-Elysees; one of the best sprinters ever. Just the experience these guys are bringing, I feel really confident in the team.

CC: You've mentioned going for stage wins, but have you set any goals for the GC?

MW: I think, with the way [Tadej] Pogacar and [Primoz] Roglic are riding, that it's going to be quite difficult to crack the higher up echelons of the General Classification, plus with Ineos and their three-pronged leadership [Richard Carapaz, Richie Porte, Geraint Thomas] ... it's going to be really difficult to get on that podium, but I think a reasonable goal would be cracking the top ten, and maybe higher than that.

CC: Finally, you have said to me previously that your primary goal this year is the Olympics and that this [the Tour] is a stepping stone to that. Is that still true?

MW: Yeah, definitely. I still want to use the Tour as a stepping stone to the Olympics. I think it is possible to prepare for the Olympics, even chasing the General Classification of the Tour. I've always gone better six to seven days after a Grand Tour and I really hope that this is not going to be an exception to the norm.
2016 Olympic Games, Rio