July 20/21 16:06 pm - Mike Woods Arrives in Tokyo - Interview

Posted by Editoress on 07/20/21

Mike Woods, Canada's designated leader for the men's Olympic road race on Saturday, has arrived in Tokyo and spoke to select members of the press yesterday evening, including us.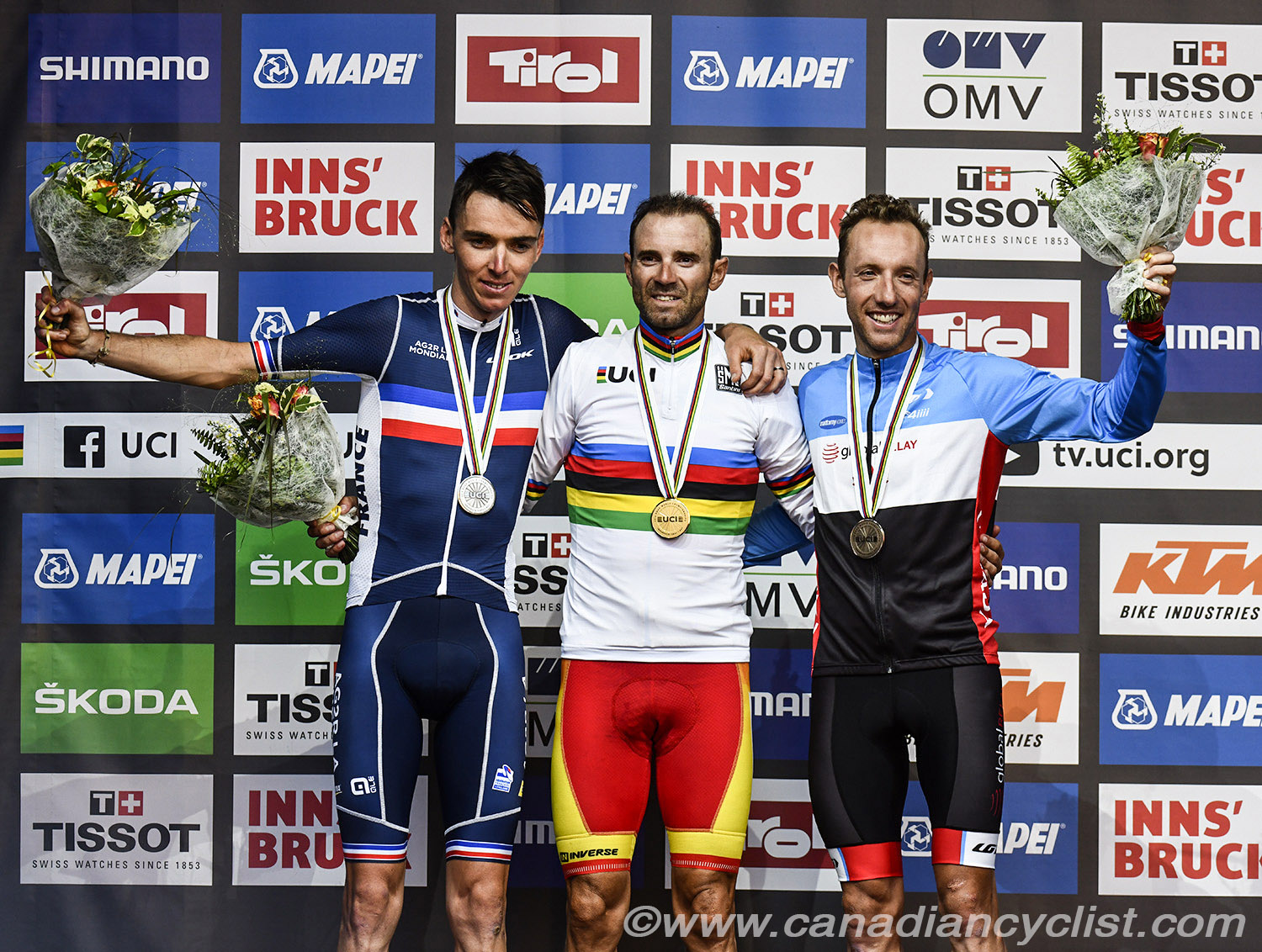 2018 Road World's bronze medal

Mike dropped out of the Tour after the 18th stage to fly to Japan and prepare for the road race. He drove from Pau to Toulouse, caught a flight to Paris and then flew to Tokyo, over 26 hours of travel, door-to-door. One of the first things he said was that, compared to the long delays many are reporting upon arriving in Japan, he had a relatively smooth and quick (two hours) passage through the airport/testing/accreditation process.

The first question Mike was asked was whether his crash early in the Tour caused any problems: "It was just some road rash, but it definitely impacted my performance at the Tour; after I crash I usually have a lag in my performance, with the inflammation and extra water weight, and the energy required to heal up. I had some pretty deep cuts and had to go on antibiotics because the cut to my elbow was very deep. I think those things contributed to me not being as good as the day before [the crash], when I got into the KoM jersey.But that was over a week ago now and I'm feeling much better. Riding around in Japan I've been feeling a bit better every day, a bit lighter and less heavy from the crash, less lethargic. That's a really good sign, because even though I'm still feeling jet lagged, I'm feeling better."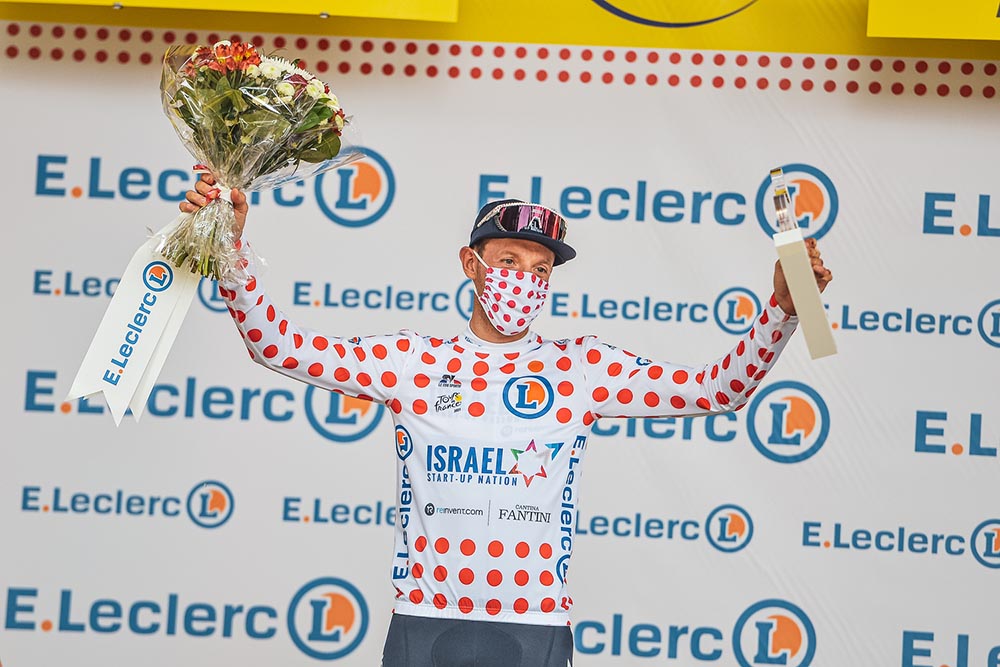 KoM leader at 2021 Tour de France
Mike was also asked about his observations so far about the Games; the organization, etc. "It doesn't feel like I'm in Japan ... it's quite bizarre. I came from the Tour straight to the hotel here in Gotemba, which is the cycling village, and the hotel is filled exclusively with cyclists. Basically, everybody for the road race. So, it feels like I've gone from the Tour cycling bubble to the same cycling bubble; it's the exact same people in the hotel that I saw in France. We're not allowed to leave the hotel except on training rides and we aren't allowed to stop on the training rides. Aside from the fact that you see Mount Fuji and the street signs are in Japanese, you really don't feel like you are in Japan. It is such a tight bubble, so I don't have any sense of what the Japanese people will think of the race or what Japan feels, because I just don't feel like I'm in Japan. I'm just in another race bubble."

He agreed that it is taking away from the Olympic experience, "Yes, 100%. I think the best part about going to the Olympics - I had the good fortune of going to Rio - and in Rio, when you were in the Olympic Village, you felt like you were at the Olympics. You saw every different type of athlete at the cafeteria, you got to walk around and check out all the cool things, you got to meet other athletes from Team Canada; it was really special. This literally feels like I've just gone to another bike race. If anything, it's amplified, because you are only seeing people from the bike race, that's it."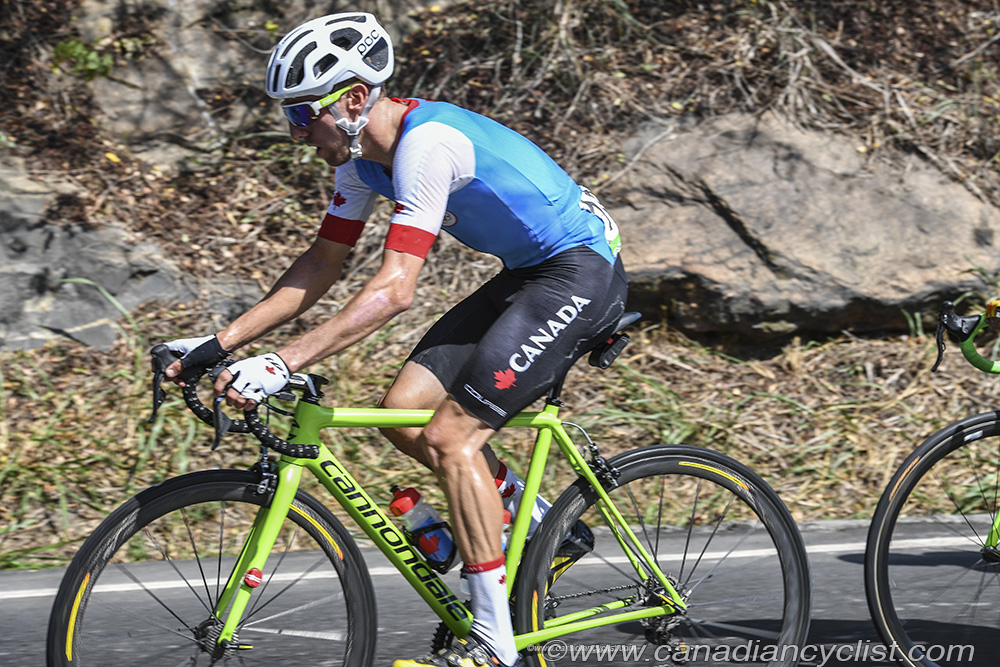 2016 Rio Olympic Games

With respect to the course, Mike feels it does play to his strengths: "I did a recon back in 2019 at the Japan Cup, and I rode the key climb again yesterday twice, and it is a really challenging climb. Really steep, really suits my skillset. With the heat and the amount of climbing in the race, it really does suit my abilities. Being in contention for a medal is a possibility. I need to have some good luck and I need to have some things go my way ... if I have a really good day, it's a good course for me."

I asked Mike who he sees as his key rivals, and does he see it coming down to a small group, like when he won the bronze medal at the 2018 world championships in Innsbruck, Austria.

"For me to get a medal, I think it's going to have to be a small group. The nature of the course ... initially the forecast was rain, but now it has changed to sun and heat. With that heat I think it will be a select group. I think that there are quite a few guys that are going to be in contention. If it's a really hard race, you've got to look at [Remco] Evenepoel [Belgium], Jakob Fuglsang [Denmark], Vincenzo Nibali [Italy] and, obviously, I can't not mention [Tadej] Pogacar [Slovenia] who just won the Tour and [Primoz] Roglic, his team mate. This is a very competitive field, with a lot of top competitors. If it's a bit of a medium pace, I think Wout van Aert [Belgium] has a shot at winning if it comes down to a sprint. For me to be successful, I have to hope that this is going to be a really hard race; honestly there are probably 15 guys that could be in medal contention in this field. Instead of focussing on one guy, I'm going to have to be really cerebral and keep an open mind as to who is going to be good. Because with the heat, some guys are going to go better and some guys that you would think are going to be exceptional may fall apart."

"I'm in a good headspace, and that's one of the good things about doing the Tour first; it doesn't devalue the Olympics, but it does make it feel like just another race day. That compounded with the fact that I could have a son at any moment ... I feel like I'm in a good space and not really stressed, I'm just excited to race and enjoy where I am. I feel really fortunate to be in the position that I am. Yesterday rolling around, I just tried to enjoy it and be happy with where I am."

Finally, I asked Mike what adjustments he has made to handle the heat?

"Unfortunately, the Tour was not hot; I was hoping to use the Tour as preparation in that sense. Normally, the Tour is a really hot race, but it was unseasonably cold; one of the coldest Tours in recent memory. Somedays on the top of the mountains it was only 4 or 5 degrees. So, that was one of the reasons I decided to leave [the Tour] early; just to try and get over here a bit earlier and get into the heat. Yesterday, I did three hours in the peak heat of the day. I was sweating profusely and I was really happy that I got that in. A couple of more days of that heat exposure and I think I'll be good."

"In terms of actual race day preparation, fuelling is going to be essential, particularly from a hydration perspective. Making sure that I have a lot of electrolytes, making sure I'm consuming a lot of liquids will make a big difference; not just with the level of heat but the humidity. There isn't that much air circulation, so you really do have to make sure that you stay on top of hydration. I think that's the only mistake I made when I came third at the world championships in 2018 - I missed out on one bottle, and that resulted in cramping in the sprint. I think that could have changed the results from a third to a gold. So this race I'm going to have to make sure that I maybe even sacrifice making an attack or following a move to get a bottle. We have feed stations set up throughout the race and I'm really going to have to make sure I get those bottles."