July 21/21 9:49 am - Jeremy's Roubaix Opens B.C. Road Season

Posted by Editoress on 07/21/21

Jeremy's Roubaix came in hot as the first race of BC's road racing season on July 18th. With temperatures in the high 20's, the 130 registered riders battled heat, dust and maybe a little pandemic rust to battle on the pavement and gravel in the City of Pitt Meadows, BC.

The race honours a Canadian cycling icon, Jeremy Storie, who suffered from depression and took his life back in 2013. "It was special to finally get the BC cycling community back to normal racing. The energy was electric, and the social aspect equalled the competition on the road. It was also a time to remember Jeremy, not only for the contributions he made to cycling in Canada, but what he personally meant to so many of us here at the race," commented event organizer Barry Lyster.

Frustrated with the inability to host bike races during the pandemic, Barry Lyster of Local Ride Racing took a proactive, optimistic approach to getting bike racing back on the calendar. He opened registration for four races back in January and arranged his permits to be easily and quickly moveable to new dates if the current state of the pandemic prevented the races from happening. Race categories quickly filled with pandemic capped limits, and after four date changes, racing became reality.

Racing at Sunday's Jeremy's Roubaix started with the Women and Men's Cat 4/5. There was no lag time with the action in the women's race, as right from the start, Red Truck Racing PB Mosaic Homes took control of the race, allowing Anabella Stoll-Dansereau to solo away to victory. Teammate Holly Simonson took second while Anne Ouellet (Fluevog Crit Nasty) rounded out the podium in third. Annabel Irwin (TaG Cycling) won the Women's Cat 3/4, while Philp Orcic (Jukebox Cycling) took the win in a large, fast, Cat 4/5 men's race.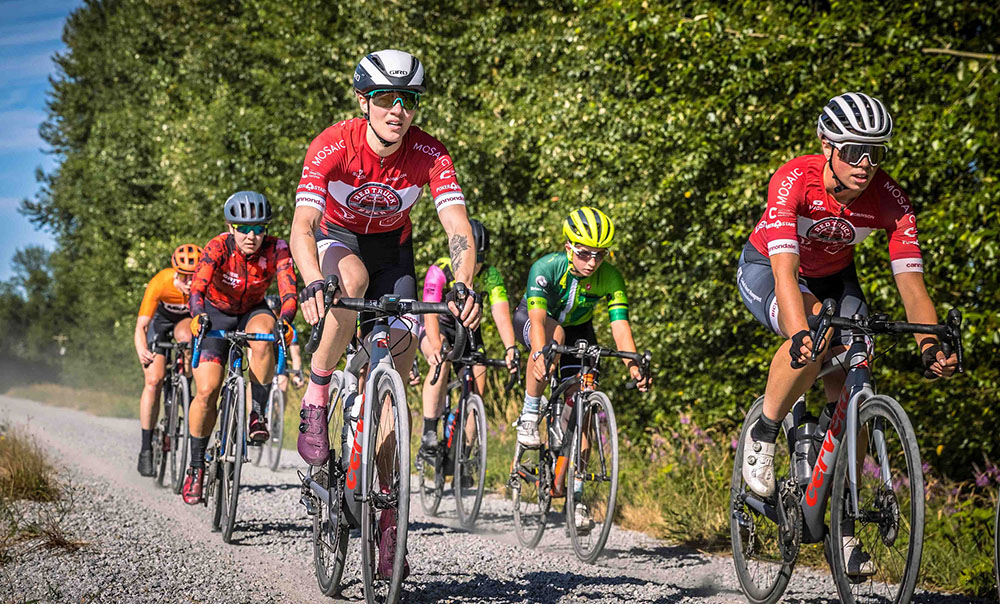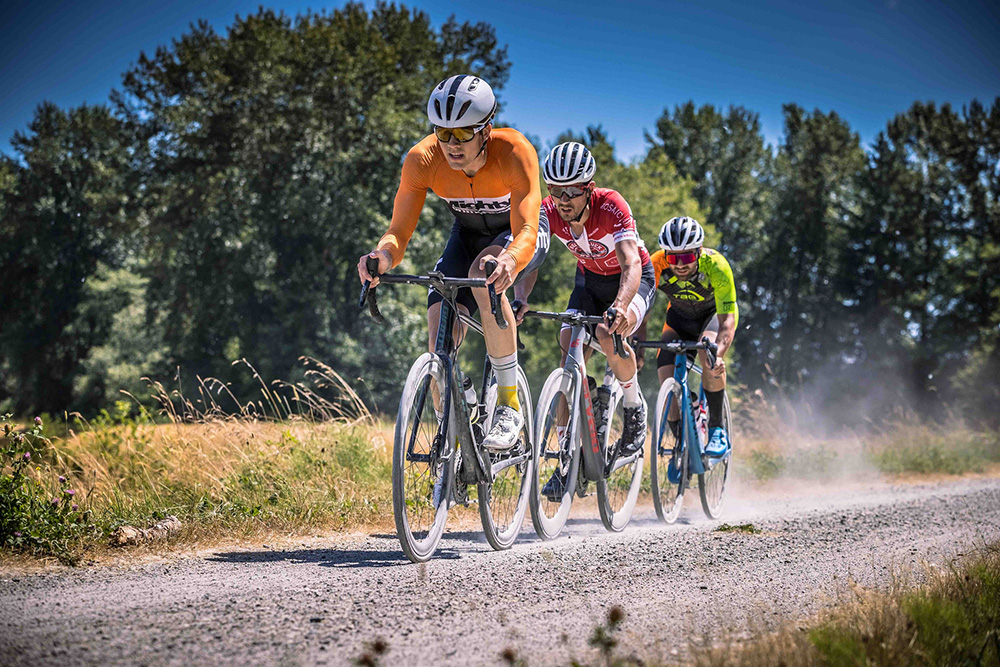 Photos: TLBVelo Photograph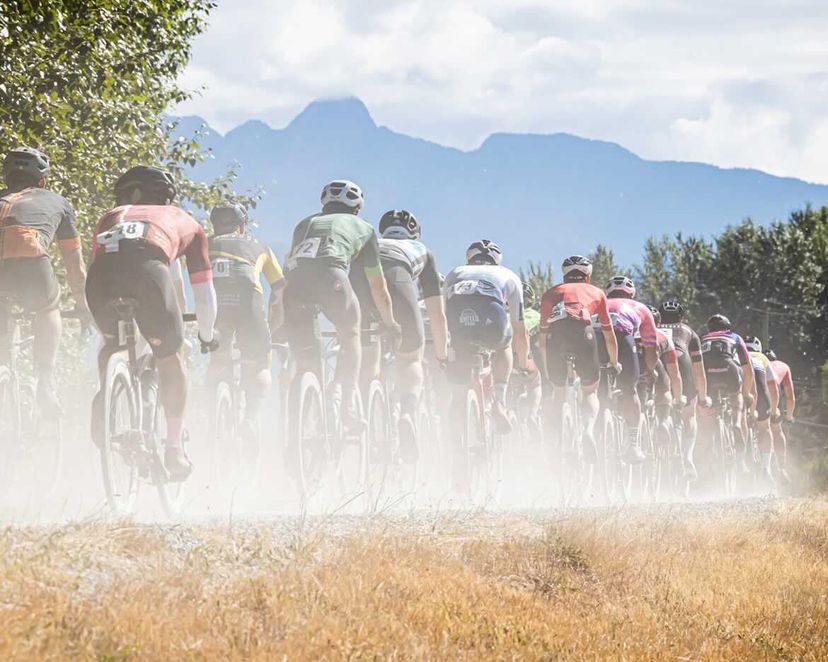 Photo: Chris Dutton
At the height of the day's heat, the Cat 1/2 Men's race hit the course for their 120 km race. It took Kyle Buckosky (Red Truck Racing pb Mosaic Homes) two attempts to break away, with Sam Morris (Mighty Riders) and Jackson Bocksnich (TaG Cycling Race Team) joining him for what would prove to be the winning move. With one lap to go, Morris seized the opportunity to attack and soloed to win his first Cat 1/2 race with Buckosky finishing second and Bocksnich third.

The Master 40+ Men saw a mid-race break get away containing Langois Brown Racing's David Gerth, Vincent Marcotte and Jeff Werner, along with Paul Moffat of Bici Factory Racing. Gerth took the win with Marcotte and Werner joining their teammate on the podium in second and third. Alexander Hutchinson (Red Kilo) won the Cat 3 Men's race.

Local Ride Racing would like to thank Born Superior Sports Care, Power2Max, Moveo Sport and Rehabilitation, the City of Pitt Meadows, Metro Parks, Cycling BC, volunteers, riders and the local residents for supporting this bike race.

BC road racing continues with Thornhill Circuit Race on August 1st, Hatzic Valley Road Race on August 15th and the Gravel Omnium on August 28-29. For more information and to register go to www.localride.ca.