August 4/21 12:07 pm - Canadian Interviews from Day 3 on the Track - Michael Foley & Jono Hailstone

Posted by Editoress on 08/4/21

Canada had some promising rides on Wednesday, Day 3 of the track events at the Tokyo Games - the full report can be found Here. In summary, the men's Team Pursuit squad finished fifth overall, the best result in 89 years [Note: an earlier report mistakenly said 113 years]. In the men's Sprint, Nick Wammes, the youngest rider in the competition, qualified 12th and won his first round race before bowing out after two more hard fought rides, while in the women's Keirin, both Kelsey Mitchell and Lauriane Genest dominated their first round heats to move straight through to tomorrow's Second Round.
From the Team Pursuit squad we managed to speak with rider Michael Foley, plus national men's endurance coach Jono Hailstone:

Michael Foley
"It feels pretty good [to finish fifth]. We came in not really knowing where we stacked up, but I think this is even better then we had envisioned for ourselves, so we're really happy about it. Yesterday we were super happy with our time and we didn't think we had any chance of surpassing it again. We were just focussed on winning the ride, but the best way to do that was to go as fast as we could. So we just went after it again; we were cracking hard at the end but we brought it around just in time. To see that the time was even better was crazy."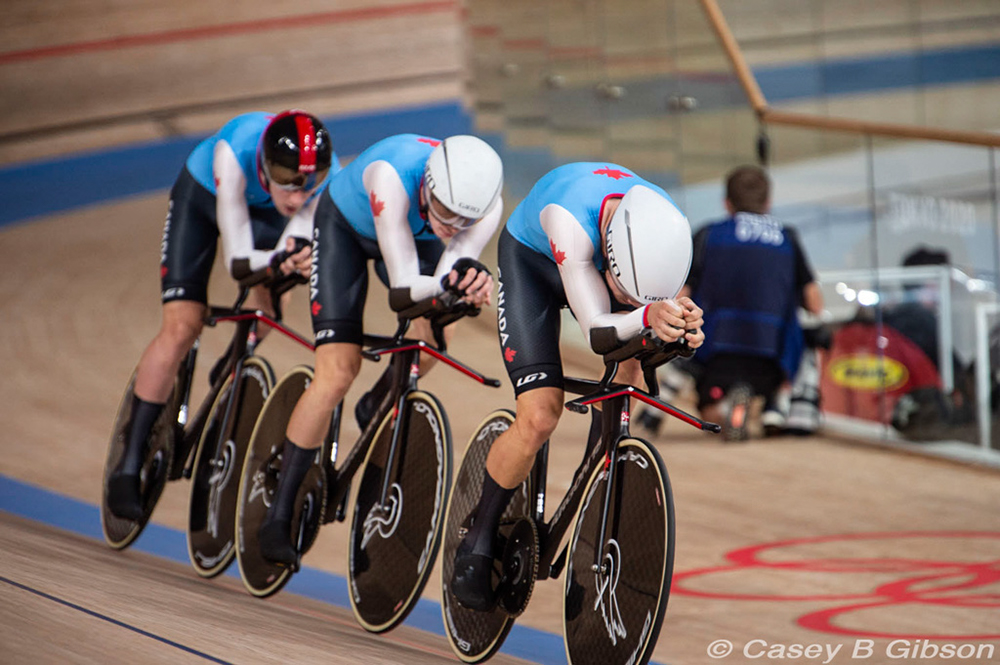 Foley also spoke about his Olympic experience, "I'm just trying to soak up as much as I can. There is so much that is different at the Olympics and it is really cool. But I was happy to see that it wasn't so different and felt a lot like a World Cup. So it ended up not being as stressful as I had worried it might be, which was really nice."

Next up for Foley is the Madison with Derek Gee, "It's wide open for the Madison, we have almost no experience ... just with the way Olympic qualifying worked, we got a spot. But we're here and we are going to give it everything we can. Hopefully that puts us in a good spot."

Jono Hailstone
"Coming into the Games was a little bit unknown for us; how we were going to stack up. No one's really raced since February 2020 [world championships] but the boys, to their credit, all five of them [Vincent de Haitre, Foley, Gee, Lamoureux and alternate Adam Jamieson] have been working really hard over the last 18 months to improve on our rankings from Berlin at the Worlds, and I would say that we definitely exceeded our expectations and our goals for the Olympics."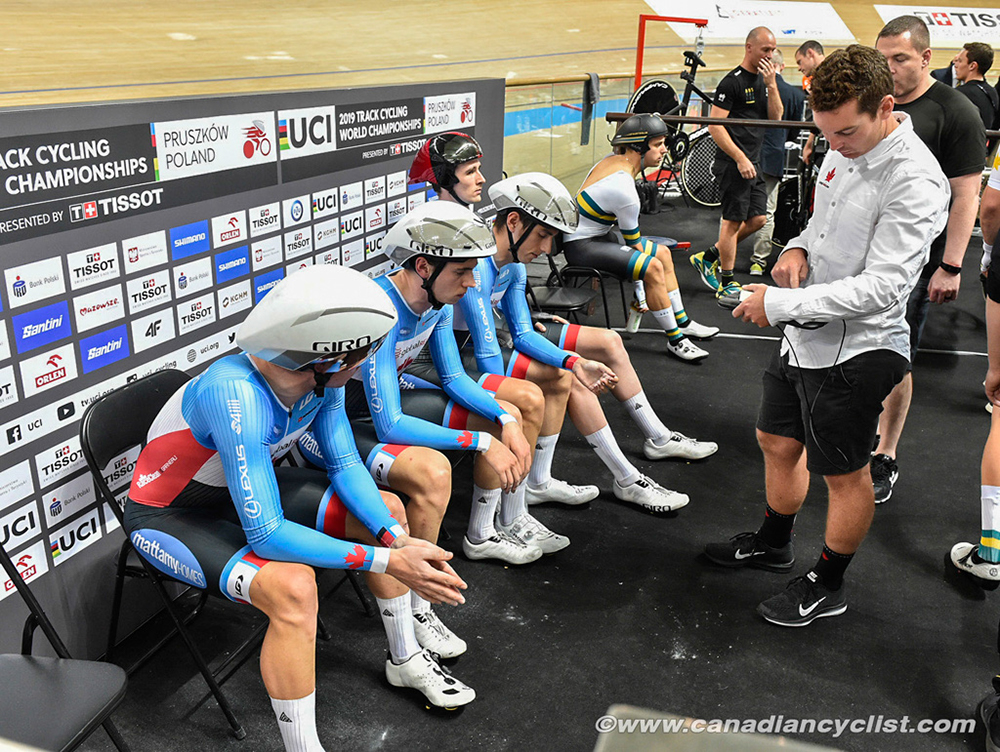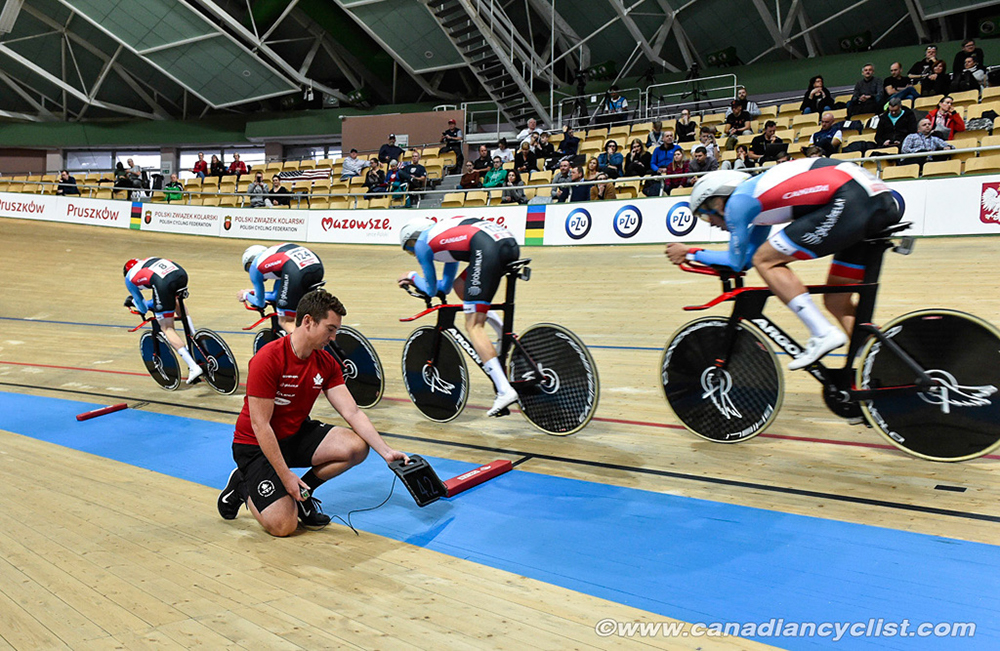 Jono Hailstone with Team Canada at 2019 World Championships

"To finish fifth, but also to do it in a time of 3:46 is really, really impressive, and just a credit to all of the guys' hard work and dedication. COVID has been challenging for everyone, but these guys have still been turning up to the velodrome every two months for the last year and a half, and putting in the work when they are at home. They've just done a really good job, and this was a really nice way to culminate the last four years worth of work."