August 4/21 12:22 pm - Canadian Interviews from Day 3 on the Track - Kelsey Mitchell, Nick Wammes & Franck Durivaux

Posted by Editoress on 08/4/21

Canada had some promising rides on Wednesday, Day 3 of the track events at the Tokyo Games - the full report can be found Here;. In summary, the men's Team Pursuit squad finished fifth overall, the best result in 89 years [Note: an earlier report mistakenly said 113 years]. In the men's Sprint, Nick Wammes, the youngest rider in the competition, qualified 12th and won his first round race before bowing out after two more hard fought rides, while in the women's Keirin, both Kelsey Mitchell and Lauriane Genest dominated their first round heats to move straight through to tomorrow's second round.
From the Sprint squad we managed to speak with riders Kelsey Mitchell and Nick Wammes, plus national sprint coach Franck Durivaux:

Kelsey Mitchell
"I won and I'm happy about it. It hurt a lot, but it was worth it. It's amazing [to finally be racing again]. We've trained so hard and so much. We've tried to simulate racing to the best of our abilities, but nothing come close to this in the Olympics. I just had adrenalin pumping and there's a little bit of a crowd here ... adrenalin is a magical thing and I'm just so happy with how the race went. Anything can happen in the Keirin, so every race I just want go and feel this terrible after, so I know that I gave it my all. So just drain the tank on every effort and give it my all, and hopefully that will get me on the top step."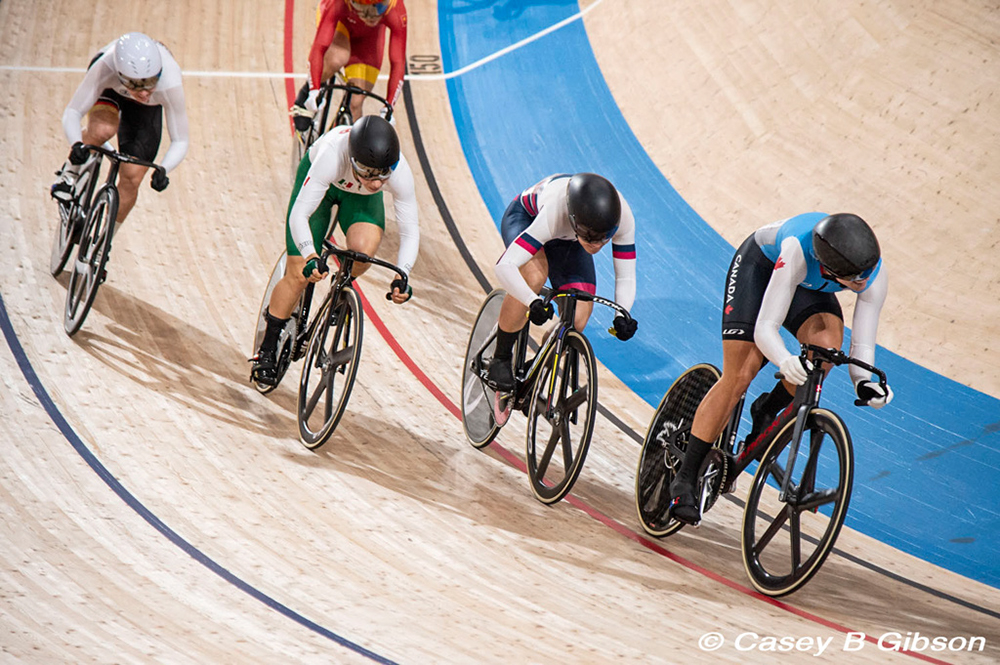 Nick Wammes
"[My day] went really well; it started with a good PB [personal best] in the 200 metre and then I had a really nice win against Stefan Boetticher of Germany. I got through that and then came up against Denis Dmitriev of Russia, the bronze medalist from Rio. I lost to him, but rode really well, which was all I could ask for."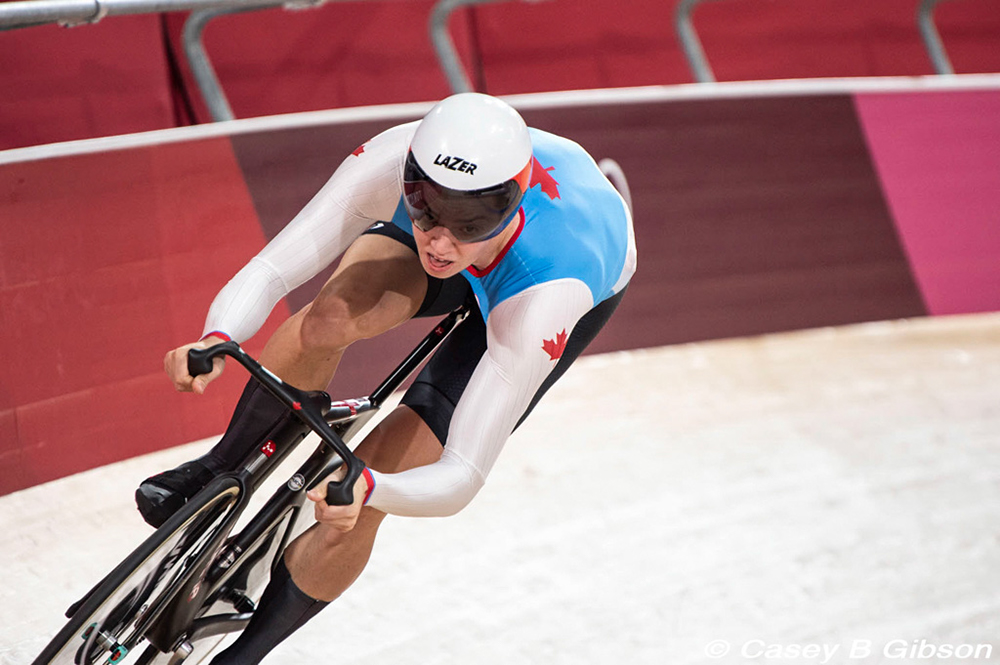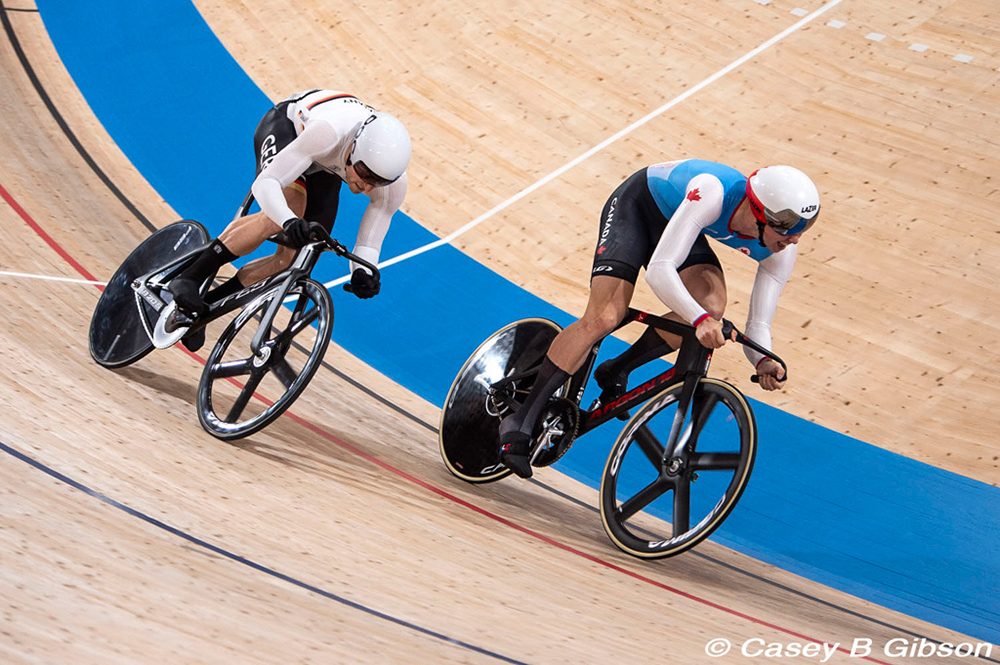 Nick spoke about beating former world champion Boetticher: "It definitely wasn't an easy one, I could have cleaned it up a bit. I won by the narrowest of margins. It felt good and it was a confidence boost going into the next one. It's just good to be here."

He also spoke about his objectives for his next event, the Keirin: "Obviously, I'd like to be in the final. The Keirin is always a bit of a lottery, anything can happen. We've seen so many things happen that you wouldn't expect in this tournament, so we'll see. I'm excited to go for it, and hold nothing back."

Franck Durivaux
"We began with the guys [men's sprint] and both of them did personal bests in the 200 metre; it was a big surprise from Nick Wammes, he did really well. He was totally on point with one of the best in the world [Boetticher]. It's the Olympics so all the best are here, but he fought every match sprint. He went against Dmitriev and then against Awang; all former [Olympic] medalists, all former world champions, so I think he did very good at only 20 years old. For Hugo, I think he was pretty disappointed, but he was faster than all the guys who have gone further in the tournament then him, so he could fight a little more, race a little bit more. I am really hoping for better from him in the Keirin."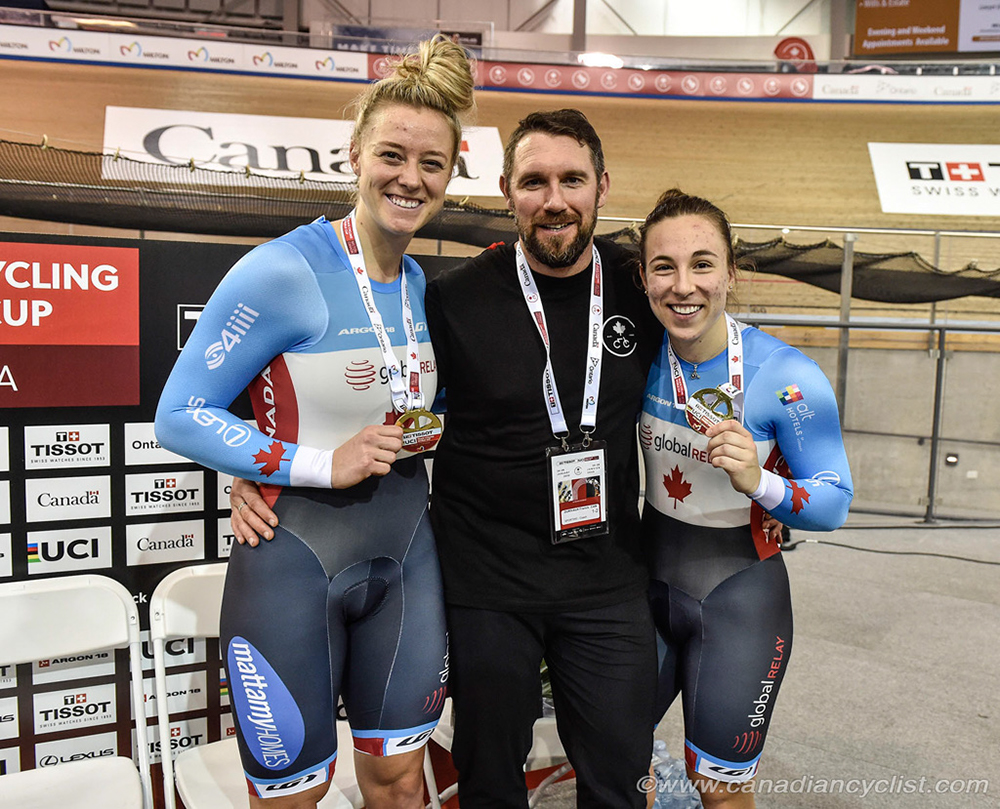 Franck Durivaux with Mitchell and Genest (2020 Track World Cup Milton)

"For the girls ... at the moment I can say that they did amazing things, both of them winning their qualification. But with the wins ... everyone is going to wait for us now. So they have to race well tomorrow but anything can happen with these girls, they are just amazing."