August 5/21 5:14 am - Interviews with Lauriane Genest & Kelsey Mitchell

Posted by Editor on 08/5/21

A historic day for Canada, with two riders in the medal final of the women's Keirin at the Tokyo Olympics. Lauriane Genest took bronze and Kelsey Mitchell was fifth. The race story can be found Here.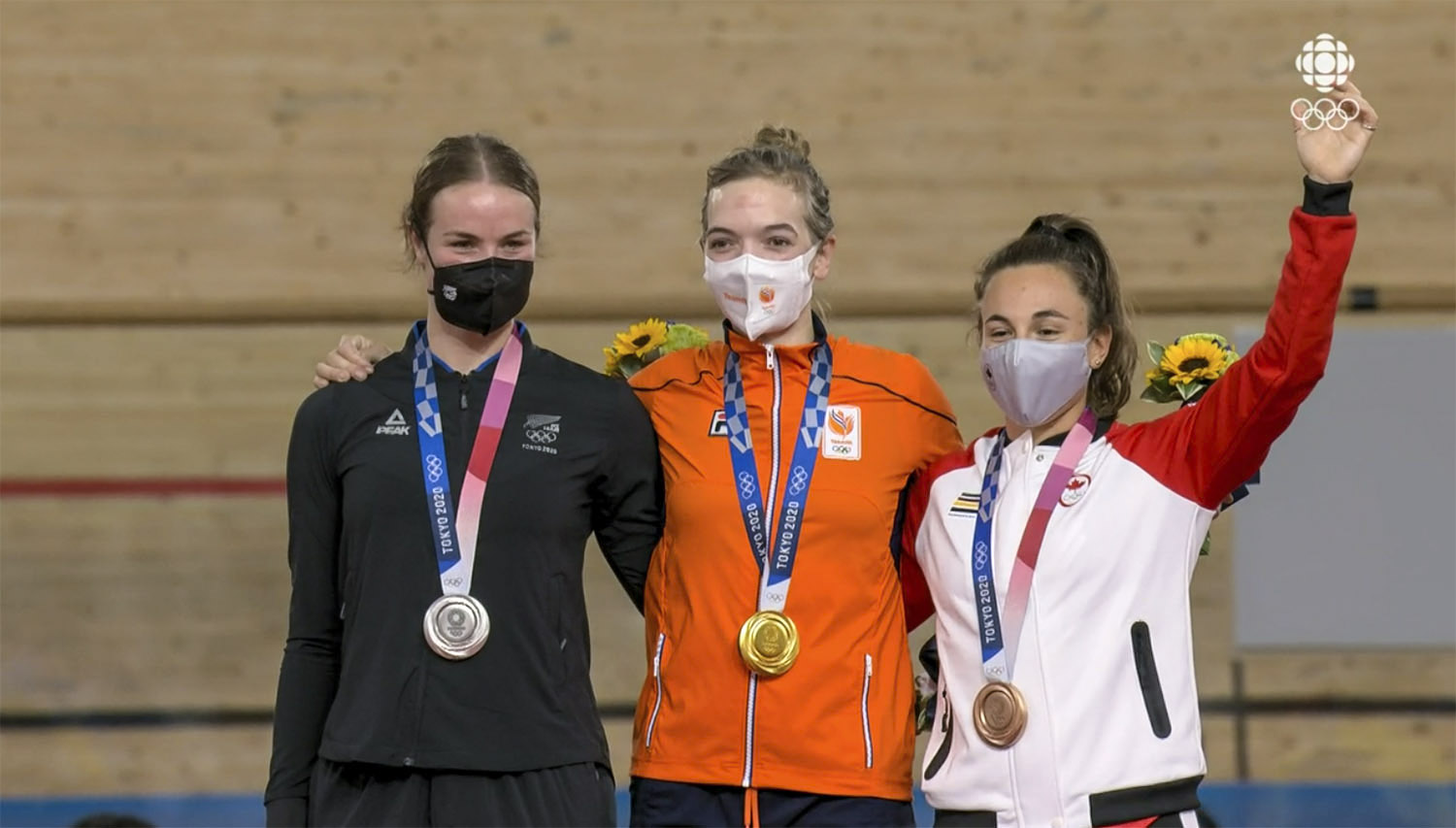 We spoke with them after their stellar rides:

Lauriane Genest

"It's an amazing feeling. I didn't come here today [thinking I could] win, I knew I could do well and I'm very happy with the outcome. I don't quite realize it yet. I starting to feel the emotions now and realize it, but at the moment when I crossed the finish line, I didn't really know what I had done."

"It's a life accomplishment, really. We worked so hard every day, we trained so hard every day, and it's amazing to see that work pay off."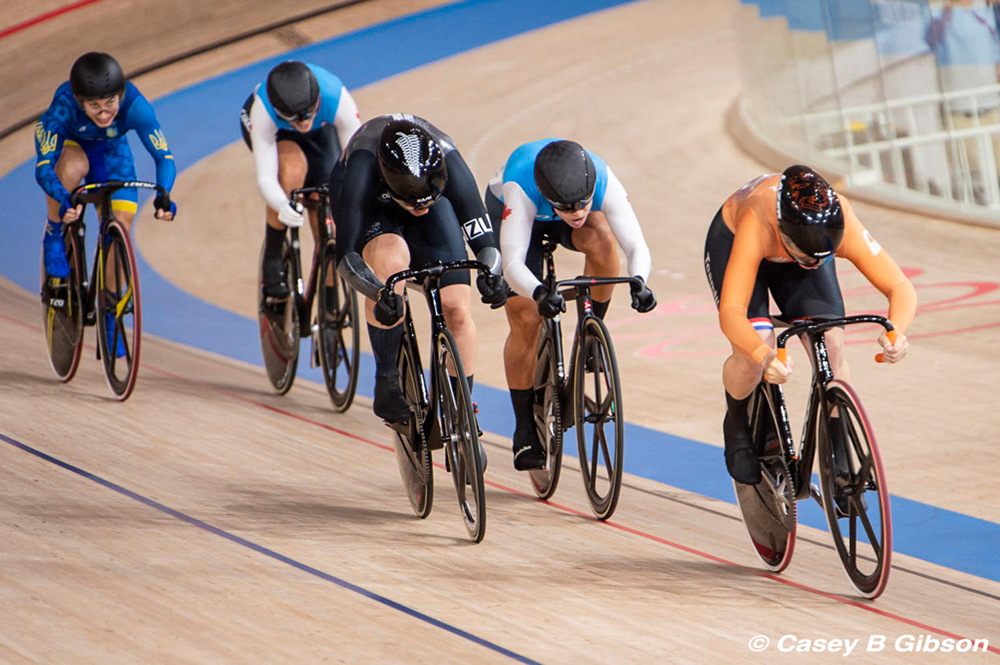 "I'll start the sprint tomorrow, and hopefully a couple of days after that, so no celebration - straight to bed and get ready for tomorrow! Celebration after the sprint. Now, just get a good dinner and hopefully a good night of sleep."

Kelsey Mitchell

"I have mixed emotions. I'm happy to have made it to the final. I haven't fully figured out the Keirin yet and it's my first final on the world stage, so I was really happy to be there. I was happy that Lauriane was there as well and so happy that she got bronze; I'm excited to see her up on the podium."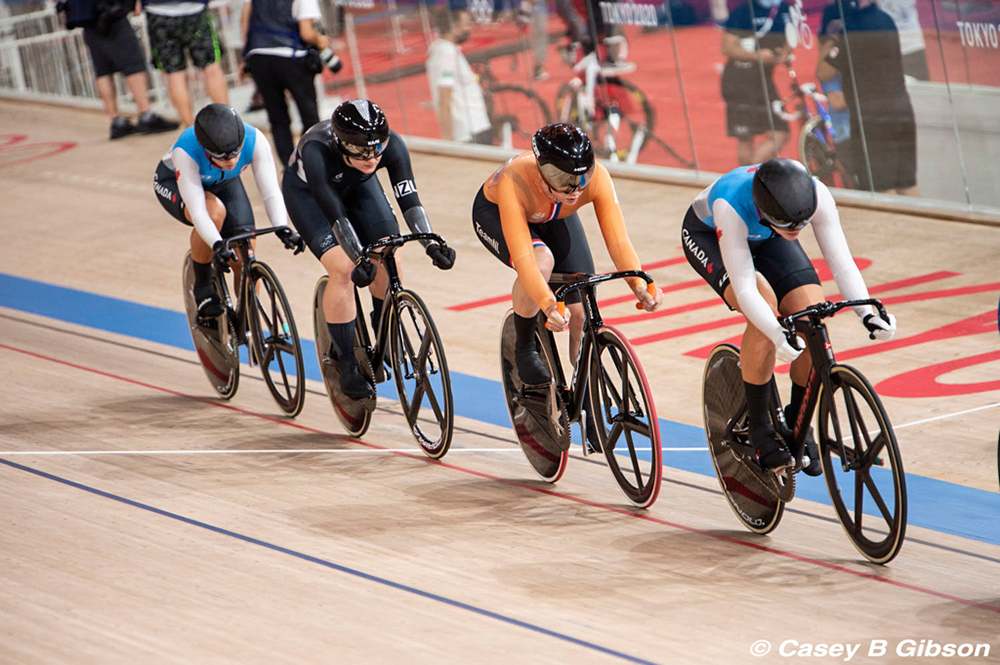 "We've worked so hard and the hard work paid off pretty good. I'm honestly so proud of her, and if it's not me up there, I'm so glad that it's her. It's a big win for her, a big win for Cycling Canada, a big win for Canada in general. I'm proud to call her my team mate."

Kelsey also spoke about coming into the Games as the world record holder for the 200 metre time trial, which will take place tomorrow at the start of the Sprint competition: "It feels good [to hold the record]; I set that a while ago and I've gotten faster since then. The best of the best are here, and everyone's going to go out and race their best race, so I'm excited to see where I end up."
Olympic Games: Track Day 4 results