August 6/21 4:51 am - Mitchell & Genest Move Through to Tomorrow's Sprint Racing

Posted by Editor on 08/6/21

The women's Sprint got underway on Friday, with both Kelsey Mitchell and Lauriane Genest qualifying well and moving through the first two elimination rounds to continue in the competition tomorrow.

A total of 17 riders broke the old Olympic record, with Lea Sophie Freidrich of Germany setting the fastest time of 10.310 seconds. Mitchell, the world record holder, qualified second at 10.346, but both times were well off the world record of 10.154 seconds. Genest qualified fifth with a time of 10.460 seconds.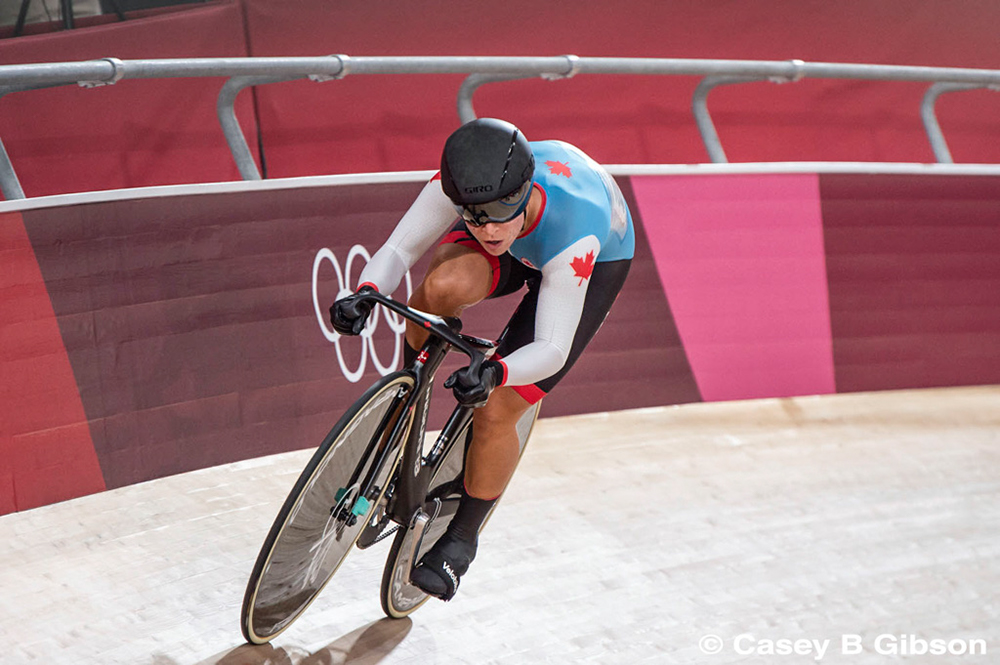 Lauriane Genest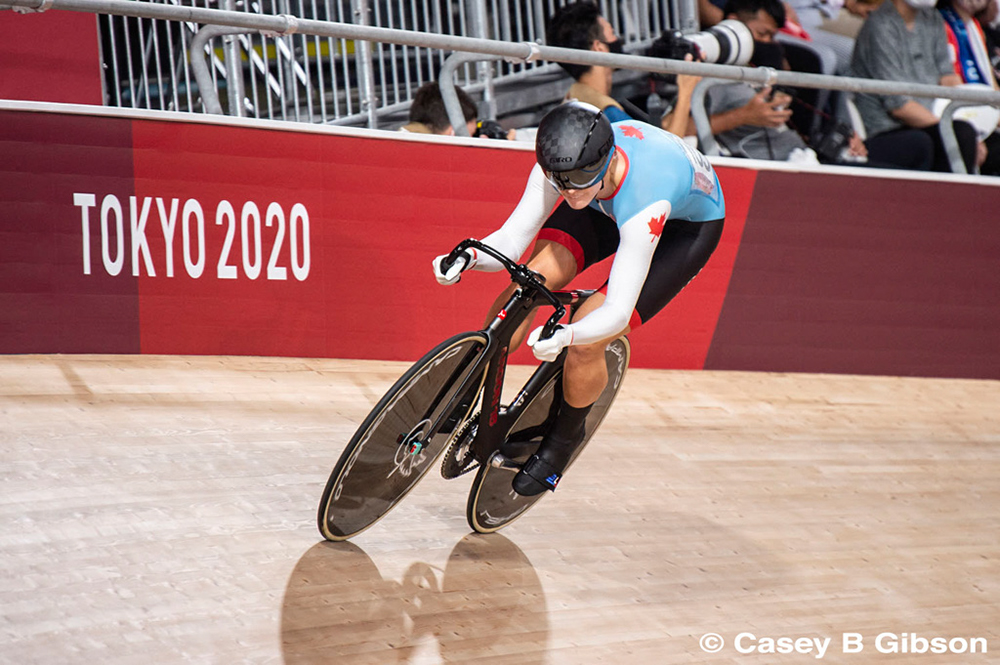 Kelsey Mitchell
In the first round, both Canadians easily rode their competitors off their wheels to move on the 1/16 round. The second round saw Mitchell again use her strength to overpower Kaarle McCulloch of Australia. Genest had a tougher competitor in the savvy Russian, Anastasiia Voinova. Leading from the front, Genest didn't fall for any tactics by the Russian and then held her off in a final lap drag race to the finish line.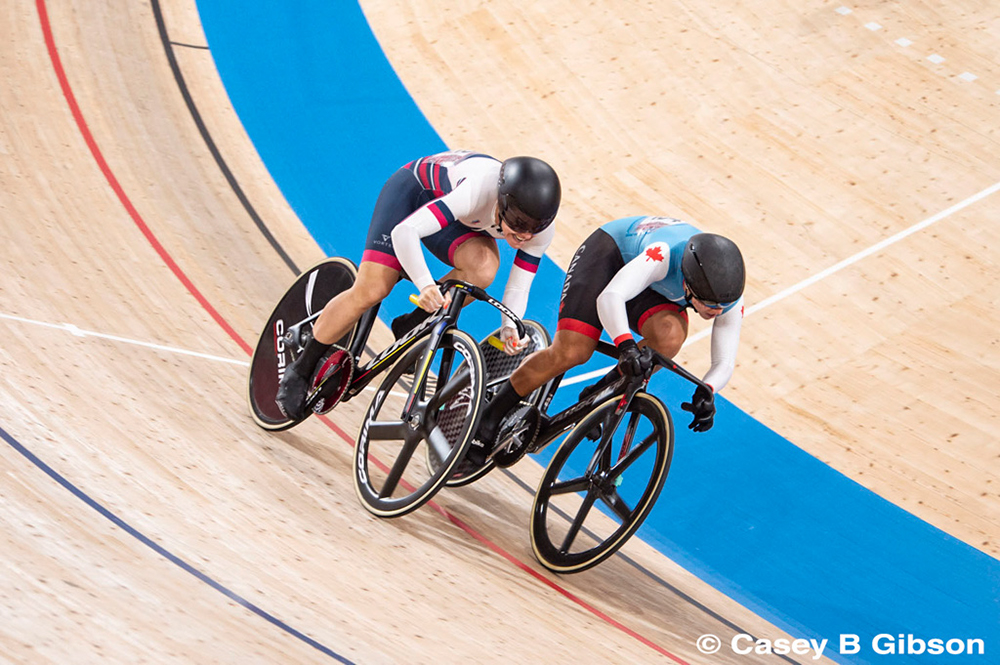 1/16 Final: Lauriane Genest vs Anastasiia Voinova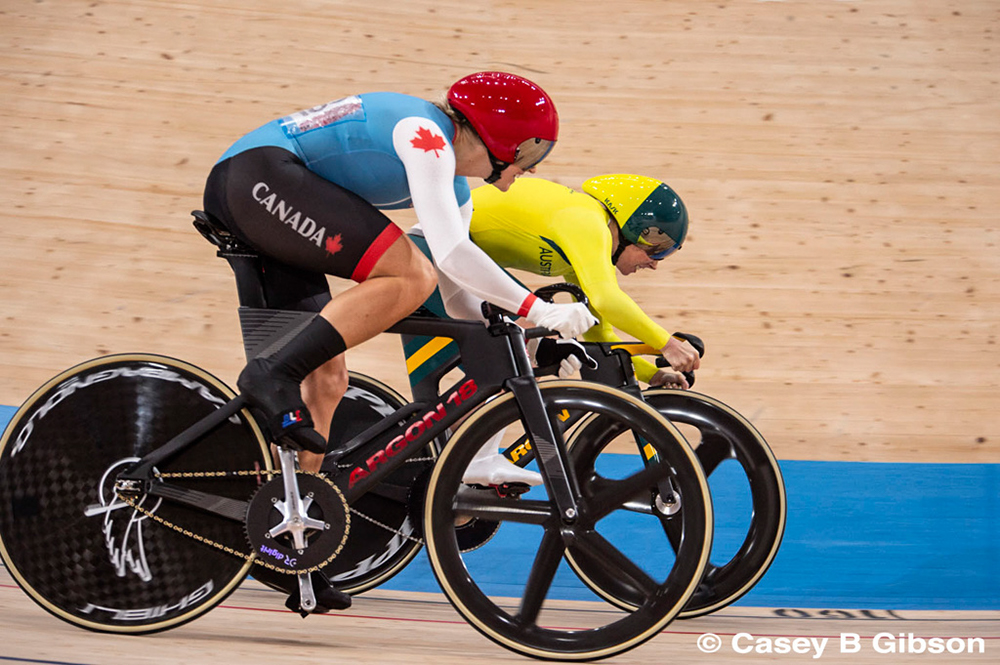 1/16 final: Kelsey Mitchell vs Kaarle McCulloch
National Sprint Coach Franck Durivaux spoke about the first day of competition: "For the moment, everything is going pretty well for us. We were expecting these kind of times from the girls; the track is a little bit different from Milton, but Kelsey did a better time than in Milton, so we are happy, it's a solid, solid time. Lauriane, she did a really good 200 metres, really well executed; she has so much confidence now after [yesterday's] medal. Honestly, I've never seen her racing this way, and I hope that it will continue."

"I'm really happy with what the girls are doing here at the Olympic Games, everyone is really strong. For the next [round] it will be even harder, but everything is possible. They will have a little more recovery after the Keirin yesterday; they both went to the final so one more day and they will be a little bit fresher."
Olympic Games: Track Day 5 results