August 7/21 23:50 pm - Kelsey Mitchell Wins Gold in Women's Sprint, Beveridge 9th in Omnium

Posted by Editoress on 08/7/21

Kelsey Mitchell became the second Canadian cyclist in history to win an Olympic gold medal. She joins Lori-Ann Muenzer in winning the Olympic title for the Women's Sprint, 17 years after Muenzer accomplished the feat in Athens. Two other Canadians rode on the final day of competition, with Keirin bronze medalist Lauriane Genest finishing eighth overall in the women's Sprint and Allison Beveridge ninth in the women's Omnium.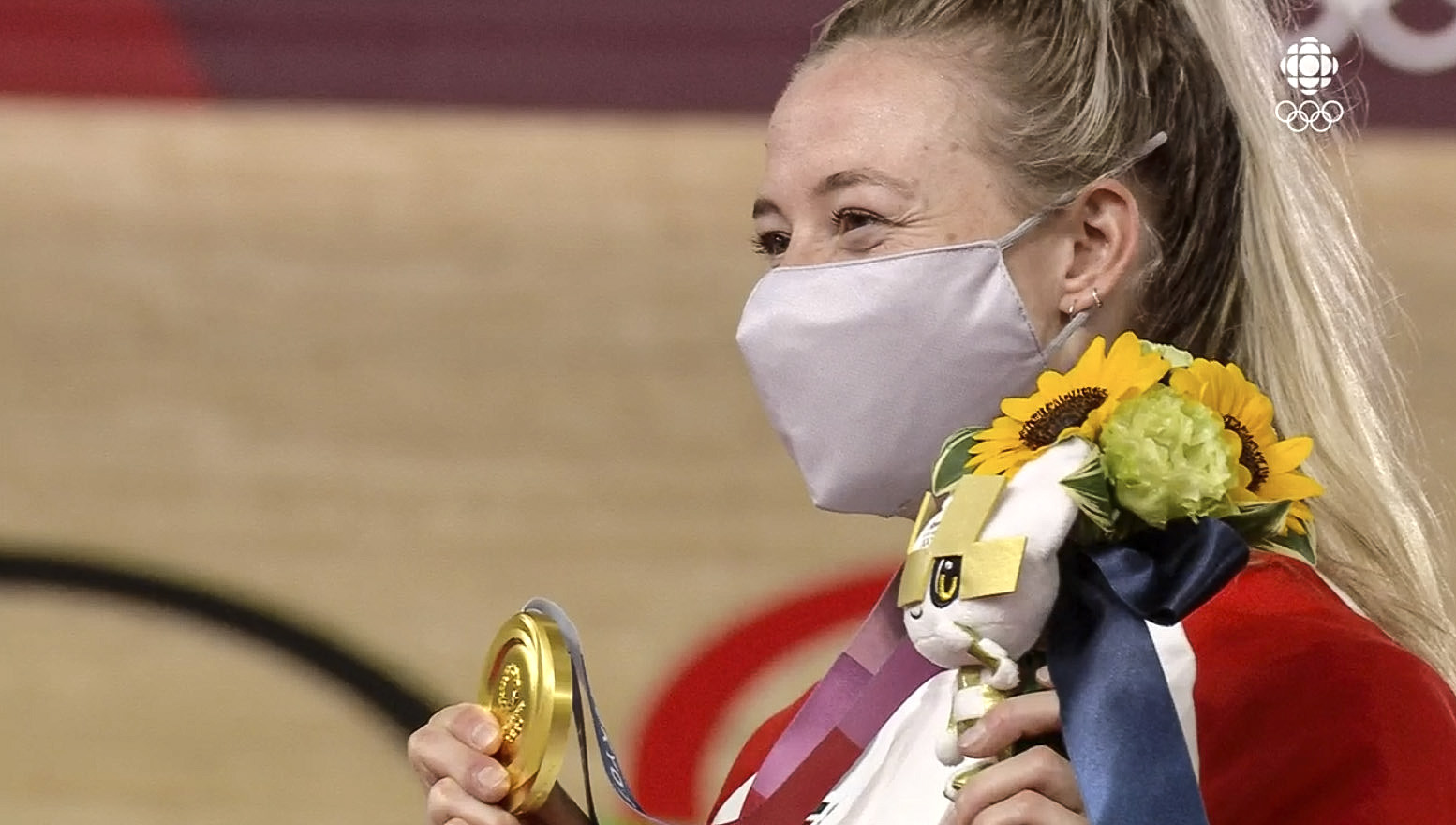 Mitchell, still a relative newcomer to track cycling, barely put a foot wrong in the Sprint competition. She qualified second and won her first three rounds before going up against team mate Genest in the quarterfinals. Against Genest she won two straight to go through to the semi-finals, guaranteeing her a medal ride in either the gold or bronze finals.

In the semi-finals she won the first race against Emma Hinze of Germany, lost the second but then won the decider to move to the gold medal race against Olena Starikova of the Ukraine. Starikova is a very experienced competitor with a strong finishing kick, but Mitchell didn't give her a chance, powering clear and not allowing the Ukrainian to come by. Lee Wai Sze of Hong Kong took the bronze medal against Hinze.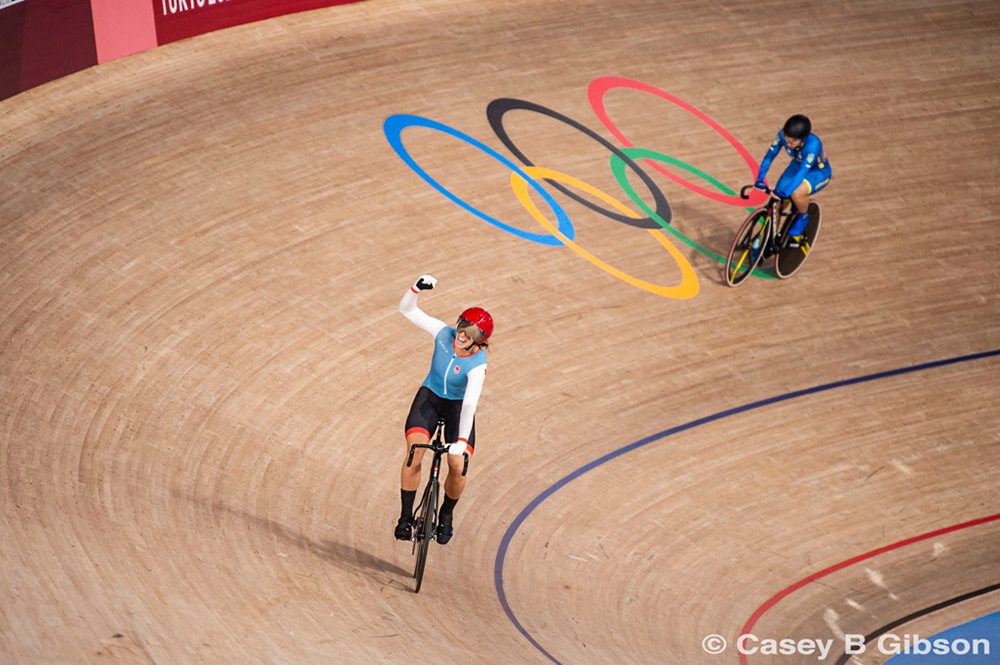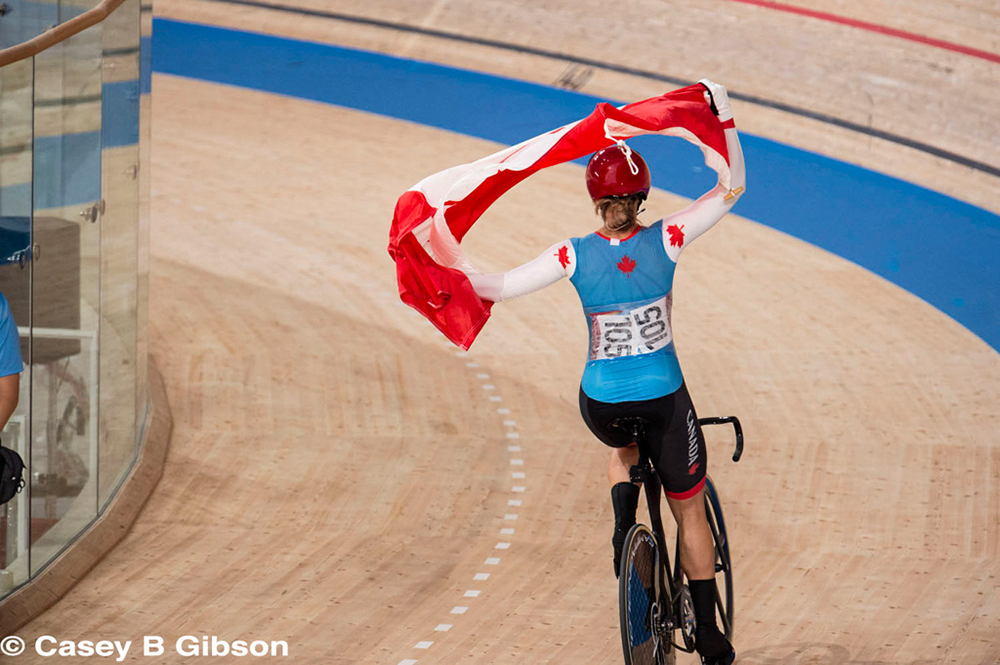 A huge crash in the first event of the Omnium, the Scratch Race, took down a group of riders, including defending champion Laura Kenny of Great Britain. Beveridge managed to avoid it, finishing seventh. In the Tempo, Kenny bounced back into contention with a win, while Beveridge was back in 11th, dropping her to tenth overall. The Elimination saw a number of favourites go out early, including Kenny and Kirsten Wild of the Netherlands, but Beveridge was seventh and moved up to eighth in the rankings.

Going into the final Points Race, Jennifer Valente (USA) led with 110 points, followed by Yumi Kajihara of Japan at 108 and Anita Yvonne Stenberg (Norway) at 94. Kenny took the early points, but then Amalie Dideriksen (Denmark) attacked and was joined by Wild. The bunch brought them back, but the attacks kept coming. Kenny then got away again and Valente crashed with 31 laps to go, but once again it was shut down. From that point on, it was Valente controlling from the front to win the title
Olympic Games: Track Day 7 results