August 7/21 23:52 pm - Interviews - Kelsey Mitchel, Allison Beveridge & Sprint Coach Franck Durivaux

Posted by Editoress on 08/7/21

New Olympic champion Kelsey Mitchell: " Amazing, I feel amazing. I feel a lot of emotions, and all I'm thinking of right now, honestly, is my family and friends and my team mates, and the Cycling Canada staff and everybody who made this possible. You guys all pushed me to this moment, and I'm just so grateful, and all the hard work has paid off."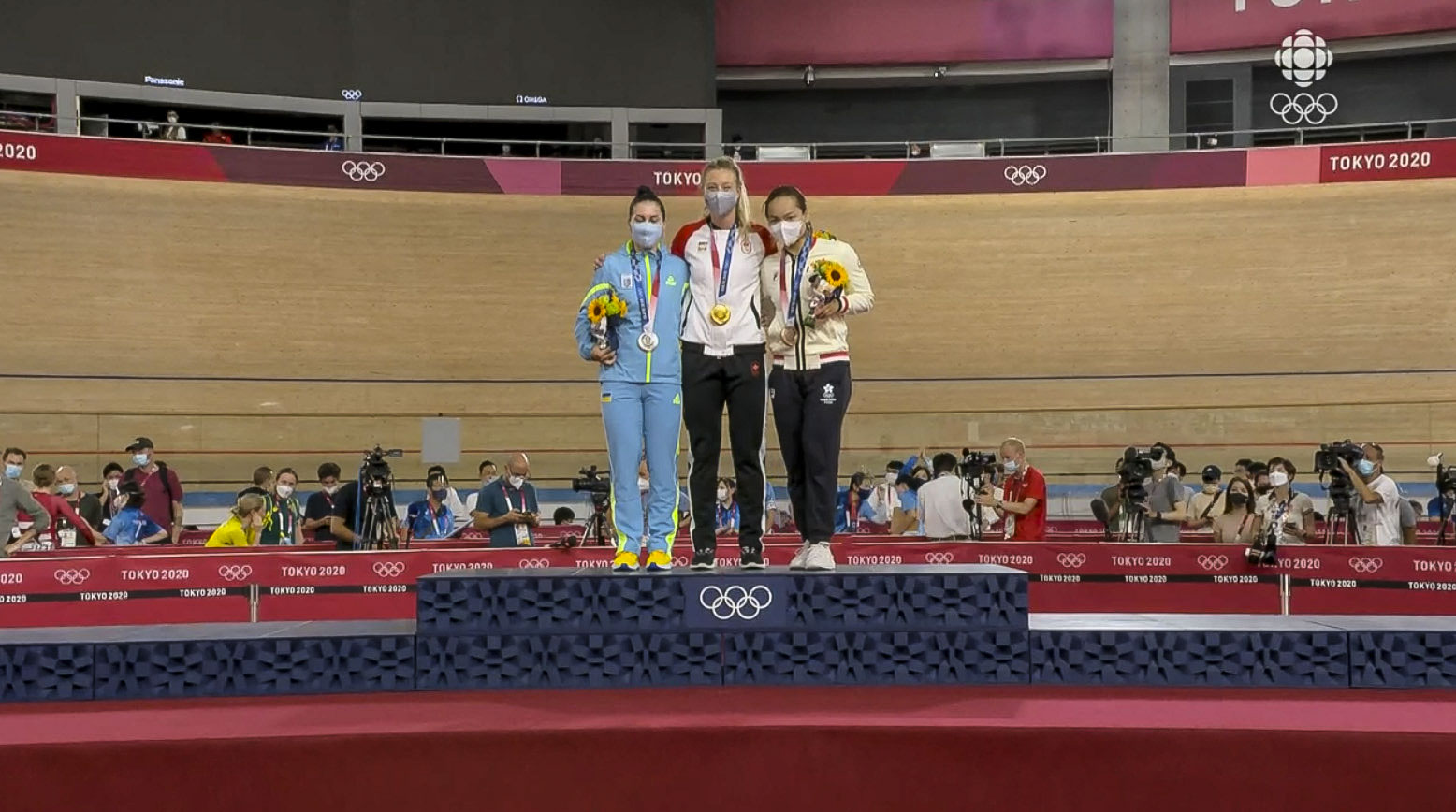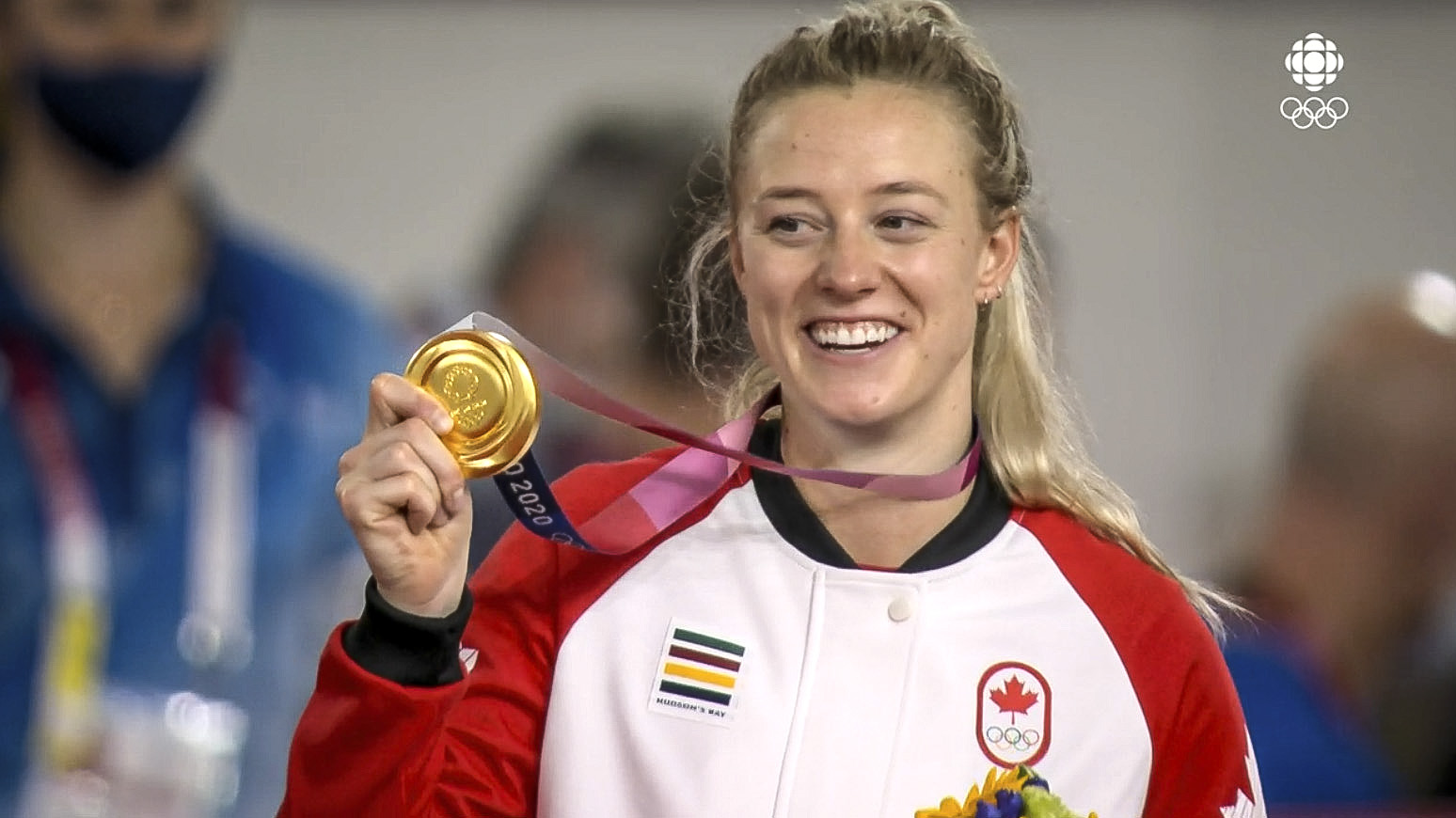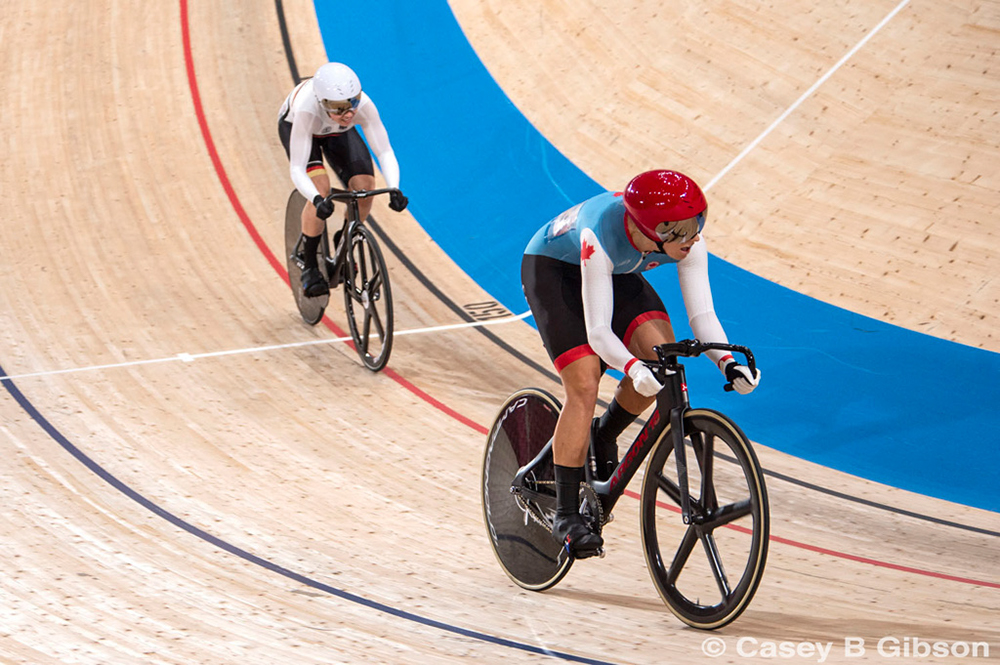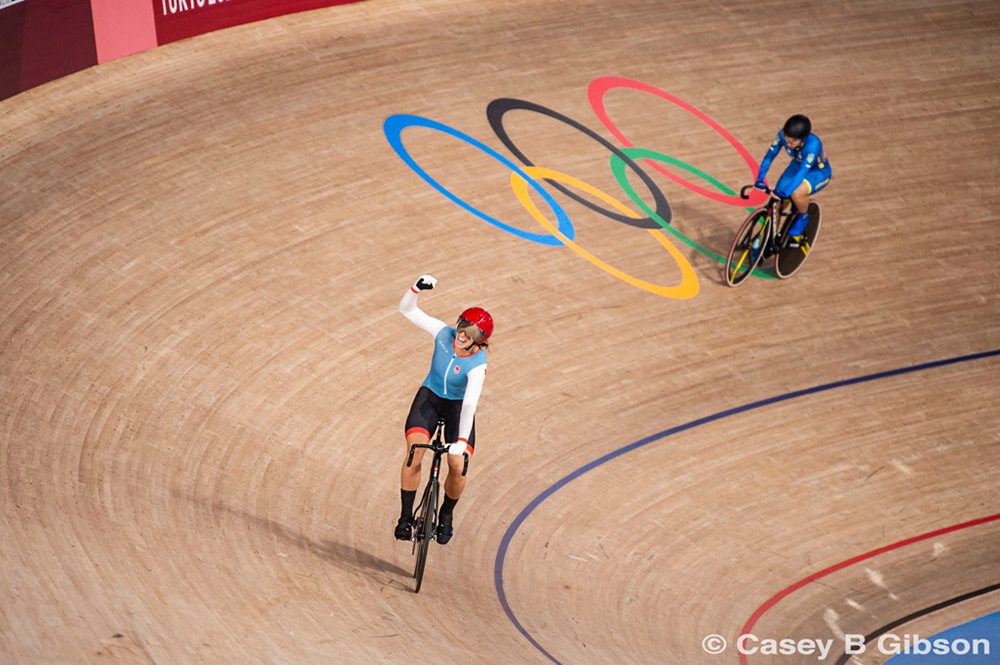 "I had Emma Hinze in the semi-final and I knew that was going to be a tough one. We went to three races and I made it through. After that, knowing that you have a medal [silver guaranteed], you still have to focus and have that mindset that you want to win and get on that top step. I really, really wanted it done in two [rides] and I got it done in two, which is rare for me because I usually end up going to three. That was the cherry on top. Just seeing everyone come together and it was such a team effort; I'm just so grateful to everyone I have around me."

Mitchell also talked about the difficulty of learning tactics with no racing for over 18 months. "Match sprint we've been able to simulate a lot; we've been racing with the NextGen guys and that's been super helpful. Keirin was kind of a different story ... I have a lot to learn in both, but Keirin there's just a whole lot more going on. I was happy with getting fifth and with Lauriane getting third."

"Canada's a threat and I think we proved that here that we're strong, we're some of the best. Cycling Canada is bringing it to the world.

There's always pressure ... the background on my phone is 'Pressure is a privilege'. I appreciate the pressure and I know I earned it. I'm just going to hopefully keep back up this title."

"I'm going to take two weeks off - I'm going to see my nephew and my family and my friends, and maybe not sit on a bike for a week. And I'm going to eat, I'm going to eat something else besides applesauce and pesto!"


National Sprint coach Franck Durivaux said, "It's crazy, at the moment I can't even imagine it. Kelsey did what we've been repeating in training. Both girls [Mitchell and Genest], they live together [in Milton], they push each other every day, so it's just crazy what is happening right now. Honestly, I cannot imagine right now, but we will see when we get back to Canada. It's enormous and I just want to enjoy the victory with them after all the work we have done."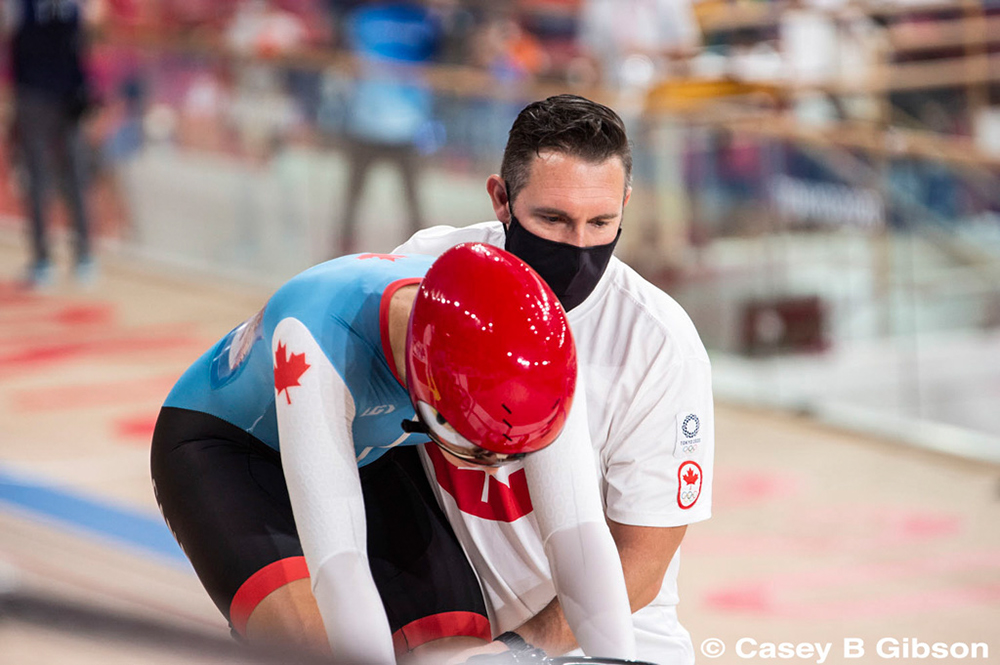 "We will continue to work and new girls are coming into the program. We will continue to work with these incredible women and I hope we can continue this way but even better. For sure, the Team Sprint is the next thing we will work on with three riders; we have two other girls who are not so far back, so I can imagine a very good season pretty soon."


Allison Beveridge spoke about her Omnium: "It was definitely a difficult day out there. There were a lot of unknowns, given how long it's been since we bunch raced, so I just had to see how I felt in the bunch. I wasn't able to put everything together, but it's still the Games, so you want to give it the best you have, and I tried to work with what I had. I think given how my legs felt, it's [9th] the best I could ask for. I wanted to be a bit further up and pushing, because it was more wide open going into the Points Race. A few of the favourites missed out and a few girls threw themselves in ... that's bike racing. It's part of the game, and it is what it is."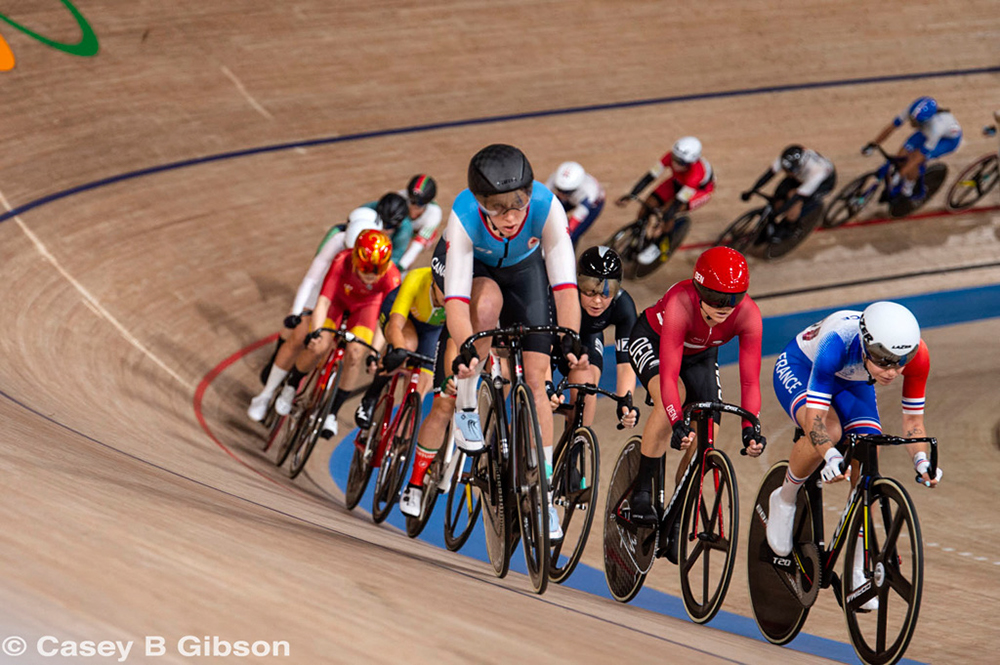 Olympic Games: Track Day 7 results