August 24/21 17:02 pm - MTB Worlds Begin with Short Track Qualifying, Team Relay Squad Named

Posted by Editoress on 08/24/21

The 2021 Mountain Bike World Championships began on Tuesday with qualifying for the men's Short Track - two heats, with the top-20 from each going to Thursday's final. Canada had five riders in qualifying, with four going through to the final - Peter and Quinton Disera, Marc Andre Fortier and Tyler Orschel. Sean Fincham eased up in the second half of his heat, using it as a primer for Saturday's cross-country. For the women's Short Track, Canada will have Haley Smith, Sandra Walter and Laurie Arseneault - Catharine Pendrel and Emily Batty decided not to start.
Tyler Orschel in Heat 1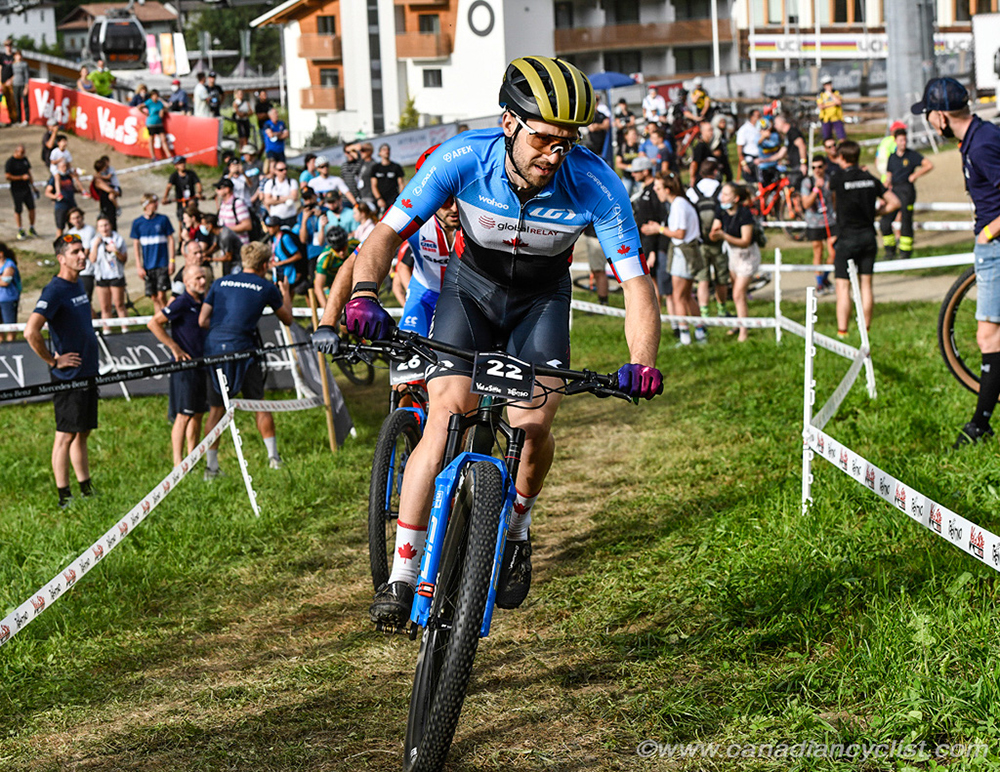 Peter Disera, Heat 2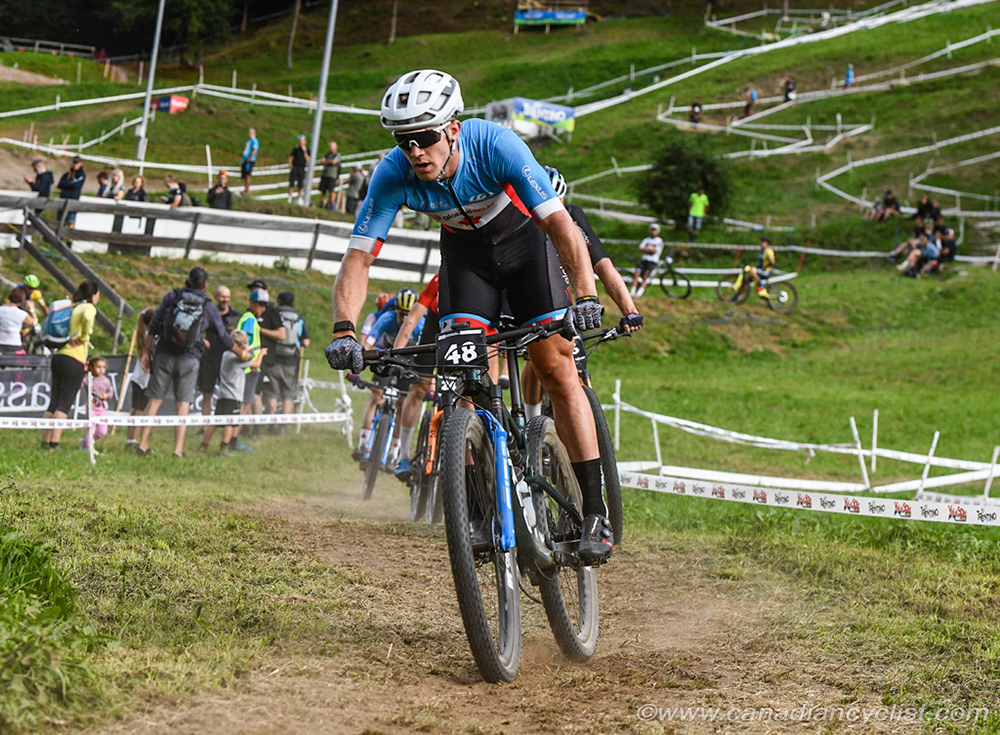 Quinton Disera Heat 2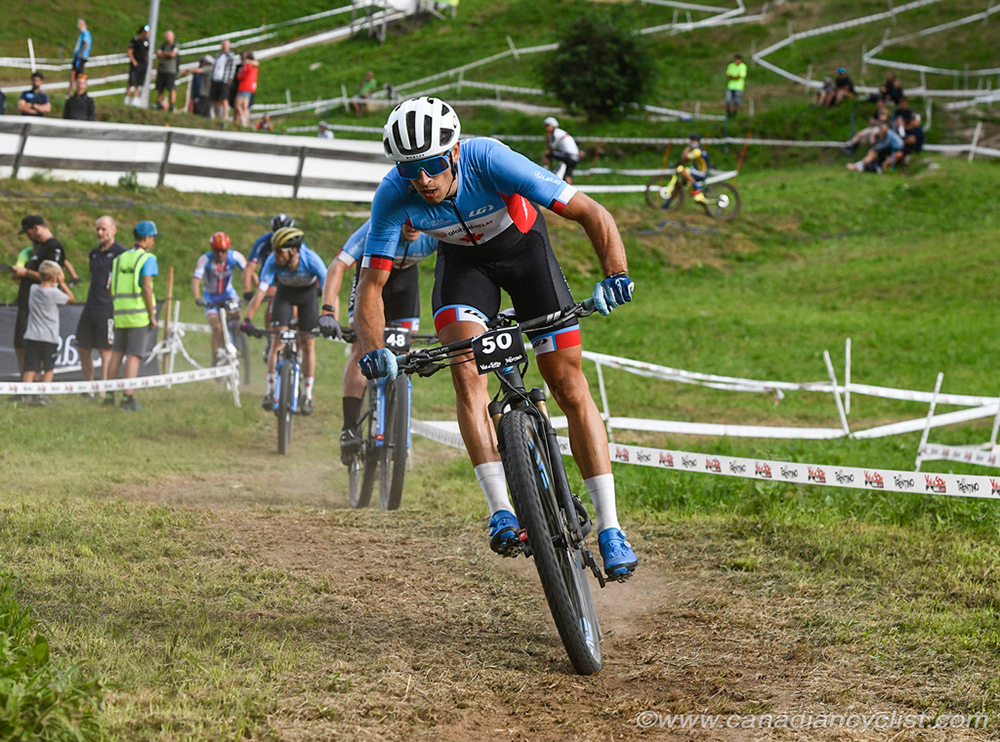 Marc Andre Fortier, Heat 2

Canada will also compete in Wednesday's Team Relay - the first time since 2019. This will also be Canada's first time at the extended format which was introduced last year, with male and female riders from Elite, Under-23 and Junior categories. Canada's squad will consist of Leandre Bouchard (Elite men), Jenn Jackson (Elite women), Emilly Johnston (U23 women), Carter Woods (U23 men), Zorak Paille (Junior men) and Nicole Bradbury (Junior women). This is a strong squad in all categories.
MTB World Championships: Men Short Track Qualifying