September 5/21 11:49 am - Holmgren & Woods Top-10 at Lenzerheide, Woods Takes World Cup Lead

Posted by Editoress on 09/5/21

Two of Canada's Under-23 men had the best cross-country results of the weekend at the World Cup in Lenzerheide, Switzerland, with Gunnar Holmgren (Pivot-OTE) finishing ninth and Carter Woods (Norco Factory) tenth. With his tenth place, Carter Woods moves back into the overall World Cup lead. In the U23 women's competition, Roxane Vermette (Team Canada) was the top Canadian in 15th place, with both Mariane Theberge (Pivot-OTE) and Emilly Johnston (Team Canada) also in the top-20; Theberge 17th and Johnston 18th.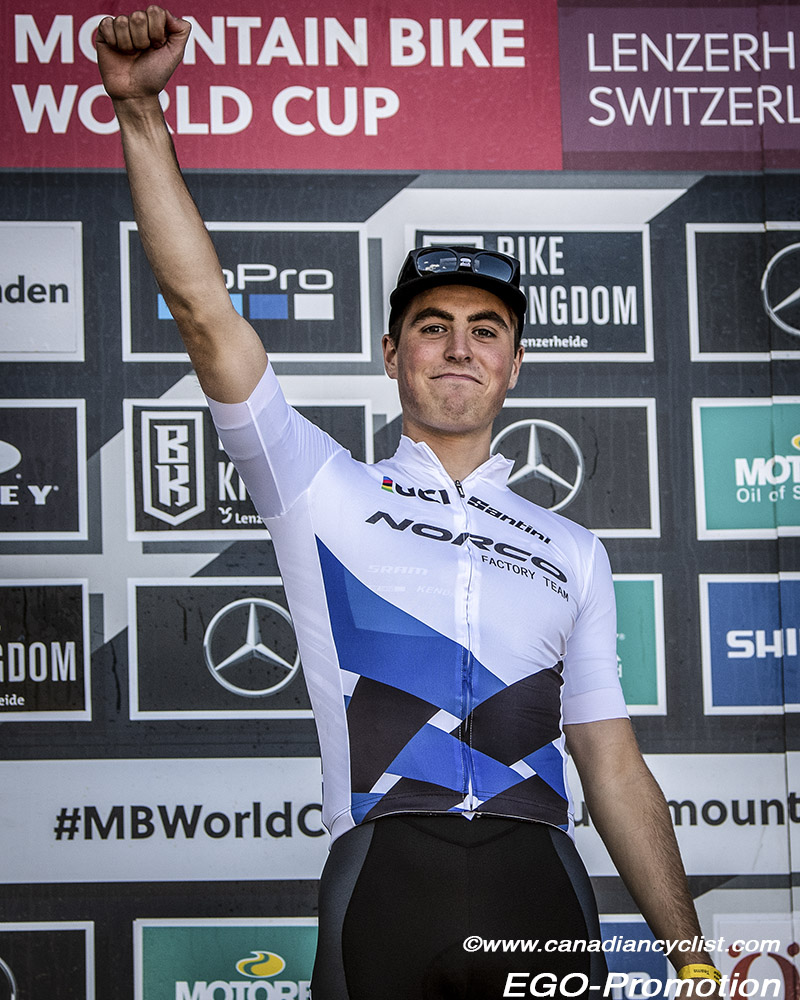 Carter Woods back into Leader's Jersey
Holmgren came from around 20th at the end of start loop to as high as seventh on Lap 3, before fading back slightly in the final two laps. Woods rode around tenth with the lead group for the opening laps before a crash dropped him to 15th mid-race; he then recovered in the final two laps. Other Canadian results include Vincent Thiboutot (Pivot-OTE) in 50th, Noah Ramsay (Team Canada) in 61st and William Cote (Team Canada) in 86th.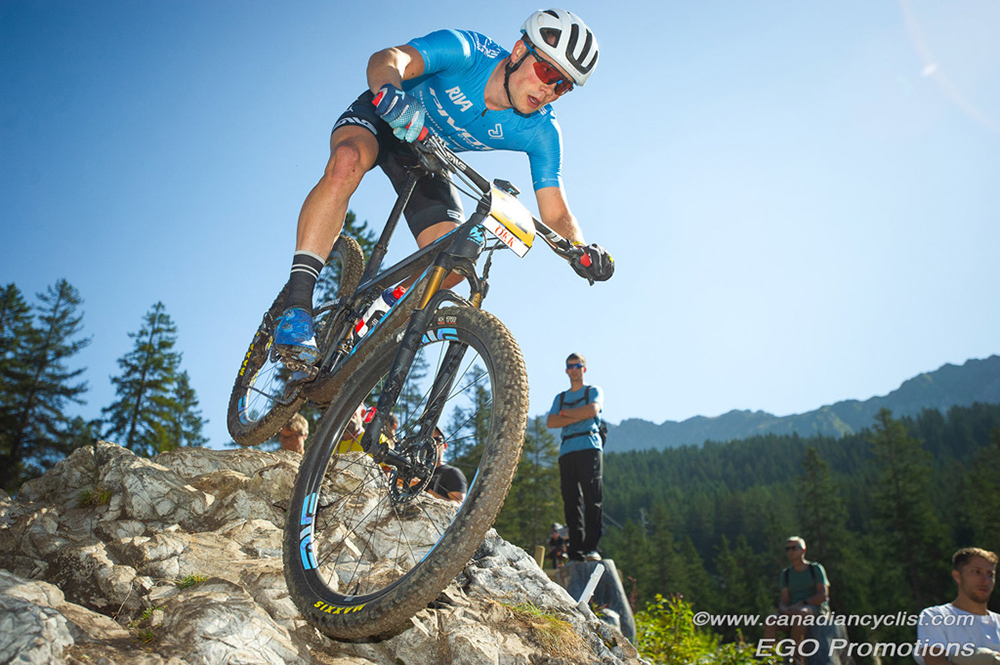 Gunnar Holmgren, top Canadian in 10th
Woods said, "I had a super solid race. First half I was comfortable in the lead group but a bad crash in a high speed section caused for an interesting second half of the race. Having to stop to twist the bars, and refocus for the race within the race! Happy to leave Lenzerheide with the leader's jersey, but definitely hungry for more!"

Woods leads the standings with 242 points, two more than previous leader Simone Avondetto (Trek-Pirelli), who did not finish. Going into the final round in two weeks, there is still a tight battle, with seven riders in contention. Holmgren improved from 34th to 24th in the standings.

In the women's race, Vermette came out of the start loop in the mid-20s, moving up to 15th by the end of Lap 3 and holding that position for the final lap. Theberge and Johnston had more steady rides; in the high-teens for the entire race. Sidney McGill (Team Canada) was 21st and Jocelyn Stel (Team Canada) was 22nd.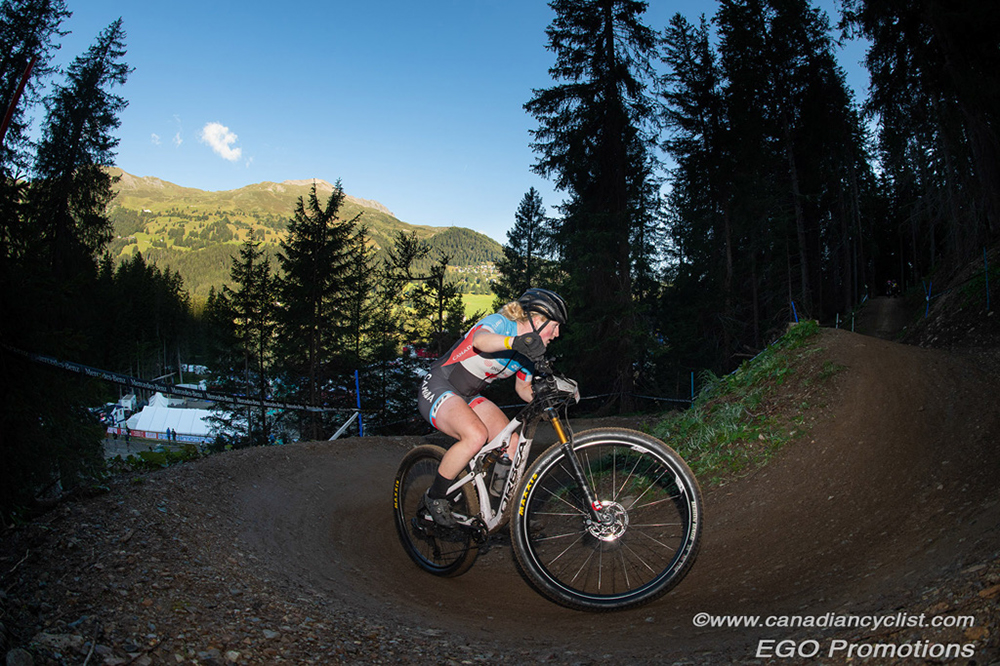 Roxane Vermette
Johnston remains the top Canadian woman in the overall rankings, moving up one spot to 25th. Vermette enters the rankings at 31st, one spot behind Theberge, who improved from 35th.
Lenzerheide World Cup: U23 XC results