September 9/21 19:39 pm - New Champions Will Be Crowned at Road Nationals

Posted by Editoress on 09/9/21

For the first time in over two years, new Canadian road champions will be awarded the maple leaf jersey as national champion, this weekend in the Beauce region south of Quebec City. In the Elite men and women, they will be new, since none of the defending champions are in attendance, for either the Time Trial (Friday) or Road Race (Saturday for men and Sunday for women).

Tomorrow, Junior, Under-23, Elite and Para riders will compete in Time trials ranging from 11 kilometres to 34 kilometres. The out-and-back course is one well known to the men who compete at the Tour de Beauce - a rolling, rough (what other kind in Beauce...) road. Hugo Houle (Astana Premier Tech), after strong rides in the Tour and the Olympics, is the obvious favourite, and last won in 2015 (and last attended Nationals in 2016). Other contenders include former U23 TT champion Adam Roberge (Elevate-Webiplex) and his teammate Jordan Cheyne, as well as Alex Cowan (L39ION of Los Angeles) or Derek Gee. On the women's side, with both Leah Kirchmann (Team DSM) and Karol-Ann Canuel (SD Worx), the perennial favourites, missing, it opens the title to riders such as former U23 TT champion Olivia Baril, Marie Soleil Blais (Quebec), Gillian Ellsay (Instafund) or Sara Poidevin (Rally). Another favourite, is Alison Jackson (Liv Racing). Jackson is fresh off a Women's WorldTour win in Europe, as well as attending the Olympics. .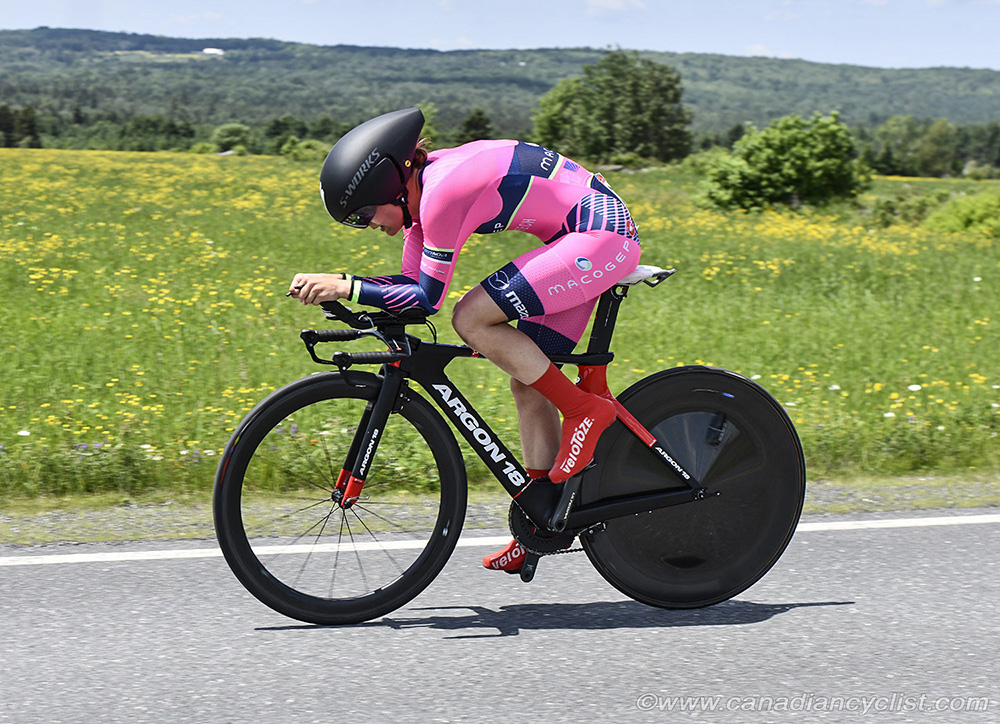 Olivia Baril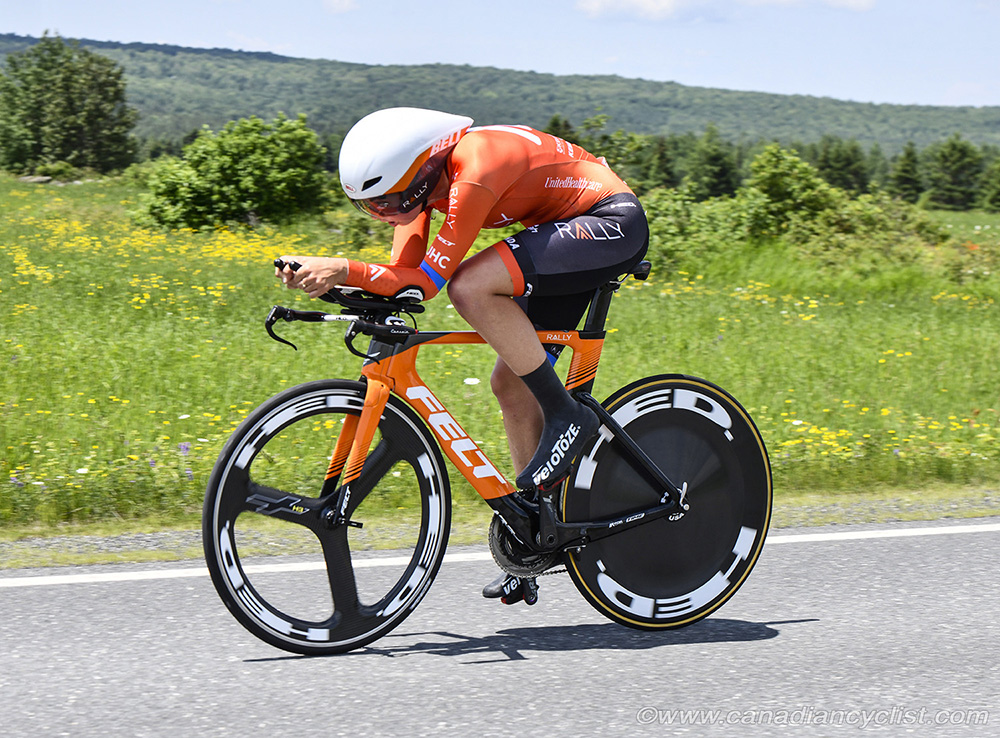 Gillian Ellsay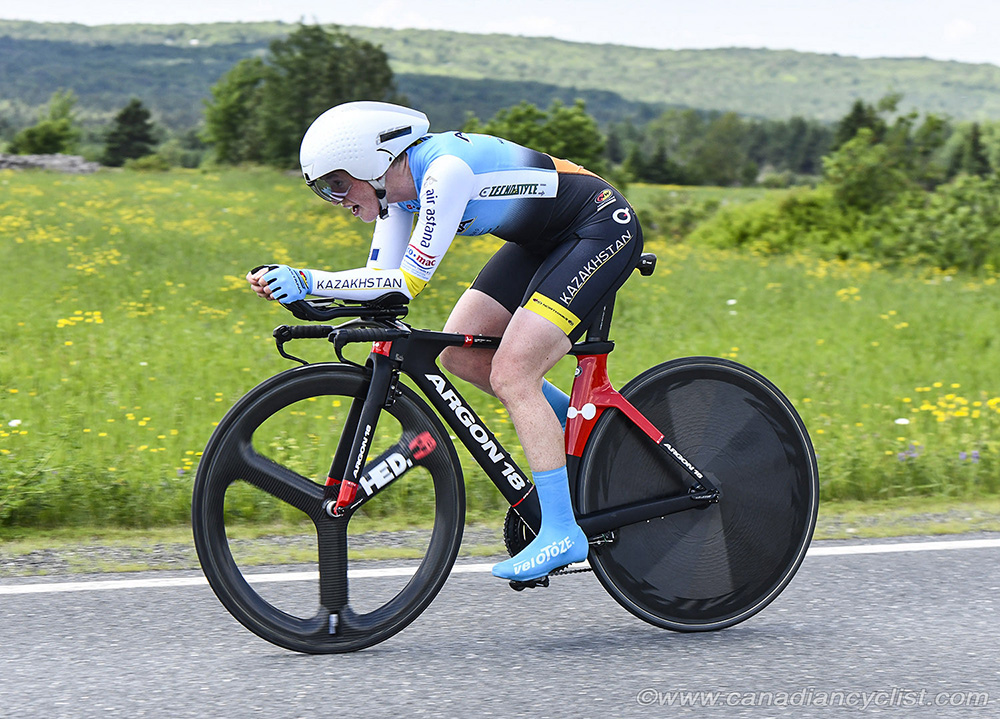 Marie Soleil Blais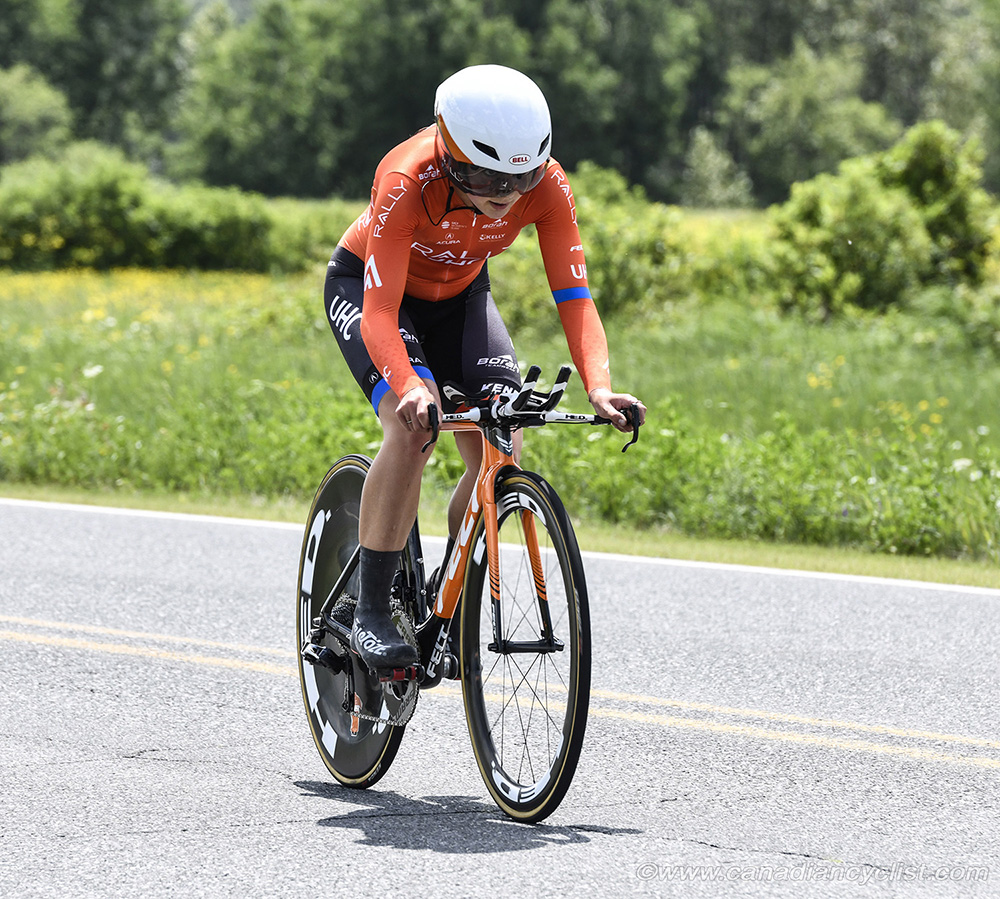 Sara Poidevin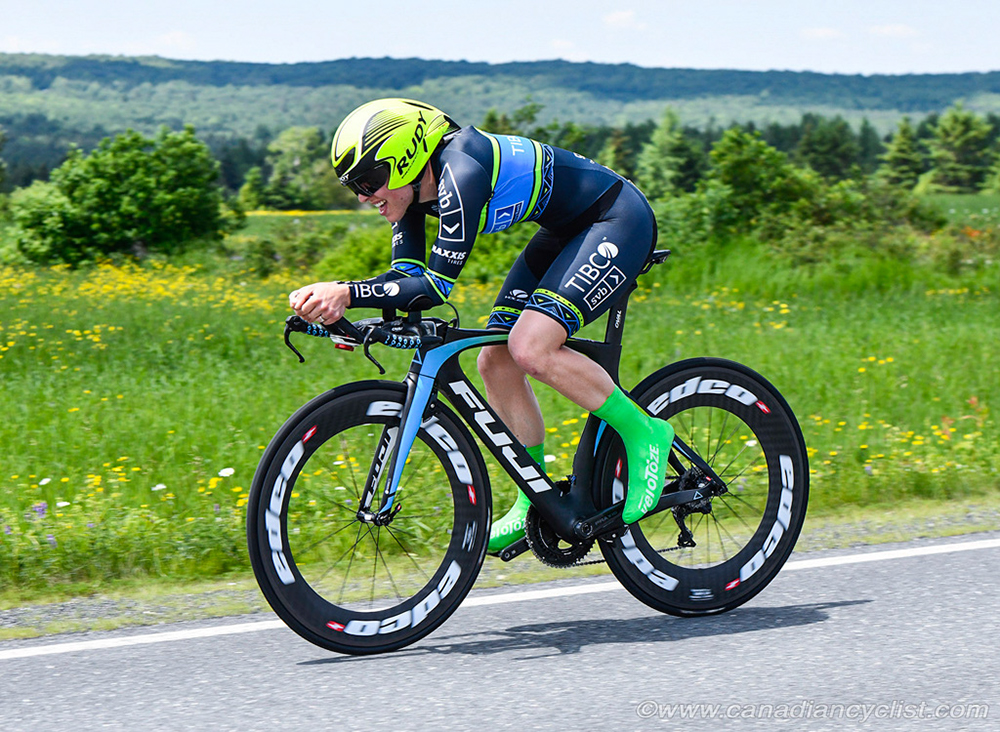 Alison Jackson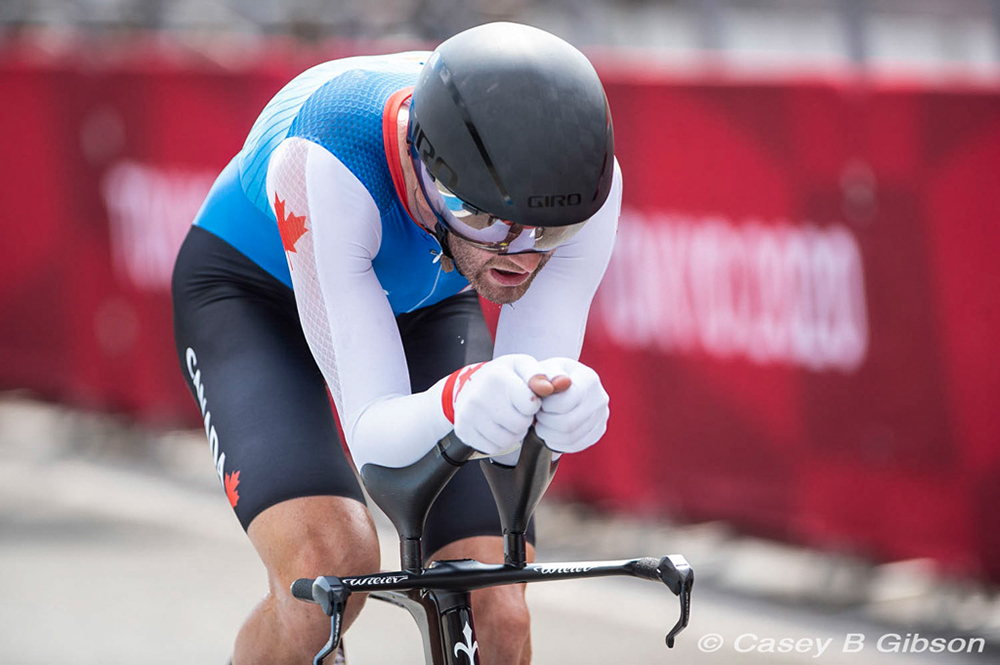 Hugo Houle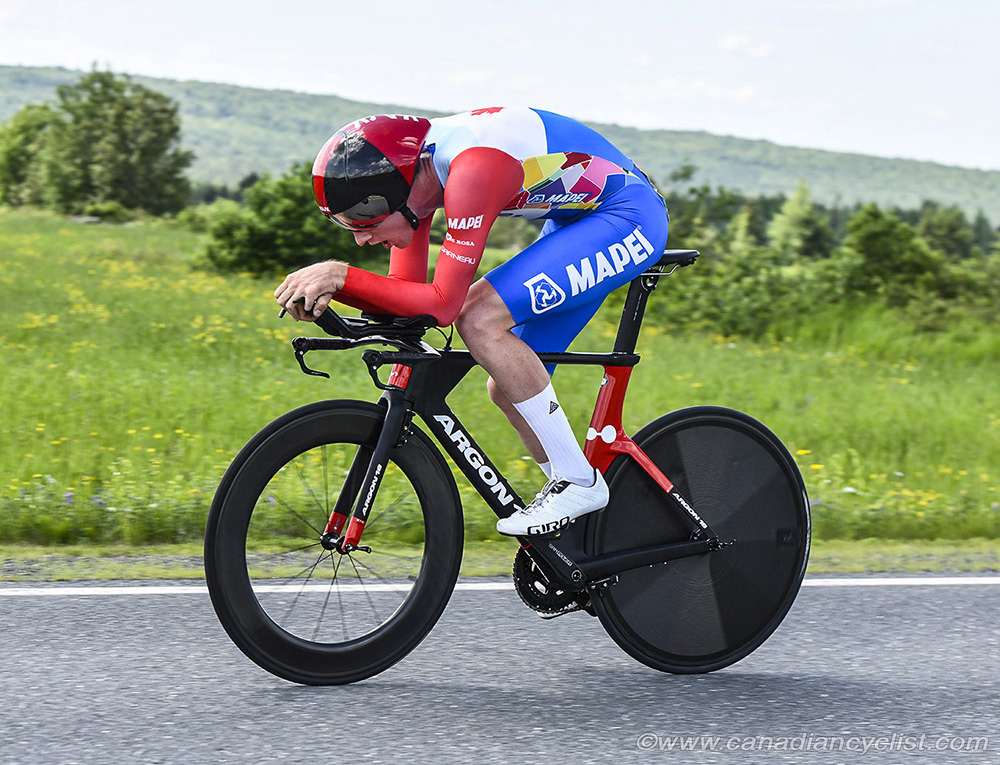 Derek Gee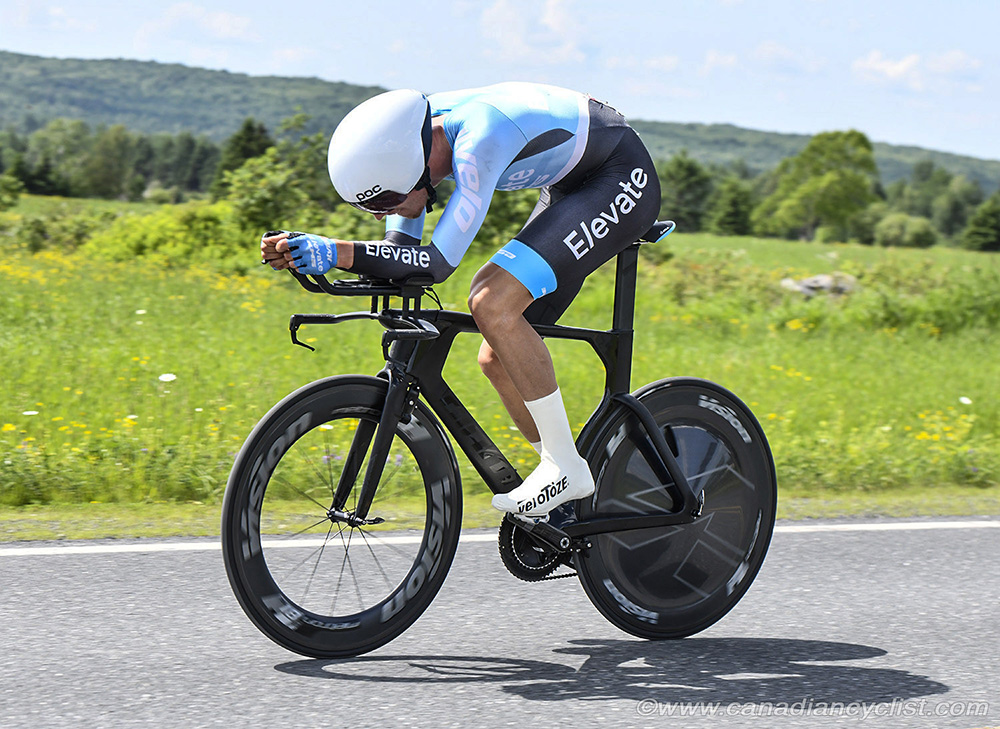 Adam Roberge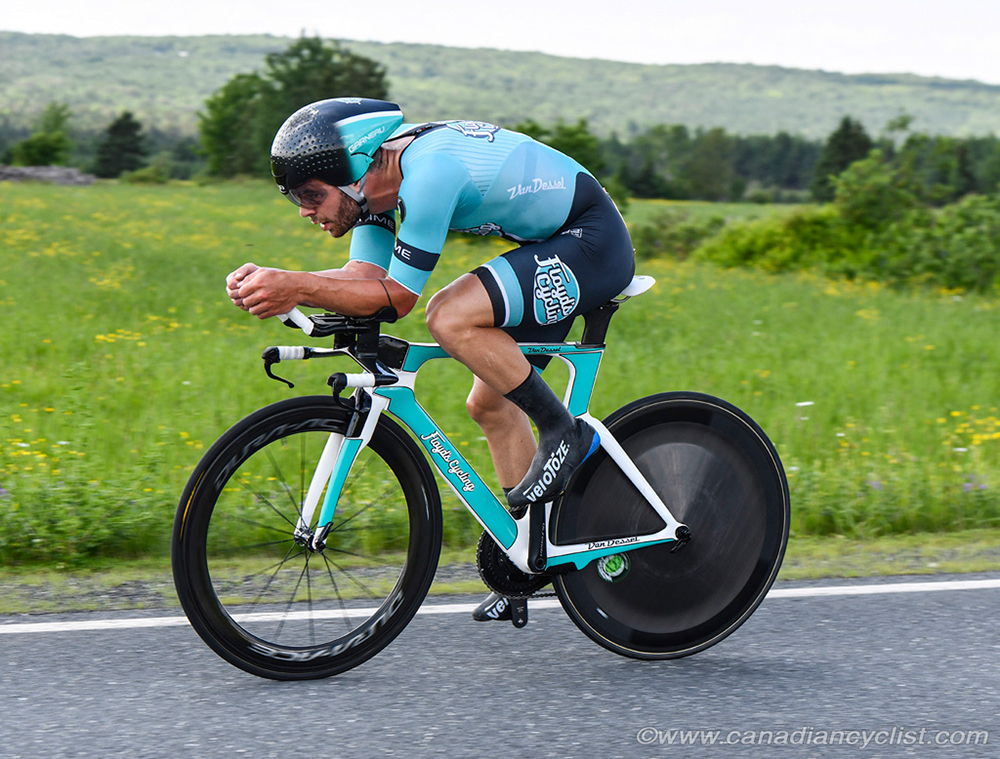 Alex Cowa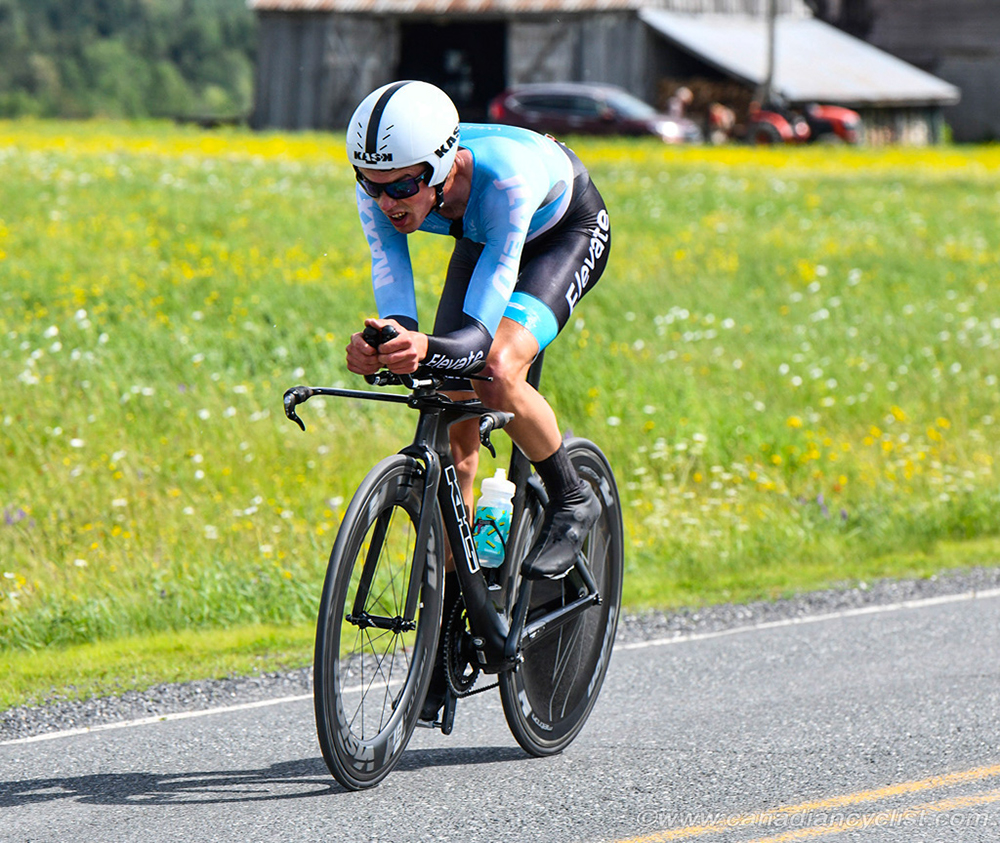 Jordan Cheyne

The road race starts and finishes on the outskirts of St-Georges, heading out towards Lac Etchemin for circuits before heading back to finish in town. Houle and fellow Olympian Guillaume Boivin (Israel Start-up Nation) - the latter the 2015 road champion - have to be considered among the favourites, as well as 2018 national champion and WorldTour rider Antoine Duchesne (Groupama FDJ). However, riders like Cheyne, Roberge and Cowan could also figure in the mix. One 'longshot' is Czeslaw Lukaszewicz (Silber Veloselect) - true, he holds the record for Elite national titles at four, but he is 57 years old....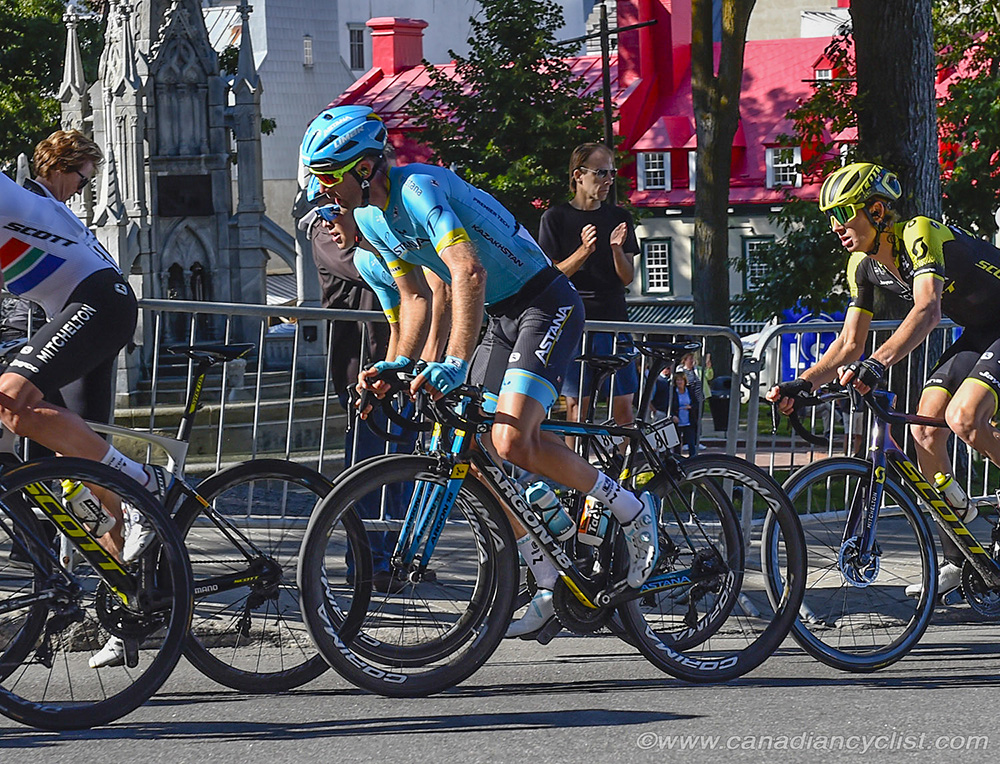 Hugo Houle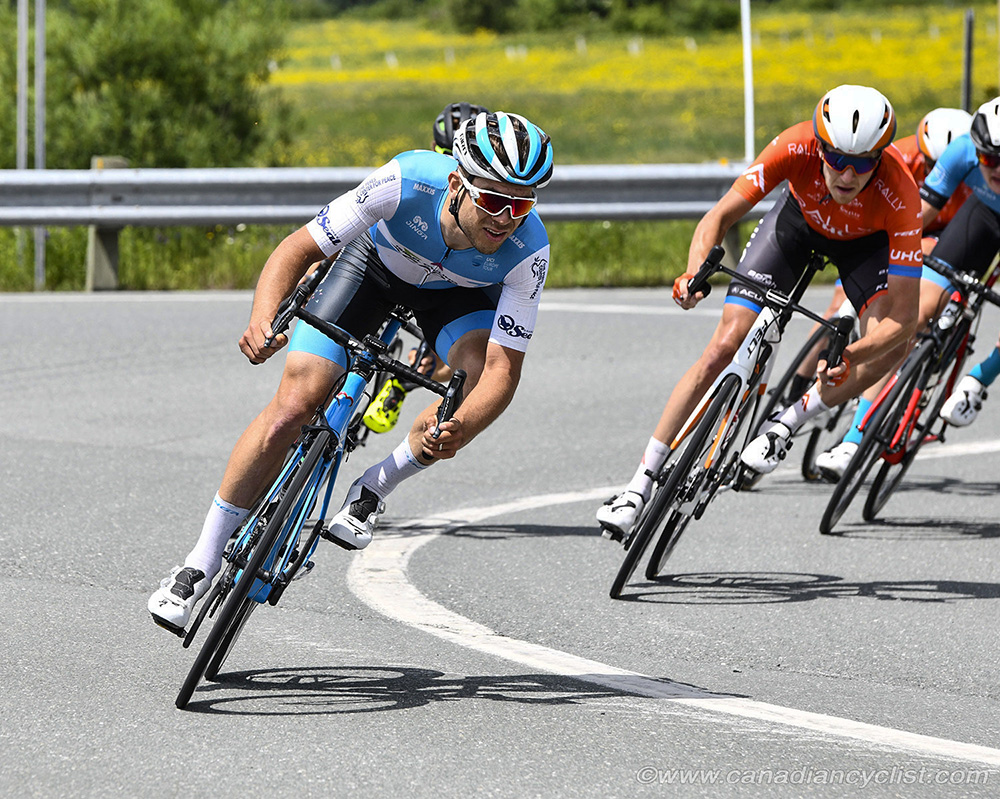 Guillaume Bovin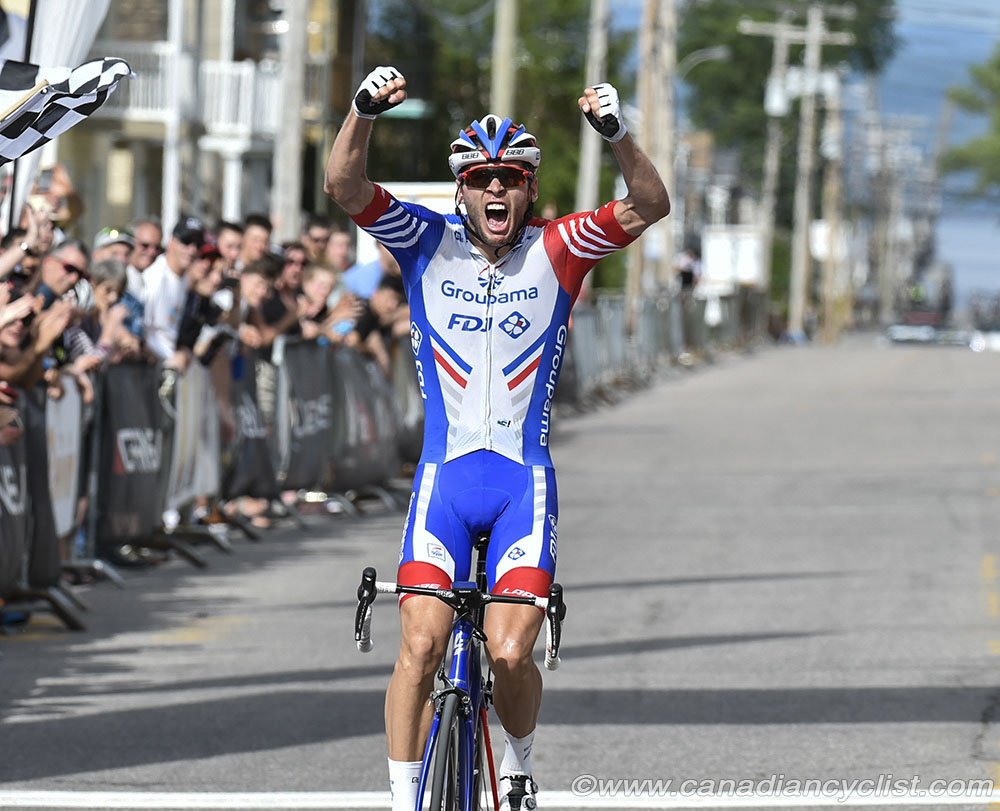 Antoine Duchesne

On the women's side, besides the riders mentioned for the time trial, add in Lex Albrecht (Fearless Femme p/b Sena). Other podium potential riders are cyclo-cross and mountain bike pro Maghalie Rochette (Specialized), and Gabrielle Pilote-Fortin (Team Cofidis).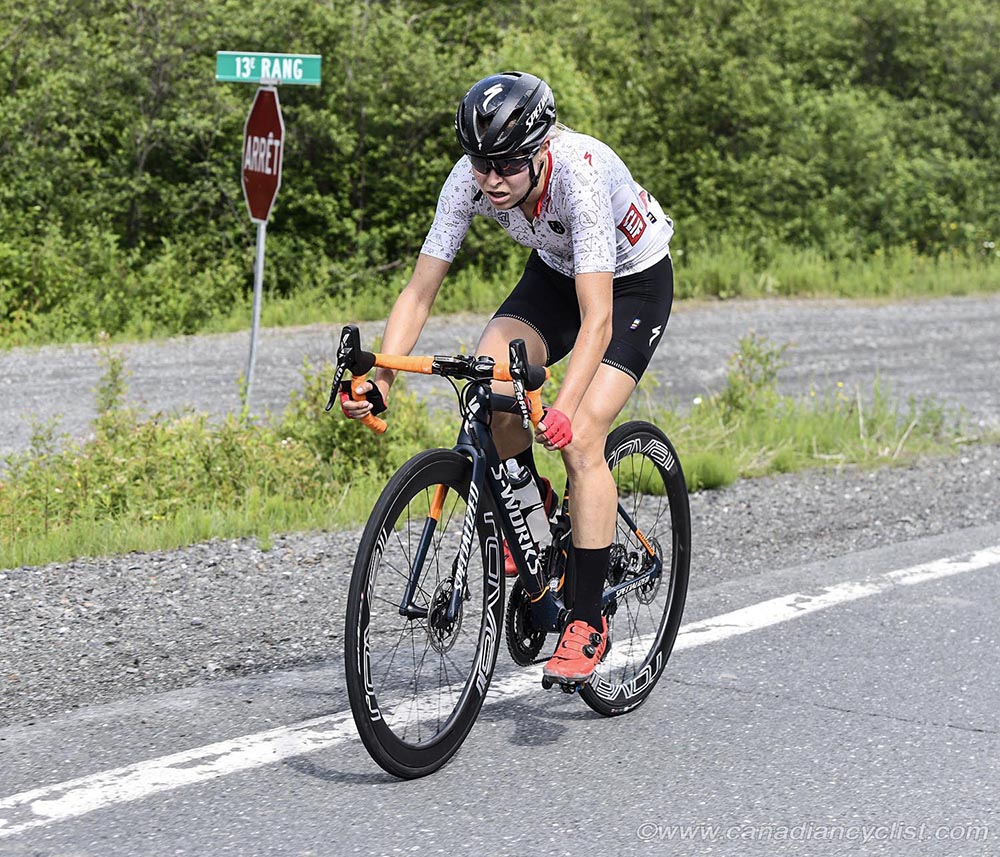 Maghalie Rochette



Lex Albrecht