September 13/21 9:28 am - Cycling Canada Announces Team for Road World Championships

Posted by Editoress on 09/13/21

A strong and experienced team of nineteen riders will represent Canada at the 2021 UCI Road Cycling World Championships in Flanders, Belgium, from September 19-26, in the road race and time trial events across the Junior, U23 and Elite categories.

Canada qualified to enter six riders in the Elite men's road race. The team will be led by Olympians and WorldTour professionals Hugo Houle, Antoine Duchesne and Guillaume Boivin, who was crowned Canadian road champion on Saturday. They will be joined by development riders Ben Perry, Nickolas Zukowsky and Pier-André Côté. Houle, who became Canadian ITT champion on Friday, will be competing in the time trial alongside Zukowsky. Michael Woods and James Piccoli both declined their selection to the road race, while Rob Britton declined selection to the time trial.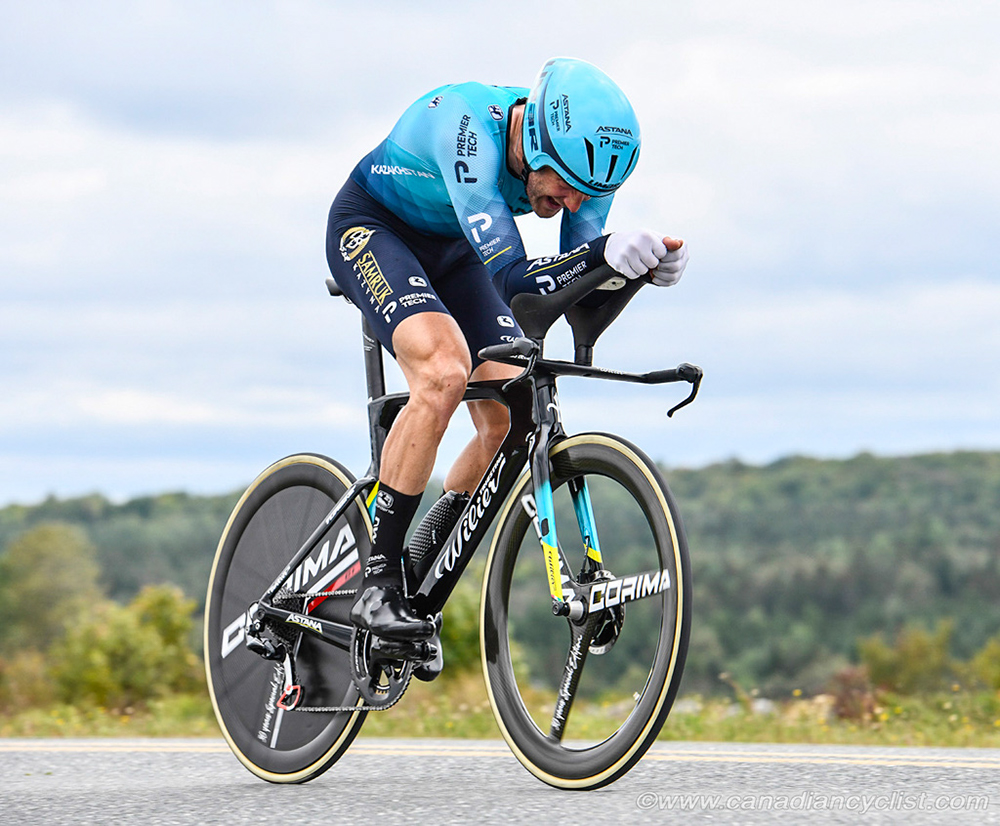 Hugo Houle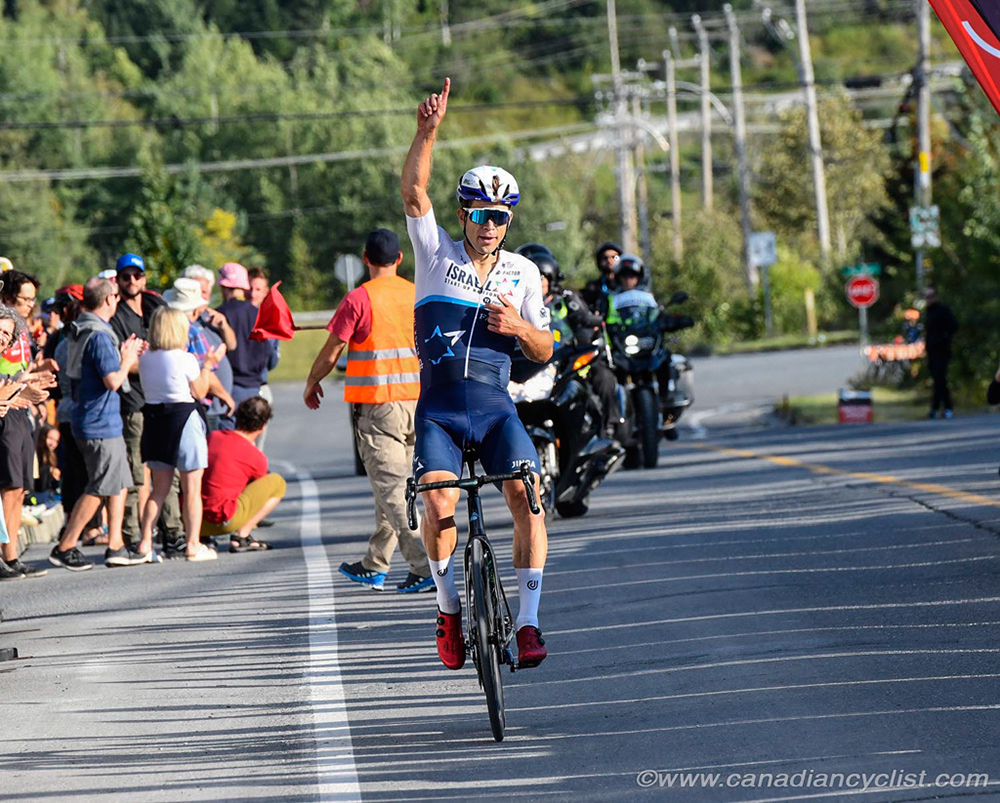 Guillaume Boivin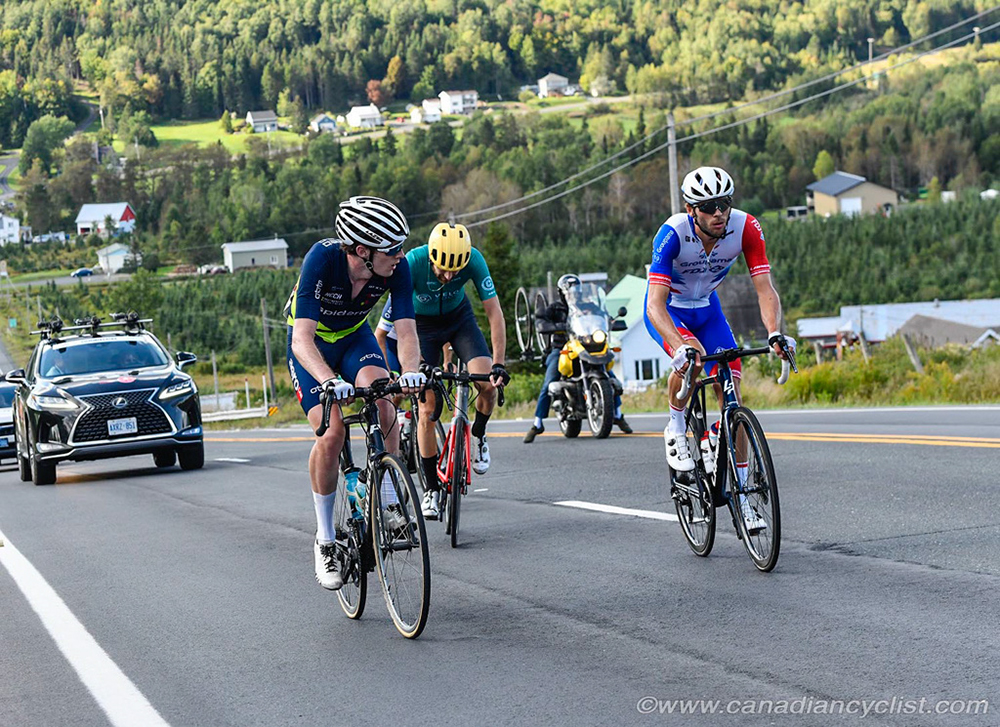 Antoine Duchesne (far right)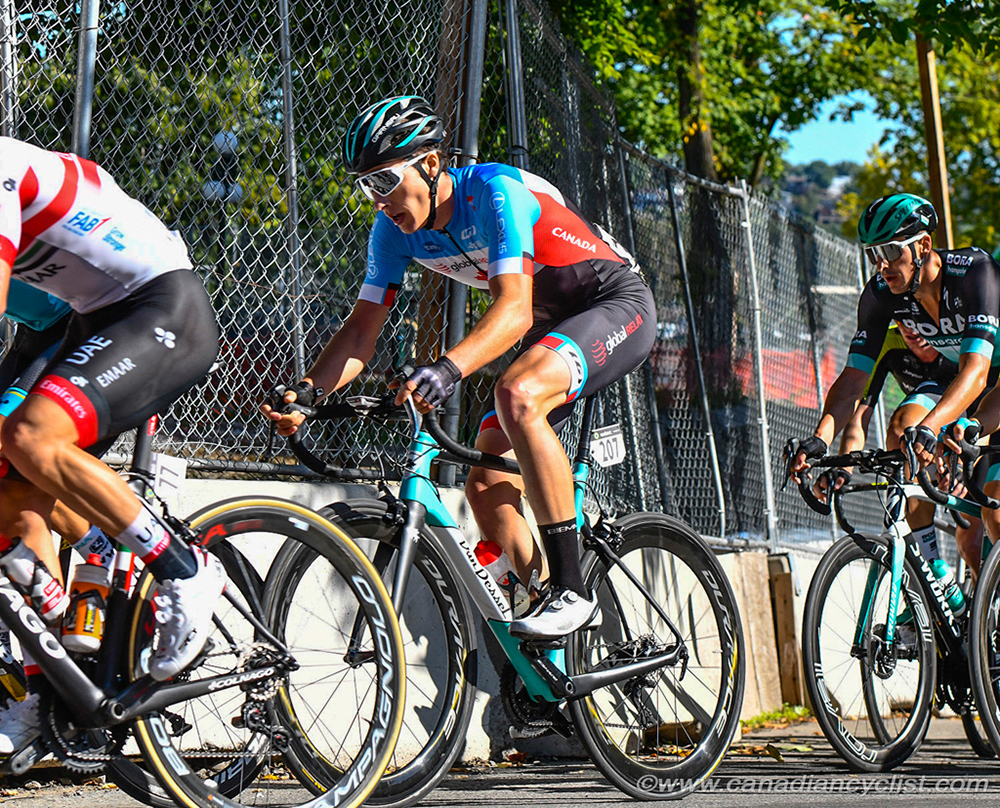 Nickolas Zukowsky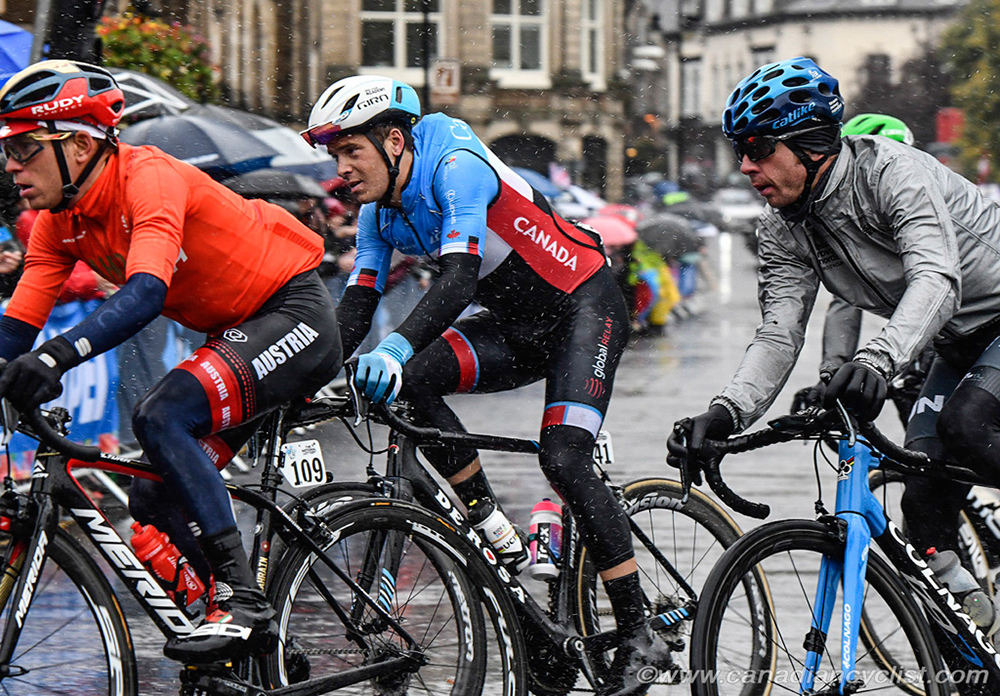 Ben Perry


On the women's side, Canada qualified three spots and the team will be made up of the same athletes who represented Canada at the Tokyo 2020 Olympic Games: Karol-Ann Canuel, Leah Kirchmann and Alison Jackson. The two former team time trial world champions will be competing in both the time trial and road race, while Simac Ladies Tour stage winner and two-time 2021 Canadian champion Jackson will be joining them for the road race.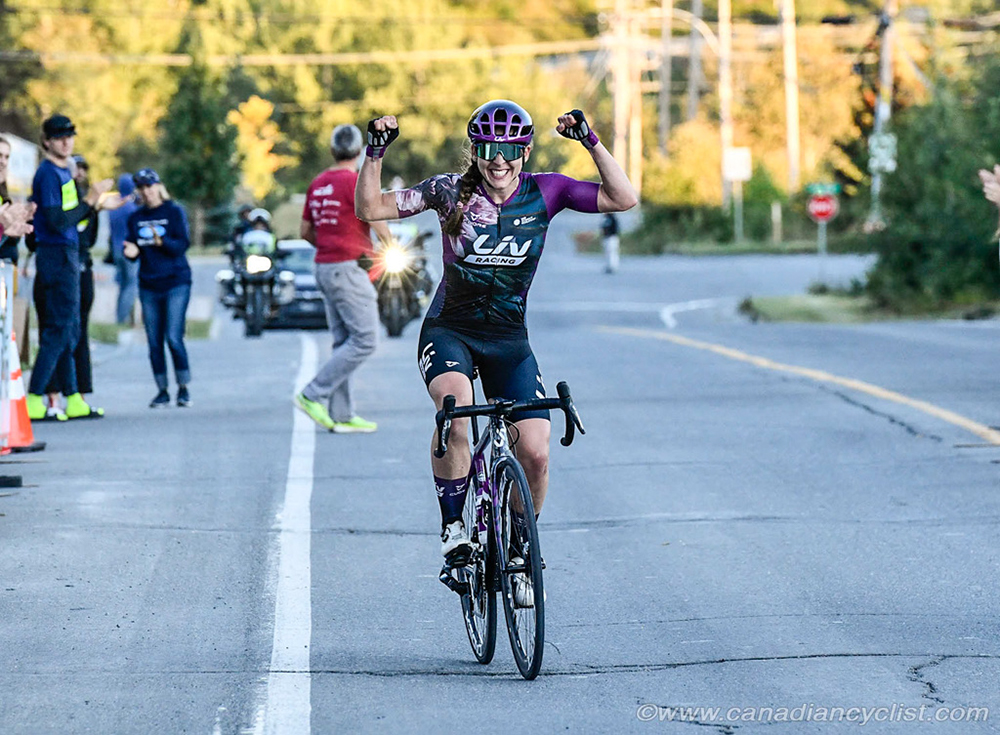 Alison Jackson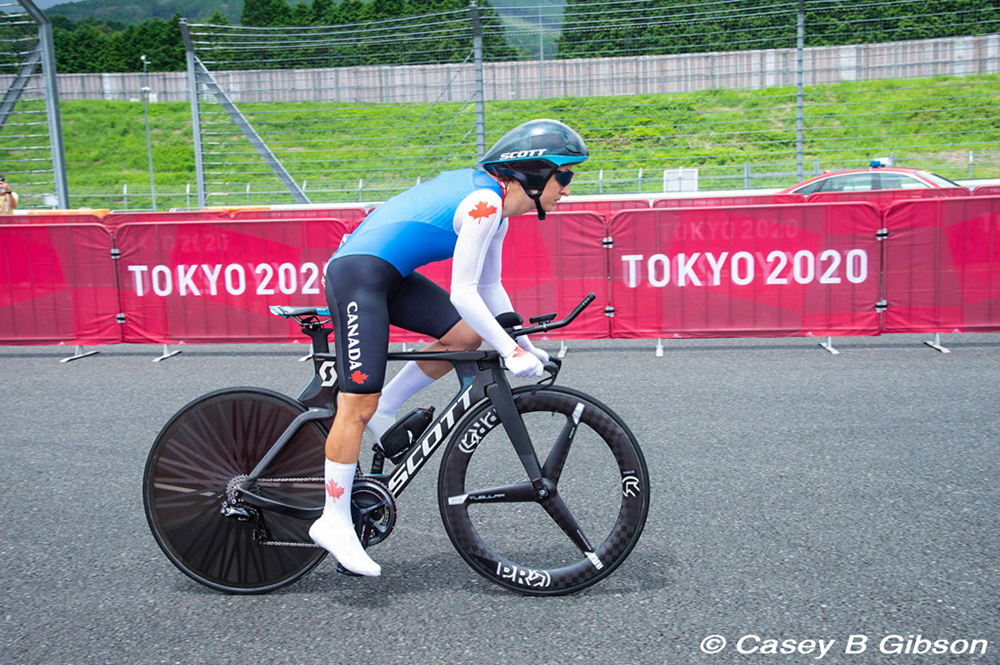 Leah Kirchmann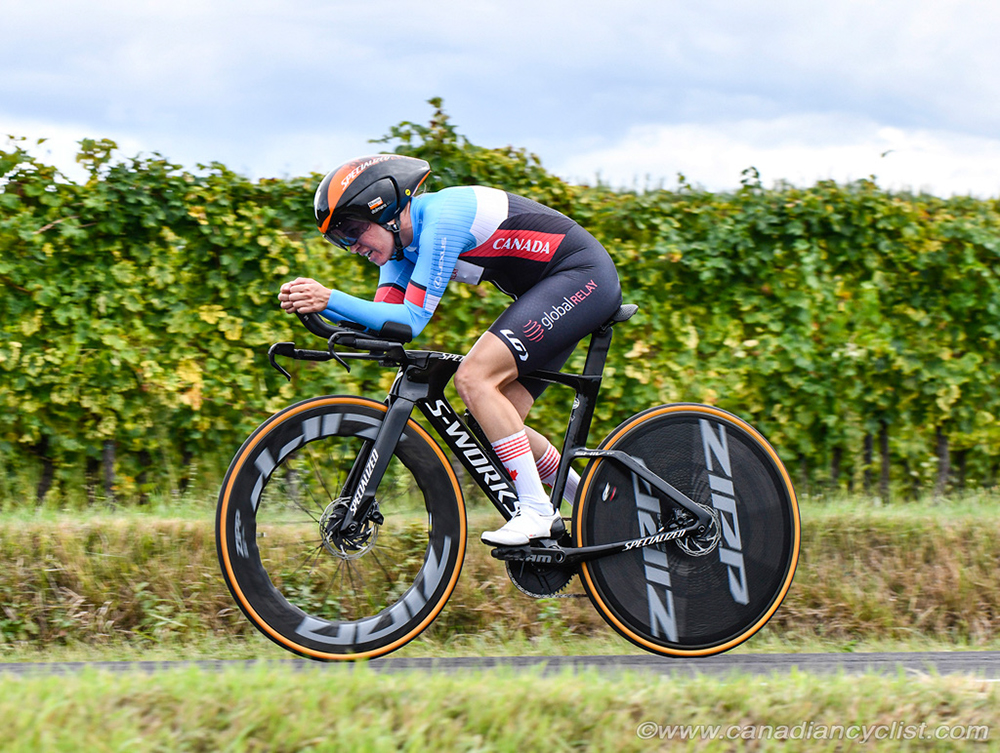 Karol-Ann Canuel
Due to the lack of points-scoring opportunities during the pandemic, Canada only qualified one starter in the U23 men's road race. Raphael Parisella will apply the experience he gained during the Tour de l'Avenir in the road race and will also compete in the time trial alongside Francis Juneau.

Both the men's and women's Junior squads will be heading into the event in peak form after training in Europe and competing at several high-profile international races over the last month. The men's field will see incredible depth, with junior world points race champion Dylan Bibic, Michael Leonard, Matisse Julien, and Quentin Cowan all having achieved podium results in European road races this season. We can also expect aggressive riding from the women's team of Nicole Bradbury, Lilly Ujfalusi, Dylan Baker and Isla Walker, with the four athletes leaving a strong impression in their pre-Worlds races in Spain and The Netherlands. Note: Nicole Bradbury competed at MTB Worlds in late August and was Canada's top junior rider.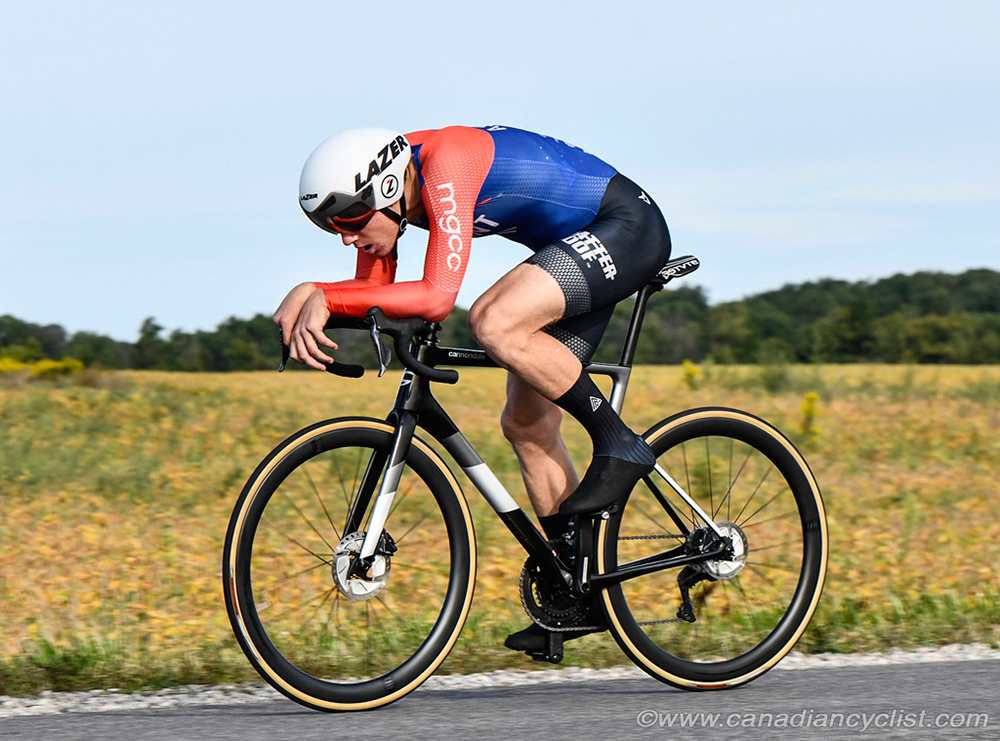 Dylan Bibic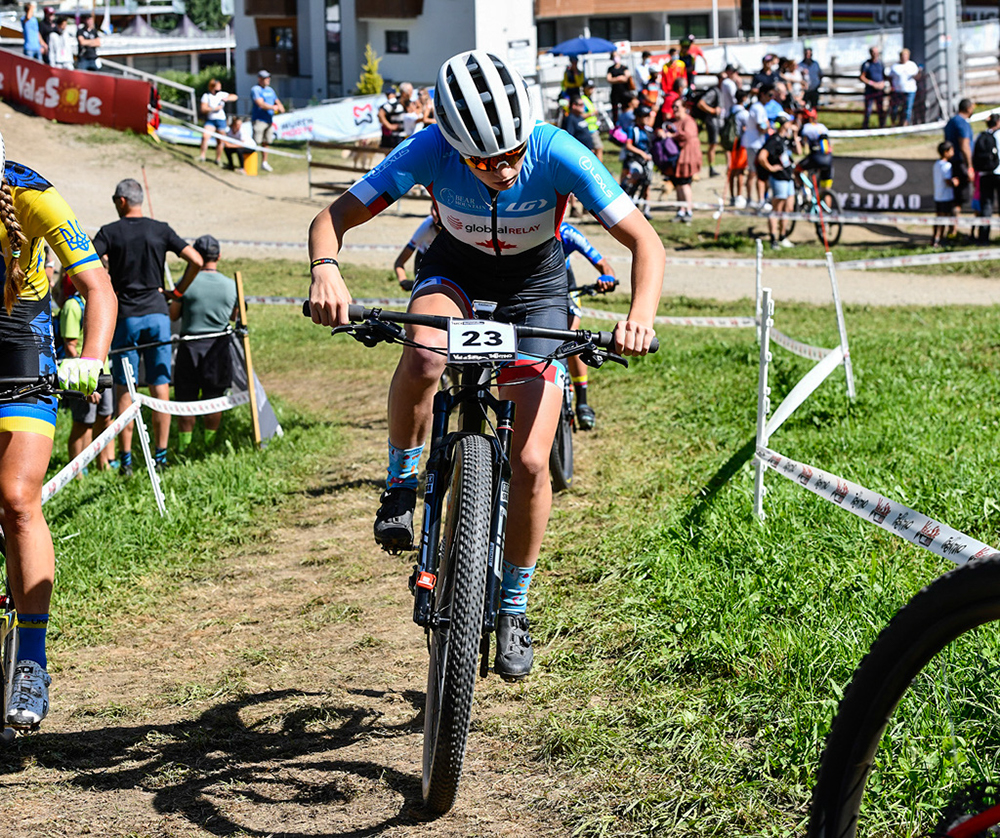 Nicole Bradbury

"Our development athletes have really shown that they are fierce competitors who can apply what they learn at each new race," said Cycling Canada's Elite Road Manager, Shawn Clarke. "The growth we've seen in the past few weeks is impressive and we can expect to see an exciting race from them at Worlds."

The world championships begin on Sunday, September 19 with the Elite men's time trial, and conclude on Sunday, September 26th, with the Elite men's road race.

Team Canada [TT – Time Trial, RR – Road Race]

Elite Men
Guillaume Boivin – Montreal, QC [RR]
Pier-André Côté – Levis, QC [RR]
Antoine Duchesne – Saguenay, QC [RR]
Hugo Houle – Sainte-Perpétue, QC [TT, RR]
Ben Perry – St.Catharines, ON [RR]
Nickolas Zukowsky – Ste-Lucie-des-Laurentides, QC [TT, RR]

Elite Women
Karol-Ann Canuel – Gatineau, QC [TT, RR]
Alison Jackson – Vermilion, AB [RR]
Leah Kirchmann – Winnipeg, MB [TT, RR]

Under-23 Men
Francis Juneau – La Prairie, QC [TT]
Raphael Parisella – Boucherville, QC [TT, RR]

Junior Women
Dylan Baker – London, ON [RR]
Nicole Bradbury – Hamilton, ON [TT, RR]
Lilly Ujfalusi – New Westminster, BC [TT, RR]
Isla Walker – Victoria, BC [RR]

Junior Men
Dylan Bibic – Mississauga, ON [TT, RR]
Quentin Cowan – Calgary, AB [RR]
Michael Leonard – Oakville, ON [TT, RR]
Julien Matisse – Laval, QC [RR]

Cycling Canada press release