October 13/21 11:15 am - Specialized Issues Bike Recall for Tarmac SL7

Posted by Editoress on 10/13/21

Specialized Bicycles is issuing a voluntary recall to replace expander plugs and upgrade compression rings on Tarmac SL7 bikes and framesets. They have not received any injury reports. Specialized and retailers will contact riders that are affected by this recall via email.

Please read the instructions below to determine if your bike is affected. If so, reach out to your Authorized Specialized Retailer who will replace the current expander plug [Fig. 1A] with a new extended expander plug [Fig. 1B] and upgrade the compression ring [Fig. 2A] to the newer-style two-piece compression ring [Fig. 2B] if your bike is not already equipped with one.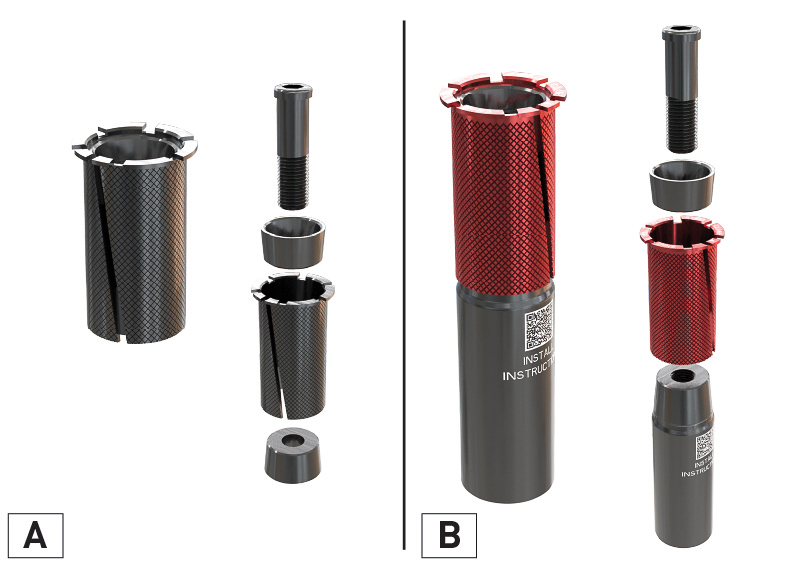 Fig. 1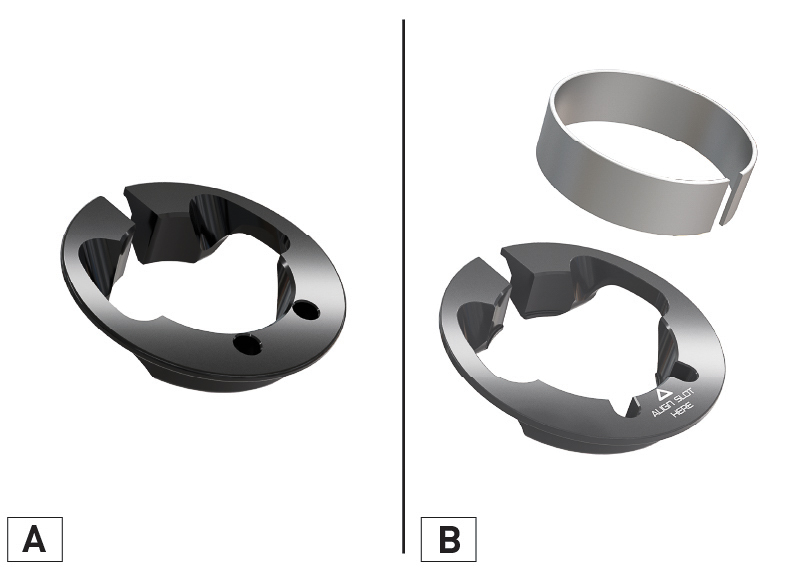 Fig. 2
Harsh frontal impacts, e.g., impacting a deep pothole with significant force, may put extraordinary stress on headset components and may initiate a crack in the fork's steerer tube. A damaged fork may break if continued to be used, posing fall and injury hazards.

All Tarmac SL7 bicycles are affected by this recall. If your bike is not on this list then you are not affected by this recall.

Tarmac SL7 models have the word "Tarmac" written on the back of the bicycle's seat tube and can be distinguished from older generation Tarmac models by their integrated (hidden) cable routing through the headset (see photo below). If your bicycle was not originally equipped with an integrated cable routing headset design like the one pictured above, you are not affected.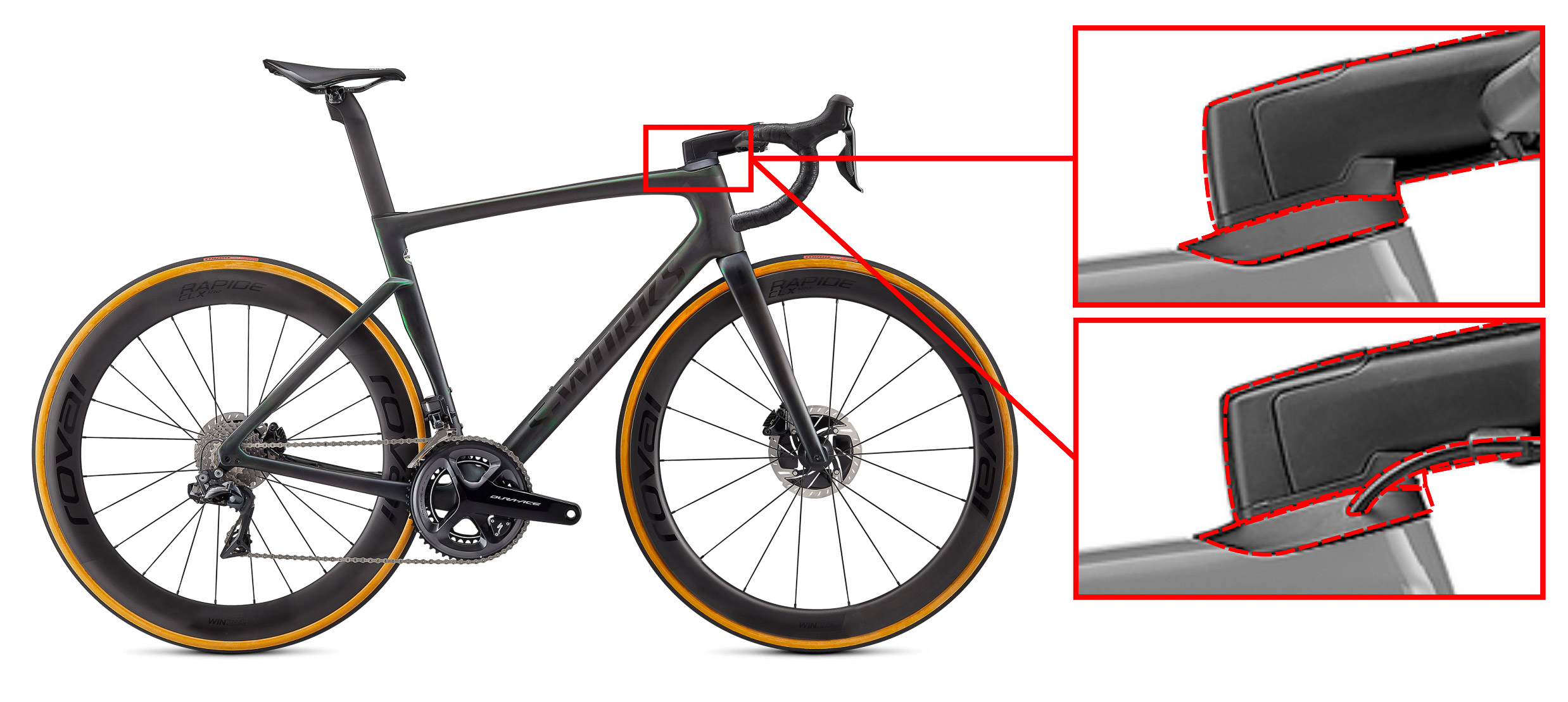 If you do have an affected bicycle, please stop riding your bicycle and contact your Authorized Specialized Retailer to schedule an appointment to install the replacement parts at no cost to you.
Specialized Safety Recall Notice