October 14/21 10:04 am - Exclusive Interview - Hugo Houle on Joining Israel Start-Up Nation

Posted by Editoress on 10/14/21

Yesterday, the WorldTour team Israel Start-Up Nation (ISN) announced that Canada's Hugo Houle had signed a three year contract to join the team [see Houle to Israel Start-Up Nation]. We spoke today with Hugo from his European home base in Monaco.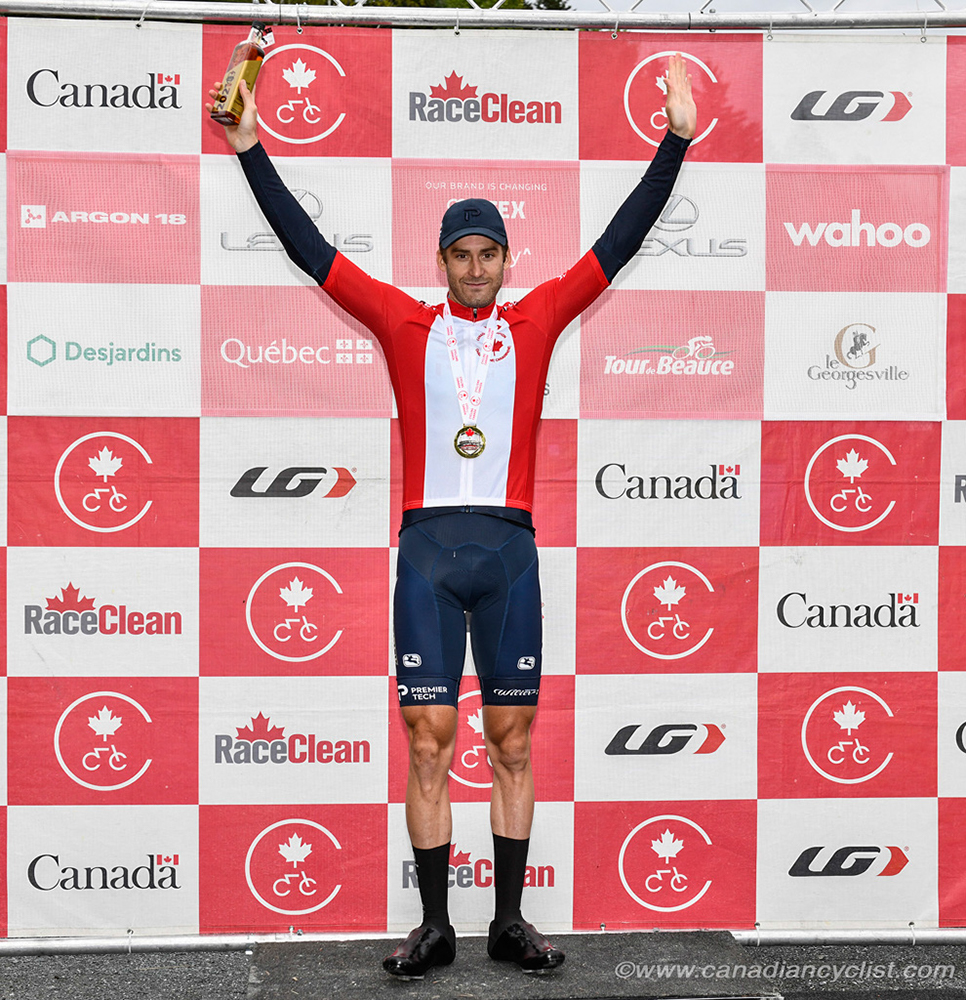 2021 National ITT Champion
Canadian Cyclist: The new team announcement isn't a surprise, in the sense that you announced a while ago that you would be leaving Astana, but I assume it's a bit of a relief to finally have it official?

Hugo Houle: Yes, of course. Like we say, it's never done until the papers are signed, so I'm really happy we could go forward with this deal. It's really good to join Guillaume [Boivin], Mike [Woods], James [Piccoli] and Alex [Cataford] on the team. I'm really happy I could have this opportunity and I'm looking to racing with them next year.

I remember the time at SpiderTech when we were a few Canadians [together] and the atmosphere was pretty good and we had a good trust in each other. I hope we can have the same fun with this group we have.

CC: You aren't the only Astana rider going over, Jakob Fuglsang is going over as well. He is somebody else you are used to working with.

HH: Yes, I know really well Jakob and I'm really happy he could come forward with us. It was clear during the season that we were going to stay together, as we had an agreement with Premier Tech [former title sponsor with Astana]. I think he will bring a a lot of experience to the team and will be really useful for Michael [Woods], and also Mike can be good for him.

In terms of strategy and races, they are a bit different as riders - Mike is more explosive and Jakob is more the type of guy who will put the pressure on and grind all day, making the race hard. So, to me, they are a bit complementary, and hopefully we can use that to win more bike races.

CC: What about you? You are coming off one of your best seasons ever. Do you see this as an opportunity to have more of a leadership role in some races?

HH: I'm not coming to [the team] to have a bigger role than what I have had in the past. My goal is to keep improving, and I think that the structure that they have in place can help me to make another step. I have been in constant progression for the last ten seasons, so that is the same idea. I know they have really good people in the coaches and nutritionists; people who can help me to get new knowledge and keep improving, so that's one thing.

I would not say no on getting my chances, of course, but the idea is that I want to bring ... to do my part for the team, as I have always been doing. If opportunity comes, it comes, but the idea is to really help strengthen the roster and bring some deepness in the Grand Tours, for example. To have guys around Mike, around Jakob, and there's also Chris Froome, who will probably come back strong this year [2022 season]. So there will be plenty of opportunities for guys like me in the roster.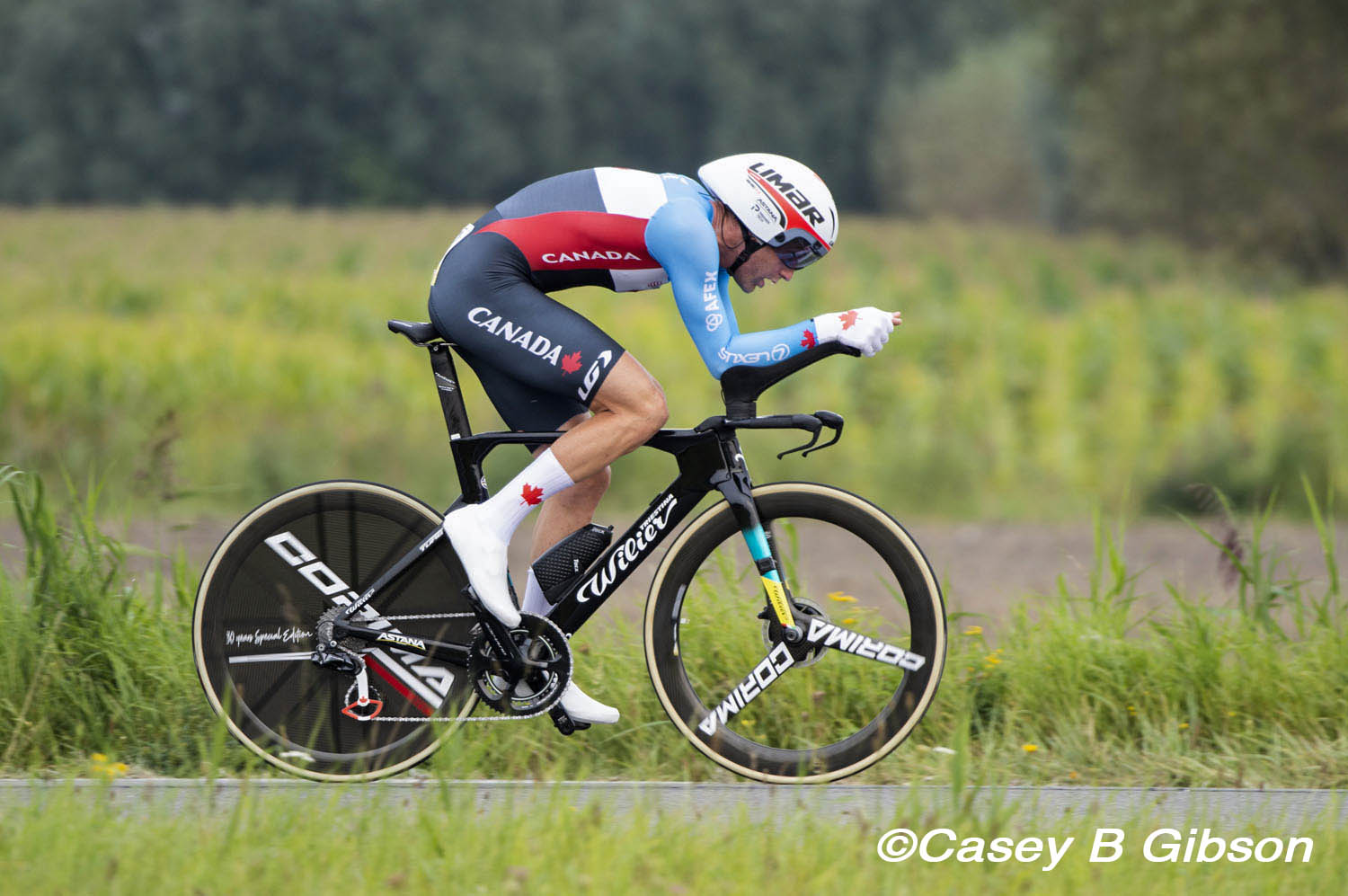 2021 Road Worlds
CC: I know you don't speak for Premier Tech, but you do have a relationship with them - when we spoke before, the idea was that when you went to a new team it would be in a deal with Premier Tech. Is that what happened here?

HH: I have to say that we have an agreement, me and Premier Tech, on this deal. I don't want to go into the details , but the deal was made between Sylvan Adams [co-owner of ISN] and Jean Belanger, the CEO of Premier Tech, for me and Jakob.

So, personally, Hugo Houle stays involved with Premier Tech, I have a good relationship with them; we are going to work on different projects together, to keep developing Canadian cycling; the establishment probably of a U23 team and stuff like that.

But on the WorldTour side, Premier Tech will communicate in the near future what their position is, so I don't want to speak for them. What I can say is that they are still involved, they want to stay in the sport, they want to stay in the WorldTour, but at the moment they don't have anything to announce.

CC: Obviously until the end of the year you are still contracted to Astana, but do you know when you will first meet with your new team and new team mates?

HH: Yes, the first training camp is in Israel at the beginning of November, and that will be my first experience with the team. And after that, I guess we are going to have some more training camps and stuff, but I'm not aware of the details yet. But I know I'm going to have a chance to meet my new team mates and have a chance to explore with them at the beginning of November.