October 30/21 13:47 pm - Bromont Velodrome - First Photos

Posted by Editoress on 10/30/21

While we are in Bromont for the Cycling Canada Annual Conference and the Hall of Fame Gala (tonight), we also had an opportunity to visit the new indoor velodrome being constructed.

Bromont has had the Atlanta 1996 Olympic track for many years, but it has been outdoors, severely limiting the use; and the wood on the track had deteriorated to point that it was becoming unusable. They have received funding to build an indoor facility, which is now under construction. The cost will be approximately $21 million, with $9 million through private sponsorships and fundraising.

The main structure is being built now, with the track scheduled to be installed next Spring, and the facility expected to open next September.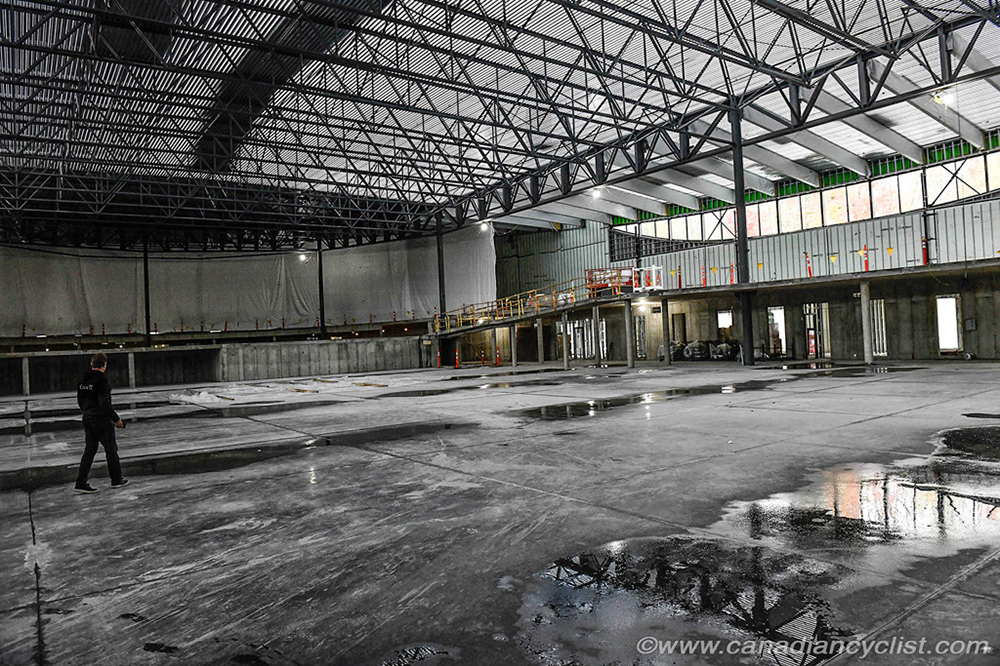 The track will be on the level above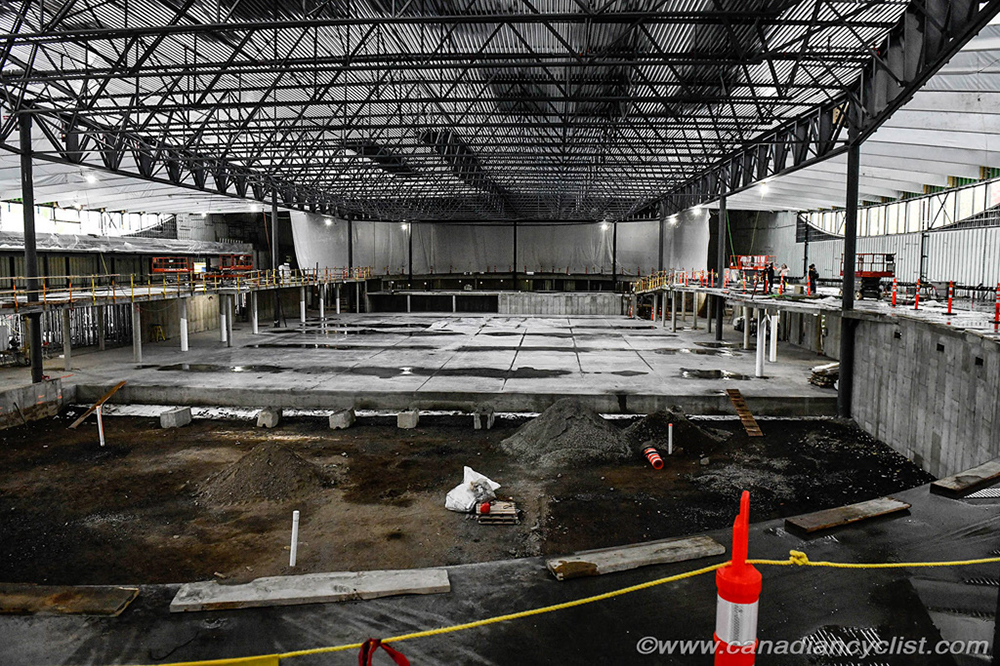 This upper level is where the track will be installed, with seating for approximately 400 on one side (on the left)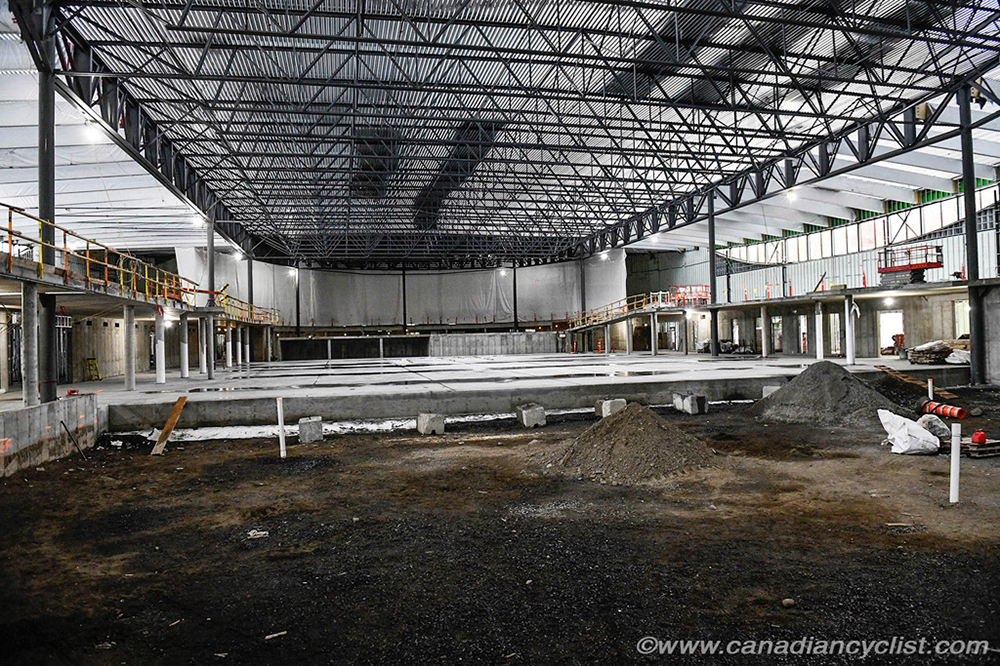 The lower level will include a BMX track, spin room, weight room, offices, etc. While the level above will hold the track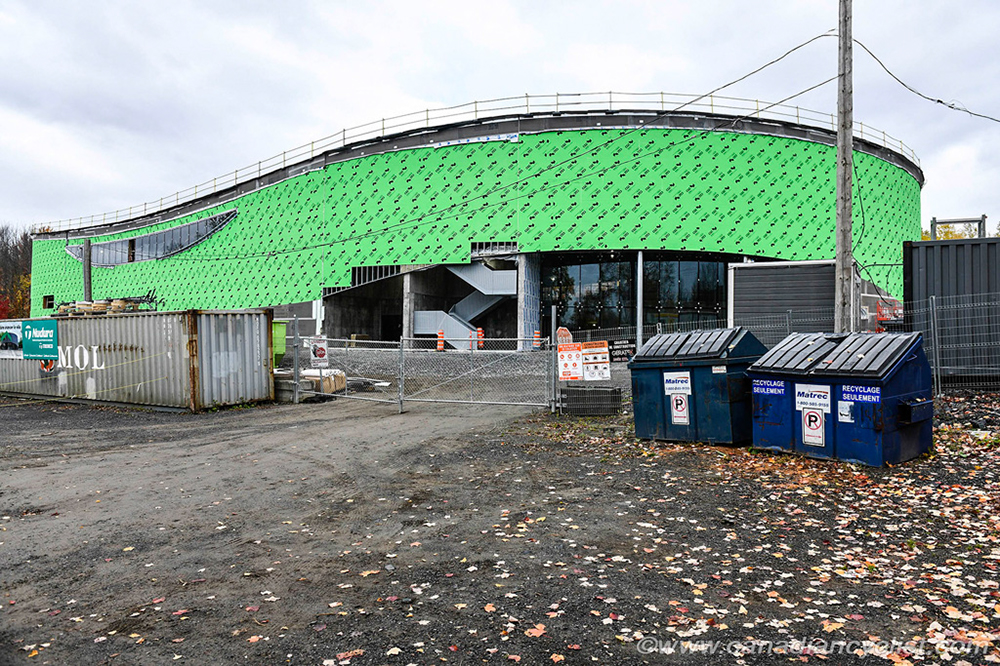 This will be a Category 2 velodrome, suitable for training, domestic races and UCI events up to but not including World Cups, world championships and major Games - it will be able to host Junior Track World Cups and world championships. The Mattamy National Cycling Centre in Milton is a Category 1 facility, the highest rating.

The ground level will contain an indoor BMX track, spin class rooms, weight room, etc. The track will be on the upper level, with seating for 400 hundred people on one side of the track. The wooden surface of the track will be new - ply sheets from Finland - installed on top of the original frame and struts of the track.

The Bromont National Cycling Centre is one of the oldest in Canada, dating back to the 1990s, and also includes an outdoor BMX race track, a pump track, a BMX jump area and mountain bike trails. It is also, of course, adjacent to the Bromont ski hill where the 1992 Mountain Bike World Championships took place (and multiple World Cups) with all of its trails, plus there are hundreds of kilometres of excellent road riding opportunities.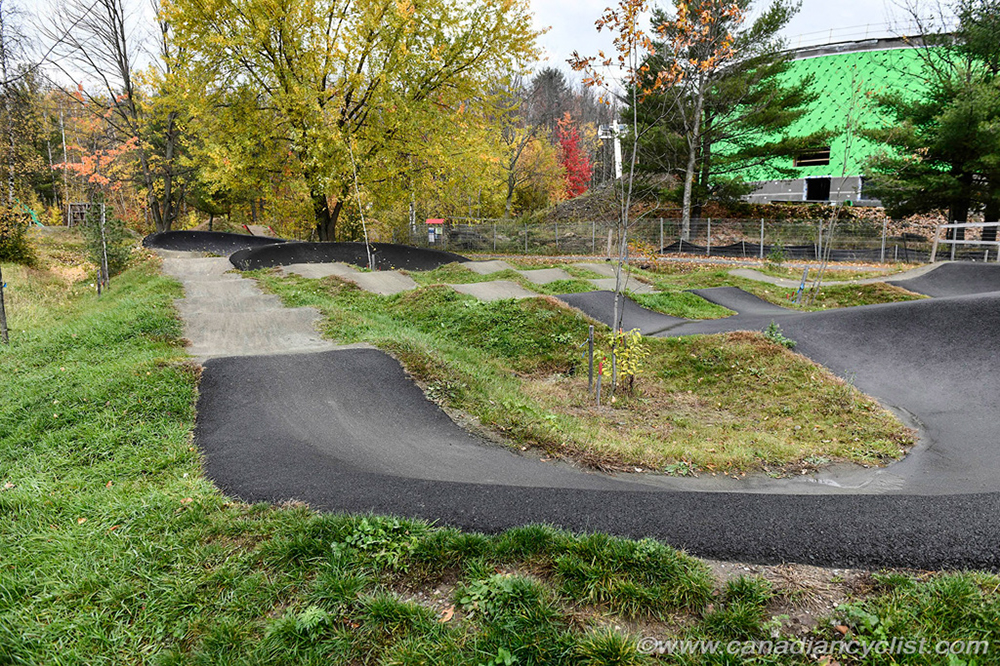 The pump track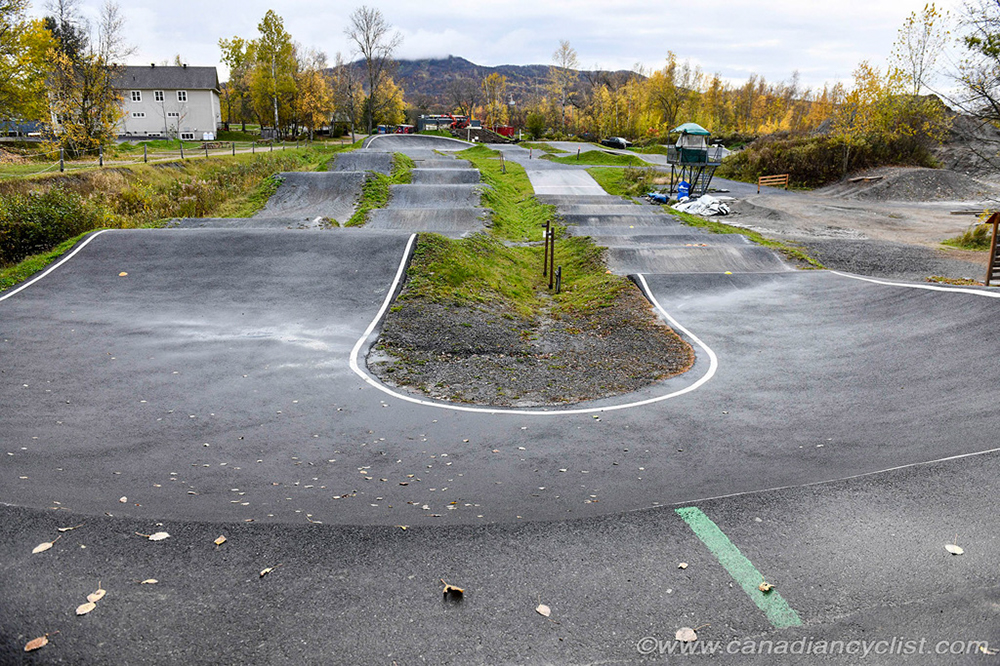 The BMX track