November 5/21 10:39 am - Premont Inducted Into Quebec Sports Hall of Fame

Posted by Editoress on 11/5/21

The Quebec Sports Hall of Fame held its 30th Induction Ceremony on November 3rd, with seven new members recognized, including mountain biker Marie-Hélène Prémont. Premont won a silver medal at the 2004 Olympics, multiple Worlds Cups and the World Cup overall title.
2004 Athens Olympic Games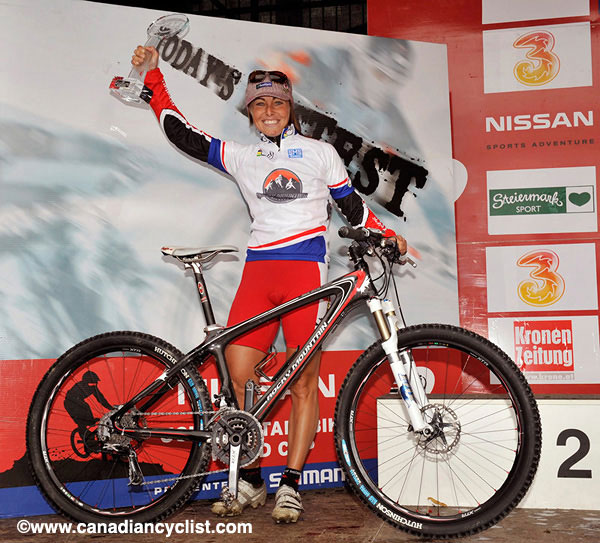 2008 Overall World Cup Champion

The 2021 cohort consisted of Caroline Ouellette, quadruple Olympic gold medalist in hockey; Marie-Hélène Prémont, great champion in mountain biking and Olympic medalist; Lucian Bute, former IBF world champion; Guy Carbonneau, one of the best defensive attackers in history; Alex Harvey, the greatest male cross-country skier in Canadian history; Sonia Denoncourt, the first FIFA accredited female referee and Tom Quinn, who as a volunteer or administrator has contributed to the influence of many organizations over the past 30 years.

"In honour of these athletes and builders, we have a duty to remember so that their exploits and their exceptional contribution to the advancement of sport continue to inspire generations to come. These men and women have written, through their exploits, important pages in our sporting history. They inspired us, they were models, examples of determination and perseverance. They made us vibrate, jump from our seats. These seven immortals made us all very proud," said Jacques Baril, president of the Panthéon des sports du Québec.