November 8/21 15:10 pm - Bauer and Gee Join Israel Start-Up Nation - Interviews

Posted by Editor on 11/8/21

Israel Cycling Academy, which includes both the WorldTour and Continental squads, has added more Canadian content to its ranks, with Steve Bauer joining the WorldTour team as a Directeur Sportif (DS), as well as Derek Gee to the Continental team. Earlier, Hugo Houle was announced as joining the WorldTour squad, and Gord Fraser came on as the DS for the Continental team. Already with the team (and returning) are Mike Woods, Guillaume Boivin, James Piccoli and Alex Cataford with the WorldTour team and Riley Pickrell with the Continental team.

The teams are currently holding a training camp in Israel, and we spoke to both Derek Gee and Steve Bauer.

Derek Gee is known primarily as a track rider; one of the anchors of Canada's men's Team Pursuit squad that finished fifth at the Olympics. A the most recent world championships on the track he was tenth in the Omnium, a personal best at the Worlds.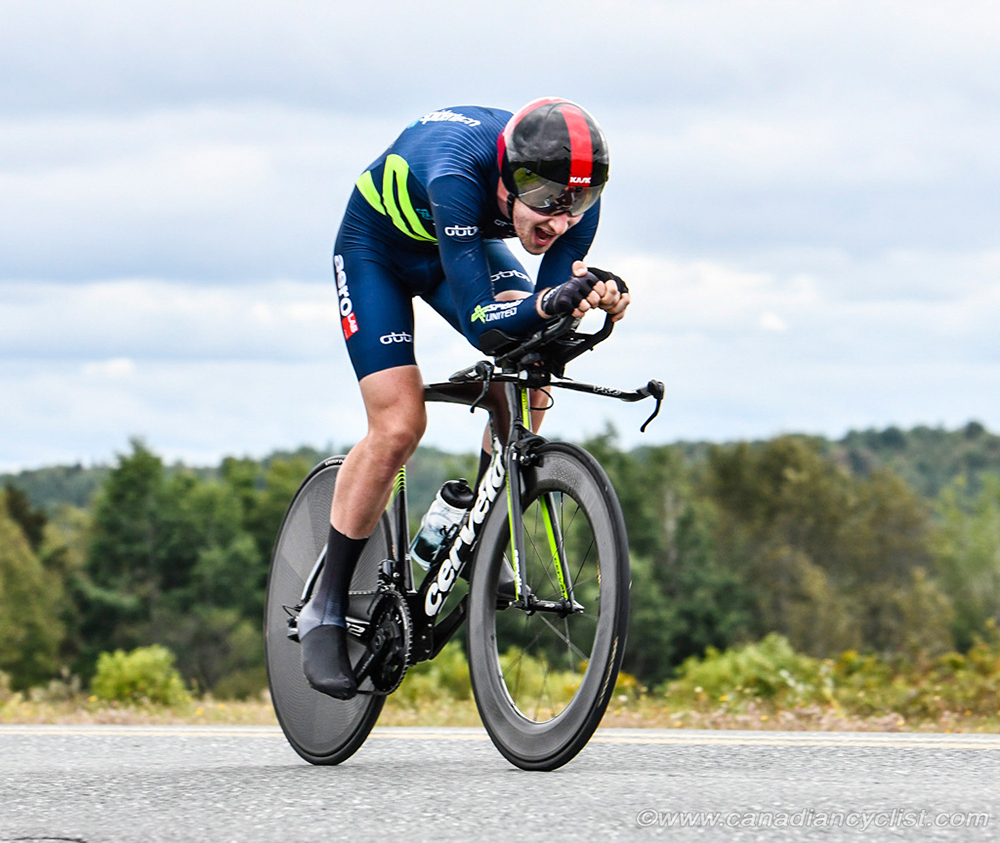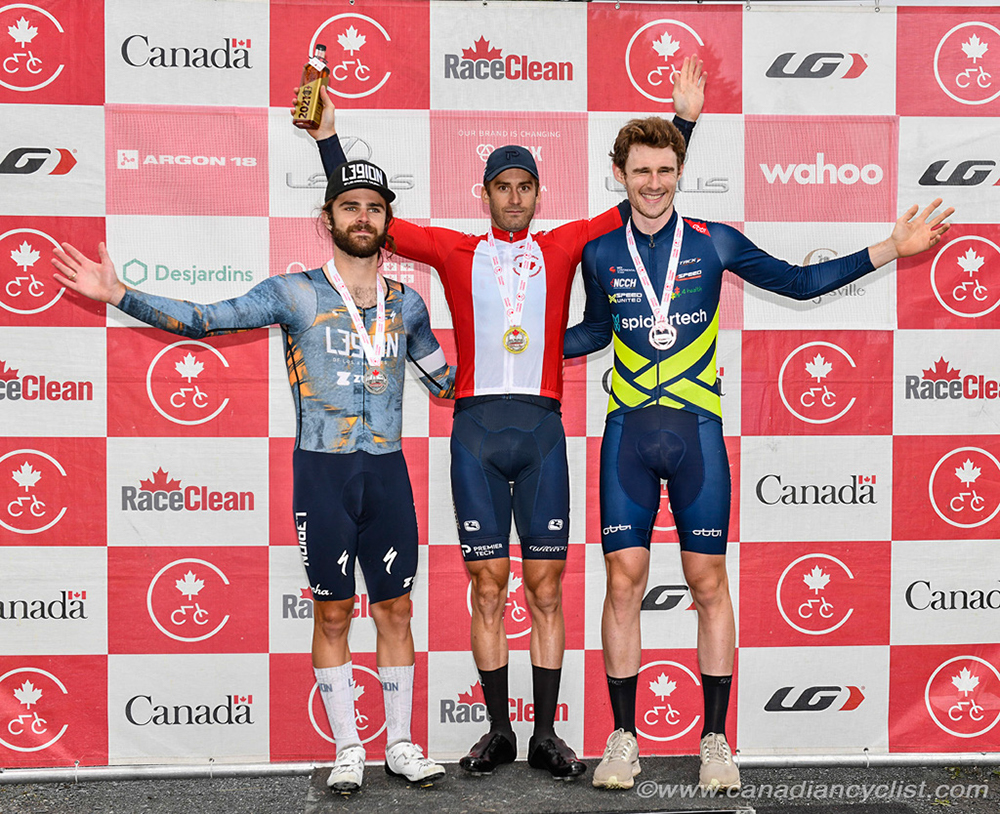 2021 Road Nationals ITT, Derek Gee

"It's been in the works for a while now. I spoke with the team at the beginning of the year, when I was starting to think of making a switch to the road after the Olympics. They were super receptive, I had good conversations and reached out again after (Road) Nationals and it was done right after that."

Derek will be moving to Europe and based out of Girona, Spain.

"The vast majority of the calendar is in Europe, and I'll be making a move to Girona at the start of the year. I don't know [his schedule yet], but this team is really good with WorldTour team integration; in the past they've done some integrated racing, where they've moved the Conti riders up. I'm looking forward to maybe getting some of those races and, aside from that, there are going to be a lot of really good quality race days. No specifics yet, but it should be all good stuff."

Derek also spoke about how this impacts his involvement with the track program.

"I'm definitely taking a bit of a break. It's still an unknown as to how I'm going to be on the road; what kind of rider I am and how far I can make it on the road. I have big aspirations on the road and I'm definitely going to commit fully this year and see where it goes. I'll probably make a decision about the track from there."

What about the 2022 Commonwealth Games?

"I'm actually hoping to race Commonwealth Games because there is also the road component and usually they use the same athletes for both. I would to be a little more well-rounded going into the multi-event competition."

He's got another Ottawa guy as the Continental team DS, in Gord Fraser.

"Yes, I'm really excited about that. We're in Israel and there's four guys here from Ottawa alone [Gord, Derek, Alex Cataford and Mike Woods]! That's really cool. I'm really looking forward to working with Gord and was excited when he reached out as the new Head DS for the Continental team."


Steve Bauer was most recently DS at Astana - Premier Tech, but, after the well documented split between Canadian company Premier Tech and Astana, both he and Hugo Houle left. Now, of course, both are at ISN; somewhat of a return to working with the team owner, Canadian-Israeli businessman Sylvan Adams, who was one of the original sponsors of Bauer's pro continental Spidertech p/b C10 squad.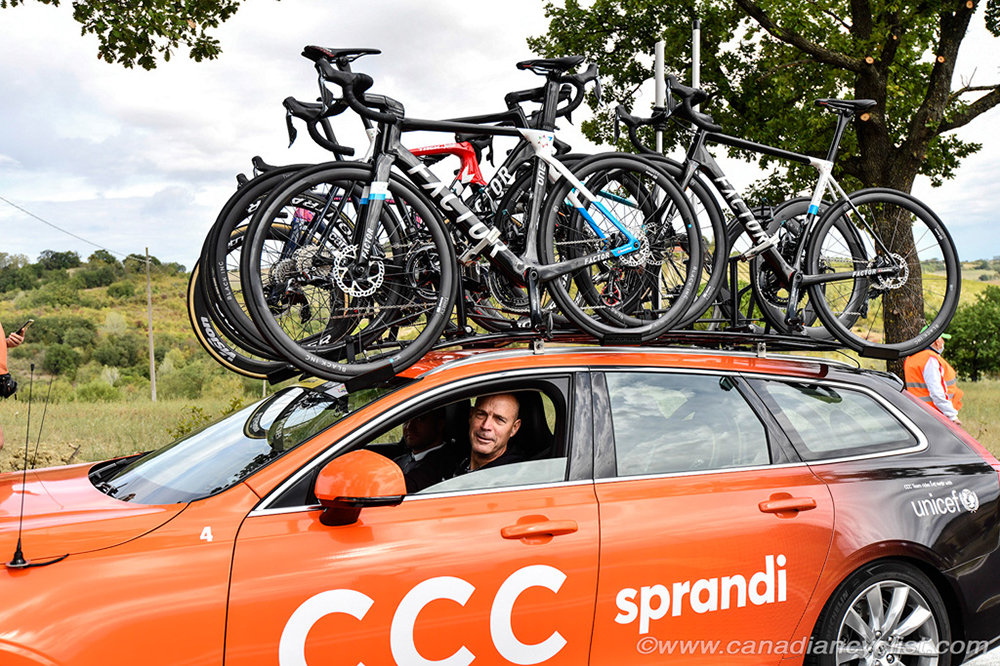 Steve Bauer, DS for Team Canada 2020 Road World Championships, Italy
"I had a conversation [with ISN] when I was looking for a team last year [before joining Astana - Premier Tech]. At the same time that Hugo [Houle] and Jean Belanger [CEO of Premier Tech] were [splitting with Astana] they engaged with me, and it didn't end up happening that I would come to ISN at the time, but it ended up working out."

"All the Canadians are here, including Mike Woods, Guillaume Boivin, Alex Cataford, James Piccoli, and now Hugo, Derek Gee and Riley Pickrell ... there's a lot of good athletes from Canada in this group. It feels a bit natural that it happened."

Steve will be working with the WorldTour squad. He's not sure yet what his schedule will look like.

"I'll be with the WorldTour team, but there may be opportunities, as I understand it, for the Continental guys to move up for certain races. So there will be opportunities because we have a pretty heavy race program."

"It's a good question [his race schedule] and still to be determined. At this team building camp we are reviewing the riders from last year ... mostly information to update DS knowledge to about how the guys went and how we can help them improve, how can we get better results with each rider. It's a good rider review and helps me to understand all the guys and get to know them. We are also reviewing all the races we will do as a global calendar; so we are just starting to look at what each rider may put on their calendar. At this point we haven't gotten to any DS programs yet, but I'll likely be working as a designated DS for the Canadians, with the exception of Michael Woods [who will work with Zac Dempster]."

"We've gone through some of the metrics of the growth of the team, the acceleration of results, the progression of the team on the WorldTour, and it's quite impressive. They are top-10 this year in overall WorldTour points [tenth], which is great. With guys on the team that have won Monuments and potential Monument winners like Jakob Fuglsang [who came over from Astana] and adding [Giacomo] Nizzolo to the sprinters group can add some potential wins and Grand Tour stages, one day races ... Sep Vanmarcke is a seasoned one day Classics guy for Roubaix and Flanders ... and obviously Mike Woods for the Ardennes Classics and stage wins or maybe a Polka Dot [climbing] jersey ... it's quite a diversified team. And it's aiming to do better on all those fronts I just spoke about."

"As the new guy, I expect to be in a supporting role to the experienced guys who are already here. I'm not expecting to be a leader right off the bat, but the DS group seems to get along very well, very open, and I'm very appreciative to come into this team. It's open on many fronts, which is a breath of fresh air."