December 22/21 11:57 am - Ben Perry Joins UK Team for 2022

Posted by Editoress on 12/22/21

Canadian road pro Ben Perry is joining the WiV SunGod team for 2022. The UK-based Continental squad has been renamed from Canyon dhb SunGod for next year; WiV is a wine distributor. Perry spent the last season with Astana - Premier Tech, and before that three seasons with Israel Cycling Academy.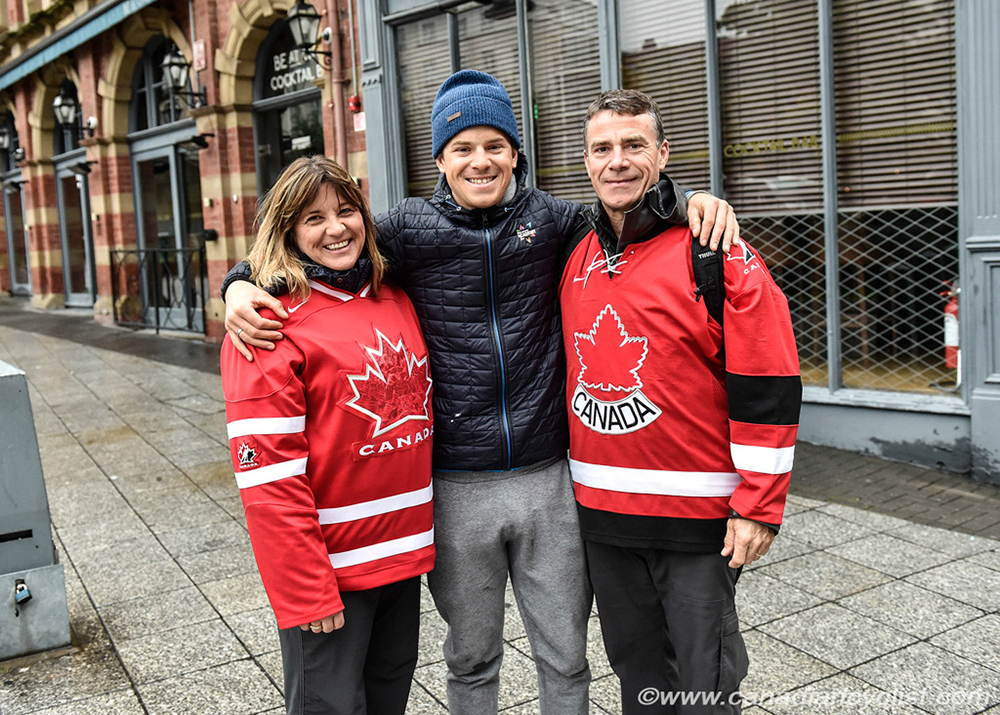 2019 Road Worlds in Yorkshire with parents
He spoke with us about his new team and finding a squad in this difficult time of declining team numbers:

"It was definitely a hard year in terms of knowing what the future held, with teams folding and a lot of uncertainty with the continuation of Astana Premier Tech. Pretty late on I found out that I wouldn't be able to continue with my current team, and I quickly reached out to Tim [Elverson] from what will now be known as WiV SunGod."

"I have always thought the team looked really solid and their program suits me perfectly. Its also a bonus that everyone is from the UK and Ireland, so I will go from being the only native English speaker in 2021, to maybe one of the few who speaks more than English in 2022!"

"I am really looking forward to getting started with the team, and having fun and doing races that really suit me with a good group of lads. It feel reminiscent to the Silber days, just maybe swap the hockey talk for cricket talk, and driving a van around Oklahoma to driving a camper around the Isle of Man. Let the good times roll."