December 30/21 10:57 am - Marie-Claude Molnar & Tristen Chernove Named Canadian Para-cyclists of 2021

Posted by Editoress on 12/30/21

Marie-Claude Molnar and Tristen Chernove have been selected through reader votes as the Canadian Cyclist Para-cyclists of 2021. Molnar also took the award for Best Individual Performance by a para-cyclist.

While 2021 is the 25th year of the Canadian Cyclist Awards, it is the sixth year that Canadian Cyclist has presented Para-cyclist of the Year awards. Tristen Chernove, of Cranbrook, B.C., who has won the Male award every year since 2016, took an overwhelming 76% of first place votes after winning a silver medal in the Individual Pursuit at the Paralympic Games. Chernove subsequently announced his retirement from international competition.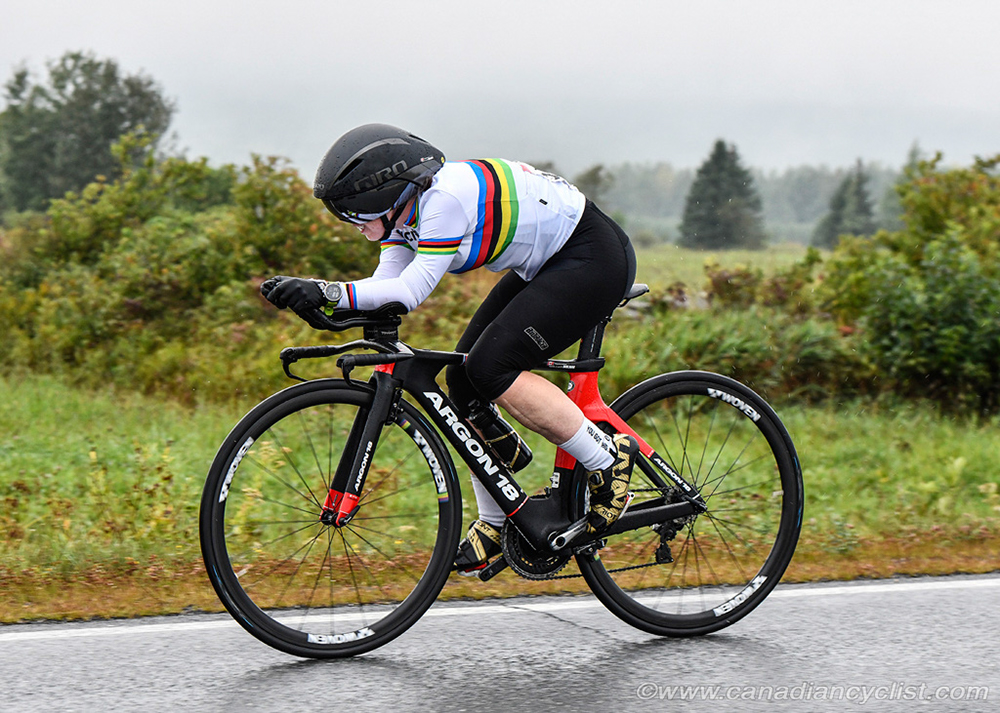 Marie-Claude Molnar, 2021 Road Nationals
Marie-Claude Molnar, of Longeuil, Quebec, is a first time award winner, taking both the Female and Best Individual Performance awards in a year of exceptional depth for the Canadian Female para-cyclist field. Molnar became world champion in both the Road Race and Time Trial for her C4 category, and is currently ranked third in the world. She beat former winners Shelley Gautier and Kate O'Brien, as well as Paralympic bronze medalist Keely Shaw, in an extremely close vote, taking 24% of first place votes and the highest number of second and third place votes. Molnar was chosen for the Best Individual Performance after her world championships double win.

"Huge thanks to everyone involved!," said Molnar. "This season has been particularly special in many ways and the para-cycling team has had stellar performances at world championships and also at the Games. I am deeply honoured to receive this award and certainly looking forward to represent Canada in 2022!"

"For 2022, I am setting myself for a big challenge; to raise funds for the Adapted Sports Foundation of Knowlton, Quebec, I will run two kilometres every day. There is a link about the project on my website and people will also find a link to make a donation through a Gofundme campaign at mariecmolnar.com.