January 2/22 10:38 am - Ruby West & Adam Roberge Join Jukebox Cycling

Posted by Editoress on 01/2/22

Two Canadians have joined the newly announced Jukebox Cycling team - Ruby West and Adam Roberge. More of a collection of riders doing their own programs across Road, Cyclo-cross, Mountain Bike and Gravel racing, each athlete will still have individual supporting sponsors and ride their own schedule of races.

According to the team announcement:

As more and more racers are shifting away from the typical team model of racing, creating privateer programs for cyclocross, combining road and gravel summer schedules, or adding seemingly disparate forms of cycling to their roster (think MTB and Track), it's been harder for riders to feel a sense of community. That's the problem that Jukebox wanted to solve, by bringing together a group of riders experimenting with different ways to embrace cycling, whether it's riding seven hours with a dachshund on your back or racing for the win at some of the biggest gravel races in the world.

"We want our athletes to all be different. We want to empower our riders to push the envelope with what's possible in cycling," says cycling-obsessed team founder Loredo Rucchin, the CEO of Jukebox. "Our athletes aren't constrained to a single discipline, and that's what makes them unique."

The initial team consists of six riders from three countries. West and Roberge from Canada, Phil Gaimon, Dylan Johnson and Alexey Vermeulen for the United States, plus 12 year old Xander Graham - the Scottish kid who became famous for pacing the pros up a hill during the Tour of Britain.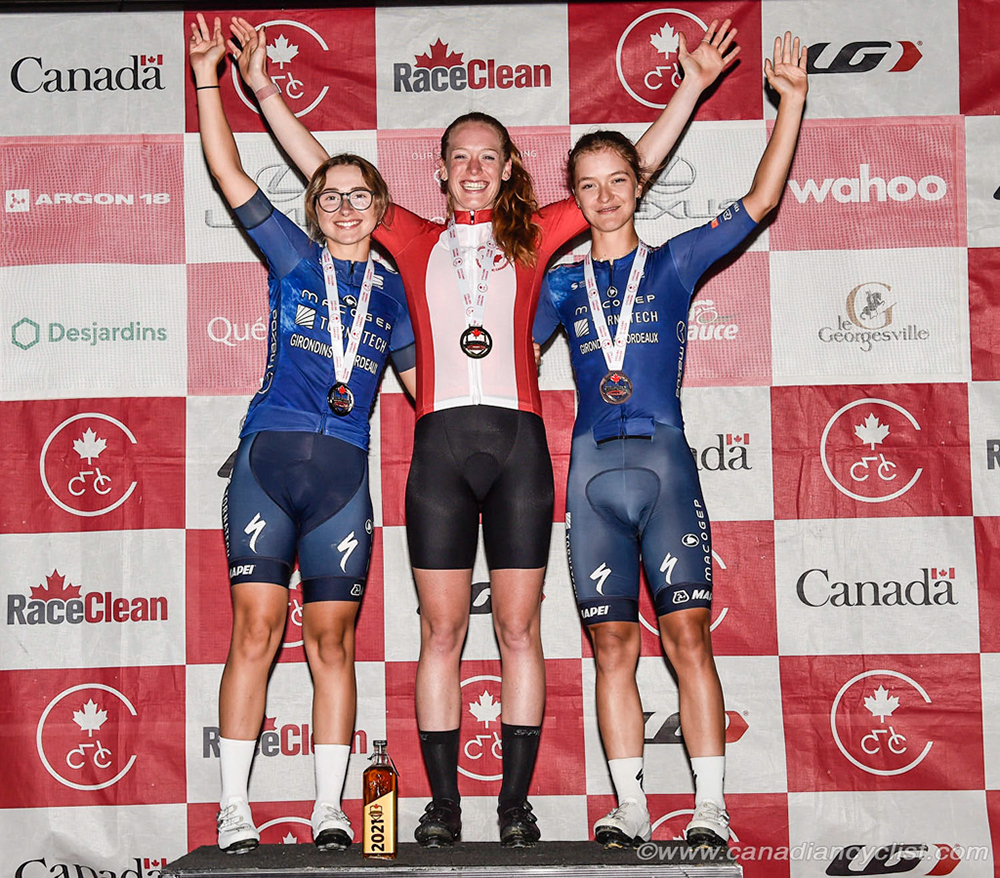 Ruby West 2021 U23 Road Champion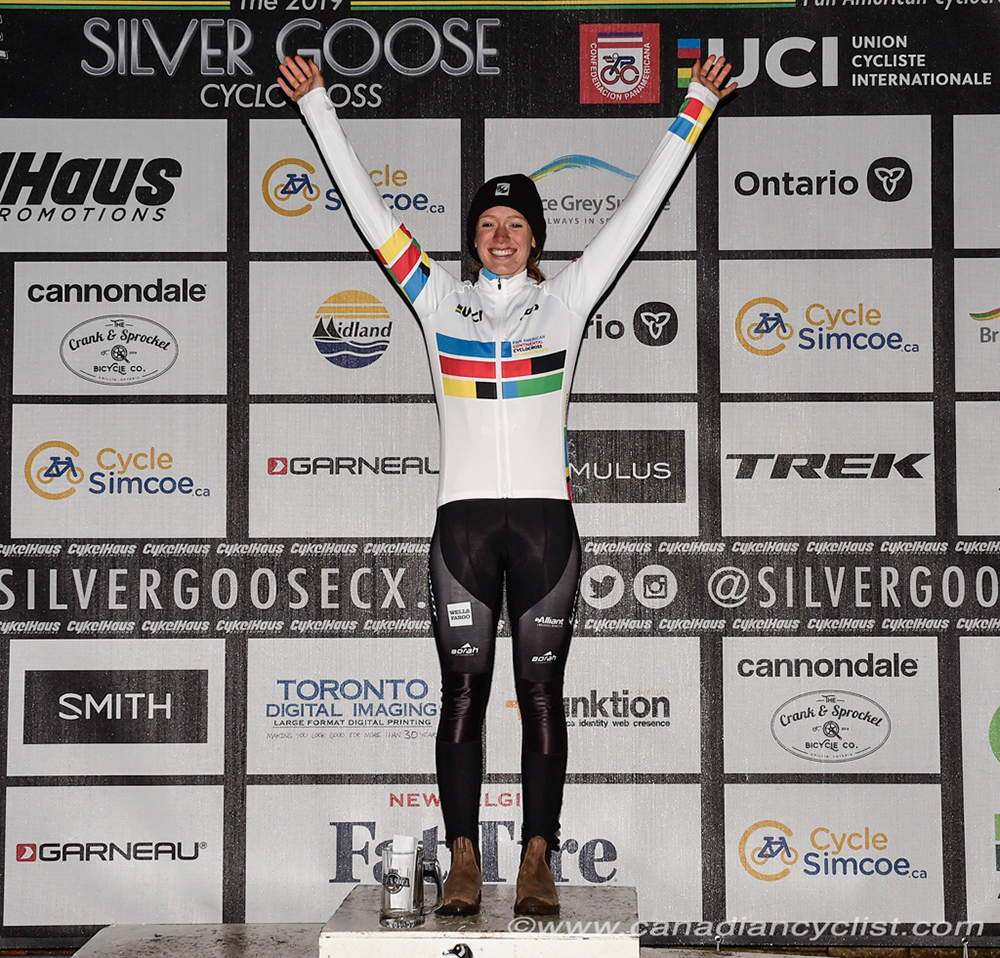 2019 Pan Am U23 Champion Ruby West
Ruby West, who recently finished second in the Continental Cyclo-cross Championships as well as winning the Under-23 National Road title this year, commented on the project:

"The team for 2022 is a really cool collective of people. It's a special program because it allows us all to still continue to do our privateer program with different races in different disciplines, but at the same time have a team atmosphere and a group of people to call teammates. I'm really excited about all the riders that I now get to call teammates and I'm so grateful to Jukebox for supporting us all and building this opportunity for us all to live out our dreams! My goals will still remain the same, to compete at the top level in cyclo-cross and track, but I hope to dabble in some other types of races as well. We have yet to firm up a schedule for next year, but there will certainly be some gravel and road in there as well where it fits around the other two disciplines. It's exciting to have a program that supports this multidisciplinary approach because I think that is the direction cycling is heading in and certainly what makes me most excited to race my bike!"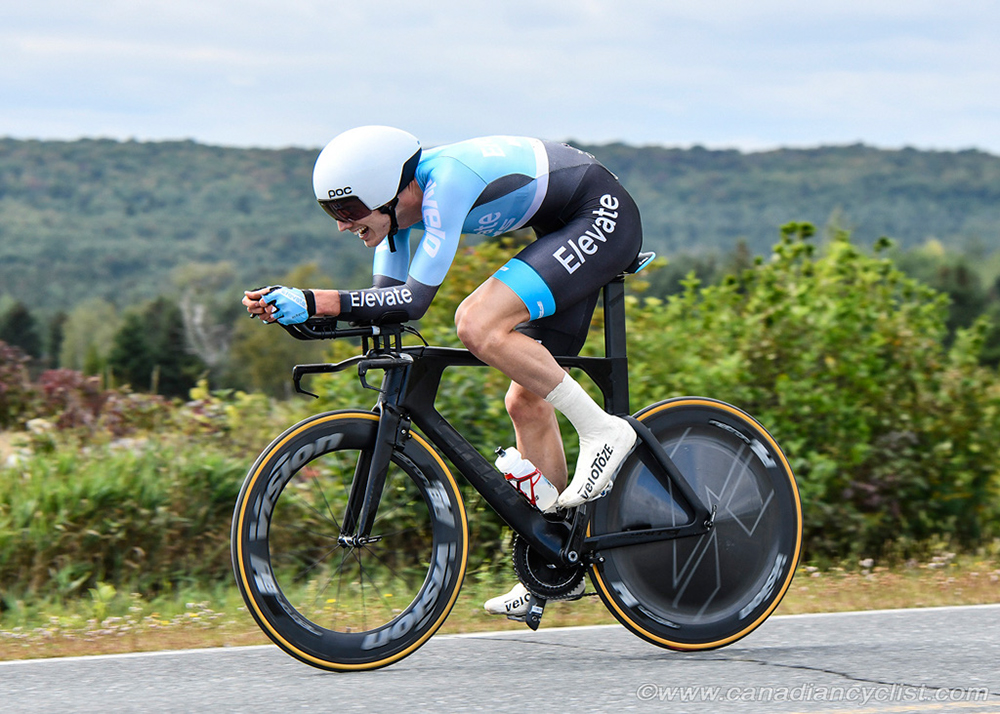 Adam Roberge
Roberge, a former road pro with Elevate (and before that Silber), made the shift away from the UCI pro team structure to racing on the dirt in 2021. The three-time Under-23 Canadian Time Trial National Champion had a strong first year of gravel racing. The 24-year-old finished on the podium at BWR Asheville, Gravel Locos, Rooted Vermont and the Défi 404km Gravel race, and this season, he'll be tackling the Life Time Grand Prix along with plenty of other major gravel events like the Belgian Waffle series.