February 13/22 8:59 am - Leandre Bouchard Launches Own Team

Posted by Editoress on 02/13/22

Leandre Bouchard, the current national XC champion for Elite Men, has launched his own UCI-registered team for the 2022 season, leaving the Pivot Cycles-OTE team. Bouchard is Canada's top UCI ranked male mountain biker, 32nd in the most recent standings and the only one in the top-50.

When the 2022 UCI-registered team list was released at the beginning of February [see UCI Releases 2022 MTB Team List], Bouchard was listed as one of two riders with a new Canadian-based XC team - Foresco Holding Proco RL Pro Team.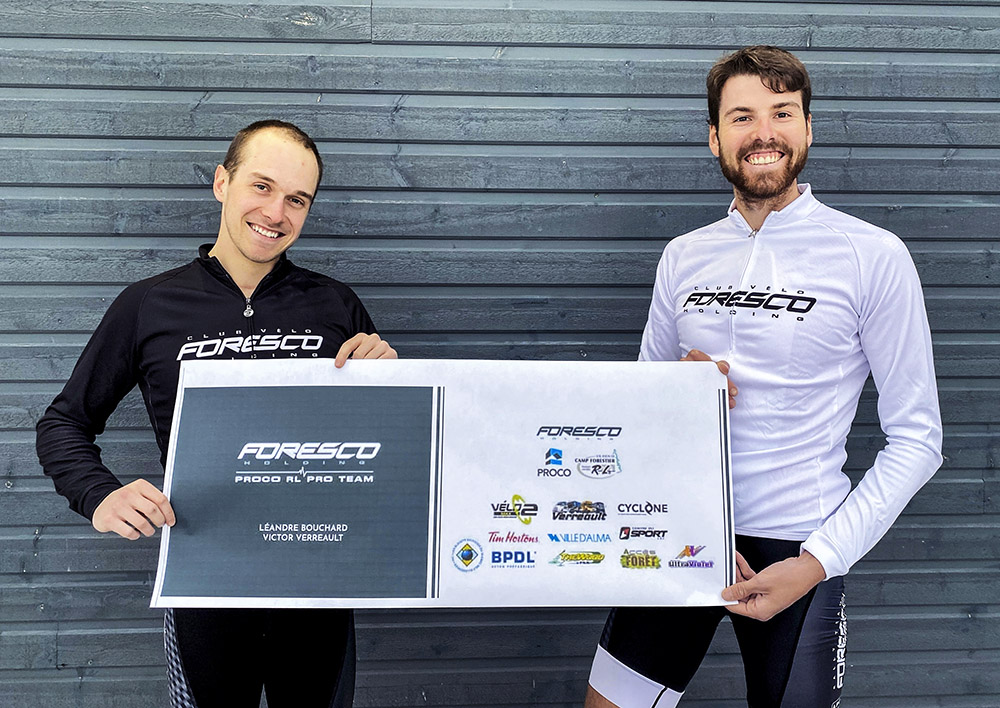 L to r: Victor Verreault and Leandre Bouchard
We spoke with Leandre from his home in Alma, Quebec, where he is preparing for the new season.

Canadian Cyclist: So tell me about this new team.

Leandre Bouchard:: The new team is called Foresco Holding Proco RL Pro Team. We are a team that is 100% from my region. We are two riders - myself and Victor Verreault [second at XC Nationals in U23 men]. The support team consists of some friends that are helping. The plan is to have a proper setup for every race I want to enter, and for Victor as well.

CC: So who are the sponsors of this team?

LB: Foresco was a [personal] sponsor of mine signed early last year. They have already been giving significant help to me, and we started thinking if we could take further with other partners. So, we asked for other sponsors and we were successful in find other people and companies that wanted to be part of this. Proco is another title sponsor, as well as Camp Forestier RL.

CC: So what made you decide to move from a team like Pivot-OTE to doing your own program?

LB: I've have evolved as a rider and knew what I would like to do. It is a bit of a dream to create something on my own. I was still happy with Pivot-OTE, but I was not sure if they wanted to progress with me and the support I was looking for. So [I wanted] to be more in control of my own future and have my own individual support.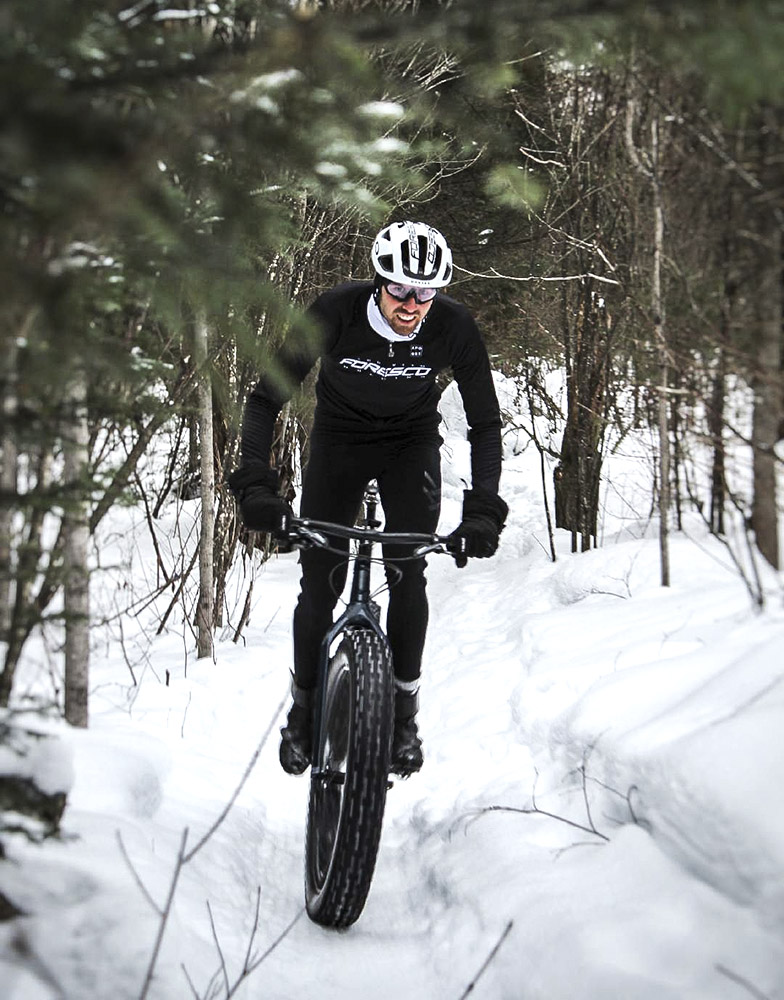 CC: Will your race program be similar to the past, following the World Cup circuit, or is it going to change?

LB: For the racing program it is going to look similar [to previous years]. I want to focus more on high level races and European races. For me to be able to challenge the best in the world I need to race with them more often. There are some great opportunities to grab some points in North America, but the fields are not as deep. So this means I will race more in Europe to be able to race side by side with the higher level of riders.

CC: So will you be spending most of the season in Europe, then?

LB: Most of my racing will be in Europe; already most of the World Cup is there. I think it will look similar to 2021, which was already mostly in Europe, with a few races in Canada.

CC: What about race support? A bigger team usually has more staff, so how will you deal with that?

LB: We plan to have two staff to go to the races, which is the same number as I had before, but with fewer riders for them to take care of. That's where being more of an individual will help. They will also be there for other races outside of the World Cup.

CC: A number of Canadians are starting their season in Puerto Rico in late February; where will you start your season?

LB: I will start my season in Italy. There are a few national series races there, so I plan to start my season in early March; there is the first French Cup also. So there will be a high level of racing and therefore a way to earn points. But Italy is more in the center of Europe, where a lot of the riders are coming from.

I'm going to do the Esports world championships [February 26th] and then I am going to fly to Italy right after that for some races there. The goal is to get some good races in before the start of the World Cup [in Brazil, in late April].

CC: So will you base yourself in France or in Italy?

LB: I'm going to continue to be based in Alma, but when we go [to Europe] we will just stay near the races. We just will move from race venue to race venue.

CC: This seems to be a very ambitious program - to do it on your own, in Europe. Did you feel you had to do this?

LB: Kind of. When you are younger you dream to be a pro cyclist, but then you realize that most of them create their own way to success. I have a big team behind me, so I'm not really doing it alone. I have many sponsors, but also many people that are helping me and managing this. They believe in me and the program, so that's why we are doing it. I think it is what I need to go to the next step. My goal is to reach the top-10, and I'm dreaming of a podium on the World Cup. I think this can help me get there.