March 31/22 22:38 pm - Forest City Velodrome Adds Roller Derby

Posted by Editoress on 03/31/22

Hopefully you enjoyed our April 1st "News"!
The London, Ontario, Forest City Velodrome plans to add a second sport - Roller Derby. While many people associate the sport with fist fights and low budget action movies, Roller Derby actually has a long history rivalling cycling, with over 2000 leagues worldwide, including in Canada. The sport was under consideration for inclusion in the 2020 Olympic Games. Roller Sports Canada is the governing body in Canada, and there are both women's and men's national squads that compete at the World Cup level.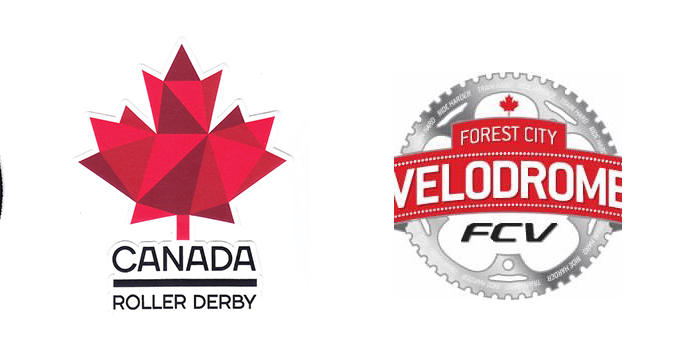 The Forest City Velodrome (FCV), at 138 metres, is one of the shortest tracks in the world. Initially, it was the only indoor track in Ontario and flourished, but the completion of the international-level Milton velodrome for the 2015 Pan Am Games drastically reduced the usage, and co-founder Rob Good has been casting around for ways increase use - and revenue - for the track.

"FCV is still an important resource for rider development," explains Good, "but we need to keep the lights on. The Burnaby velodrome [Harry S. Jerome Velodrome in Burnaby, BC] partners with volleyball, so I was thinking about what sports we could work with, and I saw some riders banging elbows, and it came to me - roller derby!"

While the pandemic has slowed things down, Good says they are in contact with local leagues, and expect to have their first tournament later this year.

Stay tuned to the FCV website for more details.