April 6/22 19:14 pm - 2022 XCO World Cup Season Opens in Brazil This Weekend

Posted by Editoress on 04/6/22

The Cross-country (XCO) Mountain Bike World Cup season opens in Petropolis, Brazil, this coming weekend, beginning with the Short Track (XCC) on Friday and the XCOs on Saturday (Under-23 women and men) and Sunday (Elite women and men).

Petropolis was hit by heavy rains and flooding earlier in the year, but the venue for the World Cup seems to have been spared. Riders had their first chance to race on these brand new circuits last weekend, and the general consensus was that the track is quite slippery when wet, and technically demanding. It is hot and very humid, with regular showers.

The XCO terrain is mostly within forest and consist of lots of single track interspersed with passing lanes, except for tech zone and finish area. It dries out quickly and gets dusty. Downhills are fast and flowy, except for the regular large jumps that many riders are having to get used to.

We ask a couple of the Canadians who will be competing for their thoughts on the course:

Jenn Jackson (Canyon MTB Racing) - current Elite women's XCO national champion

I'm really glad we decided to travel down a week early for the C1, both to learn the course and get adjusted to the climate.

It's extremely humid and hot here, the first few days just existing and trying to breath was uncomfortable; a week in and it's still icky, but at least it's a more familiar discomfort.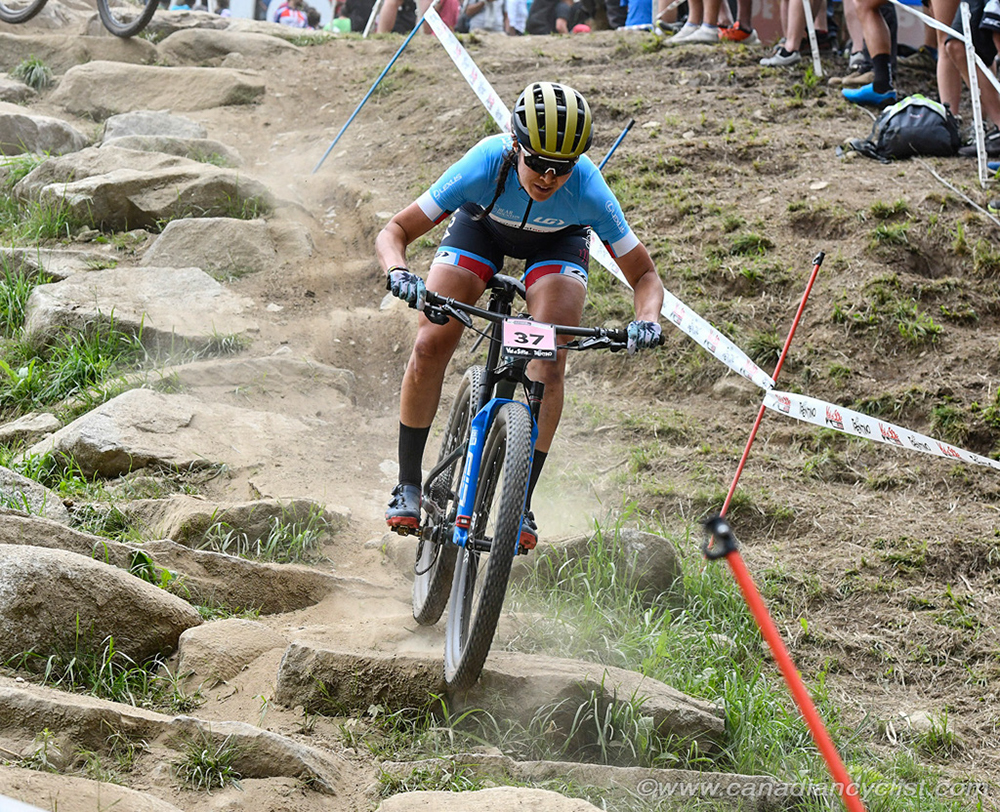 Jenn Jackson
It's a very new-school cross-county track with dominating drop and jump features that are visually very intimidating. I find it kind of scary, to be honest, especially to race. I don't want to be pushing myself on these features because they're so high consequence.

That said, there is so much more in between - the woods have a lot of line choice with low grade rooty terrain, then some fast flow sections that combine natural rock features with jumps and berms where a lot of speed and momentum can be found. It is a super fun track, once you can get pack down the nerves to be calm and smooth on the big features.

I think I made the most of the greasy conditions this past weekend; we had the right equipment setup, it became less of a w/kg contest [watts/kg], the speed limits on the track changed with the reduced traction but stayed within my comfort zone, whereas it shifted outside the comfort zone of others...

It could get really gnarly if the rain falls heavy, with how the soil is here, so hopefully that doesn't happen, but I wouldn't mind similar conditions for the World Cup as well. Either way, it's exciting to start the season in a new country, new course, and be challenged. I haven't been on the mountain bike much yet this year but already have so much riding practice and and training I want to work on dialling in as we get into the season proper!


Maghalie Rochette (Specialized CX Fever)

The course is cool here. It's very busy with many features ... many drops and jumps. But after racing on it last weekend, I think it's a good mix of climbing and technical features. You can definitely make up time if you're a great technical rider. For me, the course was a bit scary at first but once you get comfortable, it is very fun!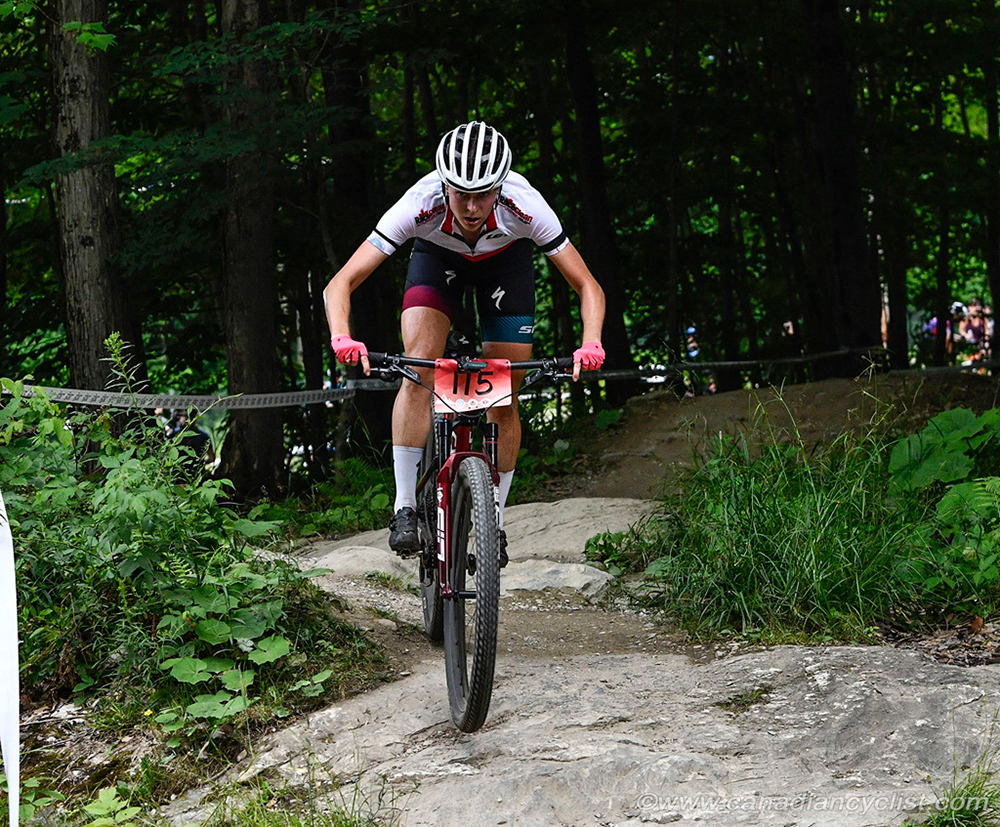 Maghalie Rochette
Race Schedule

Friday
XCC - 2:30 pm Eastern/11:30AM Pacific

Saturday
Under-23 Men XCO - 12:00 pm Eastern/9:00 am Pacific
Under-23 Women XCO - 1:45 pm Eastern/10:45 am Pacific


Sunday

Elite Women XCO - 10:20 am Eastern/7:20 am Pacific
Elite Men XCO - 1:35 pm Eastern/10:35 am Pacific