May 17/22 9:34 am - McConnell Continues to Dominate World Cup; Walter 28th

Posted by Editoress on 05/17/22

Rebecca McConnell (Primaflora Mondraker Genuins) continues to have a perfect season at the Mountain Bike World Cup, winning her third straight XCO on Sunday, at Nove Mesto na Morave, Czech Republic. McConnell is the first woman ever to accomplish this feat of winning the opening three rounds of the season. This may have been her most dominant win yet, riding away from the rest of the field after the start lap to win by 40 seconds ahead of defending World Cup champion Loana Lecomte (Canyon CLLCTV). Jenny Rissveds (Team 31) took third.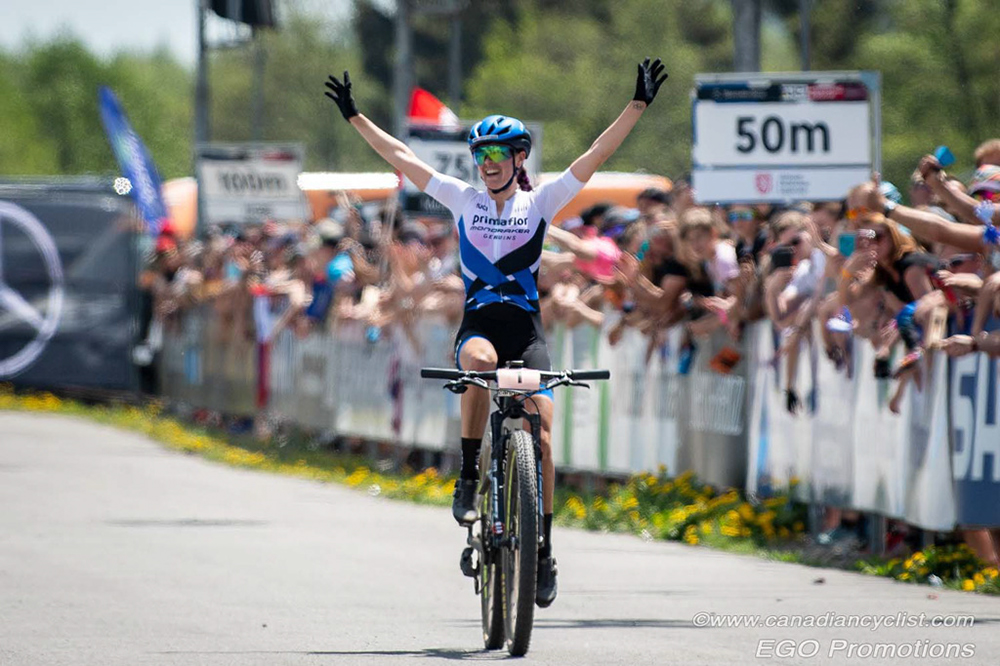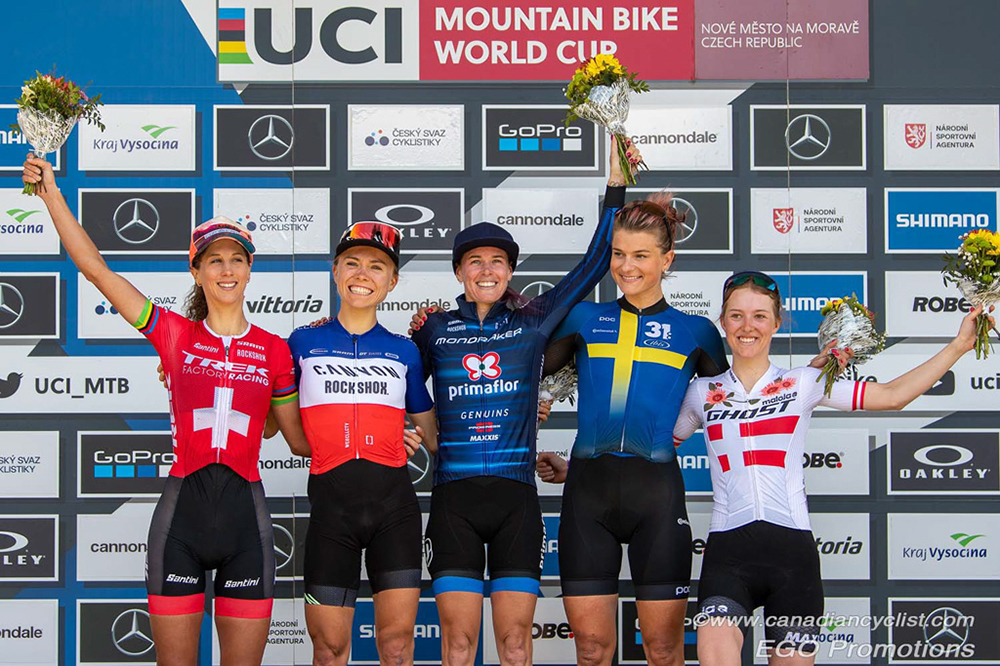 The Nove Mesto course is dominated by long, steep climbs, with the women doing a shorter, 2.7 kilometre start lap followed by six laps of the full 3.9 kilometre circuit.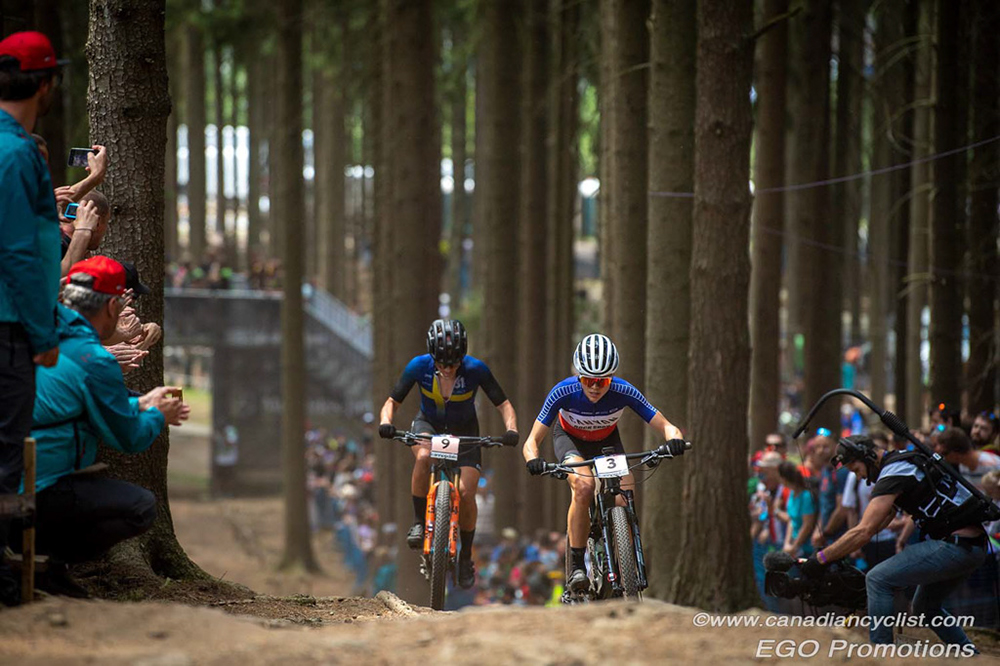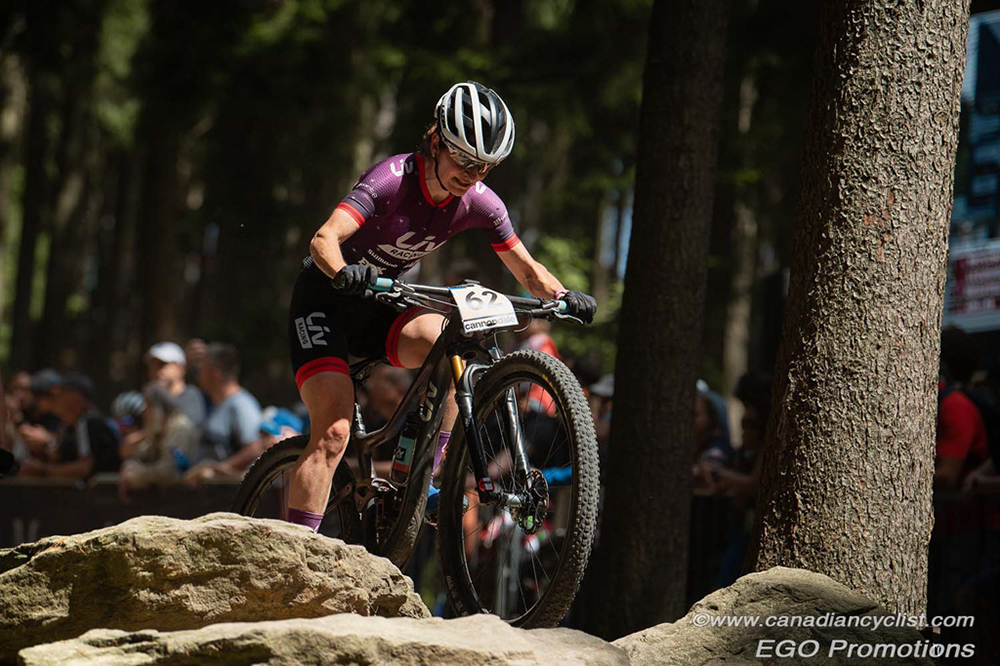 Sandra Walter (Liv Racing Collective) was Canada's top finisher, in 28th place. She came out of the start lap 46th, moved up through the 30s in the next four laps and then into 29th on Lap 5 before moving up one more spot in the final lap. Canadian XCO champion Jenn Jackson (Canyon MTB) was 34th, and her team mates Laurie Arseneault and Emily Batty were 43rd and 44th, respectively. Haley Smith (Maxxis Factory) was 46th, Cindy Montambault (Equipe du Quebec) 65th, Mackenzie Myatt (Team Canada) 66th and Dana Gilligan (Team Canada) 75th.

"My ride today was confirmation for me that I'm strong and I'm on track," said Walter. "It feels good to be consistent and have positive sensations out there again. The battle for the top-30 is really close and I was motivated by having riders around me all the time - it makes it easy to be engaged in the race, especially when the legs are cooperating."

"This has been a solid first block of racing for me and I'm excited to go home and work hard for the next round in Leogang. I'm really grateful to all of the people who have helped me over the past four weekends of racing, whether it was handing me bottles, taking my jacket at the start line, washing and tuning my bike, giving me encouragement and fist bumps - it all makes a difference, especially when you're doing this as a privateer."

McConnell exited the start lap with only Rissveds still on her wheel. Rissveds quickly fell back to the chase group of Lecomte, Haley Batten (Specialized Factory) and Sina Frei (Specialized Factory) when McConnell continued to set a blistering pace up the first climb. Batten and Frei were dropped by the other two on the next climb, leaving just Lecomte and Rissveds to chase. Olympic champion Jolanda Neff (Trek Factory) moved into fourth, but couldn't catch the two chasers.

The gap stabilized at around 20 seconds for the first four laps, but when Lecomte surged on Lap 5 to try and reel in McConnell, two things happened - Rissveds was dropped, and McConnell opened up the throttle on the final lap to double her eventual winning margin to 40 seconds.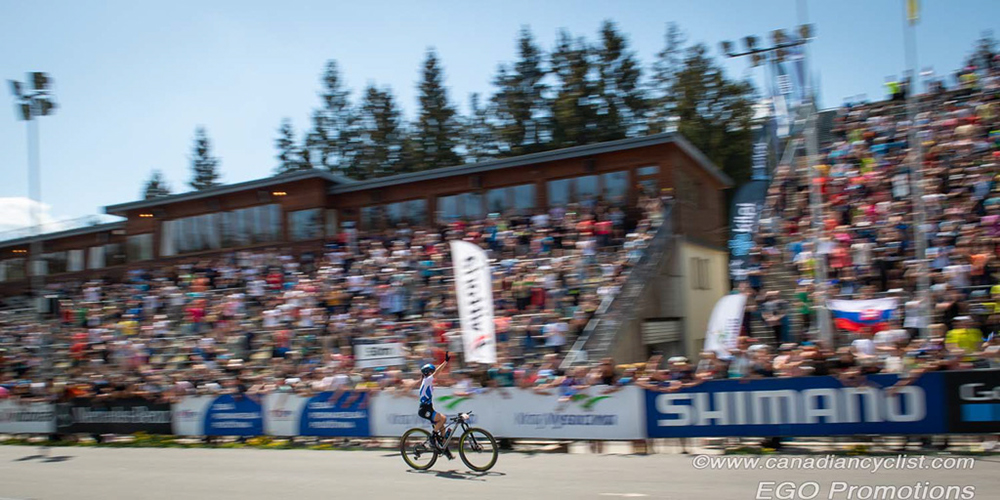 "I knew coming into this race that I'm in the best form of my life," said McConnell. "This morning, I wasn't even sure how to attack this race. Nove Mesto is always really good for me, and I always seem to be able to get a good performance here. I just had the legs today and I wanted to go with it. It's nice to have this headstart [in the standings], but it's early days. Right now, I just want to keep living the dream."

McConnell now has a total of 935 points after three rounds, 349 over second place Lecomte, who jumped from fifth in the standings. In a tie for third, 78 points further back, are Anne Terpstra (Ghost Factory) and Mona Mitterwallner (Cannondale Factory). Jackson remains the top Canadian, dropping two spots to 24th, while Walter moves up from 43rd to 36th.

Results