May 20/22 12:16 pm - Derek Gee to Join WorldTour in 2023

Posted by Editoress on 05/20/22

Derek Gee will become the latest Canadian man to join the WorldTour - the highest level of men's professional cycling - in 2023 after Israel - Premier Tech announced today that he has signed a three year contract to ride for them, beginning with the 2023 season.

Derek is currently racing with the Continental squad attached to the program - Israel Cycling Academy - but has 'ridden up' with the WorldTour team in the early season this year, and will do so again this coming weekend at the Rund um Koln.

He just arrived back in his home base of Girona, Spain, after spending some time back in Canada as he recovered from COVID-19. We spoke with him from Girona about his signing: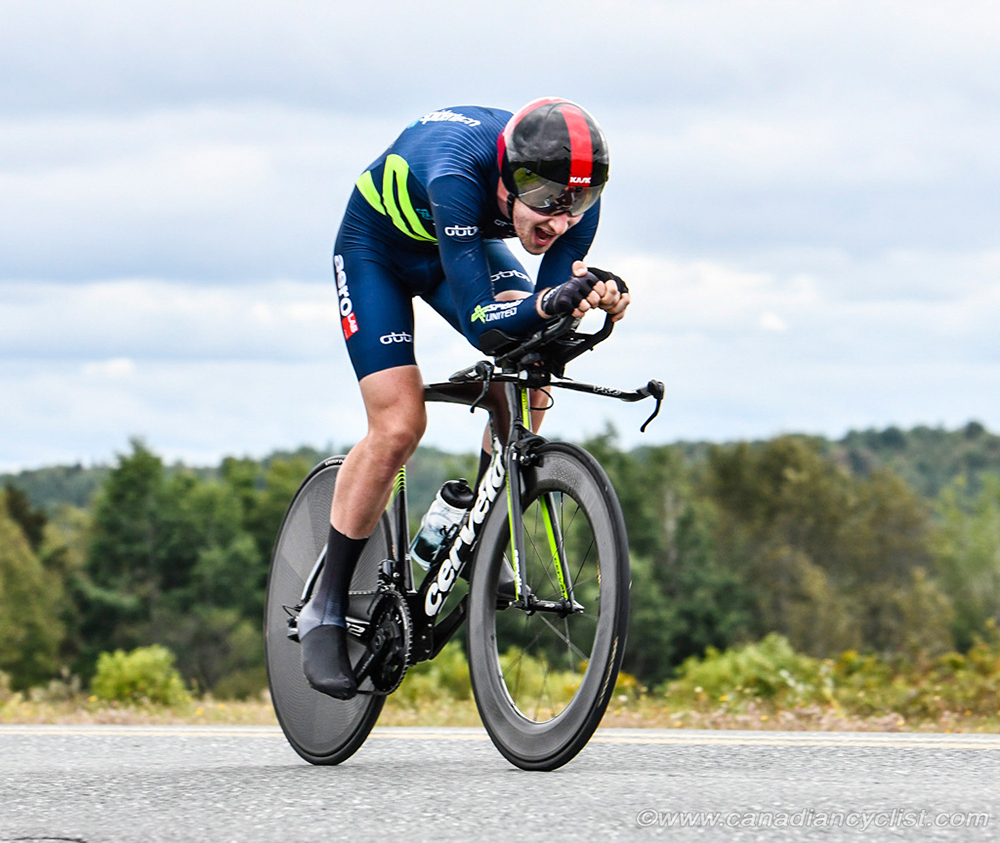 2021 Road Nationals, 2nd ITT
Canadian Cyclist: Congratulations! Moving up to the WorldTour, and within your first season racing in Europe.

Derek Gee: I'm very happy about it. It is obviously something I had hoped for, and was part of my personal plan in switching from track to road, but to see it actually play out is something really exciting.

CC: So, you have not actually joined the team yet, it will start next season, correct?

DG: This [contract] will start next season, so for the rest of the season it will be a very similar mix of racing with the Continental team and getting call-ups to the WorldTour. The WorldTour contract starts next year.

CC: You had some strong results in the early season when you rode-up with the WT team - is this something that you started discussing with them at that point, or is it more recent?

DG: It did start back in the early season when I started racing for them; especially after Gran Camino, where I had a good result [fifth in the ITT]. So, it's been in the works for a while; I'm glad it got announced so soon.

CC: This is one of those questions that I hate, but I'm going to ask it anyway ... what does this mean to you?

DG: It's massive ... going to the WorldTour has been my dream ever since before I started racing track. I started on the road and did my Junior years fully on the road, and switched to the track to go to the Olympics [where the men's Team Pursuit squad with Derek was fifth], but the road has always been where my passion is, and going to the WorldTour has been a dream of mine since I was really, really young.

CC: So does this mean your track career is pretty much concluded, or is there still a possibility that we will see you come back for the 2024 Olympics?

DG: I definitely hope that I can help the [track] team once Olympic qualifying starts. I think the track adds a lot to myself as a rider; I think it helps me on the road getting that strength and that speed work on the track. I'm really hoping to mix the two and hopefully rejoin the Team Pursuit going into Paris.

CC: What about Commonwealth Games this summer, because that is the next big event for the track program?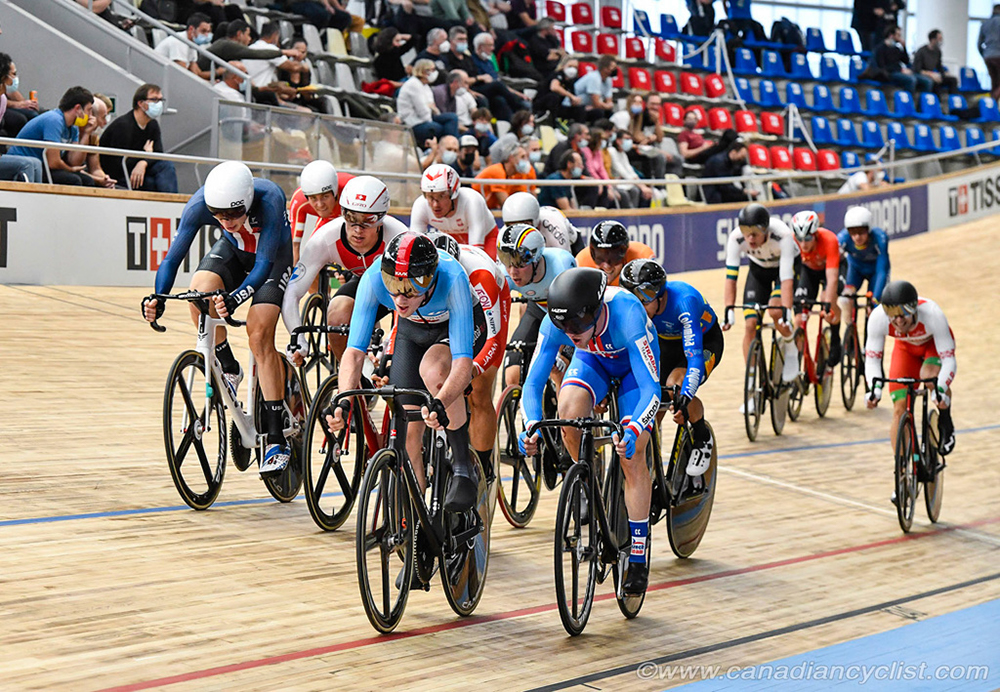 2021 Track Worlds
DG: I would love to race Comm Games. I don't know ... I think maybe in a couple of weeks they'll announce selections, so I'm waiting to hear on that, but I would definitely love to race there. And if I get selected, that would be a big goal for the year.

CC: When I saw you at Milton [Nations Cup] last weekend you weren't racing because you were still recovering from COVID. When will we see you start racing again?

DG: I'm getting back there. I've been feeling better on the bike, slowly, so I'm going to race on Sunday in Germany. I'll be racing with the WorldTour team at Rund um Koln, and we'll just see how it goes. I'll be using that as a little bit of a test and work from there.

CC: Well, another Canadian at the WorldTour is always a good thing!

DG: Thanks so much, I appreciate that.

Note: Derek said he will be back in Canada at the end of June for the Road Nationals in Edmonton.