June 25/22 23:11 pm - Nationals Road Races Open with Wins for Alberta and Quebec

Posted by Editor on 06/25/22

After Thursday's cold and rain for the time trials at the Road Nationals in Edmonton, everyone was relieved when Saturday dawned sunny and warm for the first of two days of road racing. Team Alberta and Equipe du Quebec took bragging rights for the Junior titles, with Anabelle Thomas winning the women's race for Alberta and Felix Hamel the men's for Quebec. Para titles across all divisions were also awarded.

The 14.4 kilometre circuit includes elements of the 2010 championship course, with a long climb and descent on Groats Road, a shallow, steady climb and descent after heading south across the river, and then a short, steep 400 metre climb that tops out 100 metres before the finish line. This final climb proved to be the decisive one. The Junior women rode five laps, the men eight laps, and Para categories rode anywhere from two to five laps.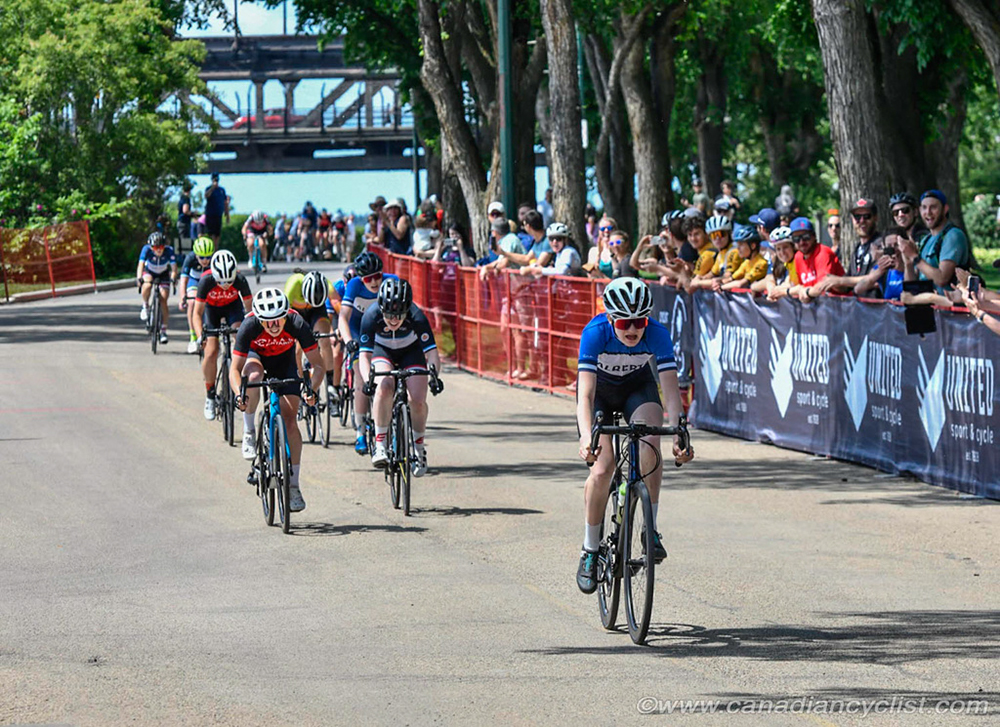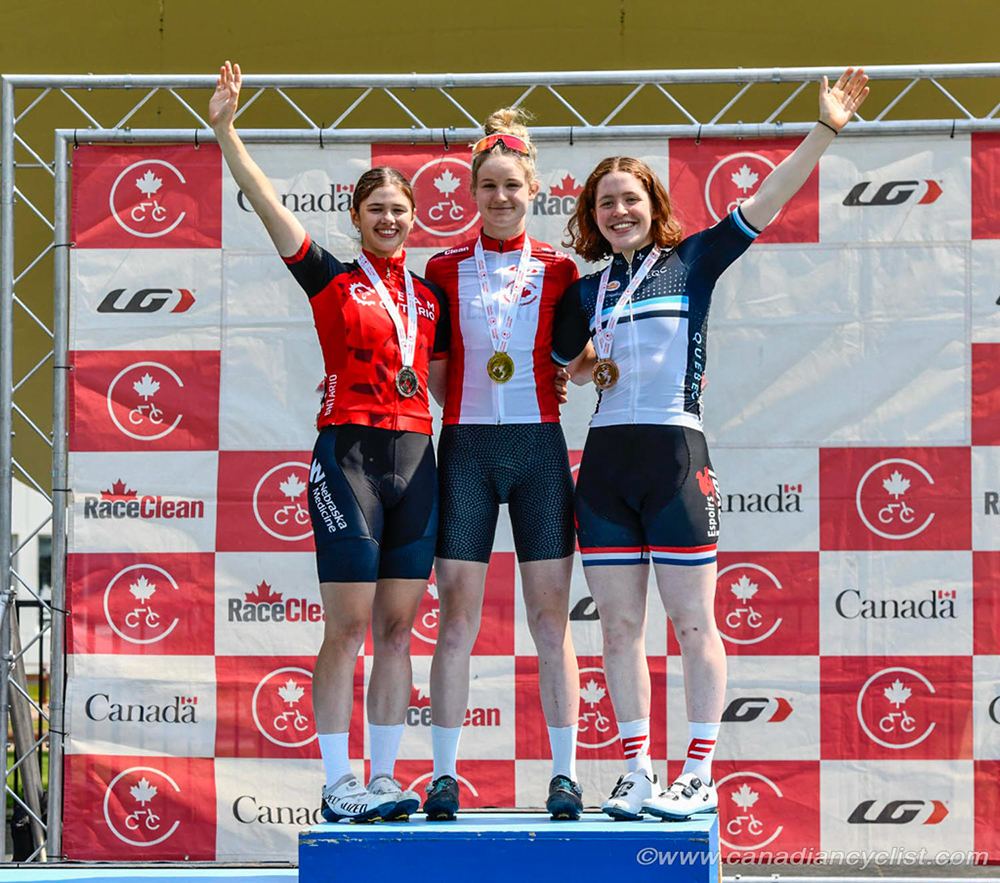 Despite a few attempts, the Junior women's field held together for the entire race, with some riders dropping off through attrition. Thomas attacked at the base of the final climb, gaining a few bike lengths and holding on to the finish. Kiara Lylyk (Team Ontario) was second and Eloise Camire (Equipe du Quebec) third.

"I wanted to try for a sprint [finish] because I love sprinting," explained Thomas. "So I was just watching for breaks throughout the race and trying to stay with the front group. I tried to stay on the outside for the final hill, and then just give everything on the hill and hope to carry through over the top. It's super cool and I'm really proud to win with all my family here."

The men's race was considerably more aggressive, with Hamel and Gavin Hadfield (Toronto Hustle) going clear before the halfway mark. With two of the three biggest teams represented, it was left to Team Ontario to chase, and once their rider Carson Mattern set off on a solo chase, that was it for the peloton, which would eventually finish nearly seven minutes down. The two leaders rode together until the final climb at the end of Lap 7. Hadfield had no answer to Hamel's attack, and the Quebec rider quickly built up a 30 second lead, eventually finishing 49 seconds ahead. Mattern took third at 2:47.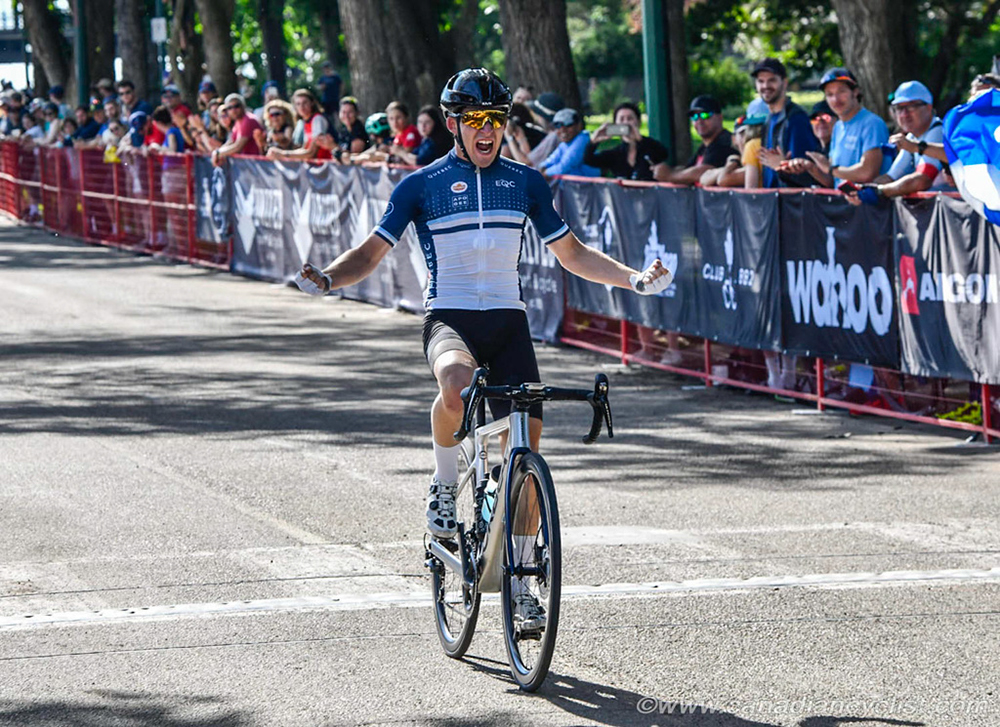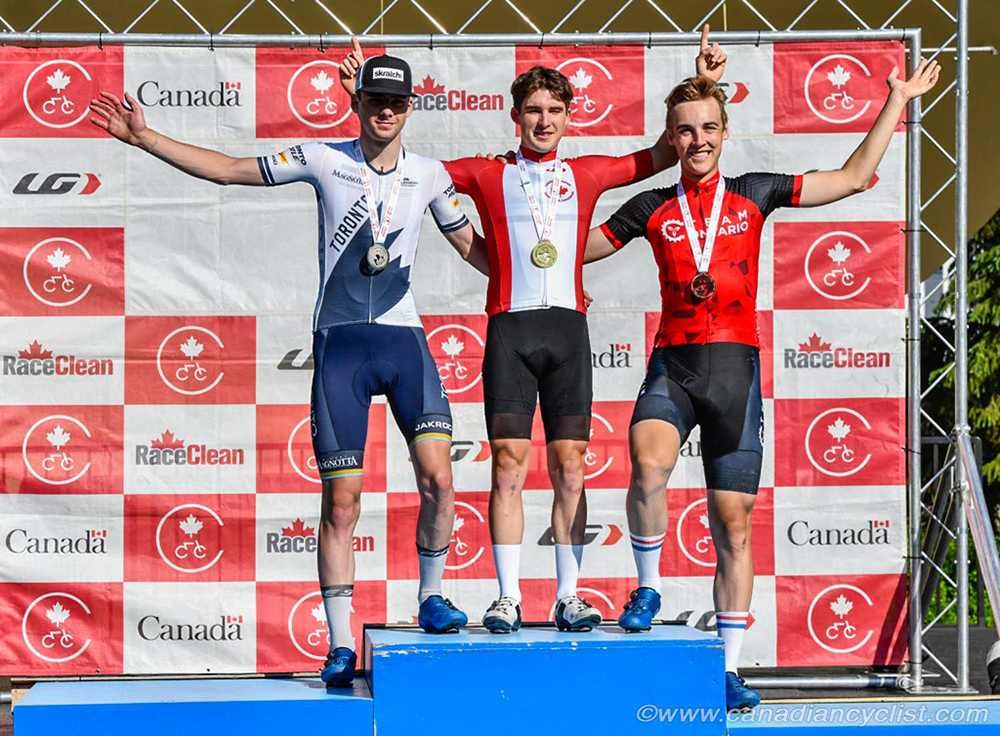 "I knew I didn't have the best sprint, so I had to go off the front early," said Hamel. "It worked, and then we told each other [he and Hadfield] that we wouldn't play games until the last lap. I knew I was a little bit stronger than him when I attacked on the third lap [to establish the break]. I could see he was struggling a bit, so I knew to attack at that place. It feels good [to win], I've been wanting this for a long time."
Canadian Road Championships: Junior and Para road race results