July 16/22 15:44 pm - Canadian Downhillers Dominate Again at World Cup #5

Posted by Editoress on 07/16/22

For the second weekend in a row at Round 5 in Andorra, Canadian downhillers were one of the most dominant nations on the World Cup, taking four of the top five spots in Junior men, second in Junior women and third in Elite men.

Jackson Goldstone (Santa Cruz Syndicate), the reigning Junior men's world champion, won his second World Cup in a row and third of the season. Fellow Canadian riders Tegan Cruz (RockShox Trek) took third, Bodhi Kuhn was fourth and Tristan Lemire (Commencal/Muc-Off) was fifth. Elijah Barron was 18th and Wei Tien Ho 23rd. Goldstone now has a 20 point lead in the World Cup standings on Jordan Williams (Madison Saracen Factory). Kuhn has moved up from seventh to sixth in the standings and Cruz is up to seventh from eighth.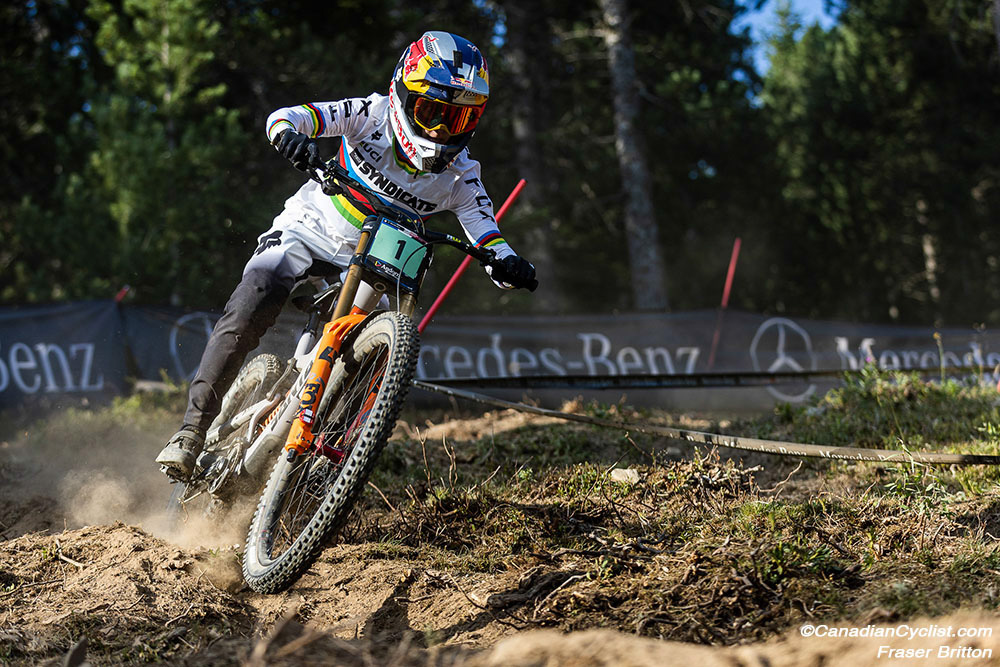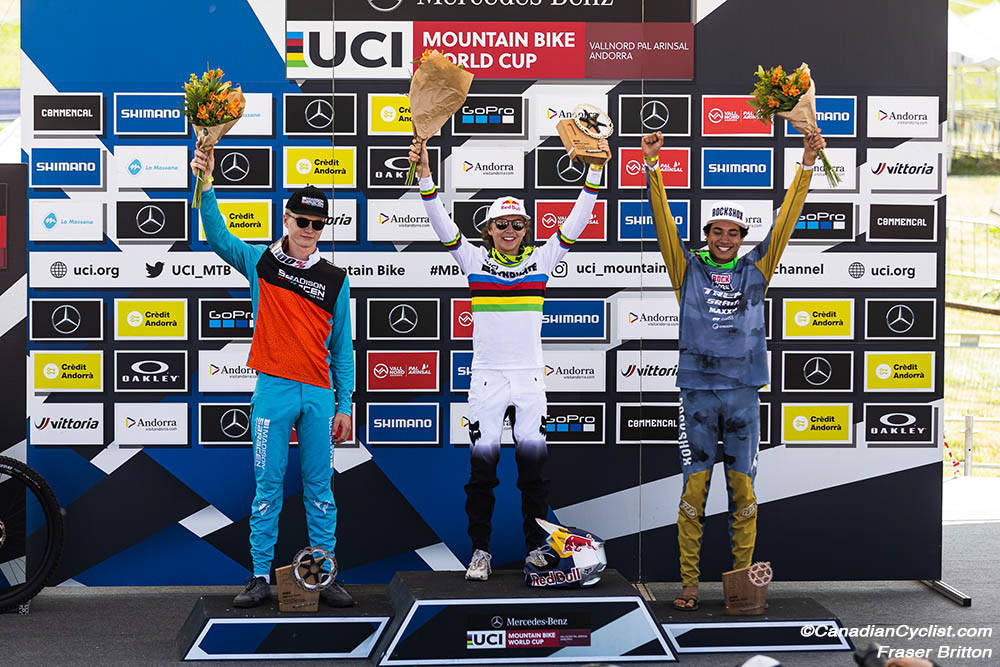 In Junior women, Gracey Hemstreet (Norco Factory) was second, while Joy Attalla was 13th. Hemstreet still has a strong 25 point lead in the overall standings, ahead of this week's winner, Phoebe Gale (Canyon Collective FMD).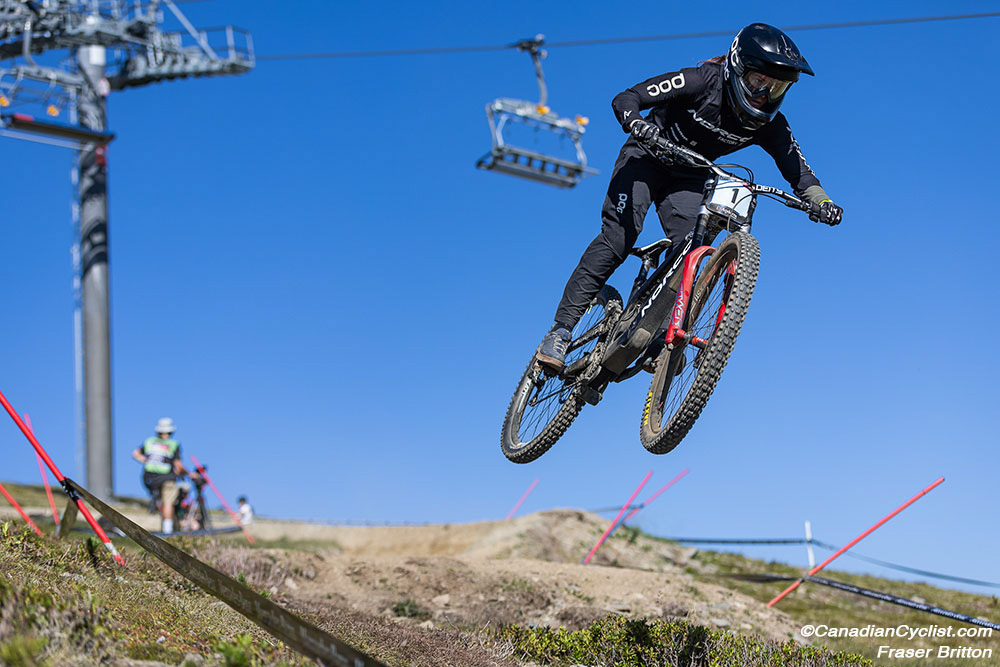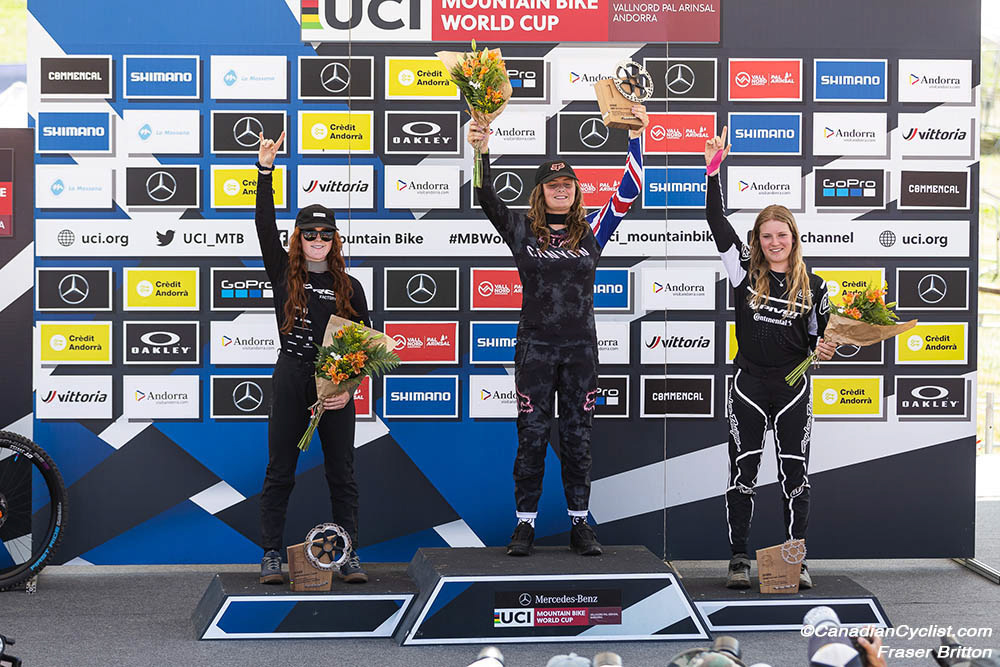 Finn Iles (Specialized Gravity) followed up last weekend's second place with third this weekend. In other Canadian results, Mark Wallace (Canyon Collective Factory) was 39th, Seth Sherlock (Intense Factory) 47th and Elliot Jamieson (Norco Factory) 60th. Amaury Pierron (Commencal/Muc-Off), despite a relatively poor showing in 13th, continues to lead the overall standings with 930 points, however, Iles has moved up to second from fourth. Wallace fell one spot, from 20th to 21st.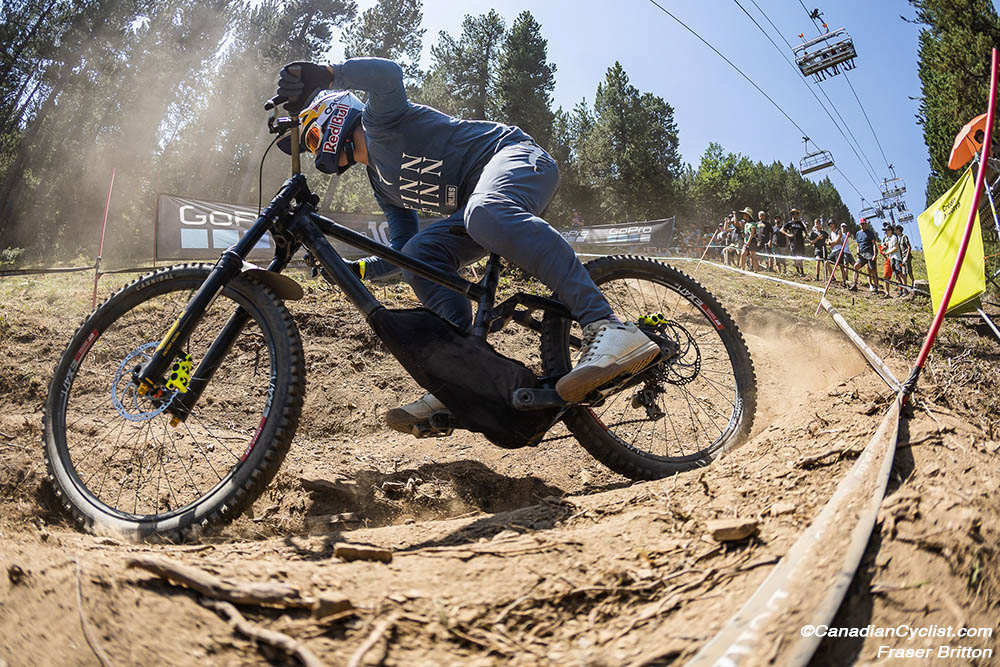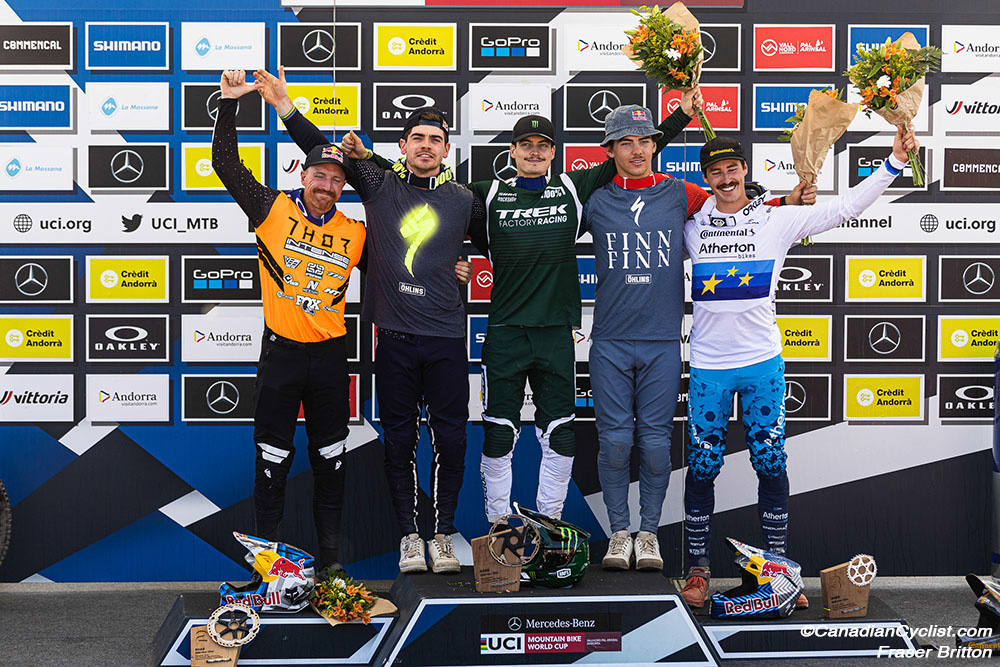 World Cup Andorra: DH Finals results