July 22/22 12:13 pm - First National Titles Awarded at XCO Nationals

Posted by Editoress on 07/22/22

The 2022 Canadian XCO Mountain Bike National Championships began Thursday at Hardwood Ski & Bike, north of Barrie, Ontario, with the awarding of national titles in the XCC, also known as the Short Track. Laurie Arseneault led a podium sweep for her Canyon MTB Racing squad in the women's race, while Under-23 rider Carter Woods took the men's title for the Norco Factory team.

This is only the second year for this new discipline, with riders racing for 20 minutes on a short and technical circuit that took approximately two and half minutes to complete.

The women's race quickly came down to five riders - Arseneault and her team mates Emily Batty and Jenn Jackson, defending XCC champion Sandra Walter (Liv Collective) and Haley Smith (Maxxis Factory). Jackson, the defending cross-country champion, in her first race back after suffering an elbow fracture in early June, showed that her form is back, surging to the front multiple times. By the final lap, the race was down to the three Canyon riders and Walter, who got dropped a couple of times but kept coming back. Arseneault got a few seconds gap in the final half lap on her two team mates to take the win, while Batty outsprinted Jackson for silver.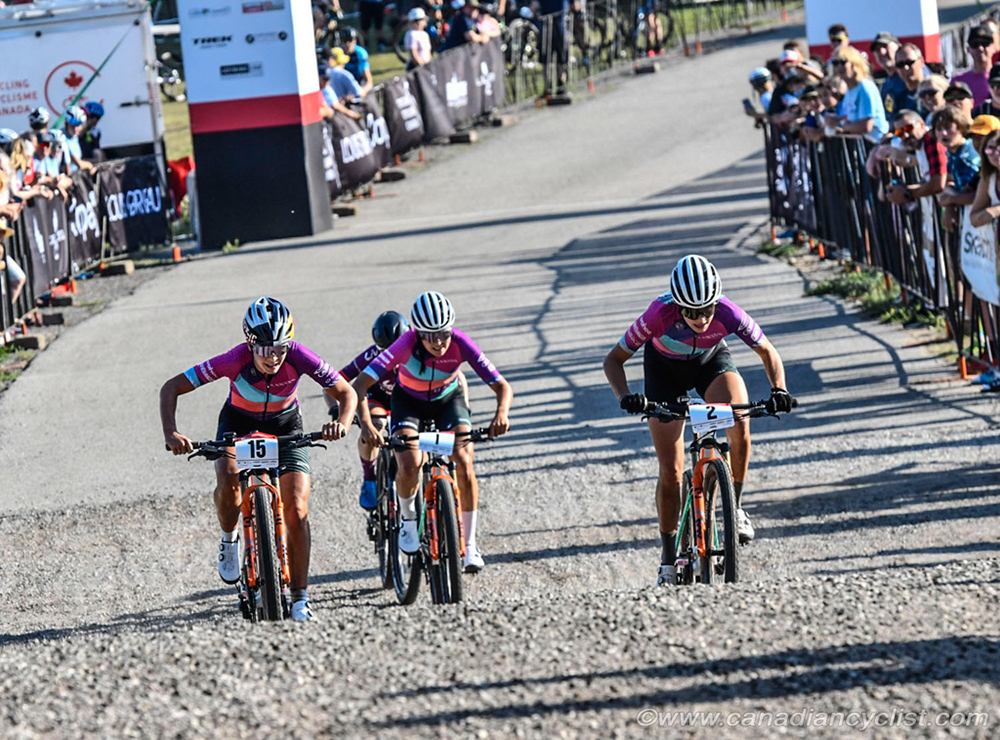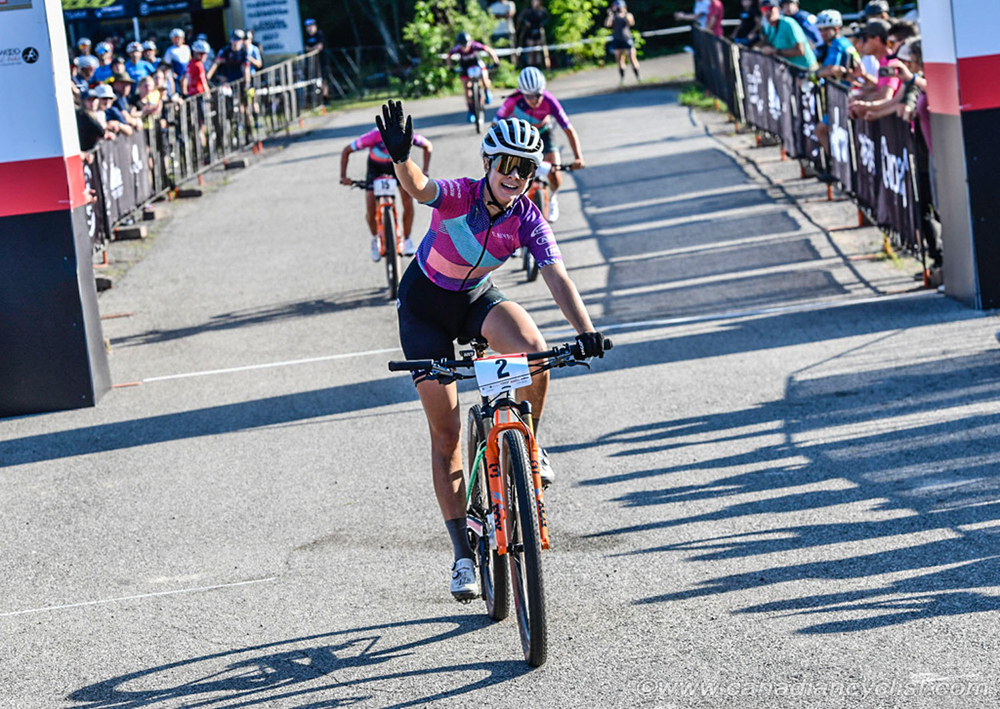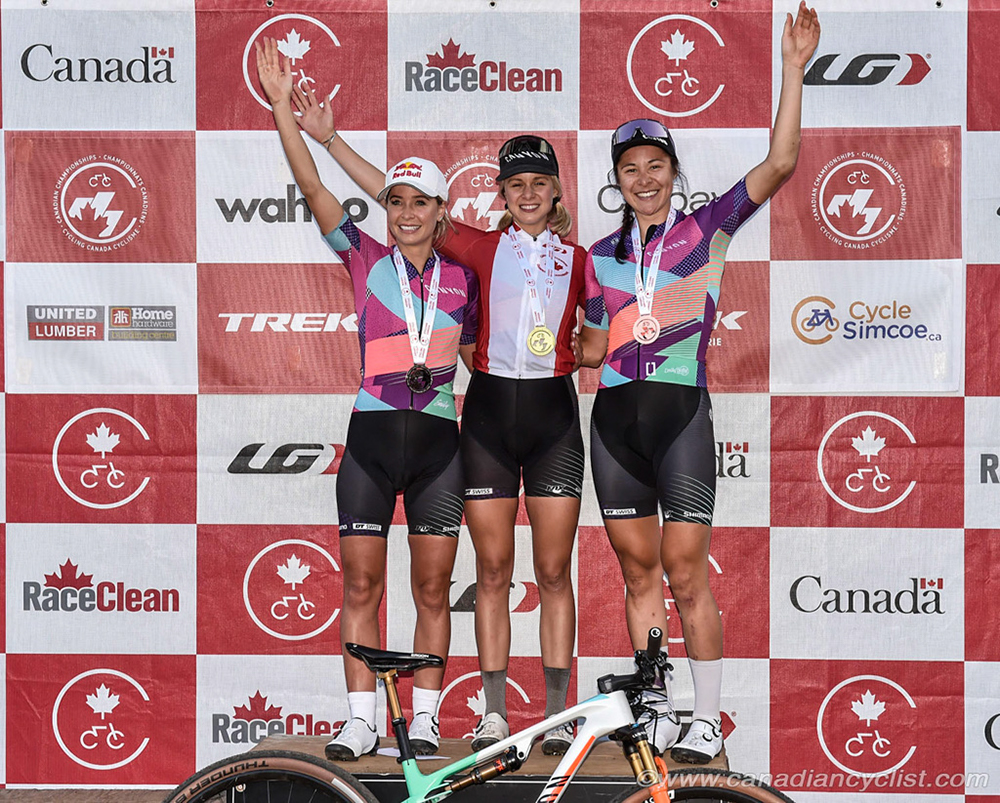 "It was a very, very nice race," said Arseneault, "but actually I didn't feel that good the whole race. It was cool with me and Emily and Jenn; we did a good job together. It was a nice team bonding activity! There is always a strategy to get everyone behind you, but honestly I had zero strategy for this race. I was just going with the flow. So no strategy, just try to do my best."

The men's race became a battle between defending XCC champion Quinton Disera (Canyon Devo) and Woods. Woods is coming off a strong showing on the World Cup circuit, with a win and a second in the past few weeks in Europe. There was still a group of half a dozen at the front on the start of the last lap, with Quinton Disera attacking up the climb at the start of the lap. He managed to gain a few bike lengths, but Woods surged by him in the final half lap to take the title. Disera held off Sean Fincham (Norco Factory) for silver.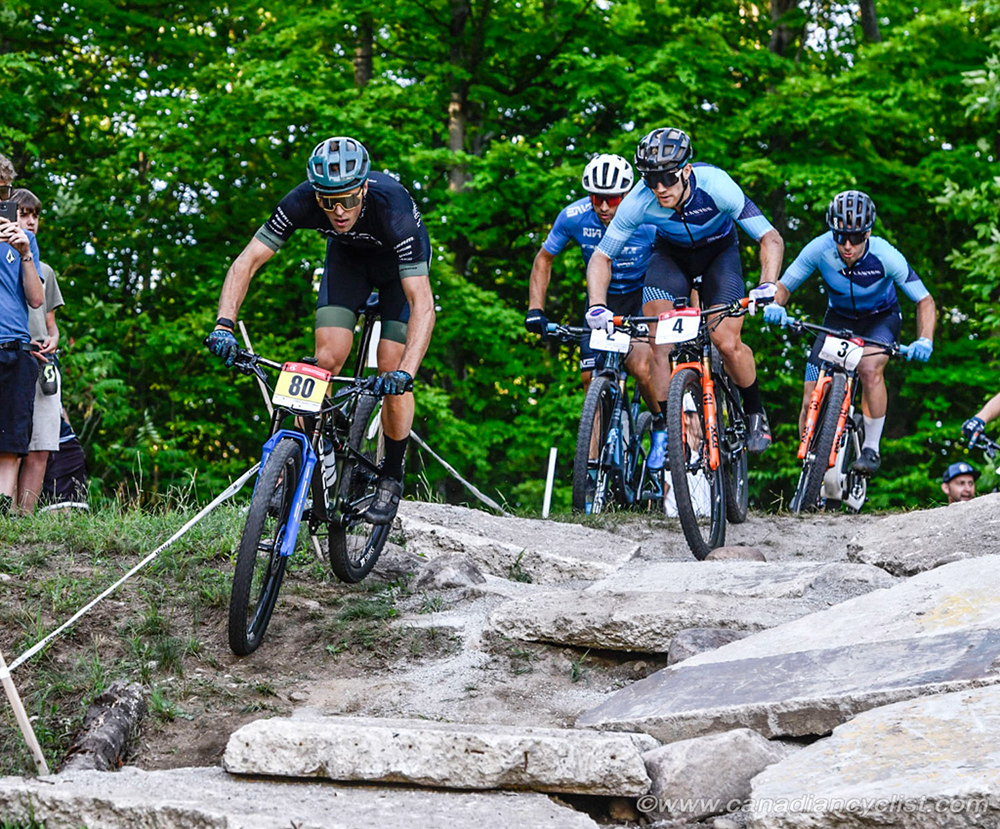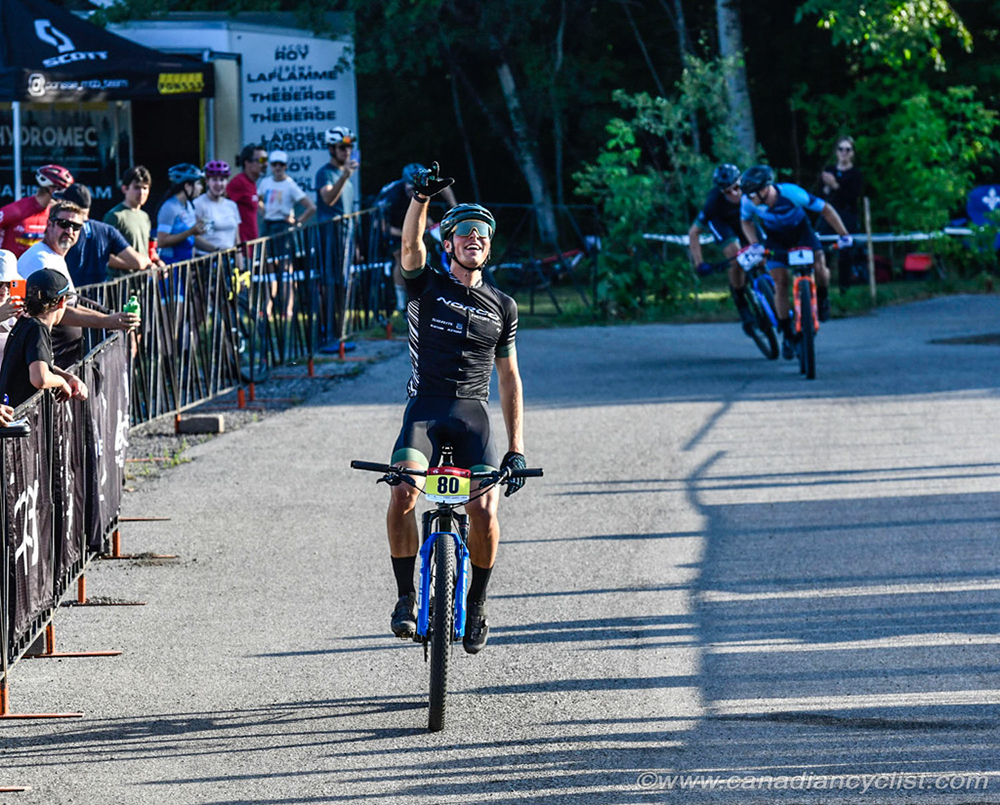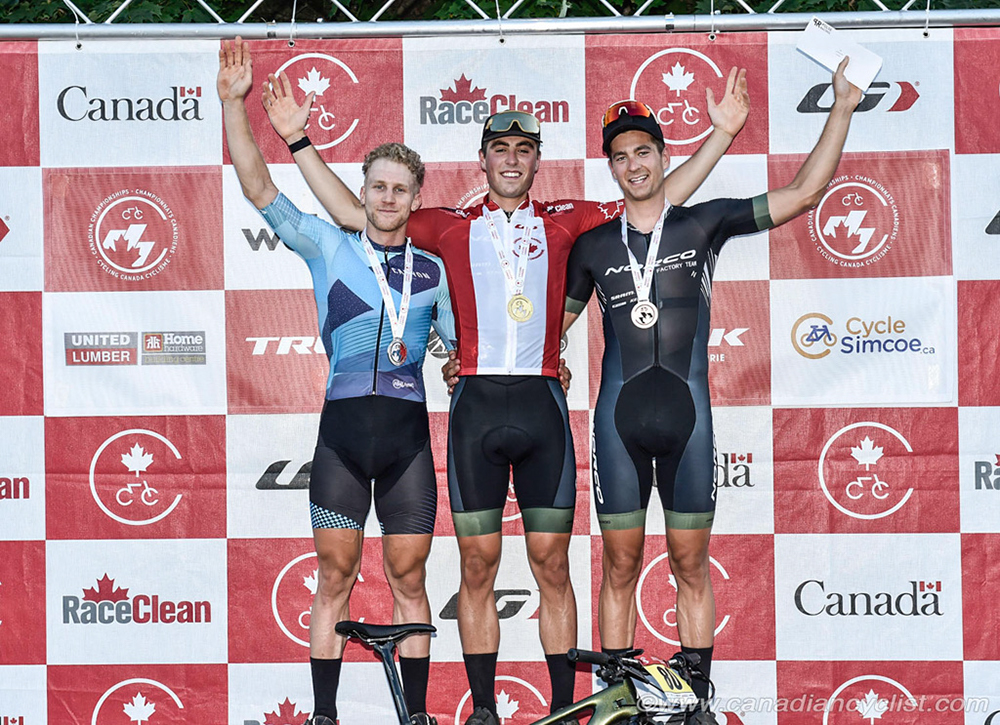 "It was a tough race," agreed Woods. "It was fast, there were a few technical sections and it was very tight racing. But we made it happen in the end. It's a pretty long drag up to that first technical rock section, so I knew that if I stayed on [Quinton's] wheel there would be an opportunity [to pass]. So I hung on his wheel, pushed through on the grass and finished fast to the finish line. I love the short track event, so it means a lot to have the jersey."

Non-championship challenge races were held for the U17 and Junior riders, with CVM Sigma Assurance's Rafaelle Carrier taking the first gold of the weekend in U17 women, and Marin Lowe winning the Junior women's race against Stimulus Orbea team mates Isabella and Ava Holmgren in a sprint. In the U17 men's category Jacob Roy (Ponsse) took the win, and Zorak Paille (Vélo Pays D'en Haut) won the Junior men's race.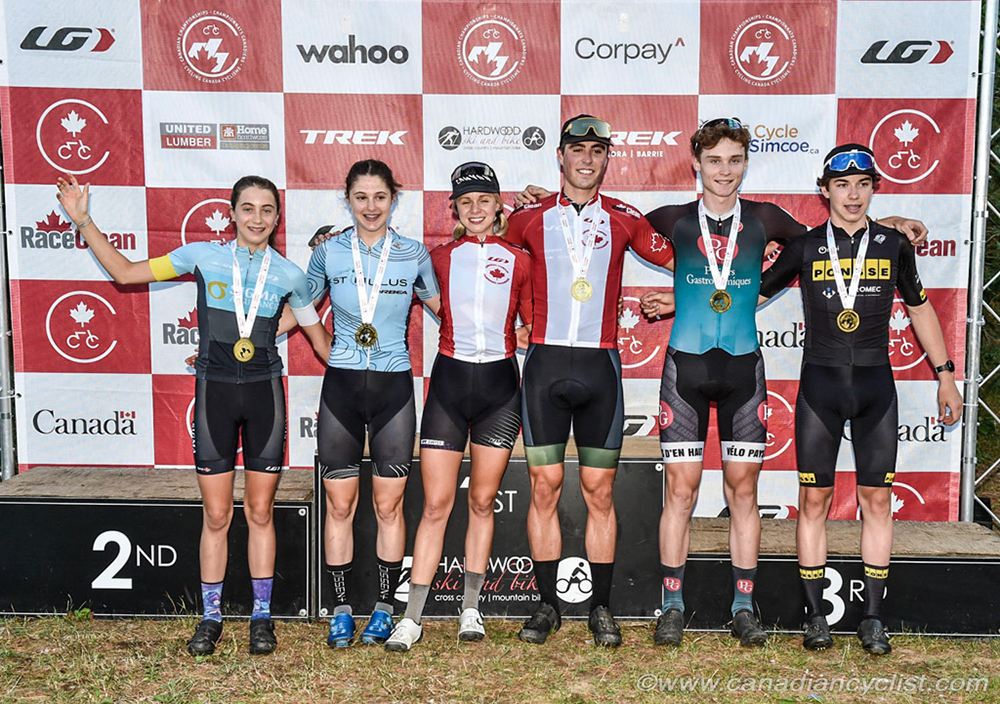 MTB National Championships: XCC results and photos