August 6/22 15:36 pm - Finn Iles Takes First World Cup Victory on Home Soil

Posted by Editoress on 08/6/22

A historic day in Canadian Downhill, with Finn Iles (Specialized Gravity) winning the Elite men's Downhill - his first World Cup win - at the Mont-Ste-Anne World Cup, nine years after his hero Steve Smith became the first Canadian man to do so, all while finishing without a chain. Not to be forgotten in the excitement - his compatriot Jackson Goldstone (Santa Cruz Syndicate) won the Junior men's competition, with a time that would have put him third in Elite men. Also, Gracey Hemstreet (Norco Factory) finished third in Junior women, as did Bodhi Kuhn in Junior men.

World class racing returned to MSA this weekend for the first time since the world championships in 2019. The course is legendary - the longest and most demanding; rough, rocky, dry and dusty. Besides technical skills, a rider has to have the strength and endurance to make it to the bottom of a plus-4 minute run.

Iles set the fastest time in qualifying and, for much of the Final, his time stood ... until Laurie Greenland (Santa Cruz Syndicate) obliterated it by seven seconds with a time of 4:11.955 . No rider could come close to Greenland, with World Cup leader (and third fastest qualifier) Amaury Pierron (Commencal / Muc-Off) and world champion Greg Minnaar (Santa Cruz Syndicate), the second fastest qualifier, both crashing.

So, it was down to Iles, in front of a massive crowd, to bring home a Canadian win. He was ahead by over a second at the first split, but that dropped to a quarter of a second by the second one. Somewhere in there, he dropped his chain, so the rest of the run would be coasting. At the third split he had increased his lead to half a second, and then to 1.1 seconds by the fourth split. However, the final drop in the finish bowl included a pedalling section to the finish line and all Iles could do was tuck. It was enough, as he won by 0.238 seconds.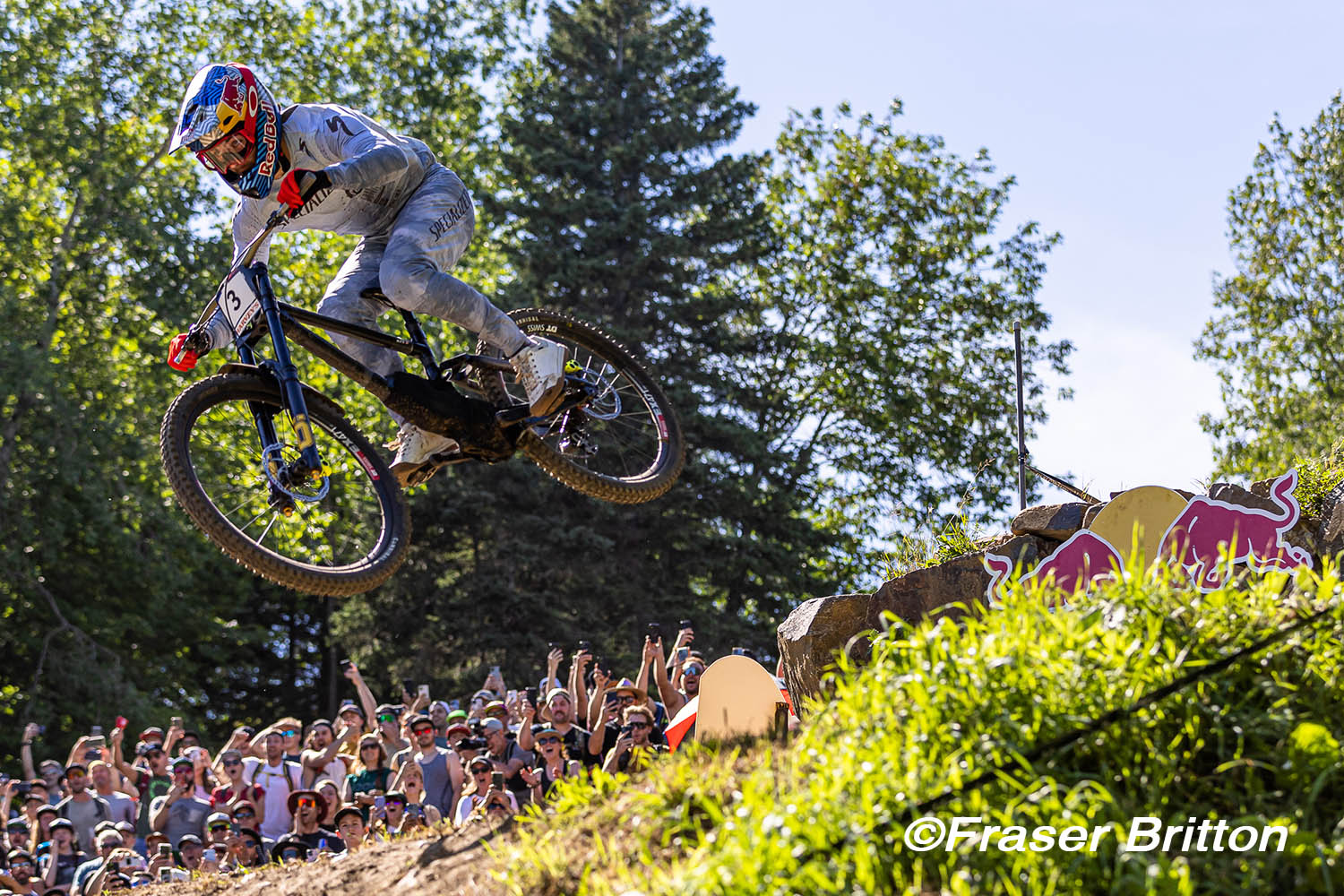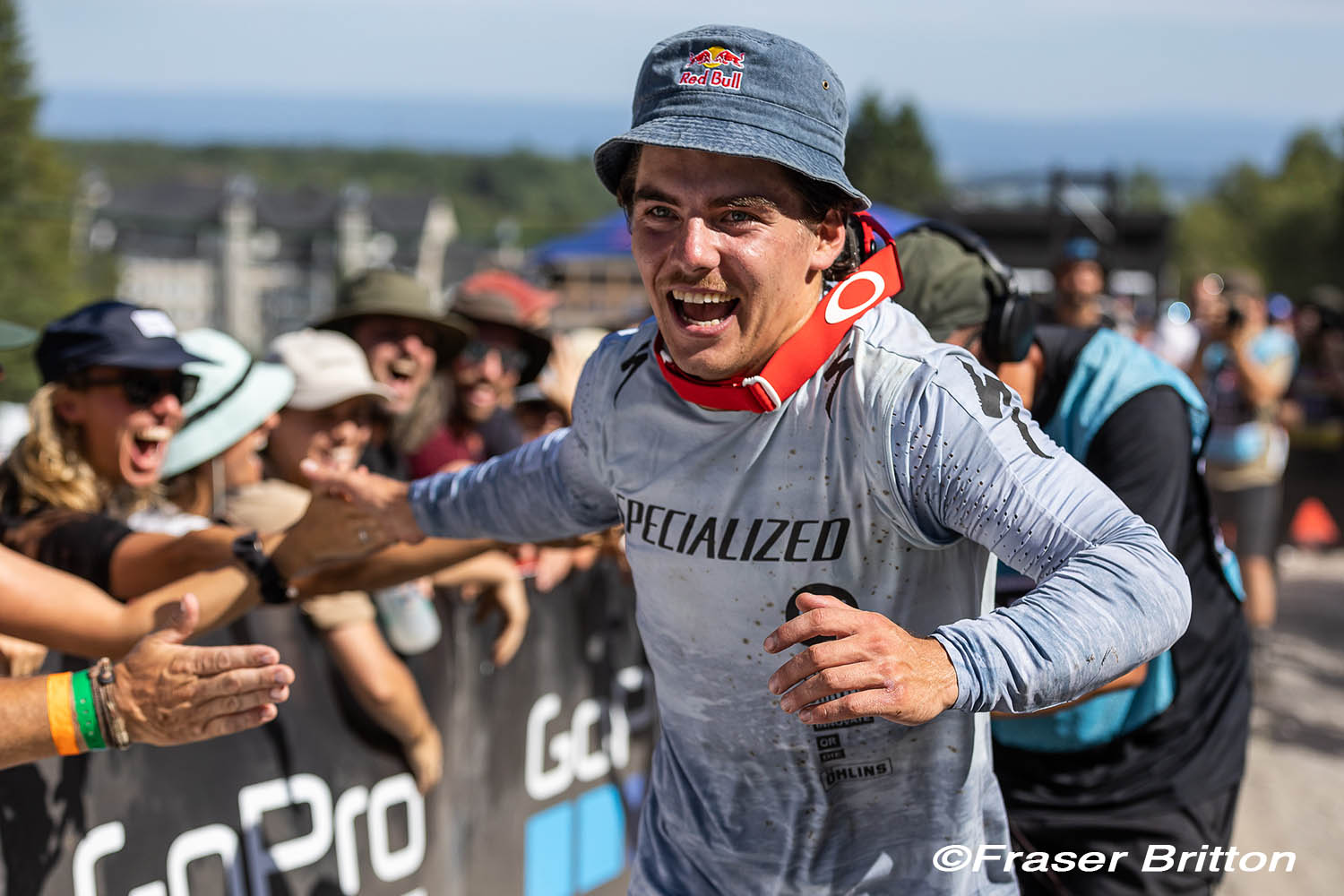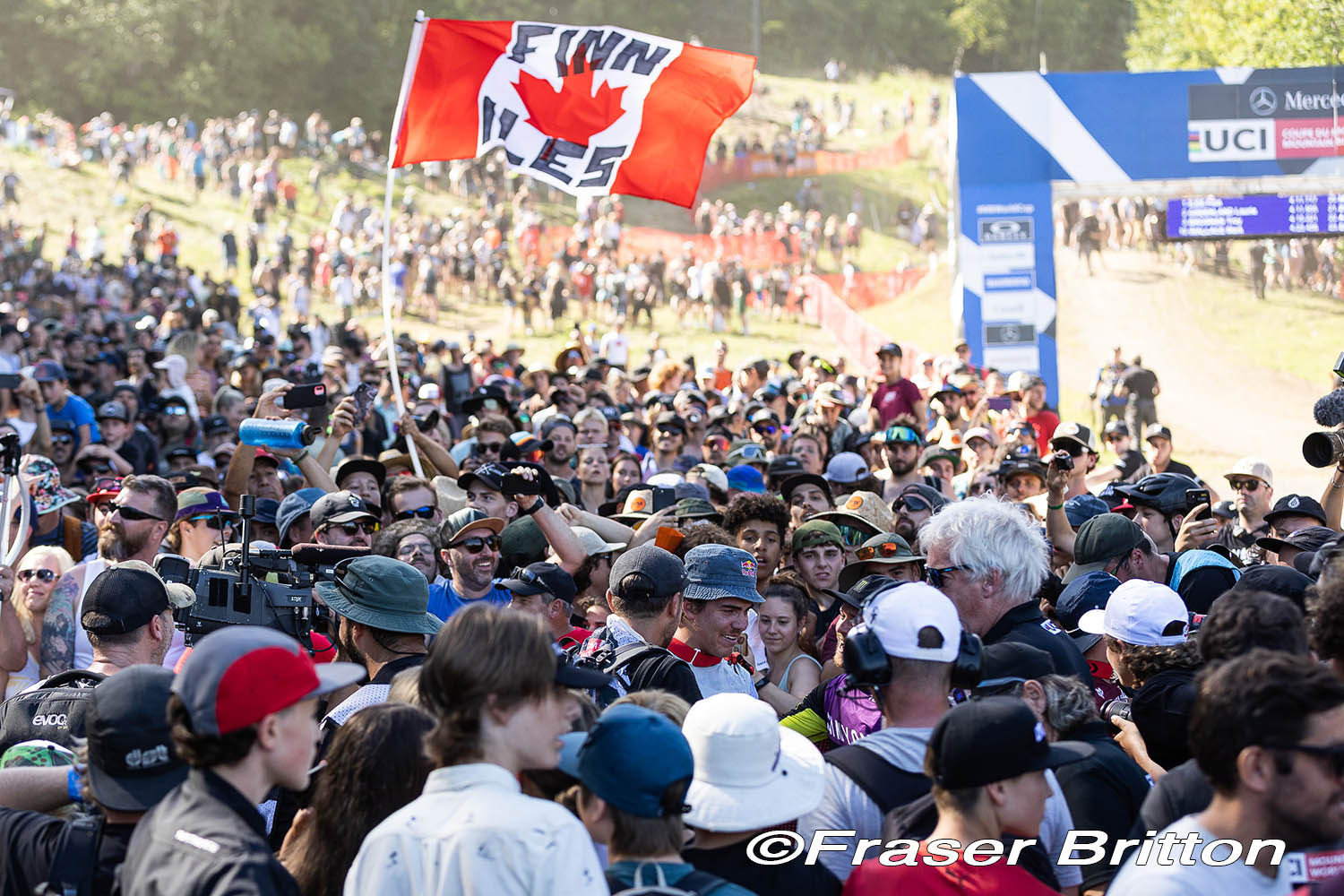 "I really can't believe what just happened," said a very emotional Iles, as the crowd roared behind him. "I was halfway down and my chain fell off ... I was like, 'oh no, I can't just bail', so I pushed the limit. This is the greatest day of my life. To do this nine years after Stevie did it, to be able to win here as a Canadian ... it means so much to me. I don't know ... I want to cry. It's amazing."

"All the Canadian Juniors, all the Canadian riders coming into racing, we were inspired by Stevie and what he did nine years. I'm just following in his footsteps and trying to blaze my own path ... I can't f---king believe it. I'm just going to soak this up as much as I can."

Pierron had a chance to wrap up the title, but now has to wait for the final round in September. He only needs a single point to win the overall, so it's pretty much a foregone conclusion. Iles solidified his second place standing in the Series.

In the Junior categories, both Goldstone and Hemstreet continue to lead the standings, with Goldstone having mathematically won the Junior men's title with one race still remaining, having won five races and finished second in the other two. Hemstreet leads the Junior women by 25 points, and needs a top-4 in the Final to guarantee the title.
Mont-Ste-Anne World Cup: DH Final results