September 8/22 15:34 pm - Antoine Duchesne Announces Retirement

Posted by Editoress on 09/8/22

In an emotional address to the Quebec media one day before the GP Cycliste Quebec, Canadian pro Antoine Duchesne (Groupama - FDJ) announced that he will retire after 15 years of racing, 11 in the pro ranks. Antoine raced in five Grand Tours (2 Tour de France, 1 Giro d'Italia, 2 Vuelta a Espana) and 12 Classics, including Paris-Roubaix and Flanders. He also won the KoM jersey at Paris-Nice in 2016.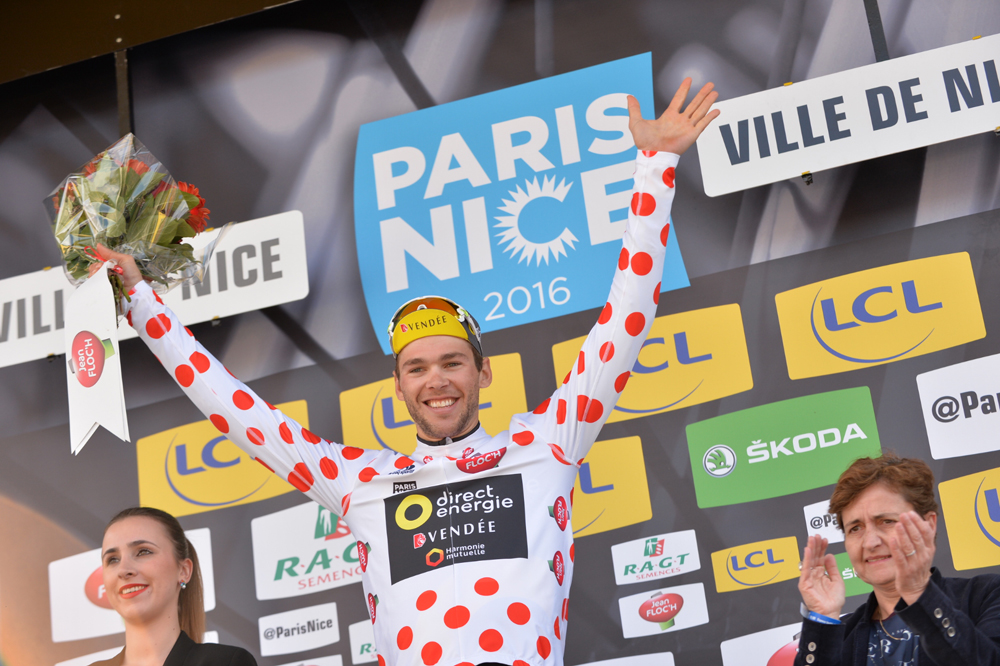 Canadian Cyclist: It is always a difficult decision for an athlete to make - what made you decide that this was the moment? Why now?

Antoine Duchesne: I've thought of it for a bit, and I knew the end was coming for me. I didn't know at the beginning of the year if it would be next year or one more contract, but I was pretty much ready to make an end to it in the close future. With the birth of my first child, it didn't make any sense to carry on for one more year, two more years ... being alone, leaving my wife alone with the kid. For me it didn't make any sense. It felt like that to carry on one more year would be choosing cycling over my family, and I couldn't make that choice. I still love racing, and I still love riding my bike. But there are a lot of aspects of the sport that I am tired with, and I didn't want to go through that anymore.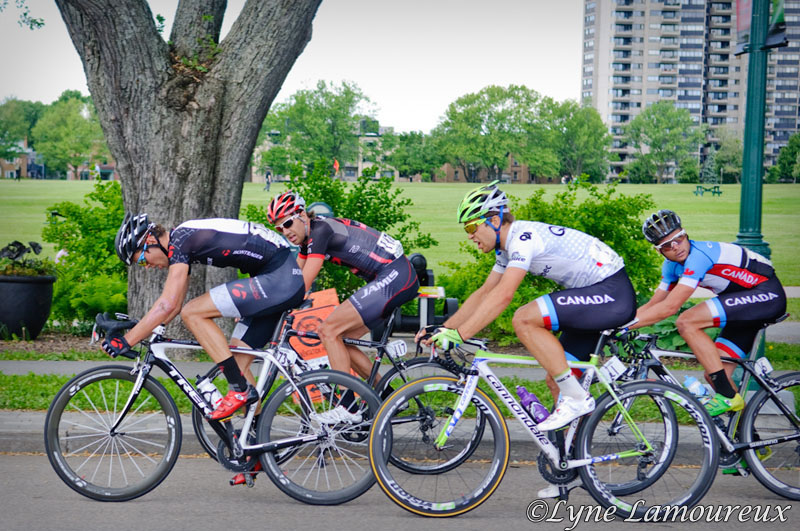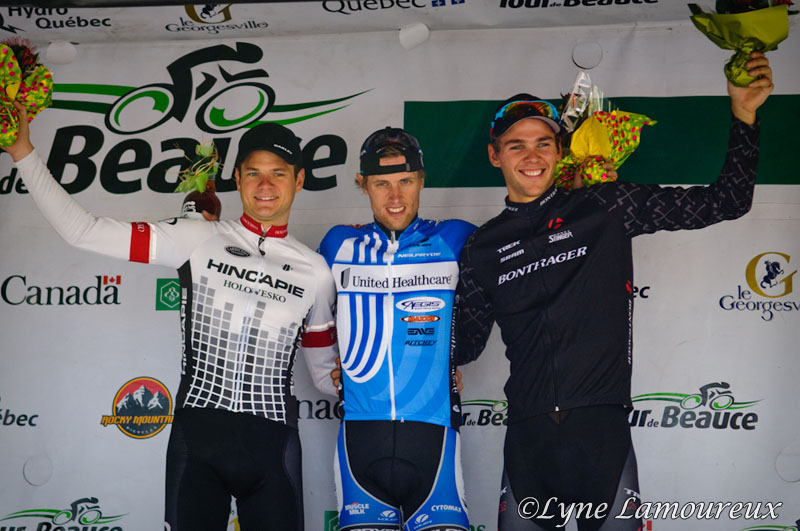 Stage 5, Tour de Beauce 2013
CC: So are you retiring this weekend after Montreal, or are you retiring at the end of the year?

AD: Well, with my body at the moment (broken hand) that's a bit unknown. I think we'll see how the weekend goes, how the hand goes. I think I'll be fine with the adrenalin and everything for the weekend. I managed the last two weeks to keep riding and trying to keep in shape. I have lots of pain everywhere, and I'm not sure how long it is going to last. Right now, I'm giving it all for the weekend, so we'll see. Technically, I'm supposed to race the Italian races in October. If I'm alright, I might go back for the Italian races, but Montreal might be the last one.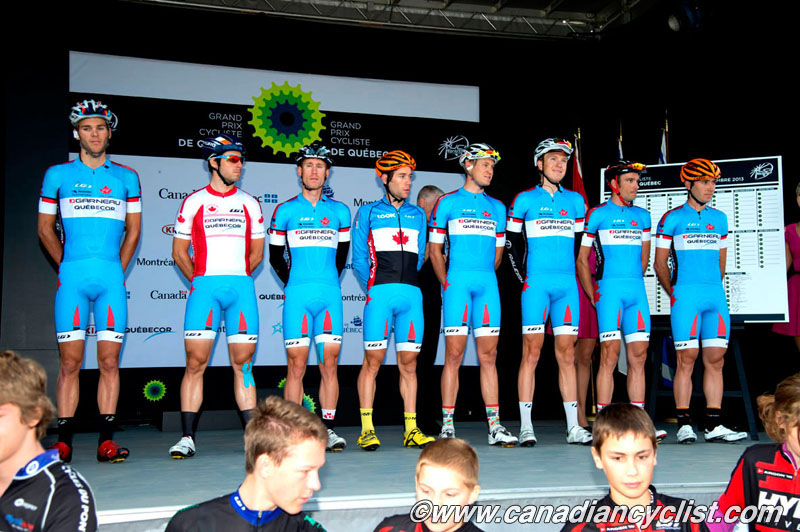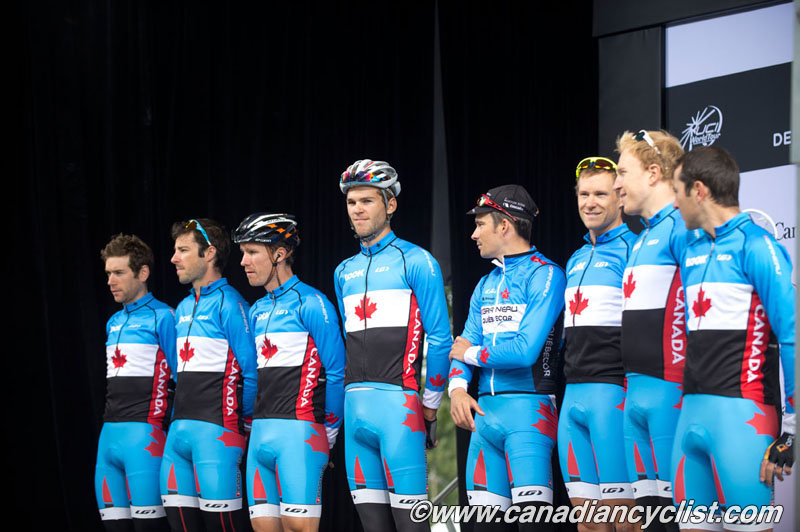 2013 with Team Canada at GPCQM
CC: So you won't know until you know...

AD: Exactly! Let's just say for sure that it will be at the end of 2022.

CC: I have two questions I always ask a retiring athlete. The first one is - For you, what are the moments that you look back at and say 'these are my big moments'?

AD: Definitely not the biggest wins for me, because I didn't have many ... pretty much none. It's the people, the laughs we had in training camps. The friends I've made and the trips and the hustle I had to do for so many years .... there's so many little things that marked me.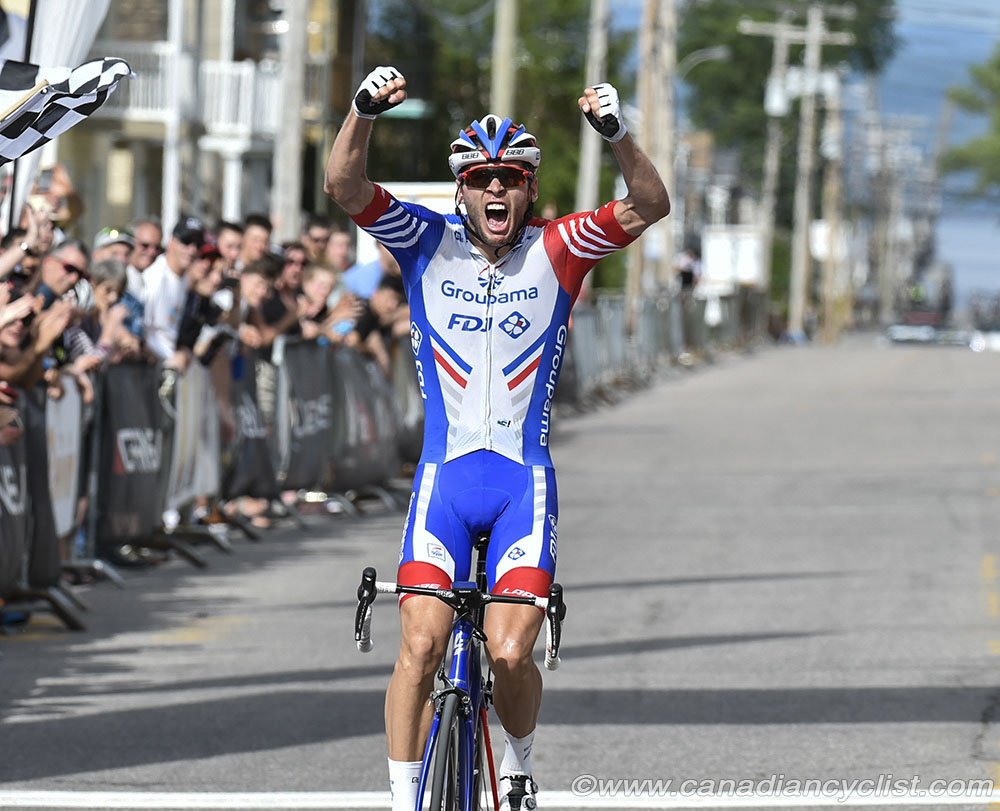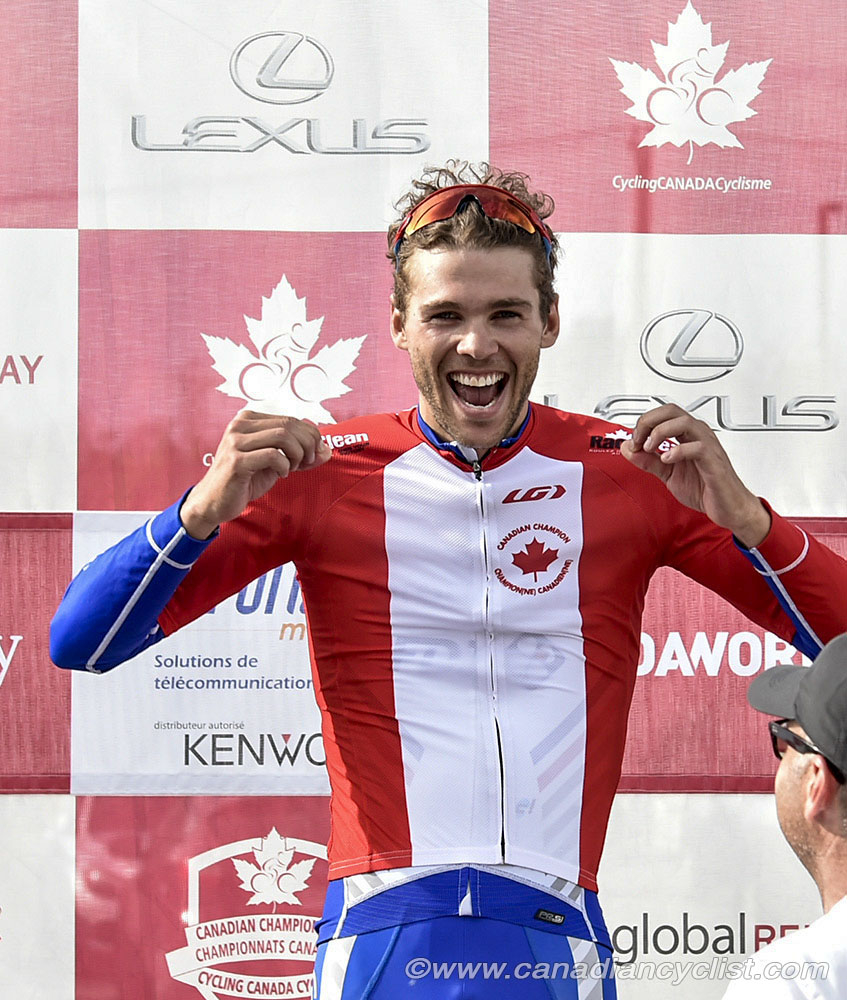 National Road Champion, 2018
Sports wise, for sure the Tour this year is pretty much the highest high I've ever had (team leader David Gaudu finished fourth overall, Duchesne was 61st overall). It was beautiful the way we rode that Tour, and the energy we had and the performance we made. It was incredible, and to have my whole family at the finish .... it was really special. Definitely this Tour was quite amazing for me.

CC: The other question isn't really regrets, it's more like missed opportunities, 'I wish...'. Anything like that?

AD: Sometimes I wish that I had been more serious or taking more care of myself when I started being a pro. And I might have saved myself some trouble along the way. But it's those hard moments that I had that made me evolve, and made me become the person that I am right now. And right now, I wouldn't want to be anything else.

Those hard times are part of it, and I don't regret them at all. But, if I could give advice to kids right now, I'd tell them to be more careful .... you don't see it when you are 20, but after a few years and a few crashes, everything starts to be more complicated. And it might be too late by the time you start struggling for real. So you could save yourself some hard times.

CC: So what's next? Have you figured that out?

AD: That's the game - I don't want to know yet! I want to enjoy it and for the next year I want to absorb the last 15 years and be open for opportunities. I don't want to put myself into a plan yet because I don't want to miss out on opportunities. I don't know my life without cycling, so I want to learn how to live without that, and see where that takes me.

For now, I think we'll stay for a year in Europe; we haven't had the chance to enjoy our new place in the Alps, with COVID and the pregnancy, so we want to enjoy the place. But then I think we will come back to Montreal in a year or so.