September 19/22 13:23 pm - Location & Schedule for CX Nationals Announced

Posted by Editoress on 09/19/22

Cycling Canada has announced the location of the 2022 Cyclo-cross National Championships, which will take place on November 25-27, in Saanich, British, Columbia, on Vancouver Island. These will be the first 'Cross Nationals since 2019, with the previous two years supposed to take place on the Island (Langley / Bear Mountain), but cancelled due to the pandemic. The last time the Nationals were held on the island was 2006 in Nanaimo.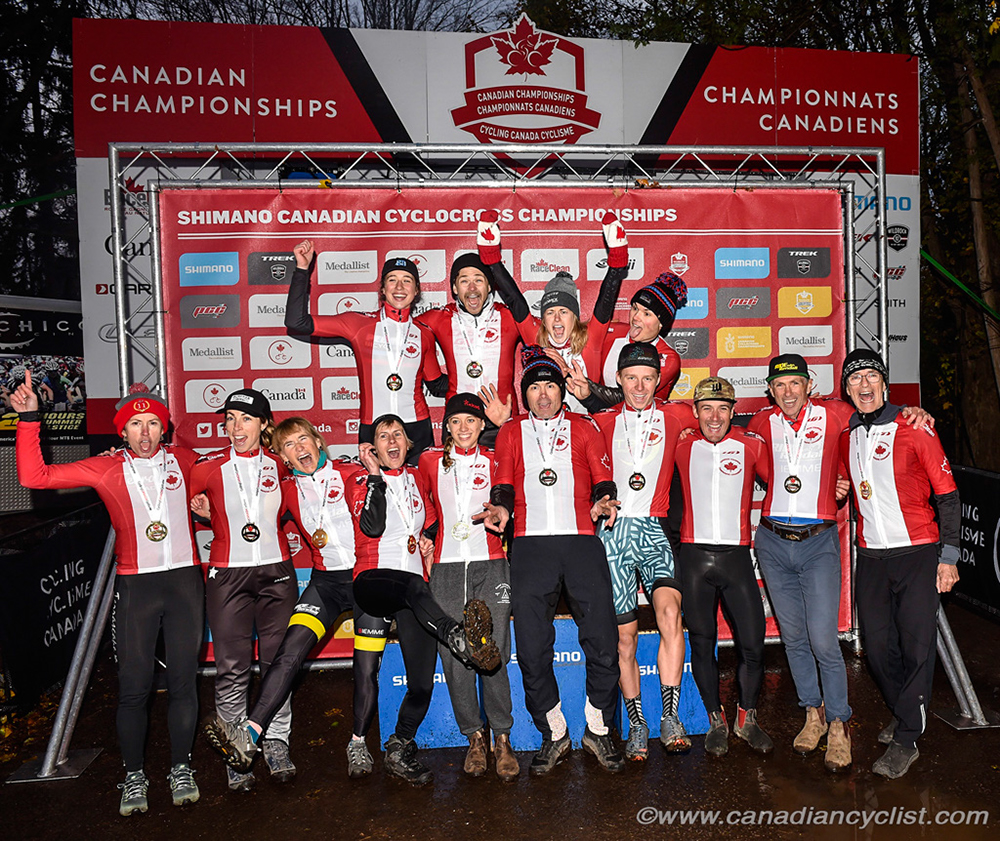 All National Champions from 2019
"After 2 long years of having no championship, we feel this is the year to finally make it happen," said race director, Jon Watkin. "We had originally planned to host in 2020 but that went sideways due to Covid-19, and then when we tried again for 2021, we were hit with a double whammy of bad weather and Omicron. It is said that 'Three times is the charm', so we are all in to make this an awesome event."

One major change is that the event has been moved to Layritz Park in Saanich, which is located just north of downtown Victoria. The park has had past cyclo-cross races including the very popular Tripleshot Cross Fondo and features varying terrain and excellent spectator viewing opportunities.
For the district of Saanich, it is the first major national sanctioned cycling event that has been hosted since the Mount Tolmie Road Race in 2000, which was spawned as a legacy of the Commonwealth Games in 1994.

"I'm thrilled Saanich will welcome the Lazer Canadian Cyclo-Cross Championships to our community this fall," said District of Saanich Mayor Fred Haynes. "Hosting this event offers many benefits for our local businesses including an uptick in tourism with the many competitors and spectators visiting us for this exciting weekend race.".

"We are super supportive of these kinds of events that bring national attention to the Greater Victoria Region," said Keith Wells, Executive Director of the Victoria Sport Tourism Commission. "It also shows that hosting high level sporting events can be attained by all municipalities and can bring enormous economic and social benefits."

The event schedule combines family friendly activities for kids, fun races for enthusiasts, and high-performance racing for elites, juniors, U23, and Masters.

On Friday, November 25th, the course will be available for pre-riding by all racers and will also feature some night-time single speed cyclo-cross racing with the Broad Street Cycles "Blackout CX".

The Lazer Canadian Cyclo-Cross Championships take place the following day, on November 26th, and will highlight the Elite, Junior, U23, and Masters Championship events, while also offering "Sportif" races for beginners.

Sunday's racing will feature the Trek Bear Crossing Grand Prix UCI C2 International races, where Canadian and International racers will be racing for valuable World Ranking UCI Points. Age group races will also be included to extend the racing action for youth and offer additional ranking points for Masters.

Registration will be open late September and a first draft of a Technical Guide will be made available as well.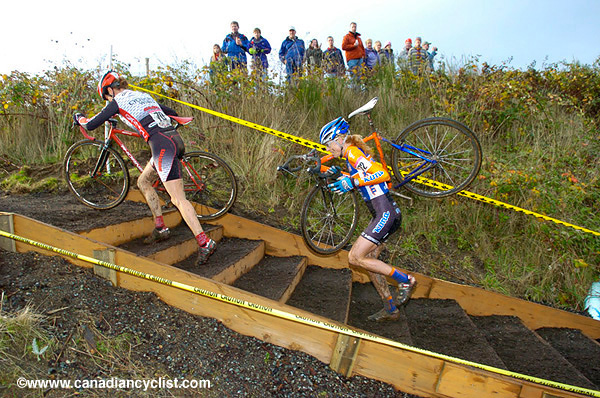 2006