October 6/22 9:05 am - 2022 Hall of Fame Inductees Announced

Posted by Editoress on 10/6/22

Five new members will be inducted into the Canadian Cycling Hall of Fame on October 29th in Ottawa, ON, as part of Cycling Canada's Annual Conference. Tara Whitten, Patrice Bonneau, Ron Hayman, and Archie McEachern will be inducted as athletes, while Tour de l'Abitibi will be recognized for their tremendous achievements as builders.

The Canadian Cycling Hall of Fame was created in 2015 to recognize outstanding achievement and contribution to the sport of cycling by both athletes and builders. With this induction, the Hall of Fame will count Thirty-two members, including twenty-six athletes and six builders. [Note: Our editor is a member of the HoF Committee]

No stranger to high performance competition, Tara Whitten is a dual Olympian and Olympic medallist, having competed for 13 years in cross-country skiing before switching over to track and road cycling. By 2009, Whitten had already become an elite rider and won silver at the Track World Championships. She quickly made a name for herself, becoming World Champion in both the Omnium (2010 and 2011) and Points Race (2010). She won four medals at the 2010 Commonwealth Games (one gold and three bronze) in both track and road, and was named Canada's Closing Ceremony flag bearer. Whitten made her Olympic debut at London 2012, where she won bronze as a member of the Team Pursuit squad.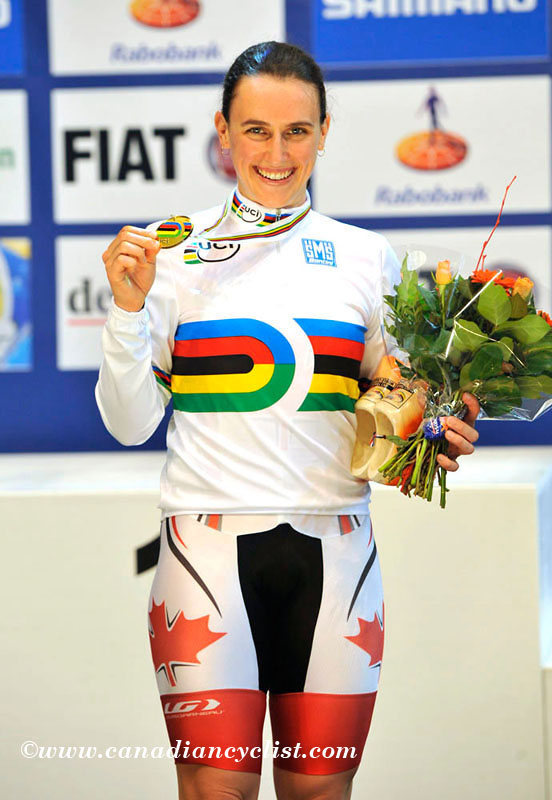 Tara Whitten
At an early age, Patrice Bonneau was involved in para-sport, after having his right foot amputated at the age of three. In 1987, he bought his first racing bike, with sights set on the 1992 Paralympic Games in Barcelona. Bonneau won his first international race qualifying him for the Barcelona Games where he went on to win a gold medal. In 1994, he won gold in the road race at the World Championships on Belgium and distinguished himself on the track, setting a world record in the 1000m time trial. Bonneau ended his cycling career in 1997 after the 1996 Atlanta Paralympic Games, where he won his second Paralympic medal, a bronze in the road race.

As one of the first Canadian cyclists to turn professional in the late 1970's, Ron Hayman inspired future Canadian cyclists that followed. Hayman made his Olympic debut in Munich at the 1972 Olympics in the Individual Pursuit, followed by participating at the 1976 Olympics in the Team Pursuit. He raced as a professional from 1979 through to 1988, best known for his time with the 7-Eleven Cycling Team. Hayman has many career highlights, winning three straight Gastown Grand Prix races, four stage wins in the Coors Classic, and winning the 1979 Tour of Ireland.

Archie McEachern (1873-1902) was a Canadian track cyclist and in 1900 became world champion in the 25-mile Championship race in Boston. He won many races in Toronto before seeking greater glory in Philadelphia in 1899. In 1902, he broke the world indoor bicycle record for 5 miles behind a motor-paced vehicle. While training at the Atlantic City, NJ, velodrome, prior to its official opening, McEachern was injured when the bike's drive chain broke and he died shortly thereafter.

The Tour de l'Abitibi was created in 1969 and is now an international cycling race, welcoming 150 riders annually for an intense stage race competition. This is the sole UCI Junior Nations Cup in the Americas, and attracts riders and teams from around the world. Many renowned cyclists, including Hall of Fame member Steve Bauer, participated in the Tour de l'Abitibi before they launched their professional careers.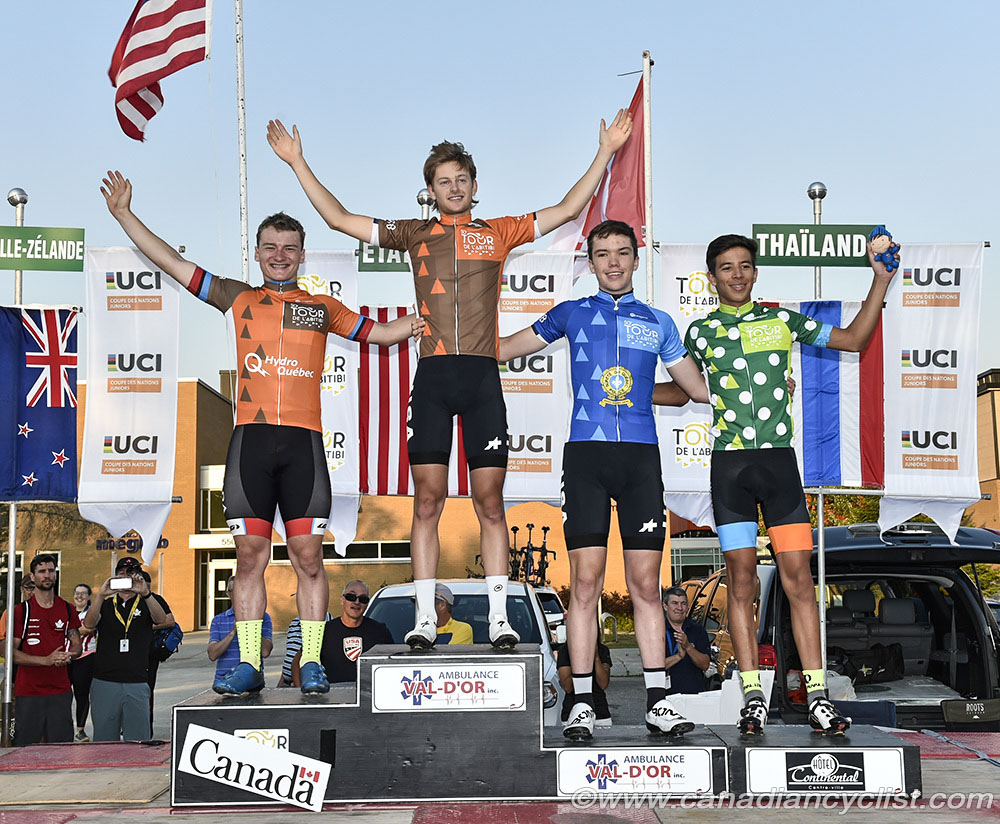 Tour de l'Abitibi
Tickets for the 2022 Canadian Cycling Hall of Fame Event can be purchased HERE. Proceeds from all ticket sales will go towards supporting the National Capital Region Cycling Bursary