October 6/22 13:26 pm - Team Canada Squad for Track Worlds Selected

Posted by Editoress on 10/6/22

Although there has been no official announcement for the members of the Canadian team that will compete at the Track World Championships next week in St-Quentin, France, selection documents identify the riders who will represent Canada.

On the Sprint side there are absolutely no surprises, with the core group of six riders that attended Commonwealth Games and Pan Am Championships joined by two development riders. On the women side, it is Olympic Sprint champion Kelsey Mitchell, Olympic bronze medallist Lauriane Genest, Sarah Orban and Jackie Boyle. Mitchell will do all four Sprint events [Team Sprint, Sprint, Keirin and 500m TT], Genest will do all but the 500m TT, Orban all but the Keirin, and Boyle will compete in the Keirin and be the alternate for the Team Sprint, Sprint and 500m TT.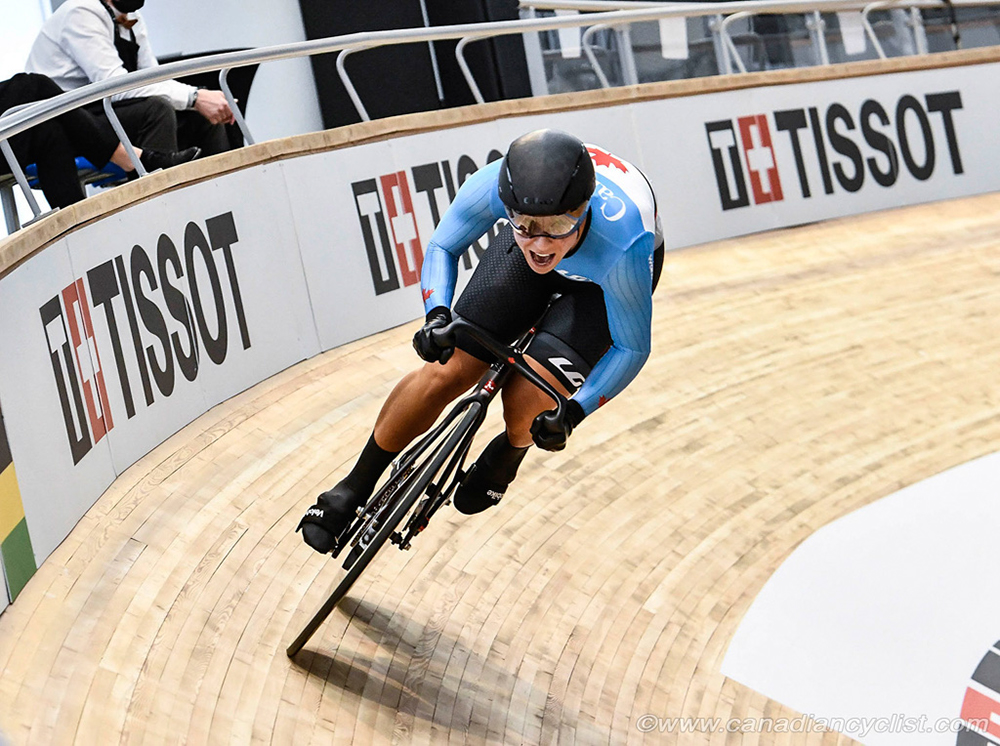 Lauriane Genest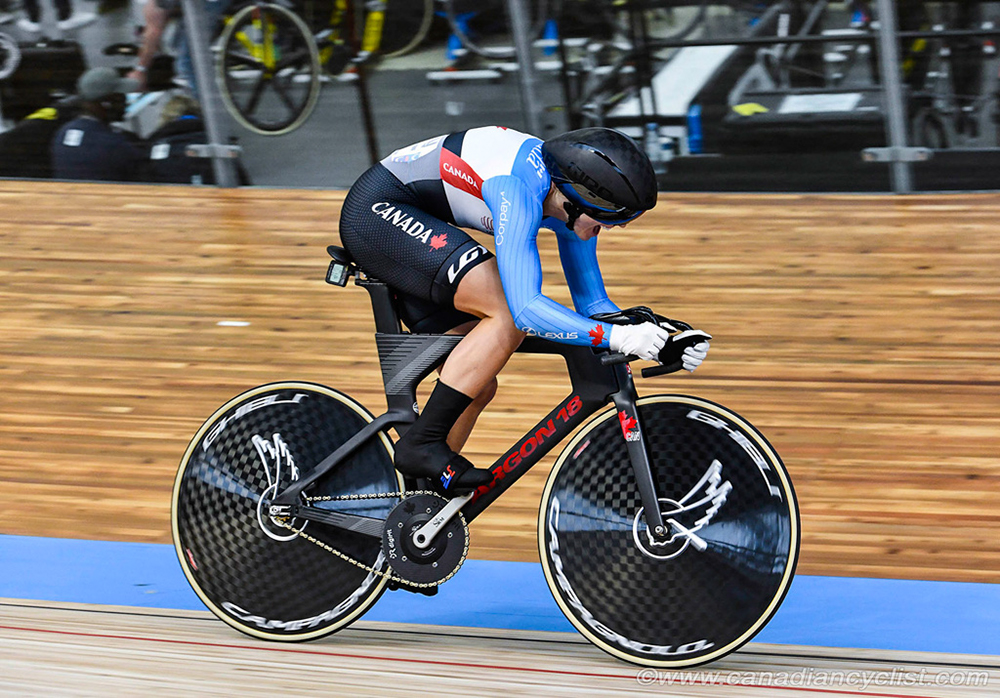 Kelsey Mitchell
For the men's sprint events it will be Nick Wammes, Ryan Dodyk, Tyler Rorke and James Hedgcock. Wammes will compete in the Team Sprint and Sprint, Dodyk in the Team Sprint and 1000m TT, Hedgcock in the Keirin and 1000m TT, and Rorke in the Team Sprint. Hedgcock is the alternate for Team Sprint and Sprint, with Dodyk the alternate for the Keirin.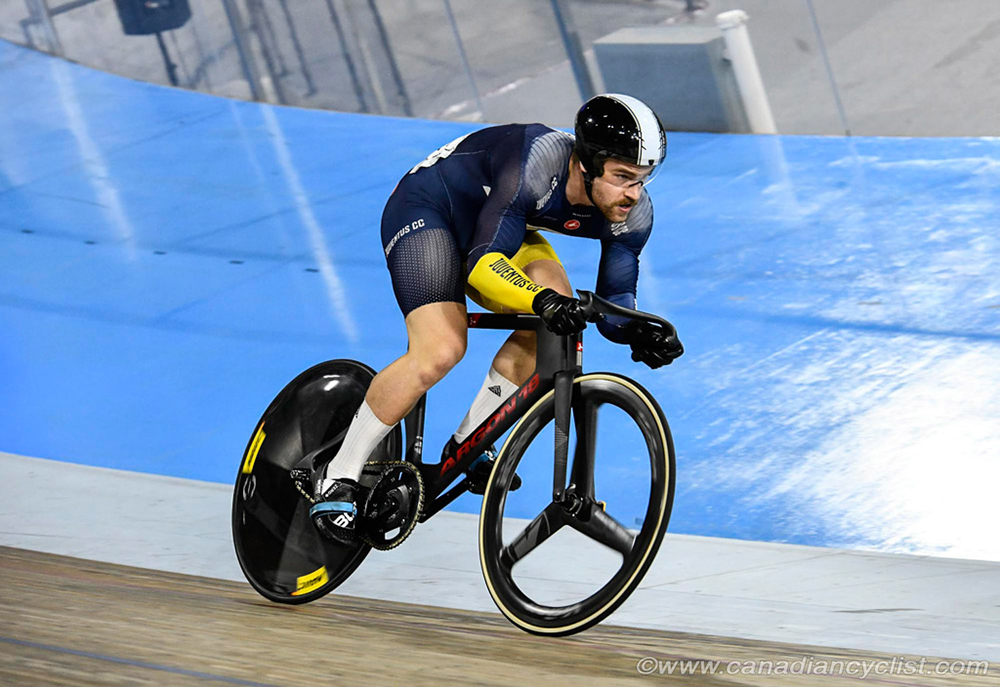 Ryan Dodyk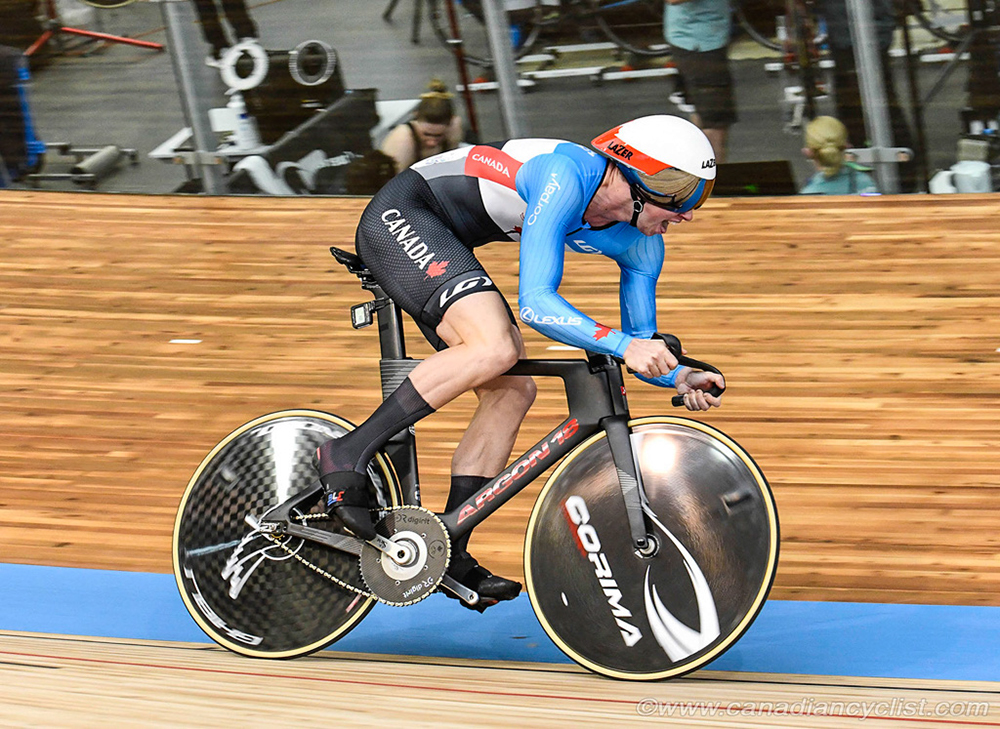 Nick Wammes
In the Endurance events, Canada is taking four women and six men. Two women who met selection criteria are injured - Ngaire Barraclough and Ariane Bonhomme. The four women selected are Erin Attwell, Maggie Coles-Lyster, Sarah Van Dam and Ruby West; all four will compete in the Team Pursuit. Coles-Lyster will also ride the Madison, Omnium, Points and Scratch. Van Dam will also race the Individual Pursuit, Madison and Elimination, while Ruby West will compete in the Individual Pursuit.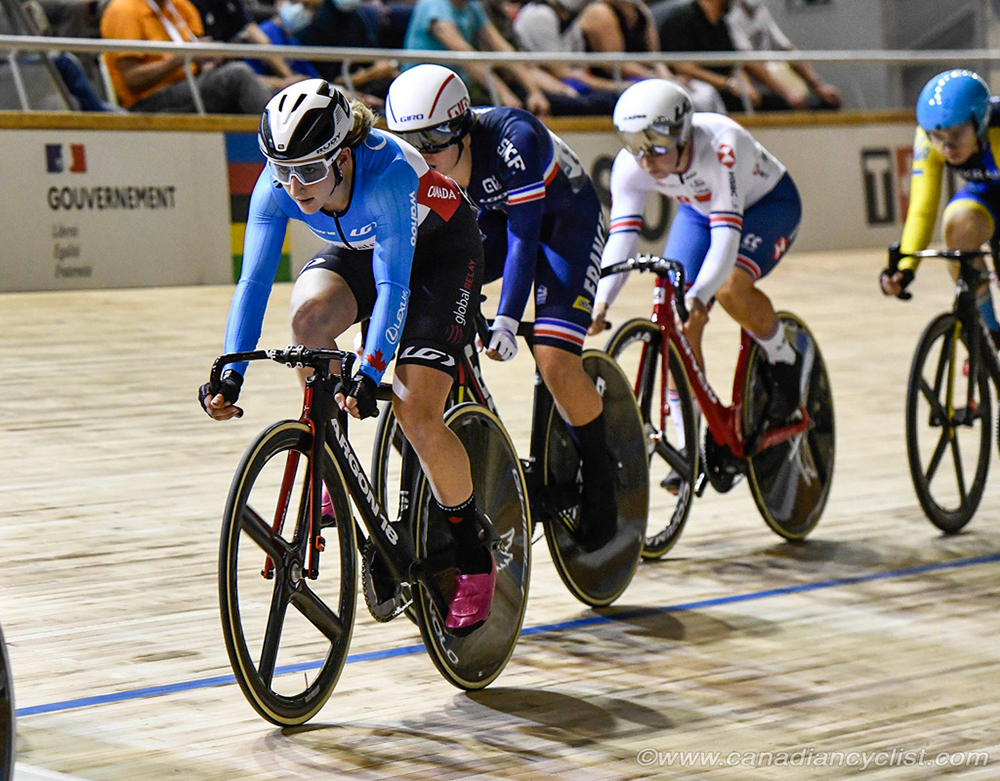 Maggie Coles-Lyster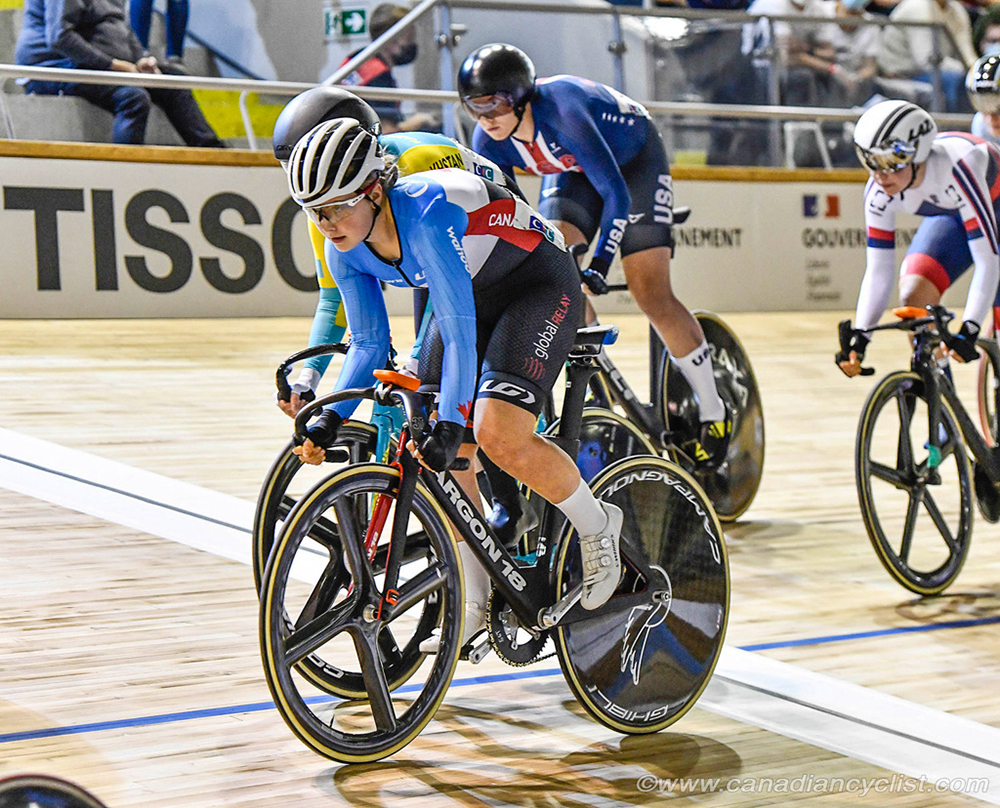 Sarah Van Dam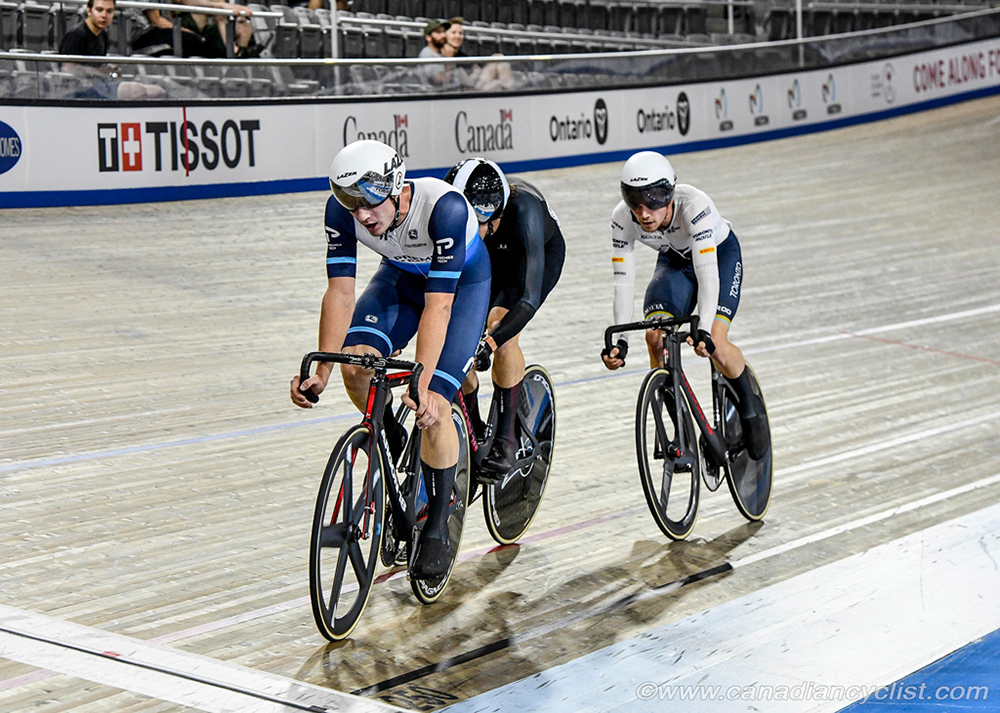 Dylan Bibic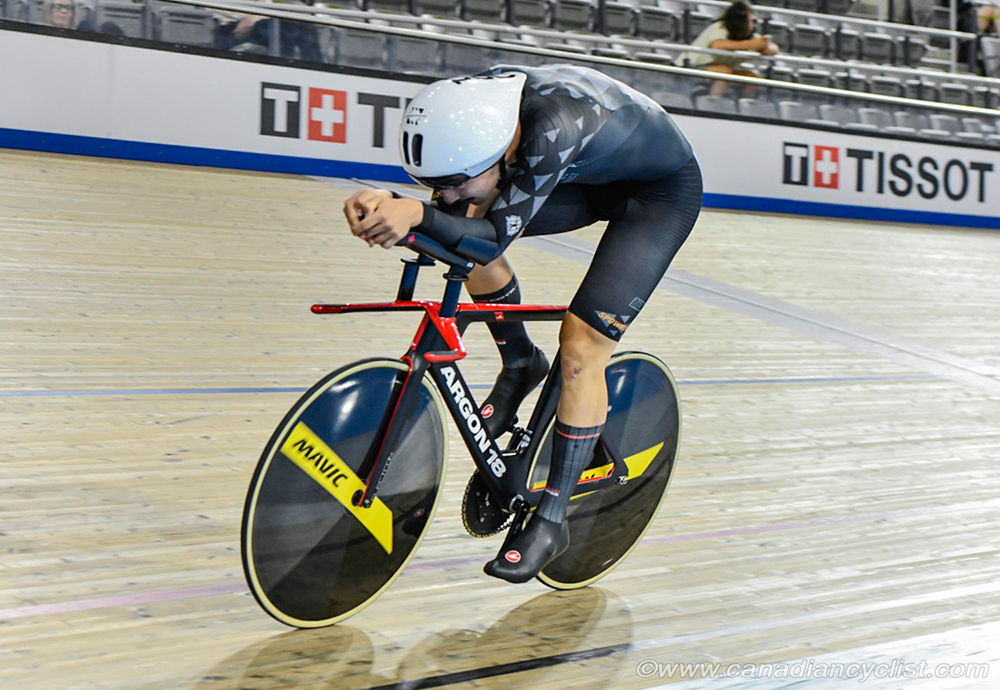 Carson Mattern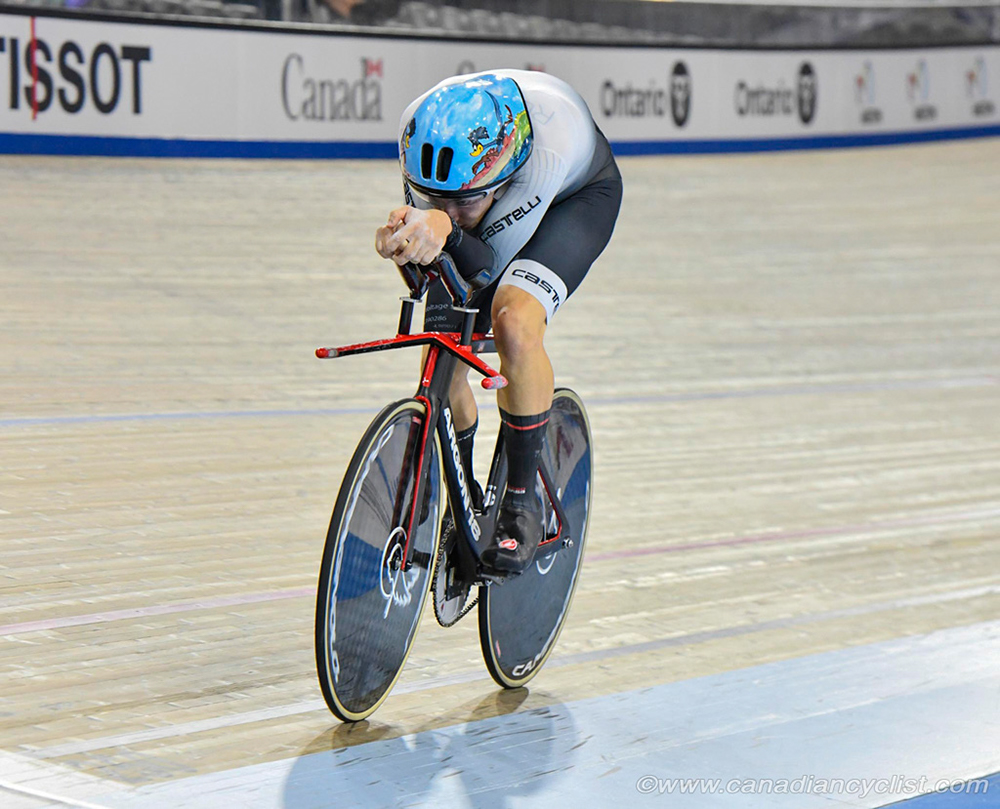 Mathias Guillemette


On the men's endurance side, Canada has Dylan Bibic, Evan Burtnik, Chris Ernst, Mathias Guillemette, Carson Mattern and Sean Richardson. This is one more rider than usual because Bibic received an automatic spot in the Elimination after winning the Pan Am title. All six are listed for the Team Pursuit, although it is quite likely Bibic won't race in it because he is doing four of the mass start events - Madison, Elimination, Omnium and Scratch. Guillemette is racing the Madison and Points, while Ernst and Mattern will race in the Individual Pursuit.

Sprint Women
Jackie Boyle - Keirin
Lauriane Genest - Team Sprint, Sprint, Keirin
Kelsey Mitchell - Team Sprint, Sprint, Keirin, 500m TT
Sarah Orban - Team Sprint, Sprint, 500m TT

Sprint Men
Ryan Dodyk - Team Sprint, Sprint, 1000m TT
James Hedgcock - Keirin, 1000m TT
Tyler Rorke - Team Sprint
Nick Wammes - Team Sprint, Sprint

Endurance Women
Erin Attwell - Team Pursuit
Maggie Coles-Lyster - Team Pursuit, Madison, Omnium, Points, Scratch
Sarah Van Dam - Team Pursuit, Individual Pursuit, Madison, Elimination
Ruby West - Team Pursuit, Individual Pursuit

Endurance Men
Dylan Bibic - Team Pursuit, Madison, Elimination, Omnium, Scratch
Evan Burtnik - Team Pursuit
Chris Ernst - Team Pursuit, Individual Pursuit
Mathias Guillemette - Team Pursuit, Madison, Points
Carson Mattern - Team Pursuit, Individual Pursuit
Sean Richardson - Team Pursuit