October 17/22 8:14 am - Track World Championships Day 5 report and photos

Posted by Editoress on 10/17/22

Day 5 of the Track World Championships in Saint-Quentin en Yvelines, France, saw Canada compete in four events. The top result of the day was Kelsey Mitchell finishing 11th in the women's Keirin. In other results, Maggie Coles-Lyster was 12th in the Points Race and Dylan Bibic/Mathias Guillemette were 13th in the men's Madison. Bibic also competed in the Elimination Race, finishing 24th.

Probably the youngest team in the Madison, Bibic and Guillemette staved off being lapped by the leaders until less than 30 kilometres remained in the 200 lap race, which was raced at an incredible average speed of 58.65 kilometres per hour.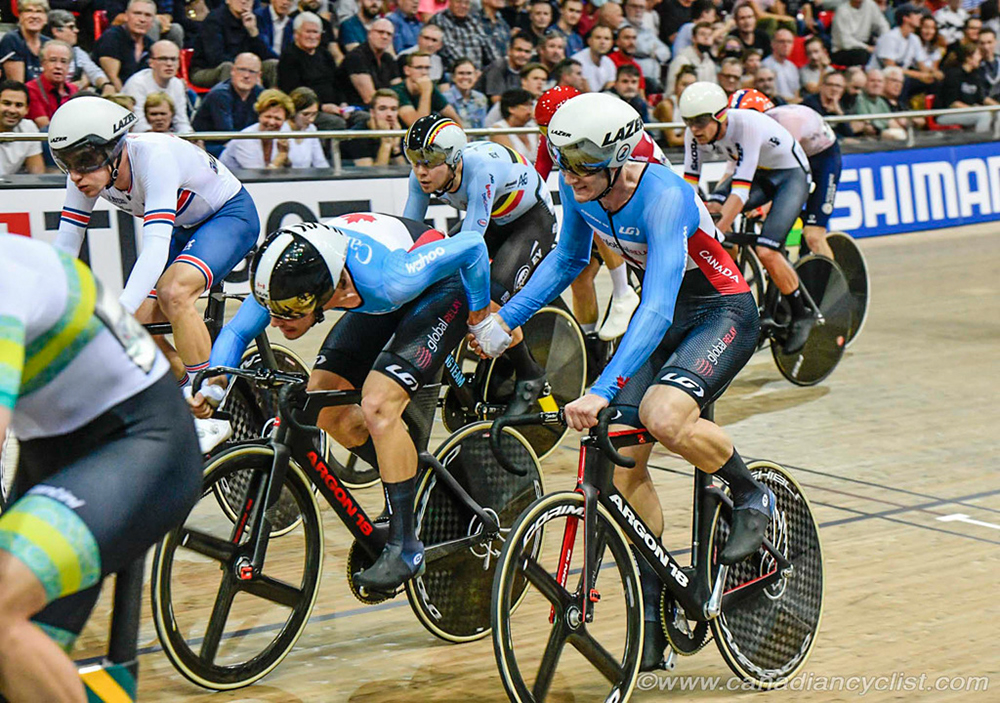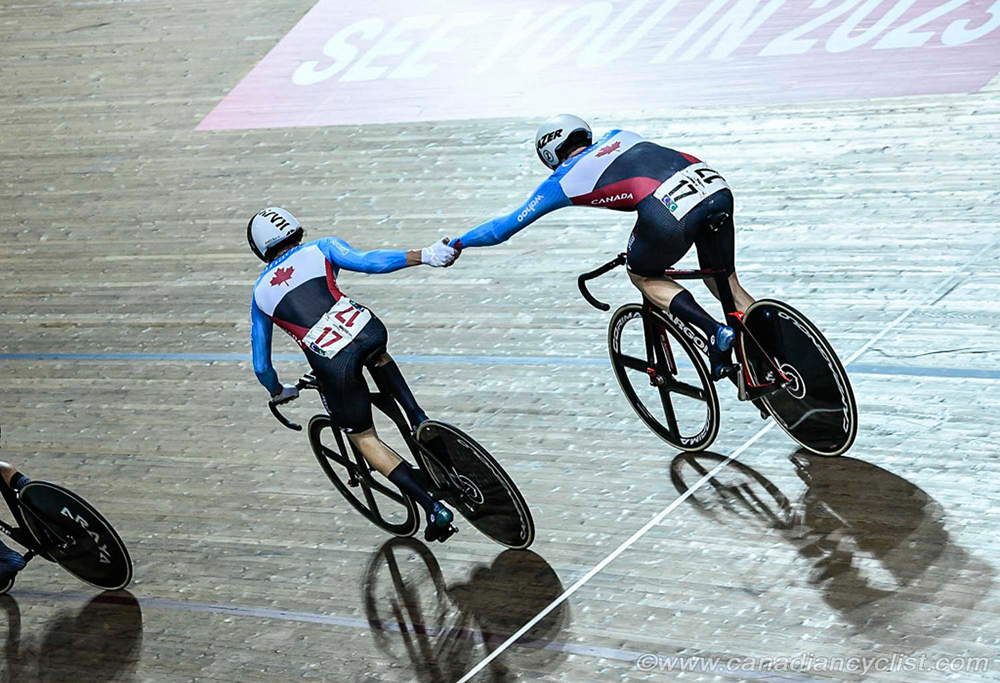 "This race was a big goal for us," says Guillemette. "We both love the Madison and was amazing to race it at the highest level. Finishing this insanely fast race means the world to me. It's our first step into the world scene and I think it's very promising."

Bibic took the start of the Elimination to gain valuable UCI ranking points for Canada, but was immediately eliminated.

In the Keirin, Mitchell qualified straight through to the second round in her first ride, while Jackie Boyle joined her through the Repechage. Lauriane Genest was unsuccessful in making it past the Repechage.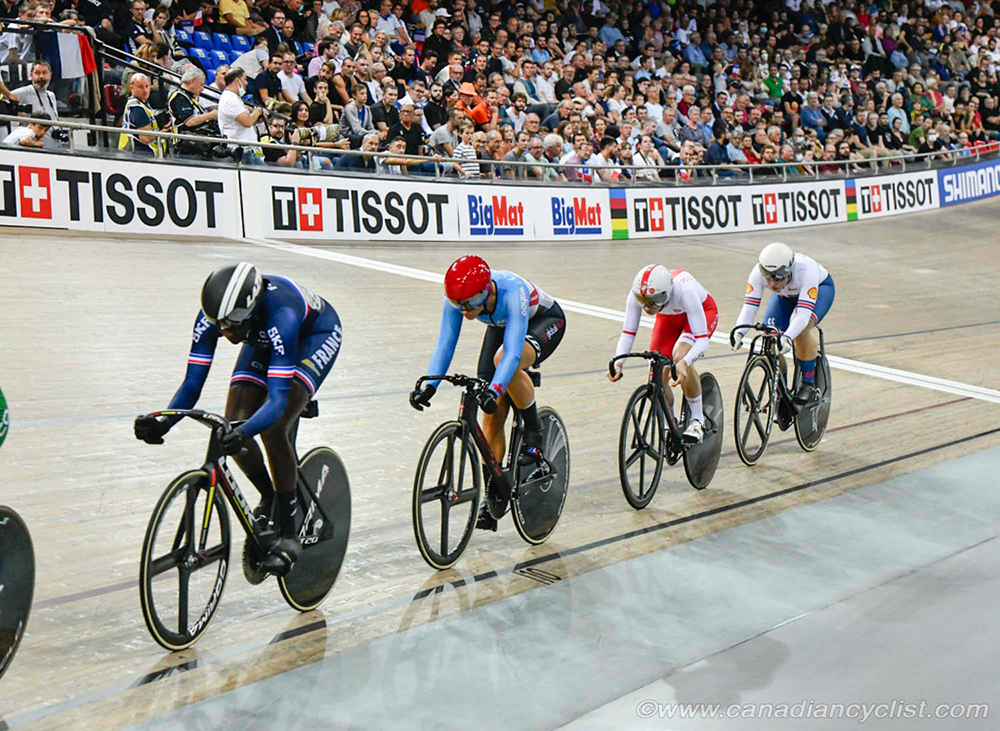 Women Keirin: Round 1 and Repechages

Women Keirin: Quarter, Semi and Finals
"Sadly the legs weren't where this needed to be at this Worlds," says Mitchell. "Tried my best today and was happy to get four good efforts in and finish 11th. Ready to get back to training and use what I have learned here to better me as an athlete. So proud of the entire team, a lot of very incredible performances and it is very motivation to see!"
Day 5 photo galleries
Women Keirin: Round 1 and Repechages

Women Keirin: Quarter, Semi and Finals

Women Points race

Men Madison

Men Elimination race

Men Sprint Final
Previous Days
Track World Championships: Day 1 results and photos
Track World Championships: Day 2 report
World Champion Dylan Bibic Interview
Strong Performances by Team Canada on Day 3 of Track Worlds
Track World Championships Day 4 report