January 3/23 15:53 pm - Marie-Claude Molnar - An Awesome Journey

Posted by Editoress on 01/3/23

Marie-Claude Molnar, one of Canada's most decorated para-cyclists, retired in 2022 after the Para Road World Championships in Baie-Comeau, Quebec, last Fall.

Molnar finished twice in the top-5 at her final world championships, where she was the defending world champion in both the road race and time trial for the C4 category. She also won a world title in the Scratch Race at the 2017 Worlds (bronze in 2018), and silver at the 2010 and 2013 Road world championships. She won a Paralympic bronze medal at the 2012 London Games in the Time Trial, won multiple World Cup medals and a World Cup title, and 30 national titles on the road and track.
Interview begins below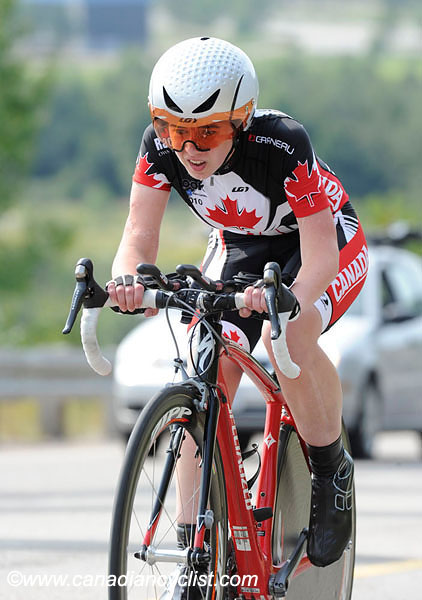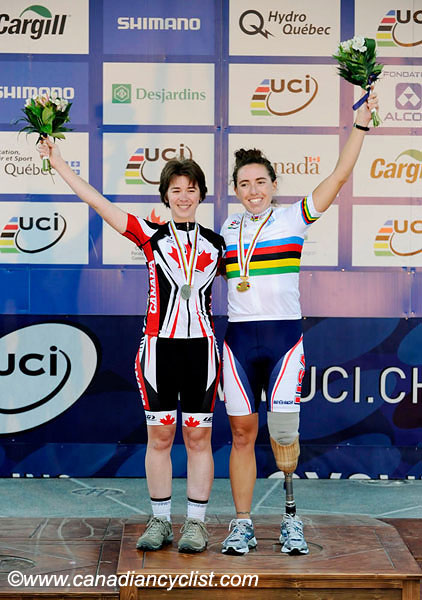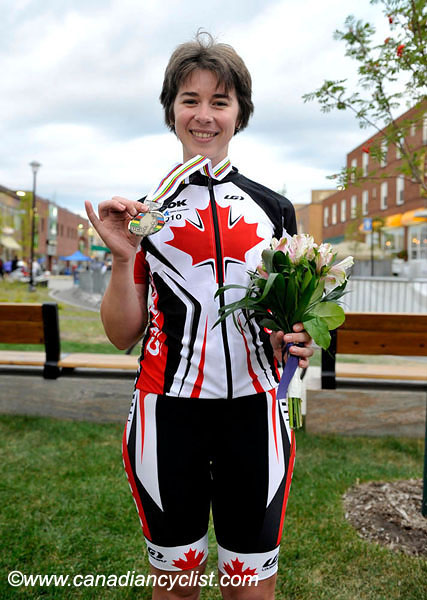 2010 Para Worlds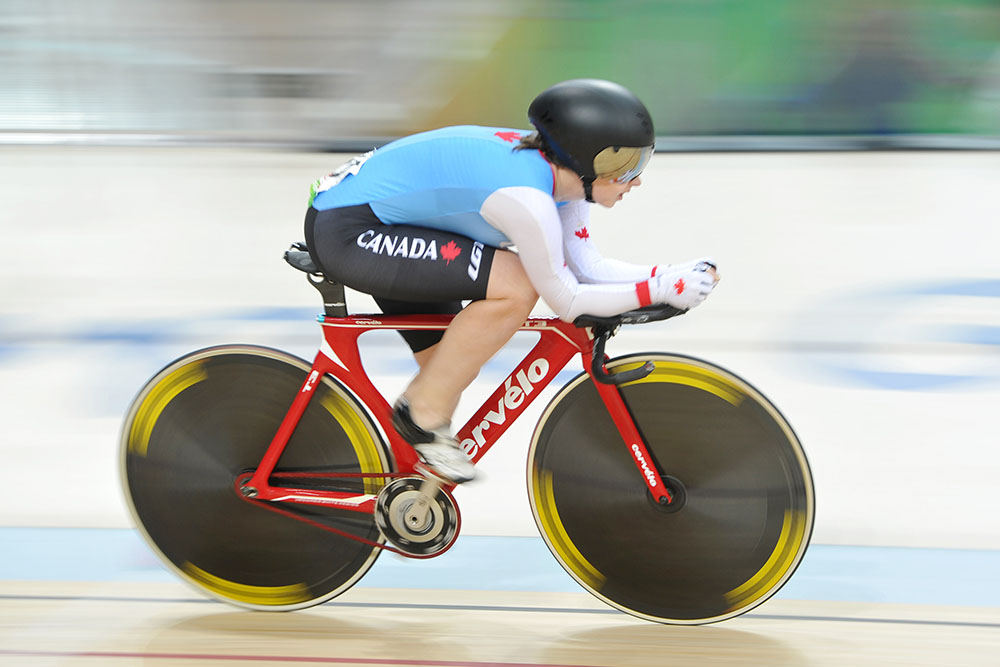 2016 Rio Paralympics
Canadian Cyclist: You went to your final race, your final world championships; how was it?

Marie-Claude Molnar: The race was very difficult, it was a long race, 71 kilometres. Technically the course was demanding, there were two good climbs and in the first lap I wasn't in the right chainring for the climb, I was in the big chainring. So, it cost me in power, but I managed to close the gap with the pack. But when there was another attack on a climb I didn't have enough power, so I got dropped. So it became an individual time trial for most of the race, for the remaining five laps. So it was hard race.

CC: So what made you decide this was the time to retire?

MC: I don't like the word retiring ... I would rather use the word transition, because this is not necessarily the end of something. It is more like me moving on to another passion, but taking the experiences I got from 13 years of cycling with me.

All the green marks were there - I was able to do everything I could possibly do in cycling. By that I mean winning a medal at the Paralympic Games, winning a medal at the Parpan American Games, a world record, being World Cup champion, being world champion, being 30 times national champion ... so, everything was done. Also, I'm really happy to still be competitive after 13 years, because the field has grown incredibly and the athletes are stronger than ever, and I'm happy to still be in the top-3, top-5 in the world. There's also the fact that Baie-Comeau is home! So, I could not have asked for a better way to end this.

CC: So was Baie-Comeau your first world championships, back in 2010?

MC: Yes, indeed 2010, at Baie-Comeau, but it wasn't my first world championships, that was September of 2009, just three months after I started competing.

CC: So, let's go back to the beginning - what got you started in para-cycling? Why cycling?

MC: Why cycling? Why not cycling? I mean, cycling is a sport that I am really passionate about and made me wonder about just how far I could push the machine. It's an outdoor sport also, so for all those reasons that is why I went with cycling. It all began with asking myself a question: can I do it?And I've always thought that the only way to find the answer to that question is to try.

So, my first competition was on May 1st, 2009, and three months after that I was competing with the national team on the international stage. And three years after that I was representing Canada at the Paralympic Games. It was an awesome journey.
Interview continues below photos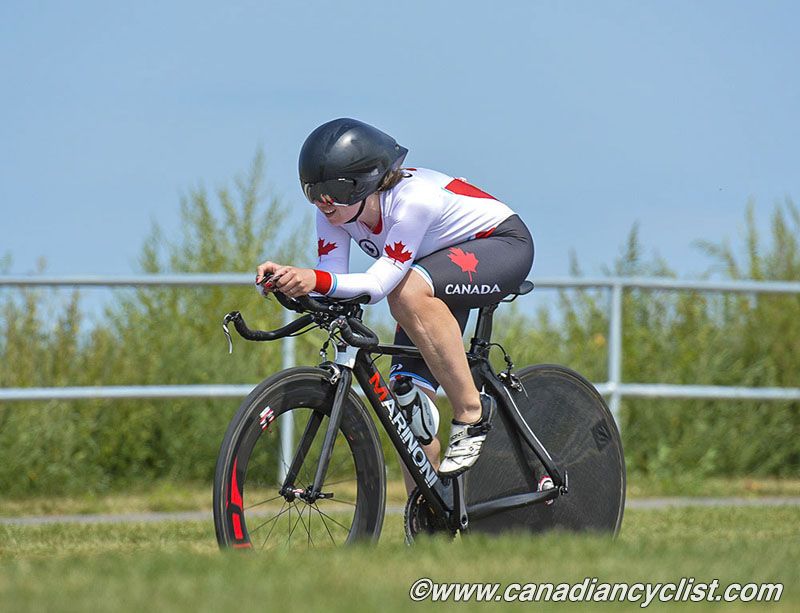 2015 ParaPan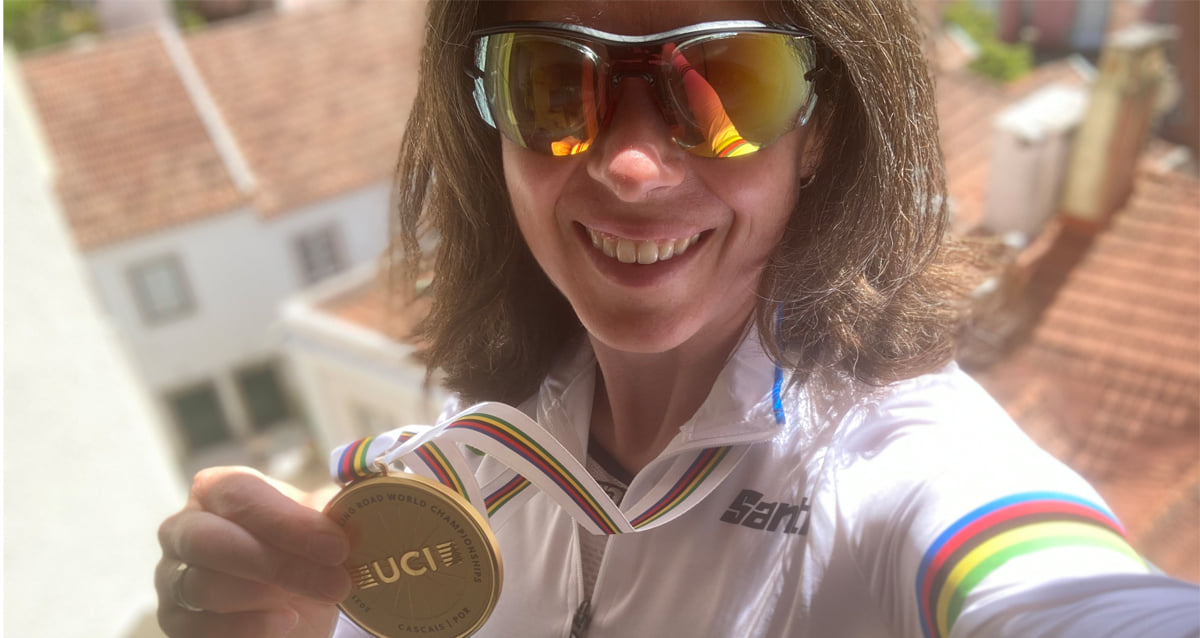 2021 Double World Champion



2022 Road Nationals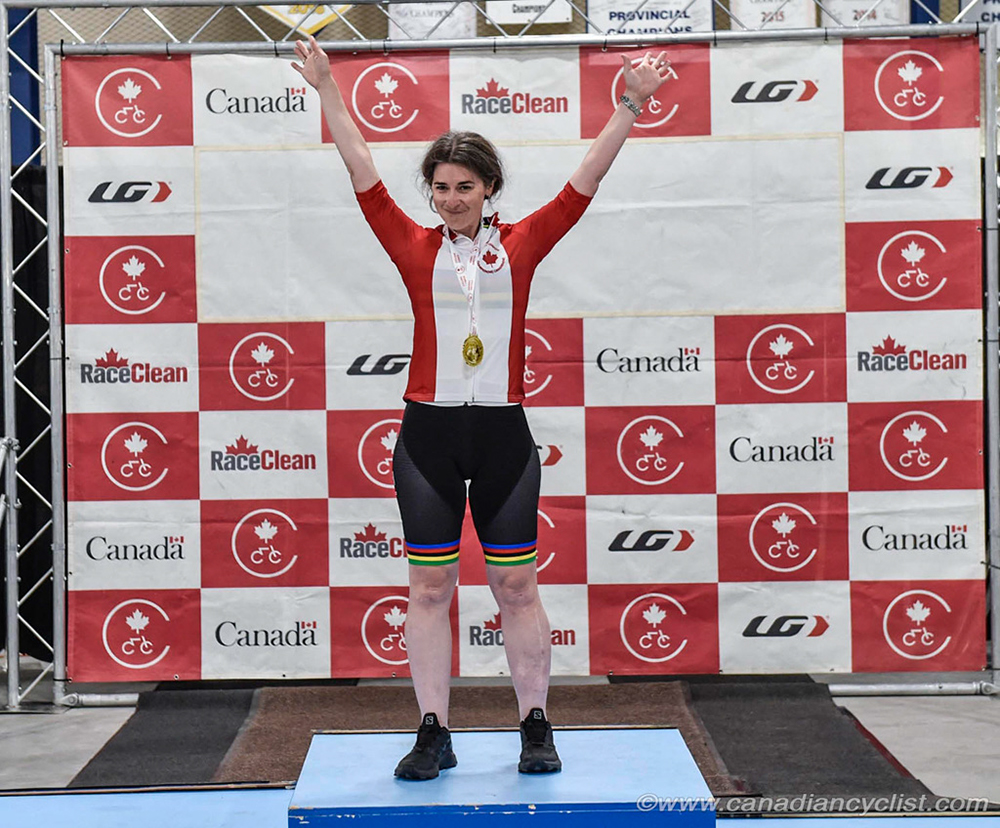 2022 National ITT Champion
CC: This is a question that I always ask athletes when they are transitioning from international competition: Thinking back, what are your biggest personal highlights of your career?

MC: It's difficult to pinpoint only one thing. I think that, for me, I would say the entire experience. It was just so amazing; I got to travel a lot, meet some incredible people, establish some key performances with the help of the team ... so it's difficult to pinpoint just one moment.

For sure the medal in London in 2012, which was a real surprise, no one was expecting it! Also, the 2011 record in the Individual Pursuit; I was using a bike that I had bought for $200 on the internet. So maybe those two are key performances.

CC: I also always ask about are regrets you might have over missed opportunities or outcomes.

MC: No, there is really nothing. I came into this [final] world championships with the main objective of having no regrets after the races. For sure, I would have liked to be on the podium, we all do. Not everybody can be on the podium, and top five in the time trial and finishing fourth in the road race ... that's good enough for me when I put it in perspective. There's no regrets.

CC: So what is coming up?

MC: I'm joining the Quebec network of Women and the Environment, which includes the Quebec Council for Eco-responsible Events. My role as Communications Director is to contribute with the team in place, to develop programs for event organizers. For example, to make less use of single use plastics, to encourage carpooling, things like that.

Also, I'm very proud to have been selected as one of 200 fellows for an eight week seminar with Canadian author Margaret Atwood. The seminar is called Practical Utopias and for eight weeks we are going to be discussing ways we can make things different so that the generations following us will have a greener future.

I'm also joining the Eco Athletes organization as an Eco Athlete Champion. Our goal is to find ways to practice sport in a more sustainable way.

Other than that, I wish to continue to contribute to the Paralympic movement; since 2012, the Paralympic movement has gained a lot of exposure and that is something that is fantastic to see, and it is something that I want to contribute to.

CC: That's a lot of things to be involved in!

MC: Yes! But it has been carefully planned for the past two or three years.

CC: Some national team athletes, after their careers are over move on to other things and have little to do with the sport, while others remain heavily involved - what about you? Do you think you will remain involved with the national team program in some way?

MC: I am not closing doors. For sure, I would be happy to share my experience and my passion for cycling with other para-cyclists. I could be happy as an athlete mentor or something like that. As far as coaching ... I don't know. I have the qualifications and I have been coaching some athletes for five or six years. It is something that I enjoy, but I don't think I would coach at the national team level. But some involvement could be a possibility.

CC: It has always been a struggle to attract new para athletes to the sport; from your perspective, what needs to be done to increase the involvement of athletes in the para-cycling program?

MC: Recently, we've been very lucky with two new athletes coming in. They are Alex Hayward and Nathan Clement. These two additions to the team are great, they have great spirit and they bring strength to our team, but they come from another sport. To get more people involved in para sports, the more we talk about it [the sport] and the more we show all the different possibilities, I think that this is the way that we can get more people involved in para sport.

CC: Did you do anything special to celebrate your last race?

MC: I drove back home from Baie-Comeau! But we did take some time to have a chat; I wanted to talk to the team, I wanted to talk to the staff. Just telling them how I appreciated their presence and thanking my team mates, who have always inspired me to continue to push hard.