January 25/23 10:16 am - Team Canada Announced for Esports World Championships

Posted by Editoress on 01/25/23

Nine athletes will be competing under Canadian colours at the third UCI Esports World Championships, scheduled for February 18, 2023, on the Zwift virtual cycling platform.

Canada was awarded a quota of four men and four women based on the UCI qualification system, and an additional athlete qualified directly through the invitation-only Continental Qualifier events held in November 2022.

The women's squad will be comprised of Masters Canadian Road Champion Josée Rossignol, road cyclists Megan Rathwell and Myriam Paquet, and road racer Mairen Lawson. They will be joined by Esports specialist Monilee Keller, who qualified through the Continental Qualifier.

On the men's side, para-cycling pilot and Paralympian Jean-Michel Lachance will be an athlete to watch, as well as 2019 Canadian Esports Champion Warren Muir and professional Esports athlete Thomas Thrall. They will be joined by Travis Samuel, known for his 24-hour-long charity ride on Zwift in 2020.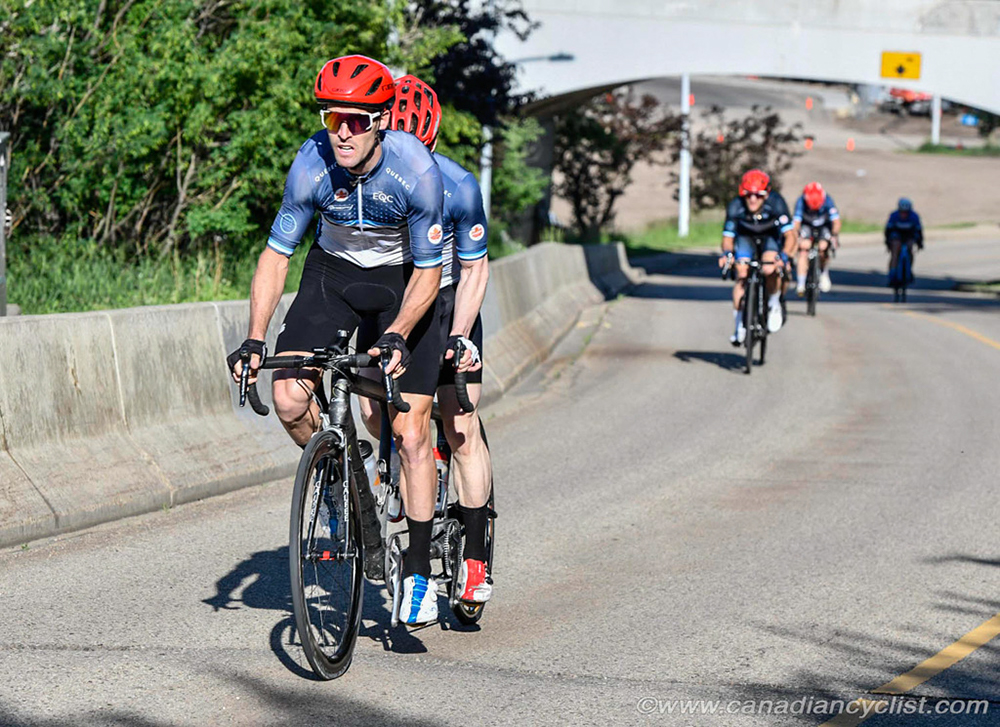 Jean-Michel Lachance (pilot)
"With the winter climate in Canada, it's no surprise that we're a nation that's very strong in the global Esports community and will bring an exceptional team to the 2023 Esports world championships," said Paralympic medallist, Tristen Chernove who will be taking on the role of Sport Director for the event. "The athletes comprise a nice mix of both returning team members from last year and new athletes being selected from varied cycling discipline backgrounds."

Both men and women will be racing on February 18th under a new format, consisting of three short and explosive events: The Punch, The Climb and The Podium. Both races will be livestreamed with no geo-localisation, with more details coming soon on the UCI's website.

Women's squad
Mairen Lawson - Grande Praire, AB
Megan Rathwell - Victoria, BC
Myriam Paquet - Montréal, QC
Monilee Keller - Redmond, WA
Josée Rossignol - Victoriaville, QC

Men's squad
Jean-Michel Lachance - Québec, QC
Travis Samuel - Peterborough, ON
Warren Muir - Calgary, AB
Thomas Thrall - Nashville, TN