May 31/23 14:17 pm - Derek Gee - the Post-Giro Interview

Posted by Editoress on 05/31/23

On Sunday, Derek Gee finished the Giro d'Italia, first Grand Tour of his career, and what an introduction it was! We interviewed Derek before the start of the Giro and his main goal was just surviving a race much longer than anything he had competed in before. To mix metaphors, he knocked that out of the park, with 4 second place stage results, 2 fourth place stage results, second overall in both the KoM competition AND the Points competition, and 22nd overall.

In addition, he was chosen for the Most Combative prize for the overall race (as well as on three individual stages) and finished second in two more competitions - the Traguardi volanti (Flying Finish Lines) for Intermediate Sprint points and Classifica fuga (Escape Award) for most breaks. As has been pointed out by many observers, if the Giro still had the Combination Jersey (for the highest rank across multiple jersey competitions), Derek would have definitely taken it. He also scored a staggering 990 UCI points, which puts him in the top-30 performers for 2023.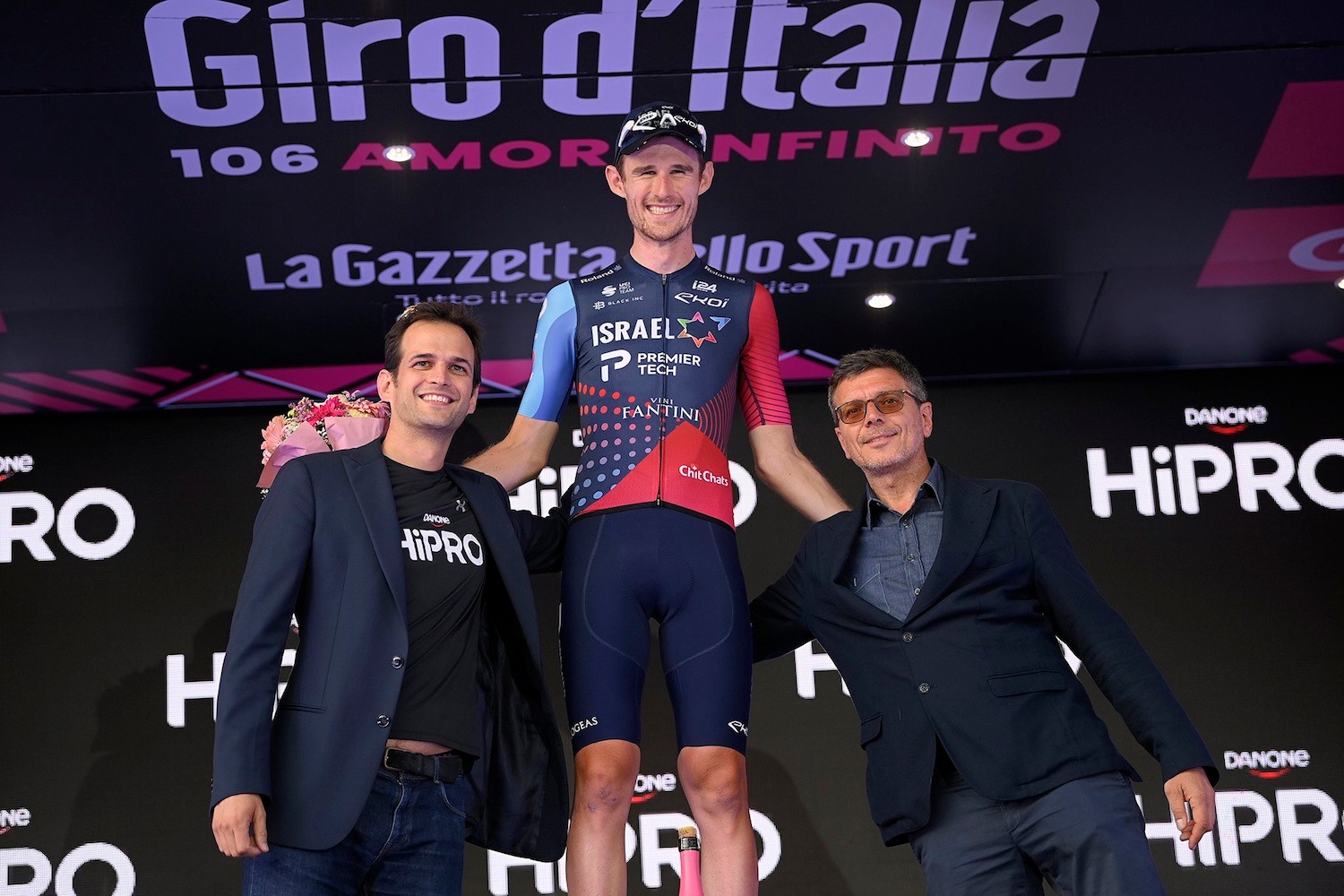 We spoke with Derek from his home base in Europe - Girona, Spain - where he is recovering from the Giro.


Canadian Cyclist: We talked about a week before the Giro started and you said it was completely unknown territory for you, and the your goal was to basically survive. Obviously, you did much more than just survive!

Derek Gee: The way I felt riding around in Rome [last stage], I did feel like I barely survived it! I was definitely feeling the three weeks at that point, but it was really special to be able to finish the race and look back on some of the results I got.

CC: Let's talk about some of those results - 4 second places, second in two major classifications, 22nd overall, winner of the Most Combative award. You didn't win a stage, but on the other hand, those are still extremely impressive results.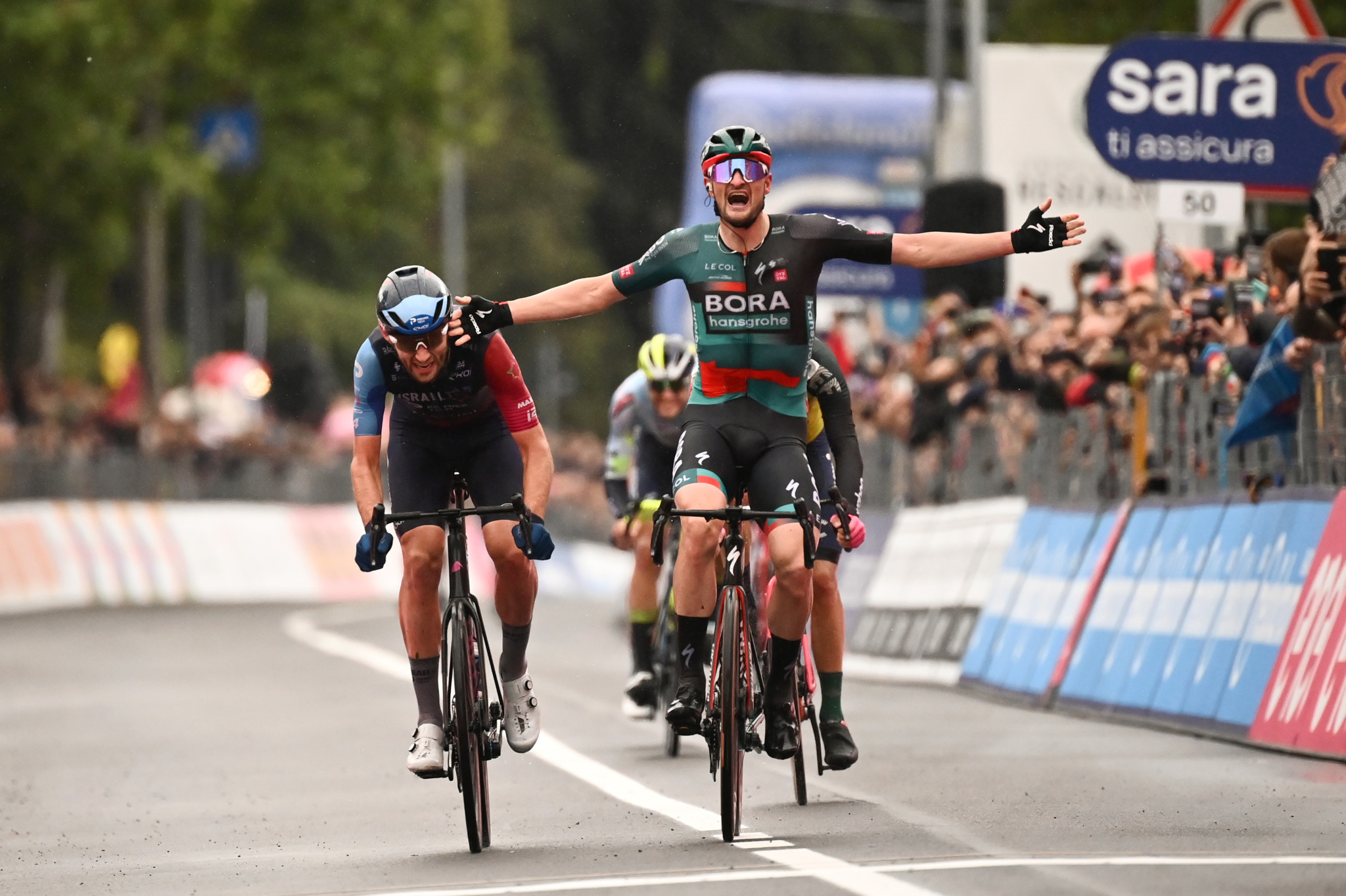 Derek Gee: I'm really, really happy to come away with those. I wasn't expecting them, and I've being saying that now for three weeks, that I wasn't expecting what happened, but to be up there in every classification ... it hurt missing the podium so many times for stage wins and for all those classifications, but to get on the podium for Most Combative felt like a reward for all the missed opportunities. So that was something really, really special. To be on the final podium in Rome ... my family was there and my girlfriend [national team member Ruby West], and all the fans ... that is something I will remember forever.

CC: Yes, what about that with your parents and Ruby - we saw the team video of you walking onto the team bus and seeing them there ... was that a complete surprise to you?

DG: It was, and I can't thank them [the team] enough. To have those people there for a day like that ... it was the best day of my life. It was a really emotional moment for me to have them there. They loved it; getting to see Rome and Stage 21 ... it was something incredibly special that I really appreciate. What an amazing gesture from the team. I'm going to remember that day forever.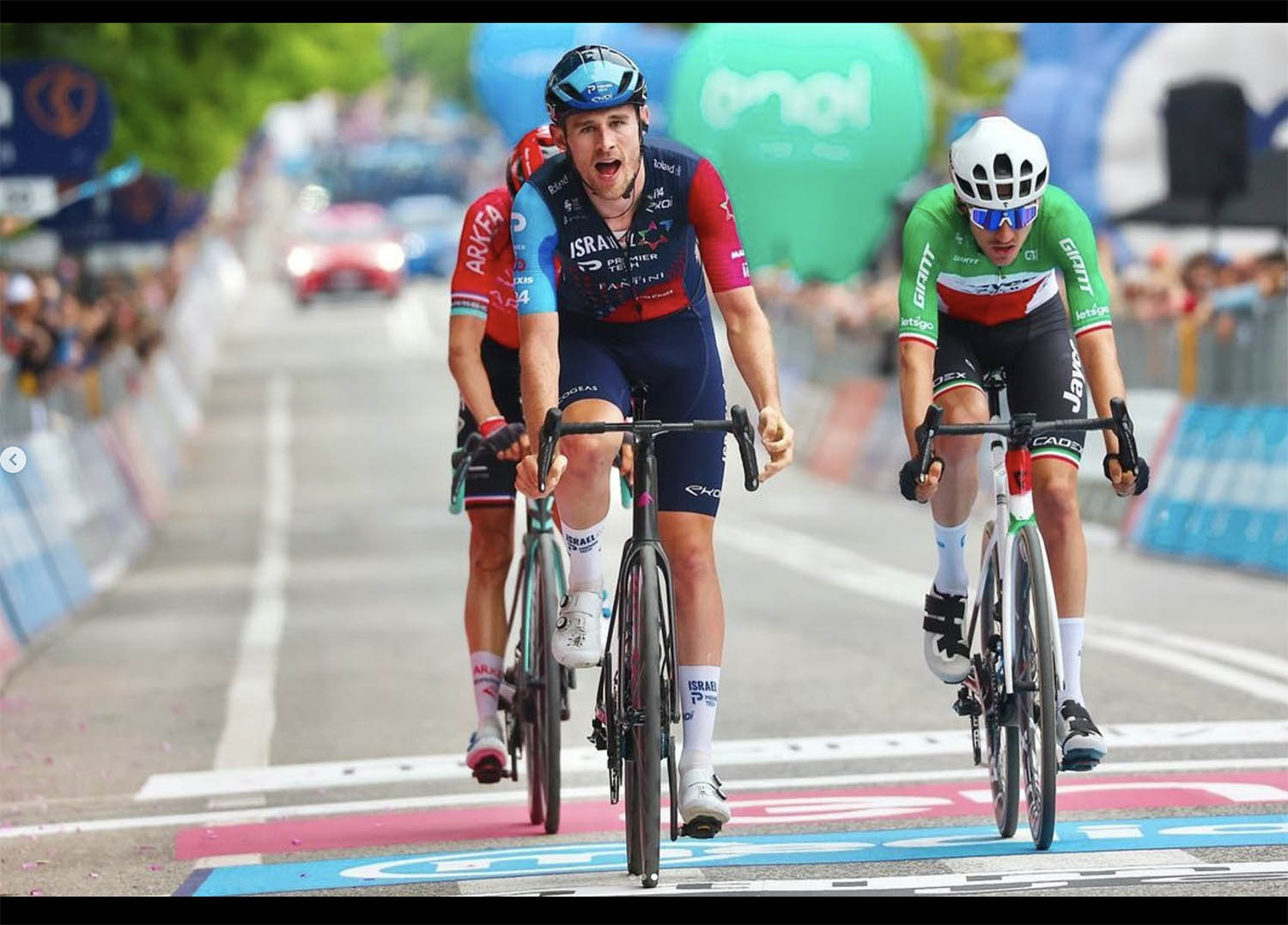 CC: I've listed all your results, but for you, if you can pick one out, what's the one that you can say you are most proud of?

DG: The one that I'm most proud of is winning the Most Combative, because I got to be up on the final podium in Rome, and I was so close, so many times to getting that win, and it would have meant so much to get a win, so to be able to win that and get on the final podium was a reward.

But, if we are talking about stages, then it would be Stage 19. I think being up there and fighting for the win on the Queen stage of the Giro is something that not many people get to experience, and I'm incredibly grateful to have been able to be in the breakaway on a day like that, and be able to mix it up with all those fans there cheering ... it was a really legendary stage, so to be a part of it was really, really special.

CC: And for a guy who keeps saying 'I'm not a climber', and who by physique is a lot bigger than those tiny climbers ... I'm assuming that it was a surprise to you that you could continue to ride in the high mountains over many kilometres.

DG: I'm starting to sound like a liar saying that every time, but I definitely didn't consider myself a climber. But then again, I kept going on the attack in the mountains ... so it's definitely a disconnect there! I think I wanted to see how far my legs could take me in profiles like that. For sure, when you are in the breakaway in the mountains, and you look across and there's a guy who's 60 kilos [Derek is 76 kg], you know you are in trouble.

It's definitely making me rethink the kind of rider that I am, but at the same time I don't think of myself as a pure climber, even if I got some results in the mountains.

CC: So were you getting comments from riders in the break, like 'Oh good you're here, so we're going to go all the way'?

DG: No, but if I was in the peloton, I would get guys coming up to me and saying, 'hey buddy, you missed it!'.

CC: We talked earlier in the Giro about how you are racking up significant UCI points, and after the final GC results are included, you are up about 1000 points just in the Giro, and it has moved you to just outside the top-50 in the UCI world rankings.

DG: It's really cool to see coming out of the Giro with that many points, and I think for 2023 alone, I've moved into the top-30, and 50-something for the rolling 12 month average. It's not a spot I'm used to occupying on the UCI rankings, but it's really cool to be up there and see the names around me. That kind of helps sink in what I did at the Giro, because it's taken a while for me to realize what kind of performance I put out at the Giro. Seeing that helps me conceptualize it, and I'm pretty proud looking back and seeing where it's put me.

CC: The other riders are noticing too - there's that photo of you and Geraint Thomas - the two G's from the Giro. From your perspective, does it help you validate being at this level?

DG: It's definitely surreal to see guys like that congratulate you on your performance. It's not something I can easily wrap my head around, but it's definitely incredible to get to experience that change from being a completely unknown rider in the peloton, to having the guys who are racing for the win come up and give you kudos on the way you've been racing. It's incredibly motivating, and that too kind of helps conceptualize to myself what kind of a Giro I had. I couldn't be more grateful to be in the position I'm in, and racing with guys like that, and to have them acknowledge the way you've been racing is something very, very cool.

CC: You have definitely shown that you are a strong Grand Tour rider, so do you have any idea yet whether you are going to being seeing more racing like this? What about the Tour this year?

DG: Definitely not this year; maybe for the future. I think my performance will give the team a lot of confidence in that regard. As far as rosters go this year, I'm hoping this result will convince the team to send me to Quebec and Montreal. That's my bucket list race for this year.

CC: So no Beauce with Team Canada?

DG: No, no, unfortunately not! But ... I wish, I wish!

CC: What about Nationals; we're still going to see you at Nationals?

DG: Absolutely. I race one more time, a one day in Belgium on Sunday [Brussels Cycling Classic], so we'll see ... it's to see how the body comes out of a Grand Tour, how it has adapted to it. Whether I'm an absolute mess or whether I'm flying. Then I head back to Canada for a little break and then head out to Edmonton for Nationals.

CC: We talked about you coming back for Nationals and not doing the Tour this year, but for the rest of this season, there's the Worlds coming up, and we've spoken previously about the possibility of you competing in the Team Pursuit on the track, as well as on the Road. Is that something you are still hoping to do?

DG: I would definitely like to try. I'm curious to see how, after all this racing that I don't think could be further from the Team Pursuit, how my body reacts, and if I can still step into a line up, or whether I'll try and turn that gear and just tip over. We'll see what it looks like, but for sure I'd like to give it a try and see if it's possible to mix the two of them.
Derek Gee to Race Giro - Exclusive Interview
Derek Gee - Exclusive Interview After Week 1 of the Giro
Interview - Derek Gee After Two Weeks at the Giro
Exclusive - Derek Gee Talks About Stage 19