October 4/23 11:53 am - Vancouver's La Bicicletta Resurrected by Cycling Enthusiasts

Posted by Editoress on 10/4/23

La Bicicletta, the longtime high end road shop in Vancouver (as distinct from the Toronto shop of the same name) that filed for bankruptcy protection and closed its retail storefront in June has received a lifeline in the form of three cycling enthusiasts and patrons of the store, who have acquired the assets (including the "Bicicletta" name and "bicicletta.cc" domain) and intend to reopen the brick and mortar shop in East Vancouver.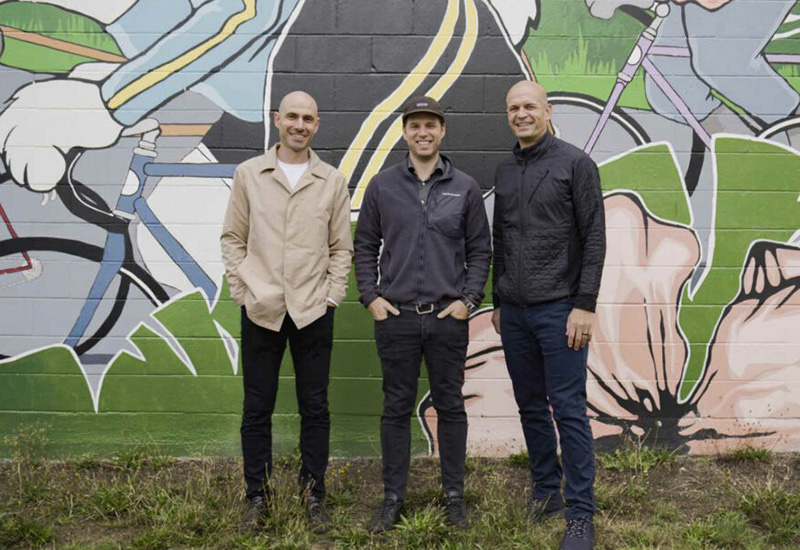 Photo credit - Clayton Little
CSL Sports Ltd. is led by three cycling enthusiasts - Alex Conconi, Malcolm Steenburgh, and Taylor Little, three Vancouver-based entrepreneurs and long-time cyclists. All three are members of CSL's Board of Directors. Malcolm Steenburgh will serve as Interim-CEO with Alex Conconi as Chairman of the Board. The search is underway for a full-time CEO.

On June 28th, bankruptcy trustee FTI Consulting filed the notice and listed creditors with claims of $250 or more. Debts were listed at CAN$6,360,490.61. About 20% of Bicicletta's workforce was laid off when the bankruptcy was announced. CSL has stated that all of Bicicletta's employees have been retained by CSL, while Bicicletta's former owners have been retained on transition agreements to help guide CSL with resurrecting the business.

In a news wire service release, CSL says that further backing comes from former Canadian pro cyclists Ryan Anderson and Rob Britton, as well as Jared Boudreau, the head of marketing at La Bicicletta and formerly with 3T and Cervelo, Andrew Wilkinson (Tiny, Dribble and MetaLab) and others.

Malcolm Steenburgh was a founder of Point Grey Research, a global leader in the development of advanced visible imaging cameras and solutions that are used in industrial automation systems, medical diagnostic equipment, people counting systems, intelligent traffic systems, military and defense products, and advanced mapping systems. Point Grey Research was sold to FLIR Systems Inc. in 2016. A software developer by training, Malcolm loaned his expertise to the Bicicletta team to help them build out bicicletta.cc in 2018 and has been a long-time supporter of the business.

Malcolm Steenburgh added in the news release that "We aim to make Bicicletta the most welcoming and helpful experience for aspirational and competitive cyclists in all of Canada - both in person and online. Knowing that Bicicletta has already served over 100,000 guests in the past three years, our vision is to continue to serve that community whether that be outfitting them for road, gravel or mountain biking. We wish to move beyond the stereotype that only hardcore racers can appreciate a premium experience, and seek to open our doors to the larger community of passionate cyclists who engage with the sport in their own way."

Alex Conconi is the Founder and Executive Chairman of Lendesk Technologies Ltd., a digital mortgage origination platform that was acquired by Rock Holdings Ltd. (the parent company of Rocket Mortgage) in 2019. He is also the Founding Partner of Conconi Growth Partners Ltd., a Vancouver-based family office and investment firm. In addition to CSL Sports Ltd., Alex currently sits on the Board of Directors for the Conconi Family Foundation, and Neighbourhood Holdings.

Alex Conconi said that "It was clear to us that Bicicletta was an iconic mainstay in the community and thanks to a successful digital transition during the pandemic it had built a national following. Unfortunately, scaling the business coupled with an industry slowdown led to the previous ownership filing for creditor protection. We believe that together we can restore the brand's heritage and are looking forward to the challenge."

Taylor Little is the CEO of Neighbourhood Holdings, an Alternative Lender based in Vancouver. He is also a partner in Conconi Growth Partners, a Vancouver-based family office and investment firm. In addition to CSL Sports Ltd., Taylor currently sits on the Board of Directors for 7mesh Industries Inc., the Conconi Family Foundation, and was previously on the Board of Directors for Cycling BC.