October 20/23 14:15 pm - Pan Am Games Interviews - Gunnar Holmgren

Posted by Editoress on 10/20/23

The Pan American Games in Santiago, Chile, begin today [Friday] with the Opening Ceremonies this evening, followed by the start of competition tomorrow, when Mountain Biking is on the schedule. The Canadian team of 473 athletes includes 26 cyclists, with four competing in the XCO Saturday - Jenn Jackson and Sandra Walter for the women [10:30 am local, 9:30 am Eastern], and Gunnar Holmgren and Carter Woods for the men [8:00 am local, 7:00 am Eastern]. [See Canadian Pan Am & Parapan Team Announced for Games]

We had the chance to talk with Gunnar Holmgren before he headed to Santiago.

Gunnar has just finished the strongest World Cup seasons of his career, finishing top-15 at the Snowshoe round and achieving multiple top-15s in the XCC World Cup. He was also second at the Pan Am Continental Championships in the XCO and third in the XCC, and is 34th in the world rankings.

"Everyone's talking about the end of the year, but there's still one more pretty big race for me. It's my first major Games; I got a bit of a taste as to what it might be like at the [Olympic] Test Event, but that was just the usual mountain bike athletes there. I think it will be a bigger atmosphere in Chile, and it will be cool to watch some of the other sports and meet some of the other athletes. I'm excited for that first big Games opportunity."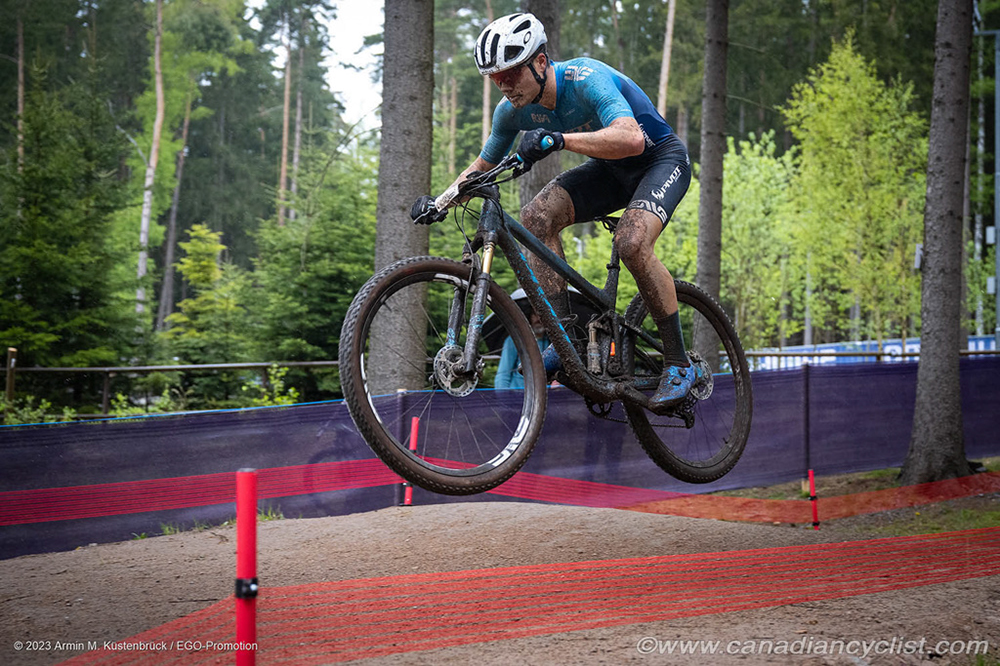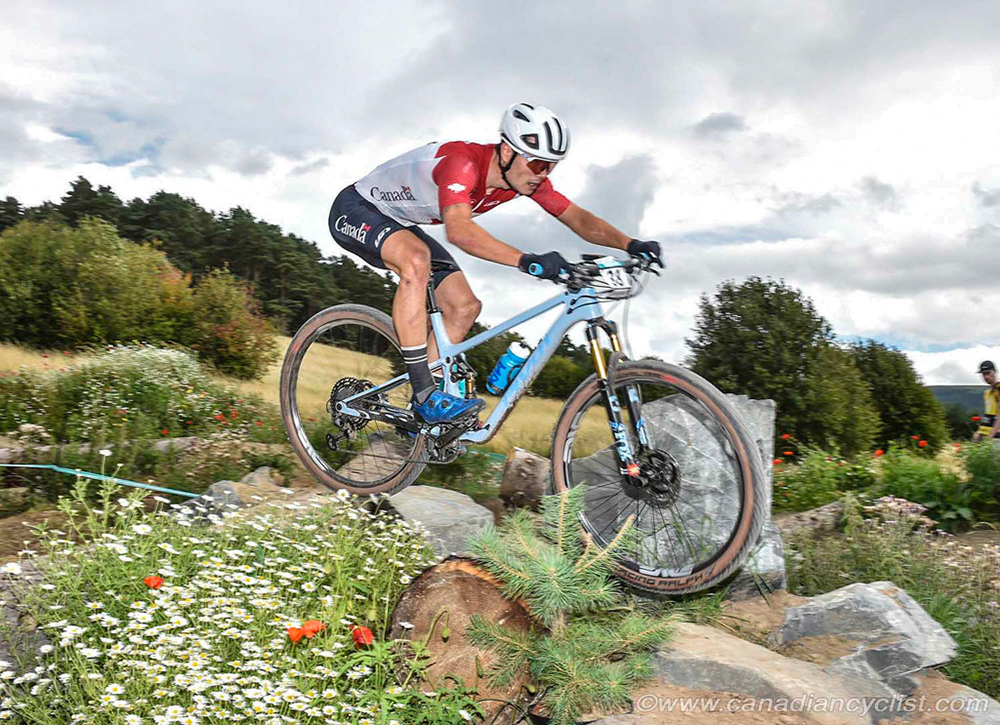 Gunnar agreed that he goes into the Games coming off some strong performances this year.

"It definitely has been my best year. I looked at the calendar at the end of last year and really put a focus on being consistent throughout the whole year. I think I achieved that pretty well, beginning in April and now ending at the end of October. It looks like it will be even longer next year."

Despite the lack of European riders, Gunnar knows the competition will be high.

"I'll be going for a medal there. I know my main competitors; they race the World Cup circuit as well and I've had some good battles with them this year. I know some of their strengths and weaknesses, and I'm sure they know some of mine! It's still a pretty high quality field and we've got Carter racing as well, so I think we've got two pretty good chances of bringing home a medal or two, hopefully. I've had a good season and performed at pretty much every race, so there's no reason I can't do it one more time."