October 21/23 18:18 pm - Double Gold for Canadian Cyclists on First Day of Pan Am Games - Gunnar Holmgren Interview

Posted by Editoress on 10/21/23

Canadian cyclists opened the 2023 Pan American Games with a bang on Saturday, winning both the men's and women's mountain bike titles in Santiago, Chile. Gunnar Holmgren took the men's title, followed a couple of hours later by Jenn Jackson in the women's race. These were the first medals awarded at the Games.

Both riders won by riding away from the rest of the field; Jackson on the first lap of her six lap race, and Holmgren with two laps to go in his seven lap race. Sandra Walter fought back from getting caught behind traffic early in the women's race to take seventh, while Carter Woods had to abandon the men's race due to mechanical issues.

We had the opportunity to interview both champions after their races.

Gunnar Holmgren

Canadian Cyclist: You and I spoke before you headed to Chile, and you said you thought Canada had a reasonable chance of a medal, or maybe even two. Had you really thought about the possibility of becoming the Pan Am champion?

Gunnar Holmgren: For sure I knew it was possible. Martin [Kossmann, Chile, who finished second] had been pretty close all World Cup season, so I knew he'd be extra motivated and have a bit more energy from the Chilean fans, but I was also on a really good day. I think the track really suited me. I spent the first few laps playing it smart, conserving energy and seeing where he was stronger and where I was stronger. Then I launched an attack where I felt good with two laps to go and made it stick to the end. [Increasing it from 15 seconds initially to nearly a minute by the finish]

CC: So where exactly did you launch your attack?

GH: It was on a climb; I knew I was a bit stronger on that climb, it suited me pretty well. It was a bit longer with a few kicks. So I just upped the pace and went as hard as I could. A little gap appeared and I just kept on the gas.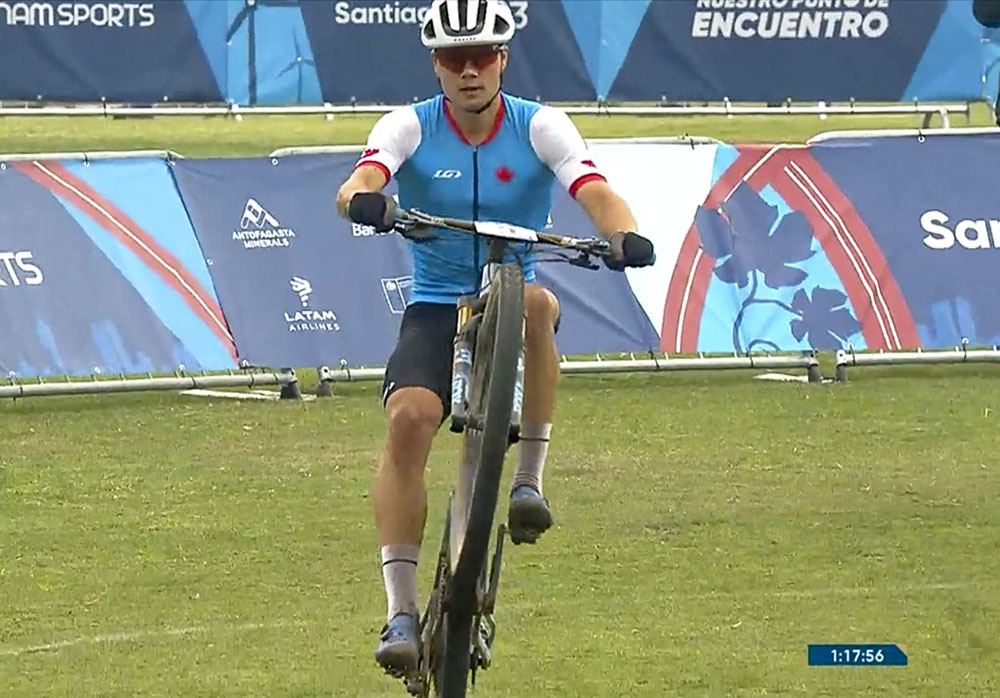 CC: First medal for Canada at these Games - actually first title awarded at these Games. So you are going to be getting some exposure here.

GH: I think so ... everyone's hyping it up quite a bit. I'm pretty excited to see what comes with that.

CC: We've talked before about how this season has been a real breakthrough for you - what changed this season?

GH: Not much, you know. I've had a pretty steady rise through my career, and I've just kept doing the things that I know work for me. I have a great relationship with my coach, my dad, and I think that's a big advantage. He knows me as an athlete, but also as Gunnar, so we'll keep working together and hopefully keep improving for next year.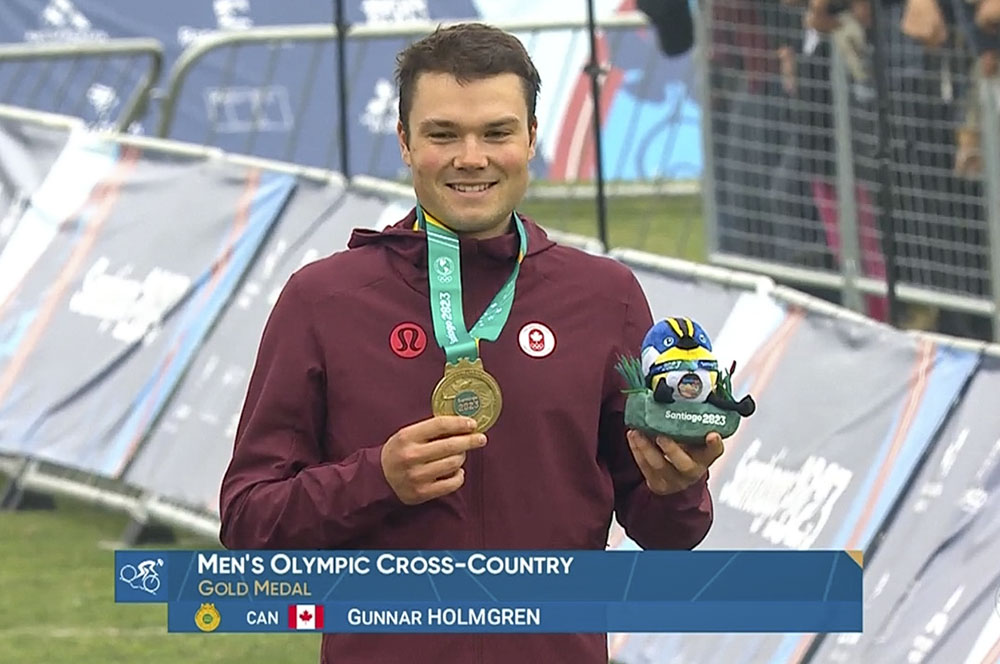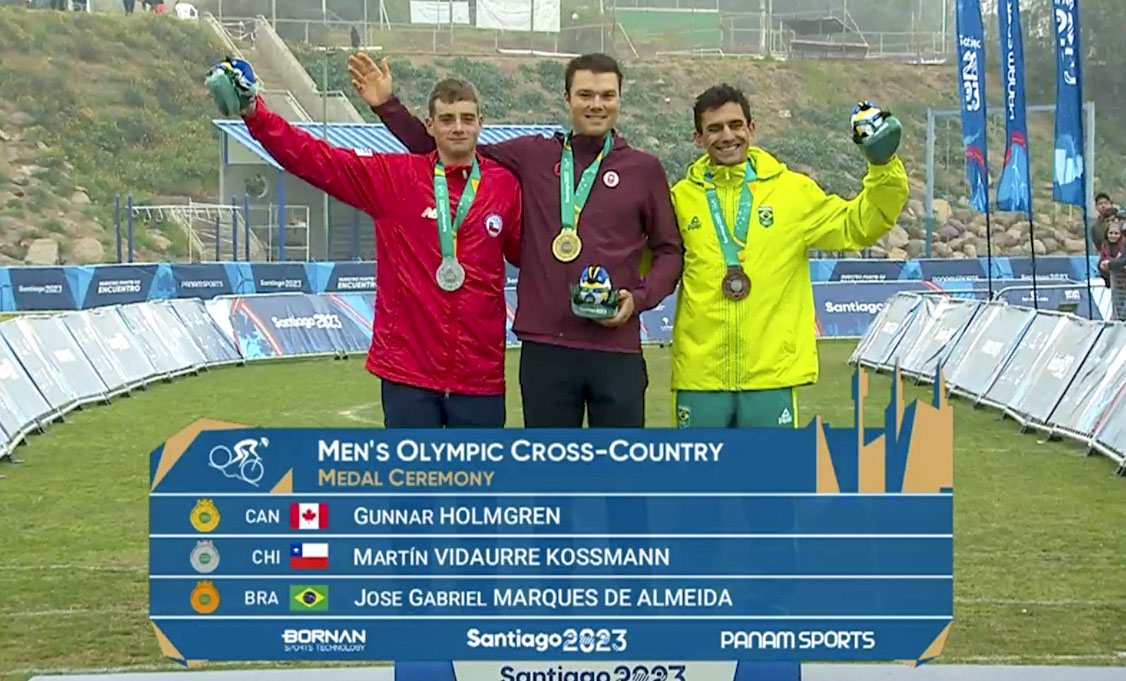 CC: What's next?

GH: Off time! Take a couple of weeks off right now, maybe dabble into a few local 'cross races and then preparations start for next year pretty soon.

CC: Any changes coming for next year? You had a strong season, so there must be some teams interested in talking with you.

GH: You'll see soon.

CC: So there is something happening, you just can't talk about it?

GH: Yes, not yet.