October 28/23 11:07 am - Riley Pickrell Looks to Strong Finish to the Season at the Pan Am Games

Posted by Editoress on 10/28/23

Riley Pickrell developed into one of Canada's top young road riders over the past few years, and now he will represent Canada at the Pan American Games in the men's road race on Sunday. Pickrell first showed his strength on the track as a Junior, winning multiple national titles with his strong sprint. He then showed that he could do the same on the road, winning multiple stages of the Tour de l'Abitibi in field sprints. He was picked up by Israel Premier Tech Academy to compete in Europe and showed he is a rider to watch, winning a stage of the Tour de l'Avenir - the first Canadian to do so - and finishing third overall in the Points competition. He followed that up with a win at the Canadian classic - Gastown Grand Prix. He will jump to the elite ranks next year after signing with Israel Premier Tech.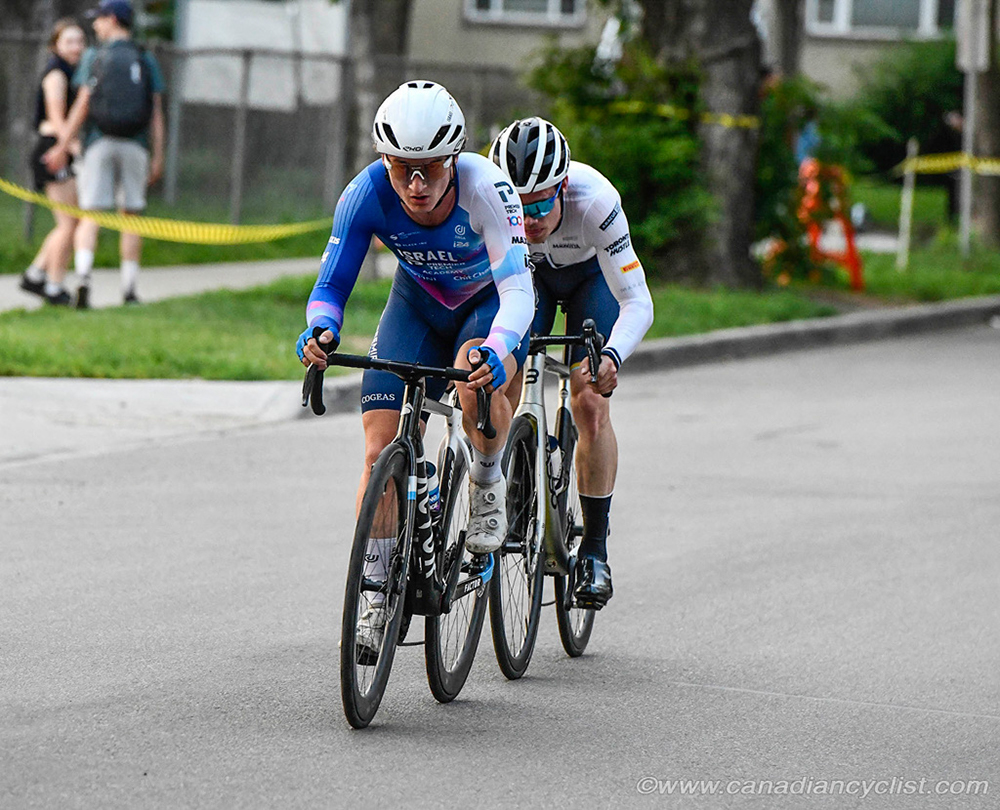 We had a chance to catch up with Riley before he headed to Santiago, Chile, for the Pan American Games.

Canadian Cyclist: This has been a long season for you, made longer by the Pan Am Games.

Riley Pickrell: Yeah, it has been a long season; I started January 23rd. But I had some bad luck with injuries; originally I wasn't going to the Games, but I broke my collarbone in early September, which took me out for pretty much the whole month of September. So, that meant I could make the Games work without my season getting too ridiculously long.

CC: Other than a broken collarbone, it's been a pretty good season for you, including winning a stage at l'Avenir.

RP: I came into the season with that goal in mind ... and it's kind of tricky when all your eggs are in one basket! But I made it work and pulled through.

CC: Racing at the WorldTour level, what are you taking away from this season?

RP: Up to this point it's been really good; I've gotten a lot of experience early, racing with the pro team [Israel Premier Tech]. I've gotten my own opportunities as well, like l'Avenir, so I'm happy with how it went. Next year, I want to be a contender in the races that I used to get experience this year. I want to be really strong and earn my spot on the pro team, and be a consistent helper and results getter.

CC: You have done a major Games - the Commonwealth Games last year - so you know a bit about what to expect.

RP: Yes, it's not my first Games, but it is a bit different because it's South America, and you always have to be careful about food poisoning and the different lifestyle [from North America and Europe]. So I've just been careful and going with the flow.

CC: The European peloton won't be there, but there are a lot of strong riders in Latin America.

RP: Yes, there are a lot of strong riders, for sure. And it's always hard to know who's in form, who's not in form. It really depend on who's there, as to what I can do. It also depends on how the race plays out; it's a hard circuit so if the climbers decide to start racing, kicking the race off early, then I won't be in the finish. But if the race is a bit more cat and mouse, then I have a shot.