April 5/21 8:25 am - Taiwan Industry Showcase - How the Pandemic Has Impacted the Bike Industry

Posted by Editor on 04/5/21

This year would have been the 34th edition of the Taipei Cycle Show, a cornerstone of the bike industry for decades. Traditionally taking place in the early Spring, it is a manufacturers' show, meaning that many of the primary companies that make the bikes and components you ride bearing name brands come from the companies exhibiting here.

Taiwan is one of the backbones of the cycling industry, one of the top-3 exporters of bicycles globally. I have attended both the Taipei Show and visited factories around the island for over a quarter of a century. Unfortunately, for the second year in a row, the pandemic has meant that the in-person, physical show was cancelled.

Instead, TAITRA, the Taiwanese trade promotion organization, worked with the Bureau of Trade to produce an online showcase of some of the brands that would usually take part in the Taipei Show, on March 25th. The full presentation is still available for viewing (see the bottom of this article).

The online event began with an overview of the state of the bicycle industry, by Bob Margevicius of Specialized Bicycles. As Margevicius pointed out, the pandemic has provided significant opportunities for the bike industry, but has also led to some critical issues that will impact suppliers, retailers and consumers over the coming months and years.

Margevicius pointed out that, over the course of 2020, the global bicycle business demand spiked 38%, and is predicted to keep growing - to $38 billion U.S. by 2026. However, demand has far exceeded supply, and the only thing that saved the industry from completely running out of supply was inventory already in the system.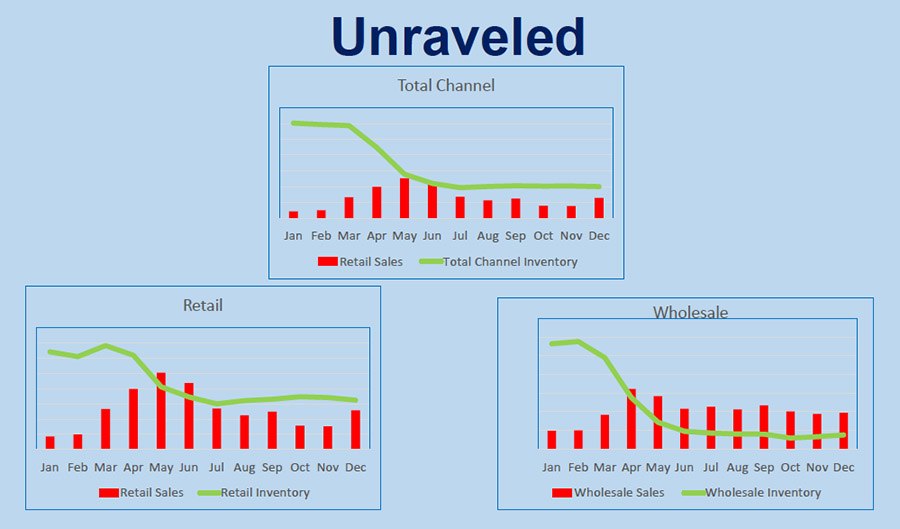 Courtesy Bob Margevicius


Going forward, he says that bike suppliers will struggle meet demand, as long lead times for both raw materials and components will delay deliveries. In the past, lead times have ranged from 30-45 days. Currently, some component lead times exceed 300 days! One large Canadian supplier has told me that they are already sold out of 2021 inventory.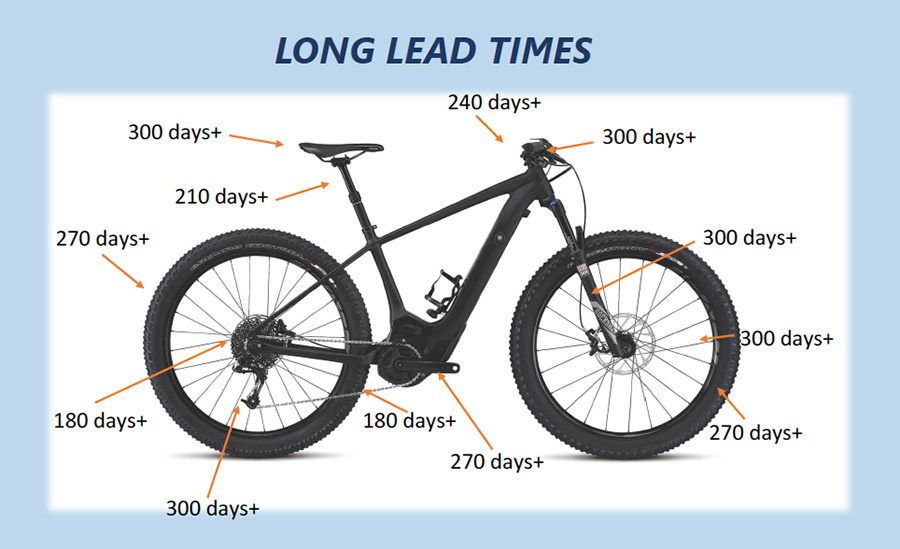 Courtesy Bob Margevicius
Margevicius also spoke about the surge in e-bike sales around the world. North America still lags Europe - in some countries, such as Austria and Switzerland, e-bike sales have surpassed regular bike sales for higher end models in mountain and road - but our continent is catching up quickly. The e-bike side of the industry has also been hit with delays, including such things as semiconductors (which have led to shutdowns in the automobile industry as well)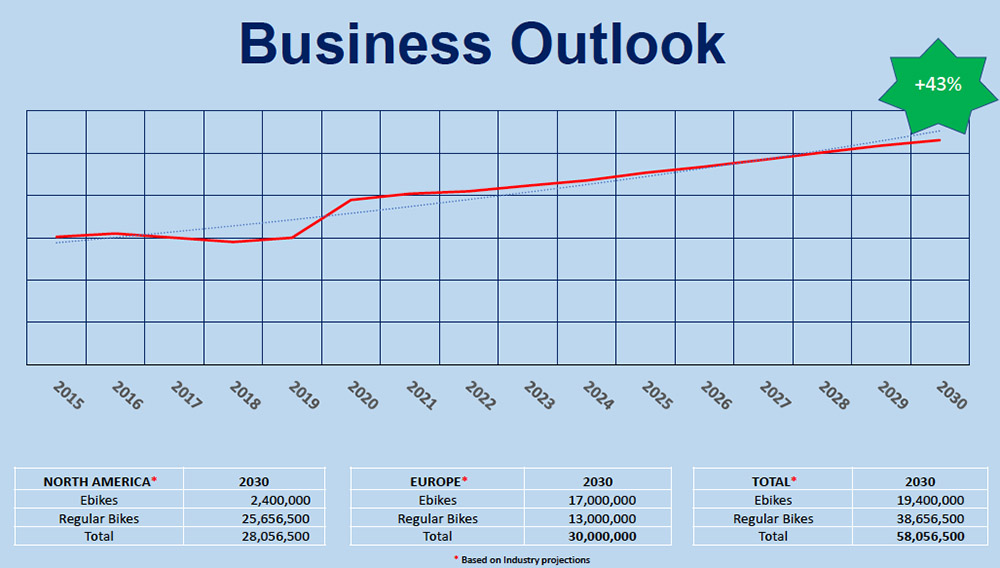 Courtesy Bob Margevicius
The bottom line, is that the pandemic has accelerated the trend towards cycling; with years of projected growth compressed into less then one year. This will cause some frustration for the coming 12 to 18 months, as shortages and delays affect both the industry and consumers. However, it also offers the opportunity for cycling as a sport and recreational/transportation activity to capitalize on its surge in popularity.