February 23/22 13:17 pm - Sun Peaks Announces $1.5M Investment in MTB Trails

Posted by Editoress on 02/23/22

The Sun Peaks resort area near Kamloops, BC, has announced a major expansion to their mountain biking trail system, with trails and access to world-class riding for the first time ever on all three mountains. This $1.5 million combined resort and community investment is the next phase in a strategic development plan to increase capacity and further diversify the trail network. Sun Peaks has committed to enhancing the guest experience as the evolution continues of world-class mountain biking product for all styles of riding.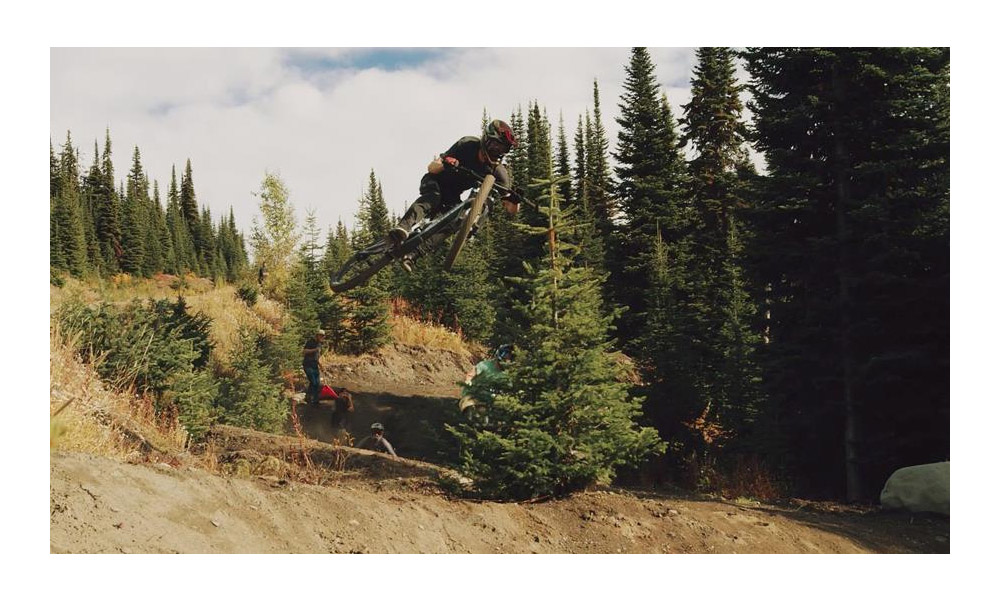 The highlight of this summer's projects is a second chairlift access for the Bike Park on Sundance Mountain, including six new trails totalling 19 kilometre. This all-new construction encompasses a full range of machine-built flow and jump options for novice to expert riders, which complement the overall trail progression and development of recent years on Tod Mountain, accessed by the Sunburst chairlift.

Built by industry-renowned trail builders, countless hours and a $1 million investment will have been poured into the new trails and chairlift retrofit by the early summer opening. This includes a vital $200,000 of funding through the Targeted Regional Tourism Development Initiative (TRTDI), facilitated by the Thompson Okanagan Tourism Association on behalf of the Ministry of Tourism, Arts, Culture & Sport to help make the overall project a reality.

The Sundance zone of the park will launch with a new black (advanced) signature jump trail designed and built by Landmark Trail Works of Kamloops, a second black trail, two blue (intermediate) trails, and a green (novice) trail built by Lifetime Outdoor Inc., and a top-to-bottom green (novice) trail built by the Sun Peaks trail crew.

"Being part of the team to build the Sundance expansion is a huge responsibility," says Jeff Cook, Lifetime Outdoor Inc. "Nowhere in BC is there blank canvas like this, with lift access, high quality dirt, slope angle, and unique terrain perfect for a bike park just waiting to be built. It had to have something for everyone - progressive and creative. This expansion had to be our best work yet. It's a total game changer."

Accomplished riders will be eagerly awaiting the opportunity to touch down on the signature, top-to-bottom black trail.

"We have always talked about our local bike park getting a track that complements the high-speed jumping style and flow that Kamloops is famous for," says Ron Penney, Landmark Trail Works. "This trail our crew built is predictable, forgiving, and a straight ripper. It's a great choice to just relax and play around on a bike. When people learn to trust it, it will truly take their riding to a new level. We love where this is heading and we're fired up to be a part of it."

Future phases will see further builds including the addition of single-track technical trails. This will solidify and pay homage to the roots and reputation of Sun Peaks as a Bike Park destination known for rugged, raw trails that have attracted both the core bike market and pro athletes for the past two decades.

Cross country and enduro style pedal access trails are the other important component of the overall growth and expansion of mountain biking taking shape in Sun Peaks. Community-based Sun Peaks Recreational Trail Association (SPRTA) is the driving force behind free access trails in the valley and on Mt. Morrisey. In partnership with the resort, their multi-year plan will provide community and destination riders alike with a thorough network of trail options, both now and in the future.

Funding of $297,875 from the province's Community Economic Recovery Infrastructure Program (CERIP) and a contribution of $150,000 from Tourism Sun Peaks have made possible the new 12 kilometres of machine and hand-built trails opening this summer on Mt. Morrisey. A 6 kilometre climb trail (multi-purpose with hikers), 2 kilometre viewpoint trail (also multi-purpose with hikers), and 4 kilometre downhill trail will open in stages this summer. This will complement the selection of new trails SPRTA has already built in the valley over the last two seasons.

The Sun Peaks Bike Park is scheduled to open on Friday, June 17th, and will operate daily all the way through Sunday, September 25th. Extended operating hours until 7:00 pm daily will be in effect through Labour Day. Details on specific trails will be released closer to opening day and are weather dependent.

Best Buy Bike Park season passes are now on sale. Pass quantities are not anticipated to be limited this summer, but dynamics can quickly change and guests are advised to purchase early for guaranteed access. Also new to the mix this summer is a family Bike Park pass product.

For more details on the Sun Peaks Bike Park, visit www.SunPeaksResort.com/Bike.