August 27/15 13:09 pm - Review: Lezyne Alloy Digital Drive Floor Pump

Posted by Editor on 08/27/15

A pump is a pump, right? If you cycle, you more than likely own a floor pump. That is pretty much a given. Which brings us to Lezyne. They took what we cyclists often take for granted and pushed up the quality substantially.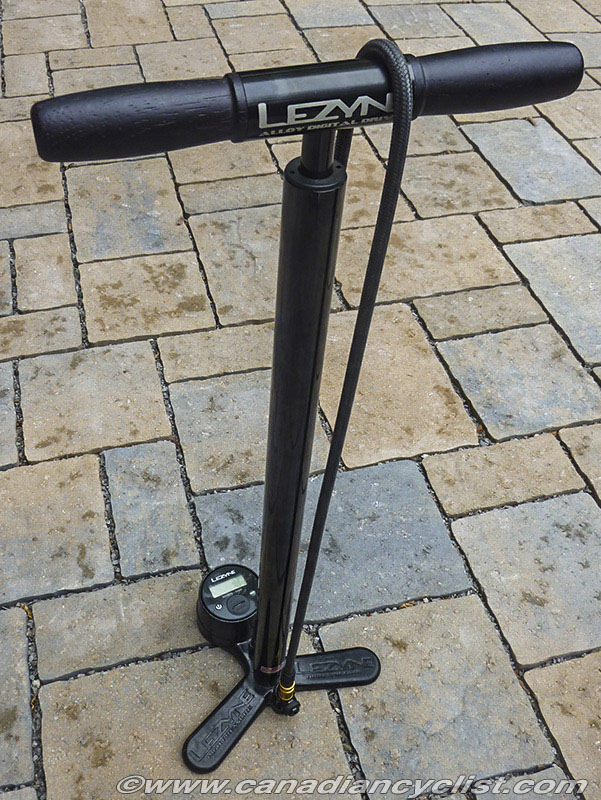 The Digital Drive series from Lezyne are the top end products. This model is designated as HP (high pressure - up to 220psi/15bars) for road. They have a lot of different pumps for different purposes. This series has a digital gauge that can be switched from PSI to Bars with the push of a button. The barrel is CNC machined alloy leading down to a substantial alloy foot. The internal piston is steel. The handle is alloy with varnished wood. The hose is nice and long (one of the few pumps that could reach the wheel while the bike is in the work stand) and very flexible.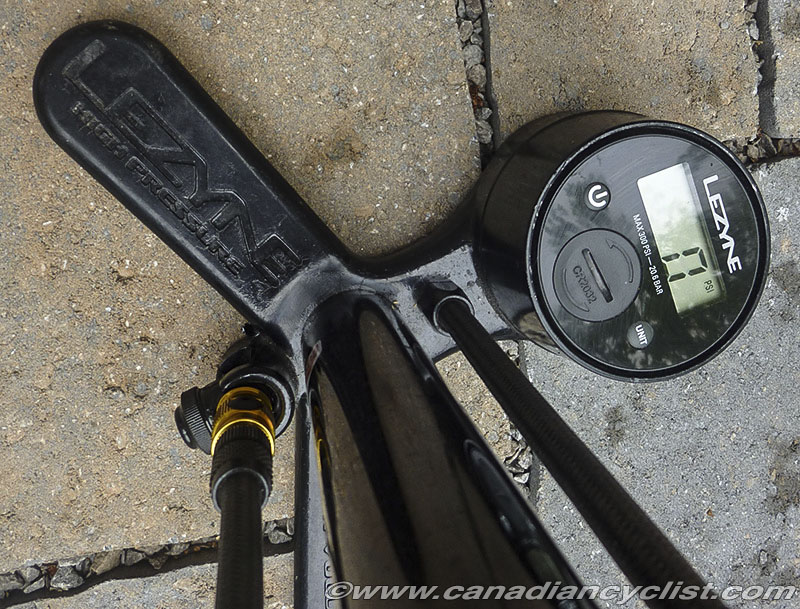 The only other thing to describe is the head. And this is where the only issue is. It just isn't up to the form and function of the rest of this product. The heart of the problem is the Speed Chuck (small piece with a 90 degree bend) for presta valves. You are supposed to press it on and start pumping. It doesn't work. It just isn't big enough to produce an effective seal. You can tell that it isn't sealed that well, as the pressure on the gauge fluctuated considerably. Struggling to get it to work I ended up breaking a valve stem. It was very frustrating.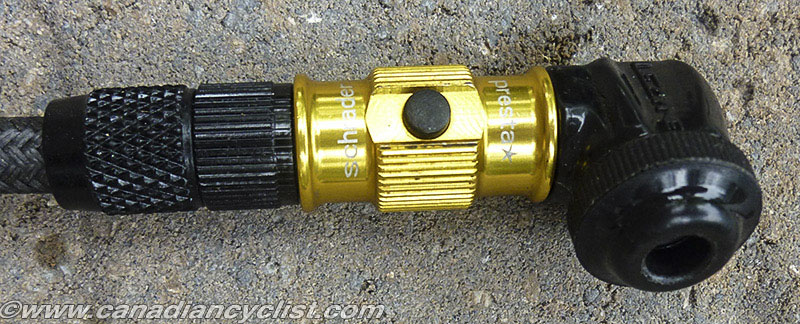 To the good, you don't have to use the Speed Chuck. The gold coloured ABS Flip Thread Chuck is the default set up. You have to screw it on to the valve (swap ends for Schrader or Presta) so it takes a little longer, but the seal is infinitely better than the Speed Chuck. ABS refers to the little rubber button on the Flip Thread Chuck. After you've got to the desired pressure you press the ABS and it depressurizes the pump. It's a nice feature. My only beef is that the Flip Thread Chuck is awfully small. Big fingers, or dirty shop fingers, made it difficult to work.

Using the Flip Thread Chuck the pressure was more stable. It was very fast to get up to the desired pressure. I checked the accuracy with a digital gauge for car tires and it was within a couple of PSI. The gauge is also large enough to be easily read from a standing position. The battery promises long life and is easily accessed on the face of the pump.

The Alloy Digital Drive floor pump is a wonderfully made product except for the chuck. Although I haven't had a chance to try it, there is a solution from Lezyne - the Dual Valve Head. This has a flip lock lever and is likely a lot easier to use than the options above.

This was a very frustrating review. Clearly the Alloy Digital Drive pump is extremely well made. However, the head/chuck as tested is a weak spot. For a pump that is worth this much (e.g. Amazon.ca has this pump listed for $170) I would have expected better function with this critical part. This pump is well enough constructed to last a lifetime - just make sure you get the right head for it. The other thing to mention is that you can get replacement parts for Lezyne pumps. This might be the last floor pump you ever buy due to that point.

To see all of the Lezyne products visit www.lezyne.com. Lezyne pumps are distributed in Canada by Cycles Lambert - www.cycleslambert.com.

Review by Mike Badyk