September 10/15 11:08 am - Review: Cervelo R2

Posted by Editor on 09/10/15

Last year, we reviewed the Shimano Dura Ace-equipped Cervelo R5 [see our review], the top production model road racing bike from this Canadian-based company. It was based on the limited edition Rca, and I called it an exceptional bike. However, the R5 starts at $5000 for the frameset, so it is not a realistic option for most of us.

The R2 is the newest and most affordable beneficiary of the technology that made the R5 one of my favourite bikes last year, with a price tag that is half that of the R5 frameset ($2495). So the question is: can the R2 offer those R5 qualities at that price?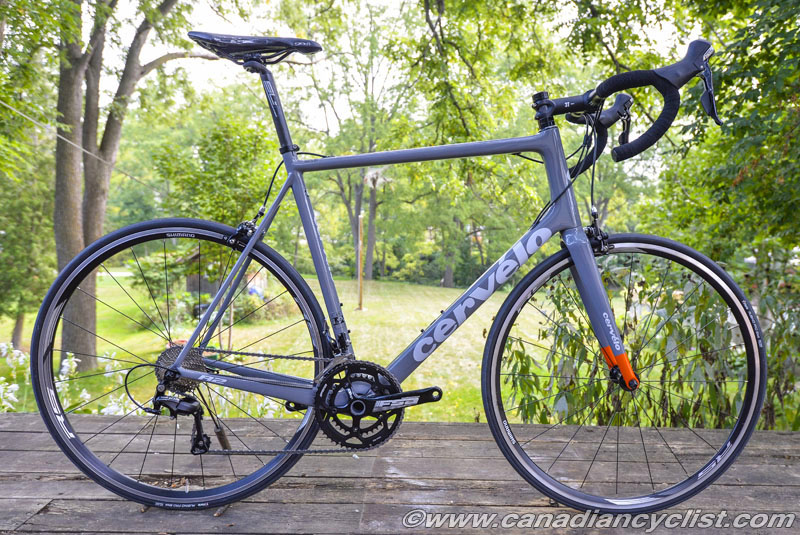 The answer is clearly Yes.

The geometry and tubing design mirrors the R5, with the carbon 'Squoval' shaped tubing developed for the more expensive models trickling down to the R2. Frame weight is greater, due to less expensive materials and less hand fabrication, but I did not see any issues with finish, and the bike looks superb in a glossy light grey. A bonus is that the frame is designed to accept an upgrade to an electronic drivetrain without any problems.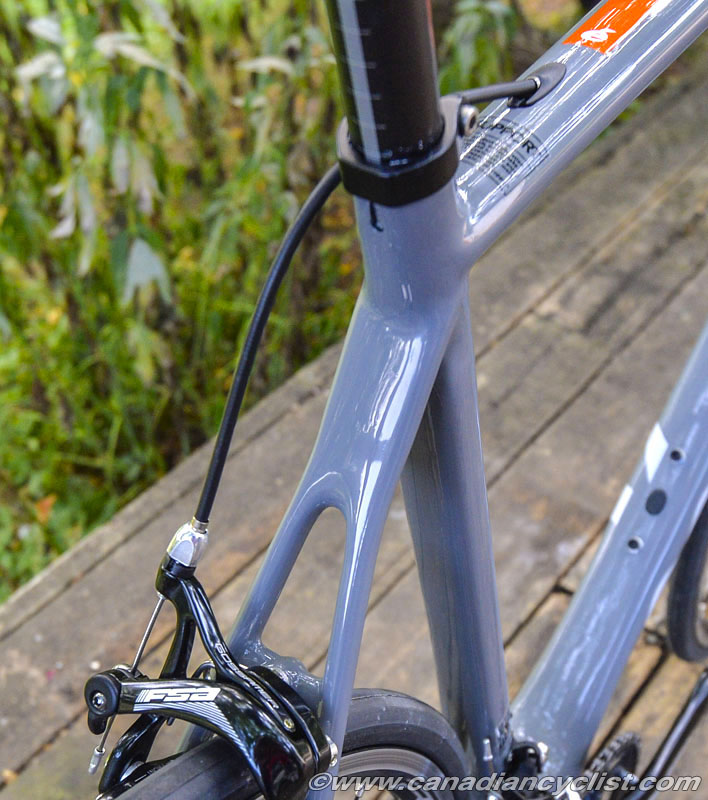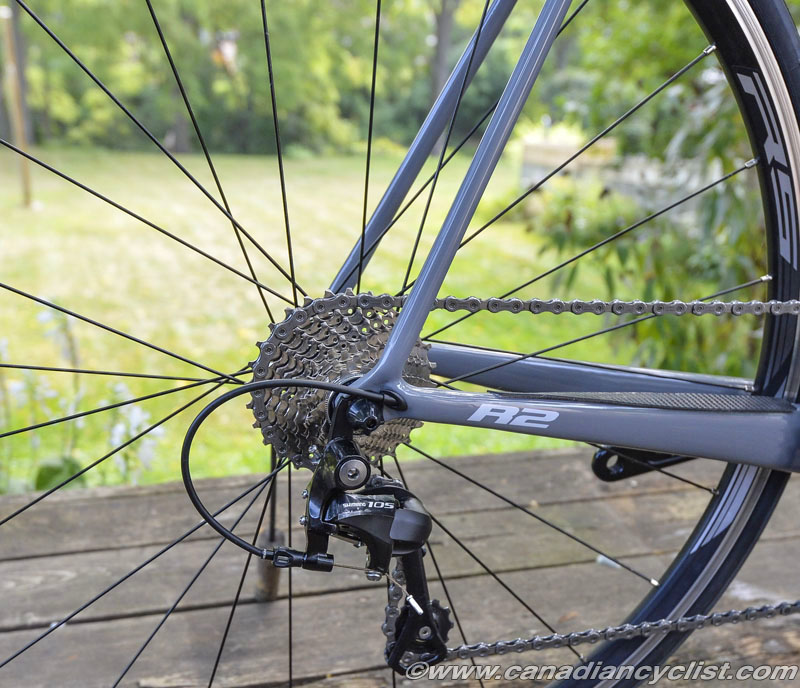 The drivetrain is 11-speed Shimano 105, with cost savings by going to FSA for brakes, crank, headset and seatpost. FSA makes good stuff, so no concerns here, although the braking was not as solid as it would have been with 105. For the rest of the spec; 3T handlebar and stem, a Selle Royal Seta saddle and Shimano RS-10 wheelset with Vittoria Rubino Pro tires.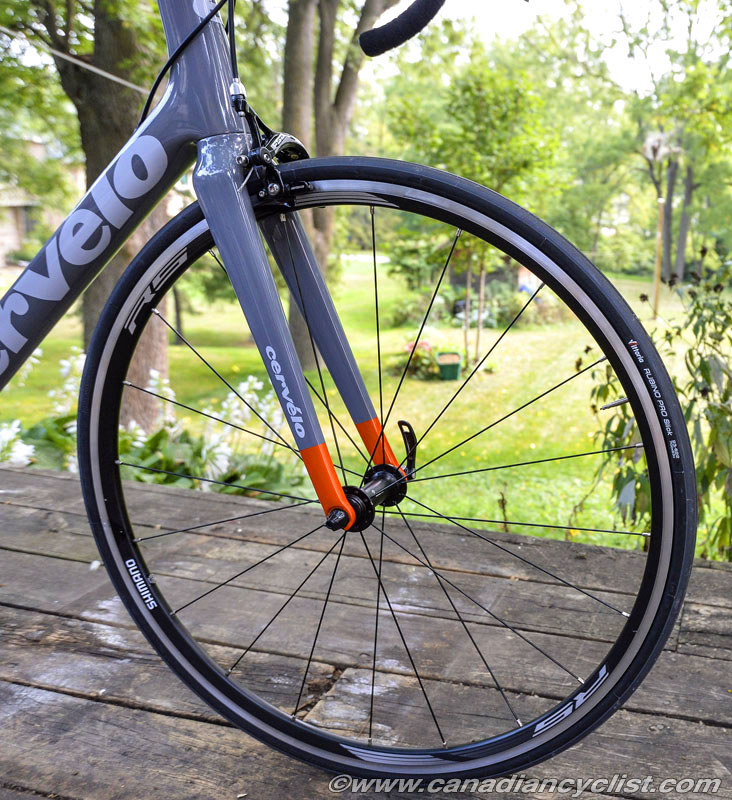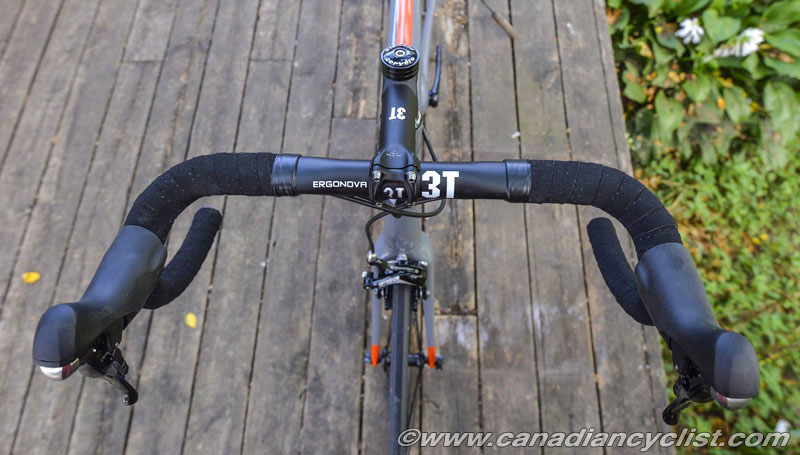 All-in-all, a very strong spec out of the box, and one that can be easily upgraded, with wheels and brakes probably the first choices for improvements.

Now, what made the R5 so good was the ride; smooth, completely dependable in corners and out of the saddle - you just rode without thinking about what was underneath you.

The R2 isn't quite that good, and I wouldn't expect it to be with the lower spec on components. You can notice the extra weight when climbing or accelerating, the shifting isn't as crisp and, as mentioned previously, the braking isn't as powerful. I'd be shocked if it was as good at roughly a third the cost.

Having said that, this is still a damned fine bike. It climbs and descends well, corners confidently and smooths out all but the worst bumps. Right out of the box it is good to go and, down the road, has excellent upgrade potential.

www.cervelo.com


Specifications
| | |
| --- | --- |
| Make | Cervelo |
| Model | R2 105 |
| Sizes | 48, 51, 54, 56, 58, 61 |
| Frame | Cervelo R2 |
| Fork | Cervelo All-Carbon, Tapered R2 |
| Crank | FSA Gossamer BBright 52/34 |
| Rear Cogs | 11-25, 11 |
| Front Derailleur | Shimano 105 5800, 11 spd |
| Rear Derailleur | Shimano 105 5800, 11 spd |
| Shifters | Shimano 105 5800, 11 spd |
| Brakeset | FSA Gossamer Pro |
| Brakelevers | FSA Gossamer Pro |
| Hubs (front/rear) | Shimano RS010 |
| Rims | Shimano RS010 |
| Tires | Vittoria Rubino Pro 150 tpi, 700x23c |
| Pedals | none |
| Extras | FSA SLK, Selle Royal Seta, 3T Ergonova, FSA PF-30 |
| (SR) Price | 2500 |