March 30/16 12:58 pm - Skinny Fat, Fat & PHAT - The evolution of the Fat Bike Continues

Posted by Editor on 03/30/16

Last year, we conducted our first reviews of the fast-growing Fat Bike segment [see our intro article Fat Bikes - An Overview]. Since then, the market has continued to evolve and expand.

The majority of the Fat Bike market began as 26" wheeled models with tire widths in the 3.7" to 4.4" range, and no suspension. However, that is rapidly changing. The 26" diameter still leads the market, but 650b and 29" are both starting to make inroads. Suspension also continues to grow; mostly front suspension, but a few full suspension bikes are appearing.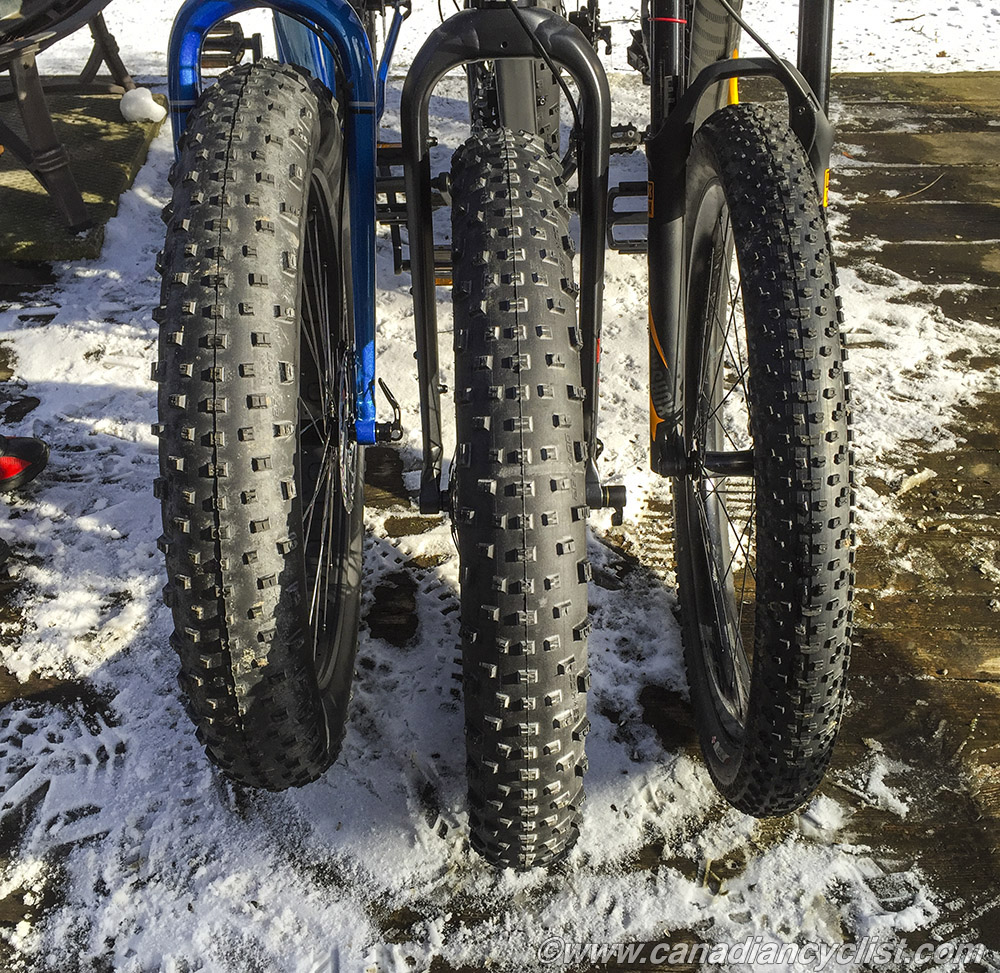 PHAT, Fat, Skinny Fat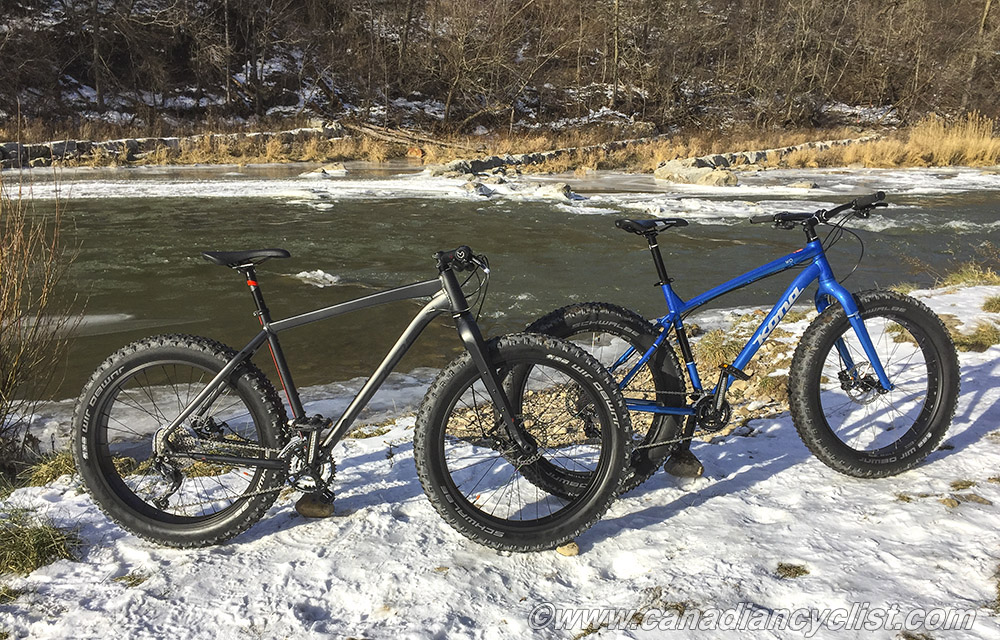 The Felt DD70 and Kona Wo enjoy a winter day in the sun
The range of offerings has increased dramatically, as well, with entry level units now significantly below $1000 (although some of these are more Fat Bike style then true Fat Bikes). At the other extreme, there are full carbon and titanium exotics that won't leave much change from $10k. There are even electric-assist Fat Bikes...

This set of reviews could be subtitled: "Skinny Fat, Fat and PHAT", and provides an introduction to the growing range of tire and riding-style choices in the Fat Bike market.

The Specialized Fuse series expands the company's Fat Bike offerings into the 650b (also known as 27.5") tire diameter. With a 3.0" width tire, it straddles the line between merely oversized and fat. Read our review of the Fuse Pro 6Fattie Here.

The Felt DD70 falls right into the traditional Fat Bike tire size, but with an XC-style geometry. Read our review of the Felt DD70 Here.

The Kona Wo takes description 'fat' to the limits, with a 4.8" width tire that results in wheels that rival an SUV wheel in size. Read our review of the Kona Wo Here.