March 30/16 19:33 pm - Kona Wo Review

Posted by Editor on 03/30/16

The first question we had about the Kona Wo was how do you pronounce the name? Is it 'woe' or is it more 'wu'?

The Wo (however you pronounce it), is Kona's only fat bike, and they decided to go big, spec'ing a 4.8" width tire, that actually measures closer to 5" across. The volume of the tire effectively makes it a 29er - these are BIG wheels!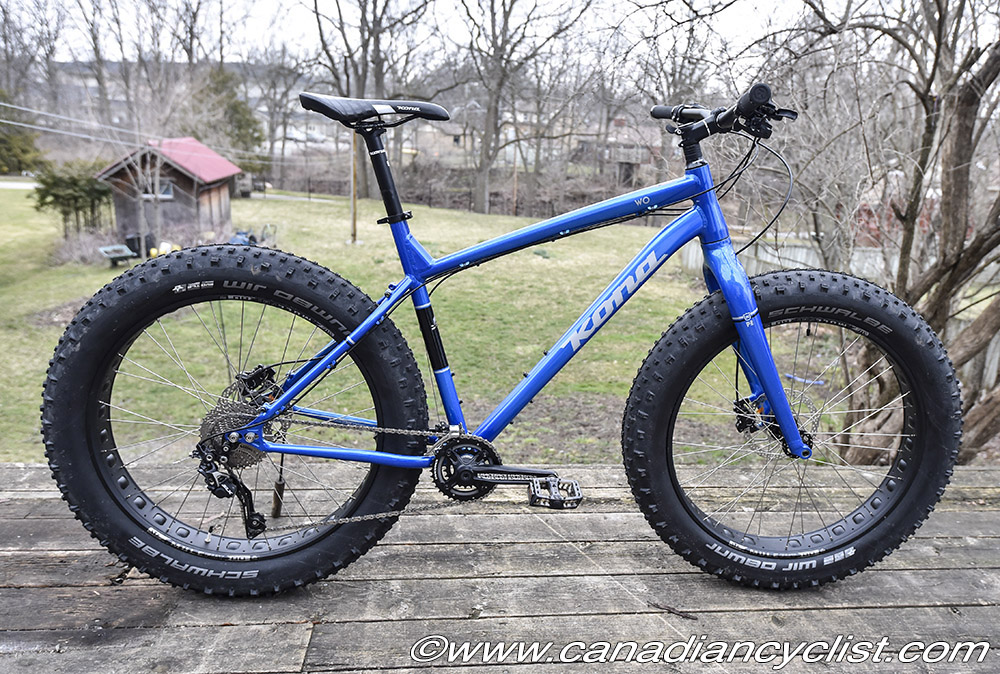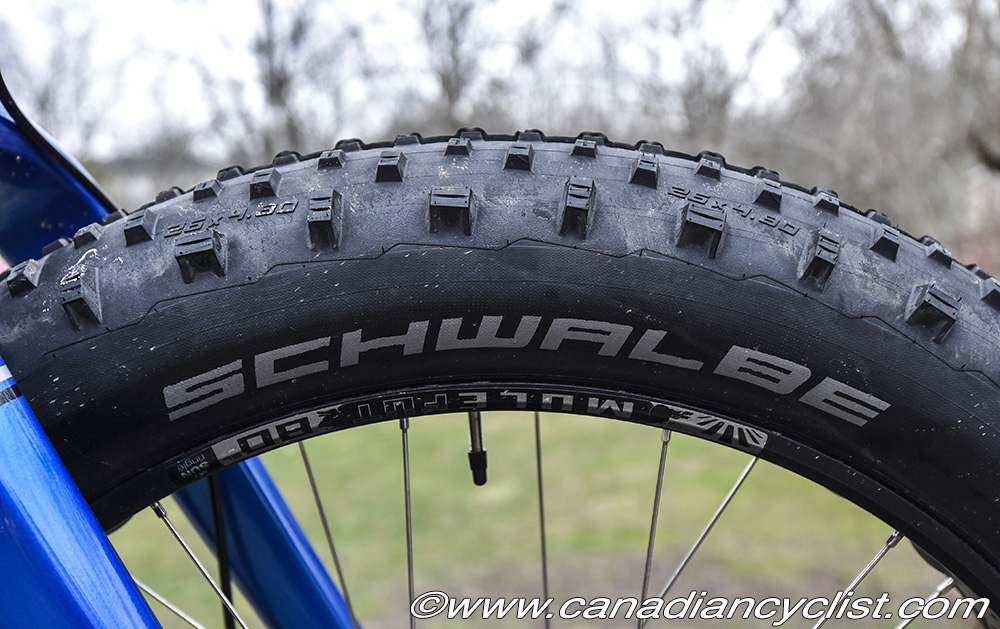 The frame and fork are 7005 butted aluminum, and the geometry for 2016 has been upgraded to accept a suspension fork in the future (although with the tires I don't know why you would want to).

The drivetrain is Shimano Deore shifters and front derailleur mated to an SLX Shadow Plus rear. Cranks are RaceFace Ride with 22/36 chainrings. The gearing range was more then enough for any situation I encountered. Brakes are the very good Shimano Deore hydraulic disc. Wheels use Ringle MuleFut rims and Schwalbe Jumbo Jim 26x4.8 tires. The Jumbo Jim is a good all-around tire, although lacking some traction in really loose conditions. For a suggested retail of $2299, the Wo has a solid spec.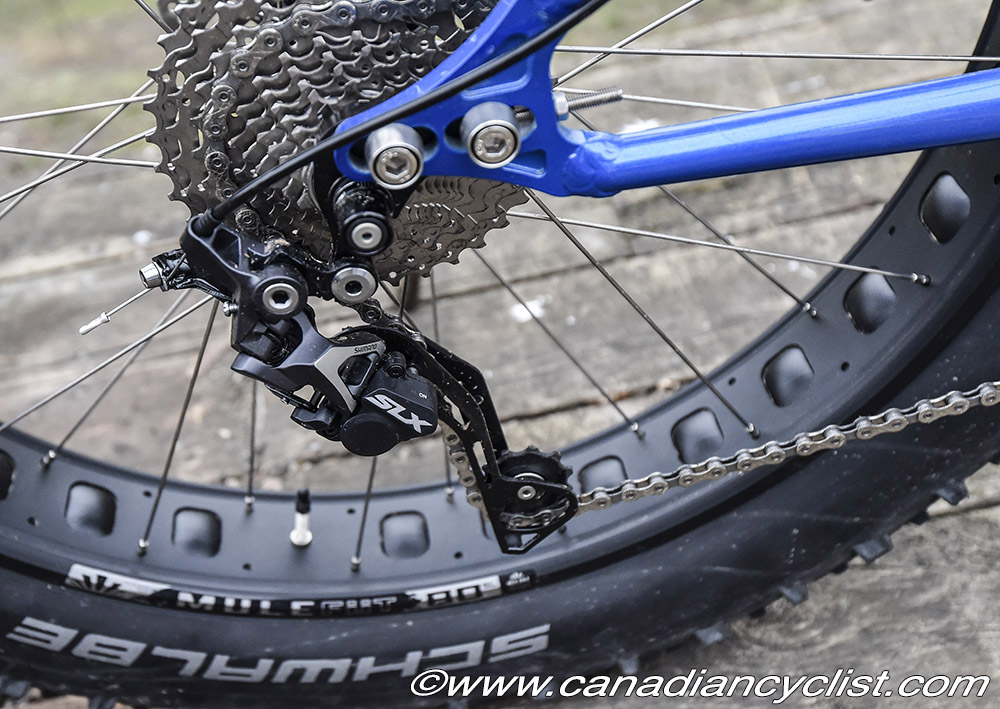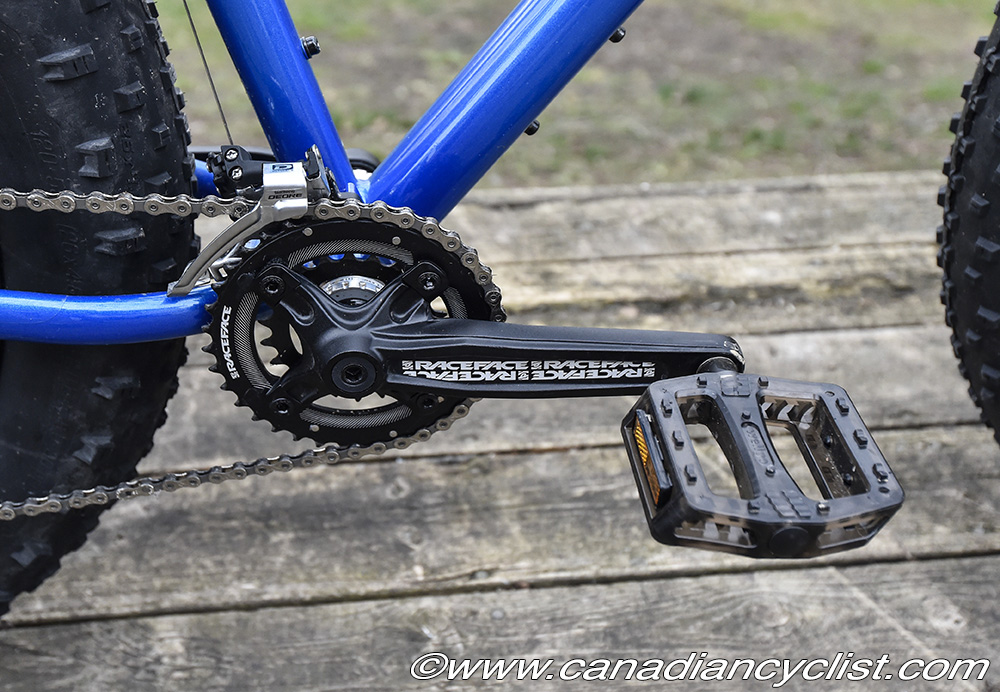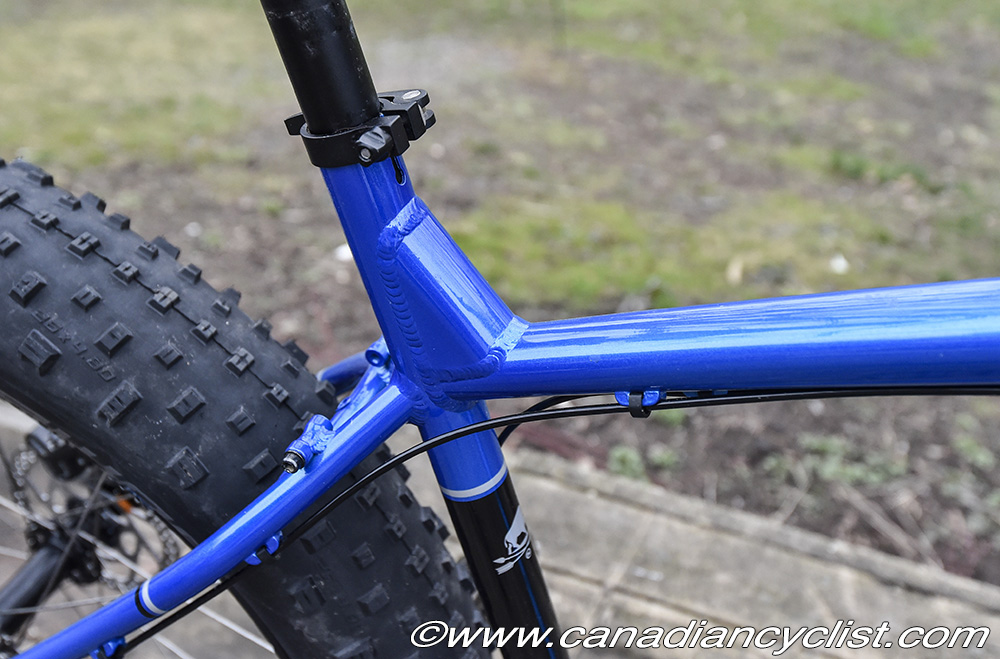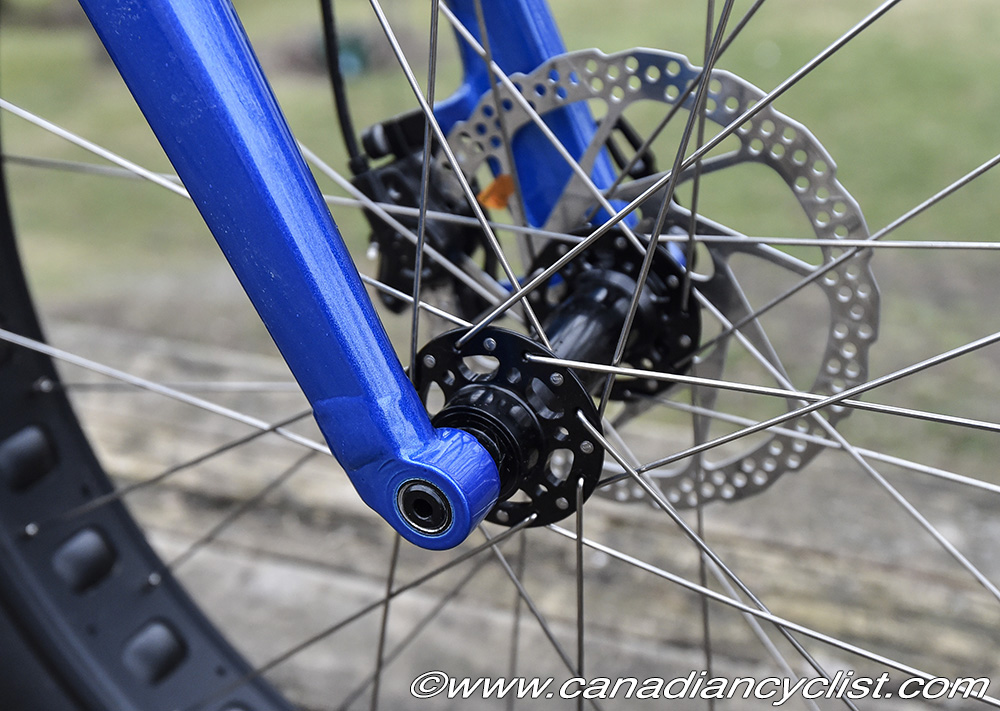 The frame geometry is interesting, with a fairly steep 70 degree headtube but a short cockpit - due in part to the stubby stem. It makes the bike look a little squished but, to my mind, works. You sit more upright - like a trail bike rather then a cross-country one - but the steering is much quicker then I expected with such big wheels. It digs in well to climb, although I did find the front end can pop up on really steep climbs.

The extra wide bars add to the trail bike feeling, and you are definitely going to want to cut or replace them if you ride tight, twisty trails a lot. However, to me it adds to the trail bike feel.

The Wo may be Kona's only fat bike, but when you get it this right, who needs anything more.
Fatal error
: Uncaught Error: Object of class PDO could not be converted to string in /home/canadiancyclistcom/canadiancyclist.com/public/modules/news.php:544 Stack trace: #0 /home/canadiancyclistcom/canadiancyclist.com/public/modules/news.php(533): getrelatedgallery() #1 /home/canadiancyclistcom/canadiancyclist.com/public/reviews.php(87): getDailyNewsArticle() #2 {main} thrown in
/home/canadiancyclistcom/canadiancyclist.com/public/modules/news.php
on line
544