May 9/17 9:14 am - Review - Norco Ithaqua 6.3 Fat Bike

Posted by Editor on 05/9/17

The Ithaqua line is new for Norco this season, and shows that the Vancouver-based company is serious about fat bikes, with the introduction of a full carbon frameset.

Ithaqua is mythological creature of the Arctic, based on the native legend of the Wendigo, and first appearing in a story by August Derleth in 1941. It was said to control snow and ice. It appears regularly in stories set in H.P. Lovecraft-based fantasy universes.

Be that as it may ... the Norco Ithaqua comes in three models, the 6.1 ($6099 MSRP), 6.2 ($4499) and 6.3 ($3599). It is also available as a frameset for $2799.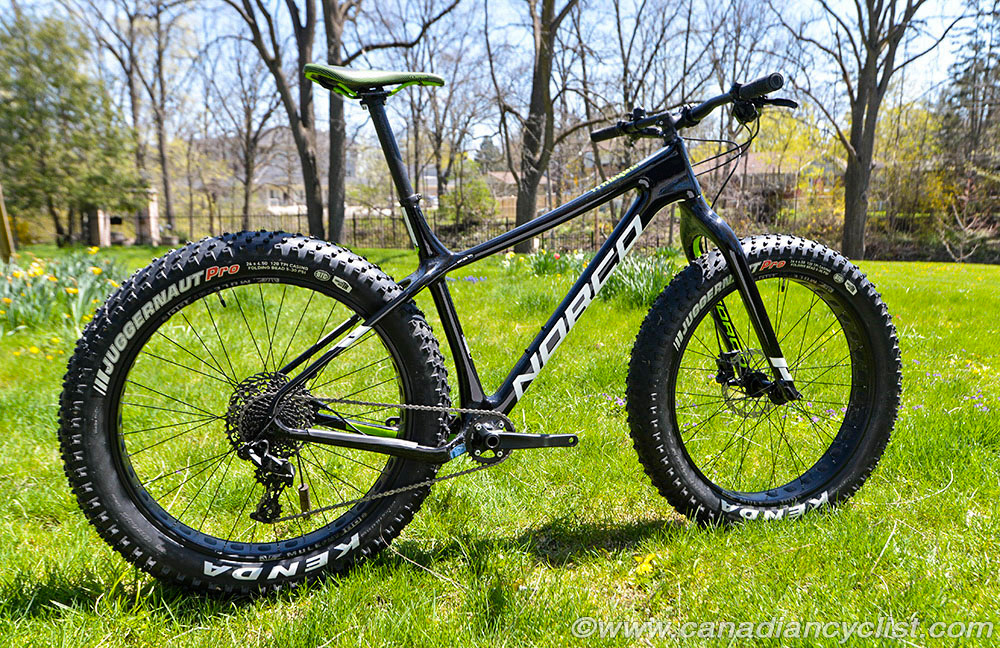 All three models have the same mid-modulus carbon composite frame and fork, with a small frame weighing a very respectable 1350 grams. The high gloss finish is excellent, with the 6.3 model we tested coming in black with white accents and logos. The design is clean and functional, with squared cross-sectional tubes and flowing gussets. The bike is designed to accept wide tires - up to 5" - and comes with through-axle hubs front and rear. The geometry is suspension-ready, but why bother?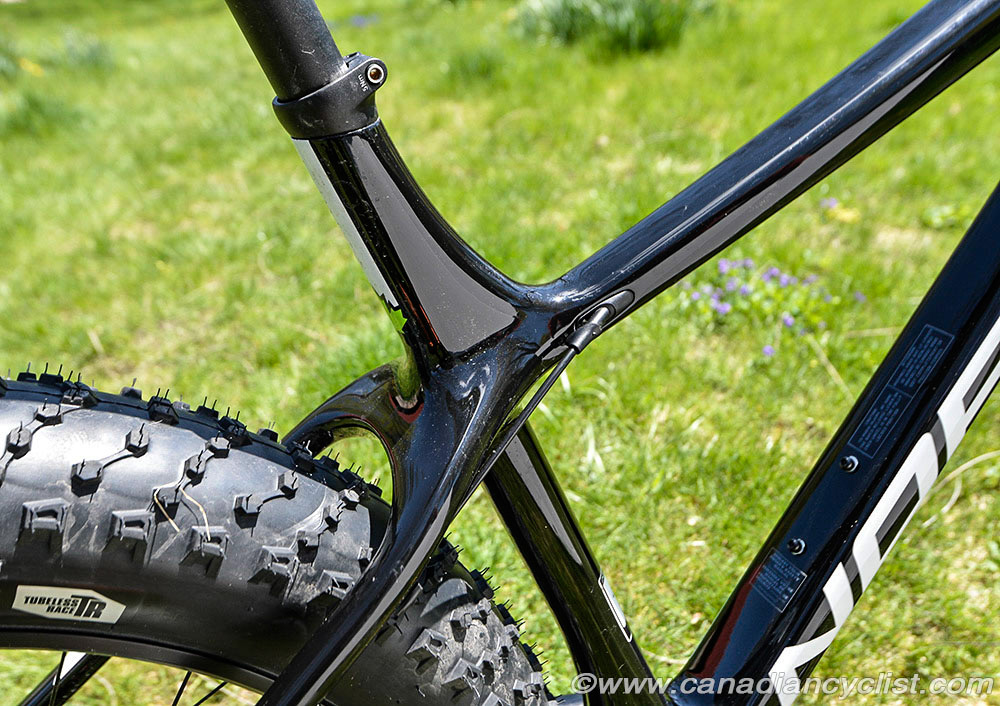 The differences between the three models are componentry. All three come with 1x11 single ring drivetrains. The top level 6.1 gets RaceFace carbon handlebars, seat post and single ring crank, SRAM X1/X01 drivetrain, DT Swiss 350 hubs and SRAM Level TLM hydraulic disc brakes. The 6.2 goes to alloy RaceFace bars, stem, crank and Norco-branded seat post, plus SRAM GX1 shifter/derailleur and Level TL brakes and KT/Novatec hubs. The 6.3 drops the RaceFace components and goes to SRAM NX1 drivetrain and SRAM Level hydraulic discs. None of this is a poor spec; you just have to decide what your budget can take.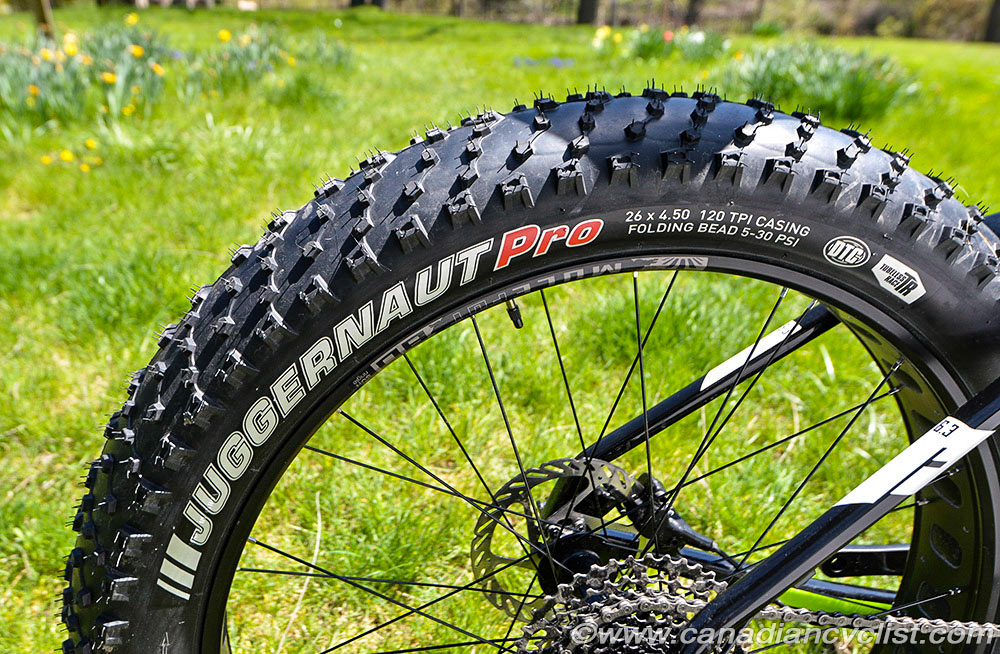 However, all three come with the same Kenda Juggernaut Pro tire, with a width of 4.5". As I've said before, tires can make or break the ride on a fat bike, and the Juggernaut Pro is a solid choice that works across a variety of terrains and conditions, including mud and snow. It may not be the fastest rolling tire, but it won't lose traction in sloppy conditions.

So, spec-wise, the Ithaqua is a well put together bike, but what about the ride?

Norco has done a great job of transferring across the nimble handling of their hardtail race bikes. The 69 degree head angle might seem a little slack, but there is no hesitation when you point the bike where you want to go. The Ithaqua climbs well and descends competently; it is very well balanced with neutral handling.

The Ithaqua 6.3 is an excellent bike, with a particularly strong heart - the frameset. While it is very enjoyable as it is spec'd, it is begging for a wheel upgrade, which could cut the rolling weight significantly. I could easily see a rider gradually upgrading components to end up with a really fine lightweight machine.