August 9/17 12:42 pm - Review - Paul Brodie, The Man Behind Brodie Bikes

Posted by Editoress on 08/9/17

I finished reading this book sitting on a highway in the Czech Republic for two hours as the aftermath of a crash was cleared away. It seems fitting for the autobiography of a man who has had as peripatetic a life as Paul Brodie.

I have know Paul for close to a quarter century; not as a close friend but as a fellow member of the fairly small Canadian cycling industry community. So, I have some knowledge of Paul and his contributions, and personal connection with some events that take place in this book.

Having said that, Paul Brody, The Man Behind Brodie Bikes, certainly provided a much more complete view of Paul, and filled in gaps in my knowledge of the development of the Canadian mountain bike industry in the early days (late 1980s and 1990s), much of which took place on the B.C. Lower Mainland.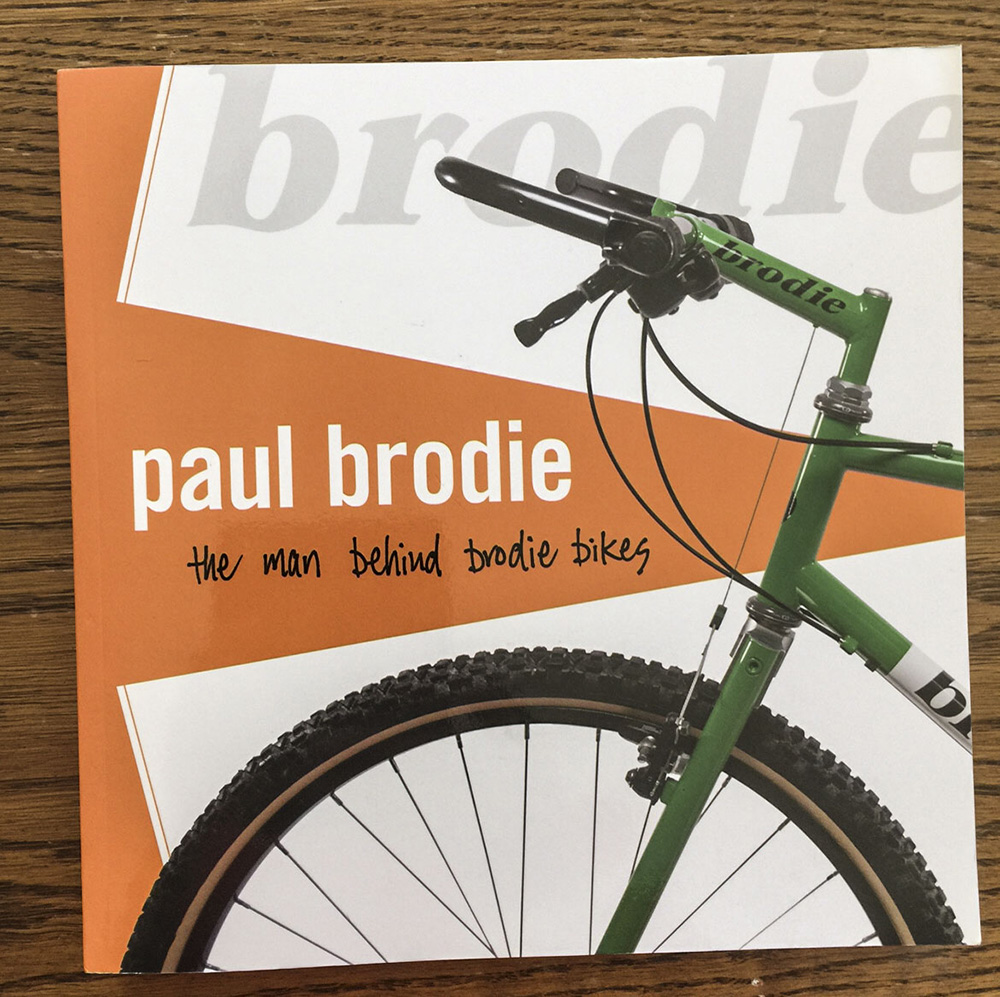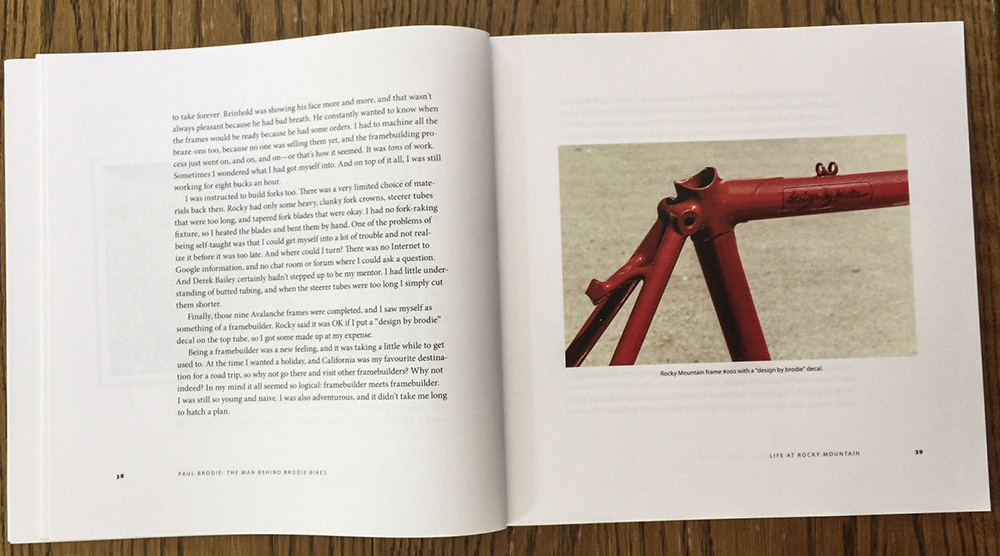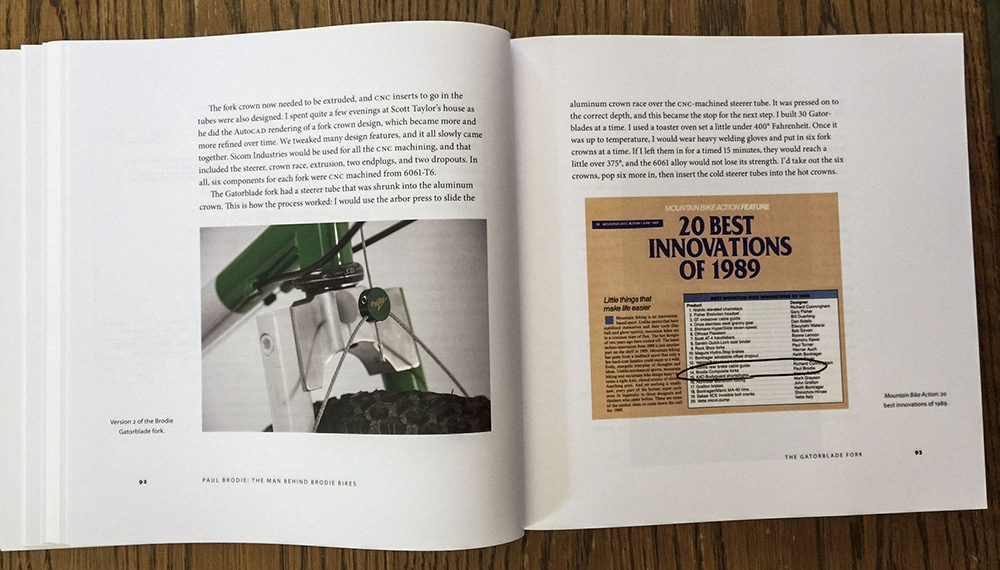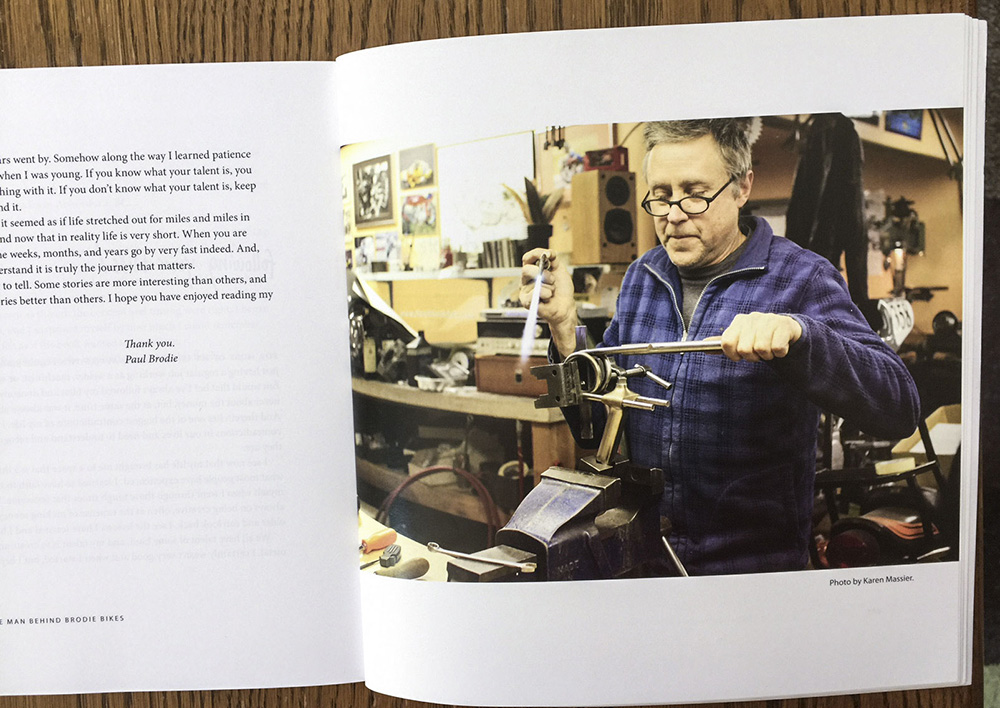 The name Paul Brodie is probably not as well known to newer members of the cycling community, since he no longer has a business producing his handmade bikes, and the Brodie brand (owned by Cybersport, who import bikes from Asia) is not a major brand.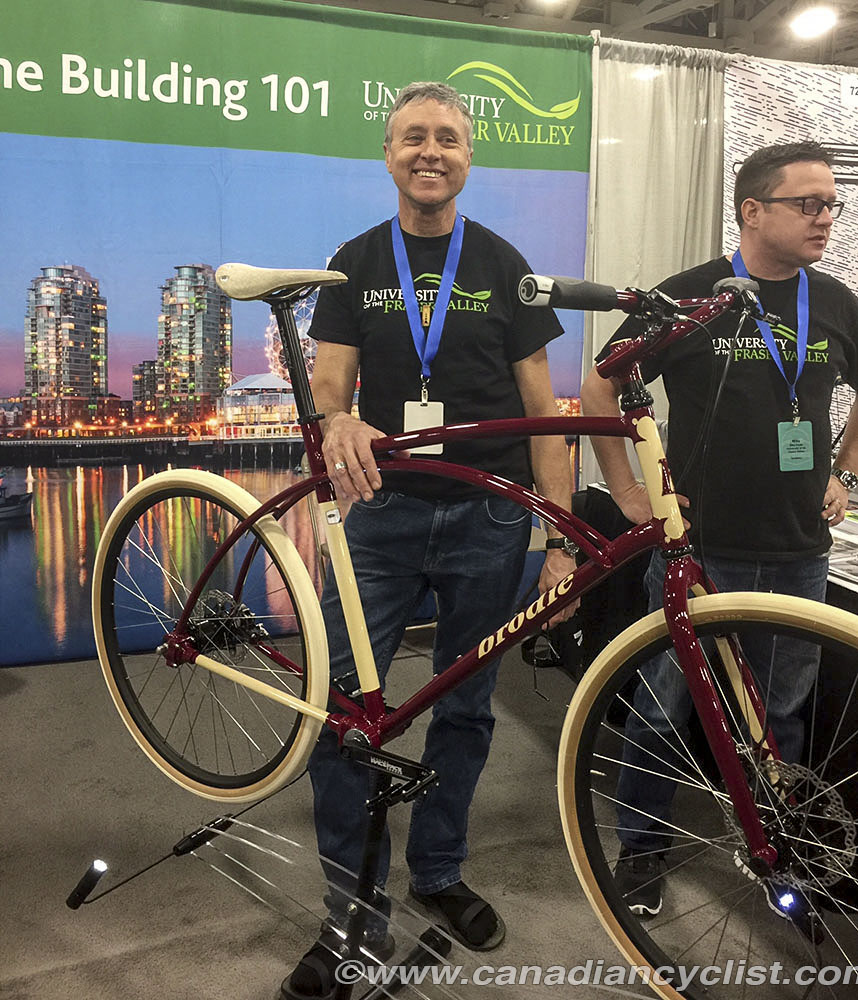 Paul Brodie at 2017 at NAHBS
However, Paul Brodie is one of the original icons of the Canadian mountain bike industry and his original bikes and parts were innovative and meticulously sculpted. While Paul no longer builds bikes as his primary business, he still definitely has the chops - in 2015 his take on an urban bike, the Brodie City Bike, won a NAHBS (North American Handmade Bicycle Show) award.

In 2010, Paul started teaching a frame building course at the University of the Fraser Valley in Abbotsford, which continues to this day. He structured the book to alternate between a chronological history and chapters delving into frame building. He uses the frame building sections to introduce his philosophy on designing and building.

This is not a book that will teach you how to build a bike frame (you have to take Paul's course for that). However, it will give you a greater appreciation of what it takes to be a craftsman and innovator, as well as finding out about the history of the mountain bike industry in Canada.

Paul Brodie: the man behind Brodie Bikes
Published by Flashback Fabrications

ISBN 978-0-9950658-0-2

Available through Amazon.ca or directly at flashbackfab.com